Padley Gorge, Burbage Moor and Higger Tor Walk
This 8 mile walk in the Peak District starts at Upper Burbage Bridge and heads over Burbage Moor to the Ox Stones trig point, then through the Longshaw Estate to Padley Gorge to explore the beautiful waterfalls there, before heading over Carl Wark to Higger Tor and back along Fiddlers Elbow to the car park. This is a varied walk on the eastern Peak District Moors, with lots to see!
A walk through Padley Gorge is one of the best Autumn walks in the Peak District. It's quite a magical place and one I've wanted to visit for a while!
We parked at the free car park at Upper Burbage Bridge and set off over Burbage Moors towards the Ox Stones. This part of the walk is really gentle (I did think this would be a lovely place for trail running as it's really flat!) but there are some really muddy parts. The Ox Stones are tors of millstone grit, eroded by years of weathering processes and are so called because they apparently resemble oxen (from a distance, with your eyes shut). A short distance from the Ox Stones is the Ox Stones trig point.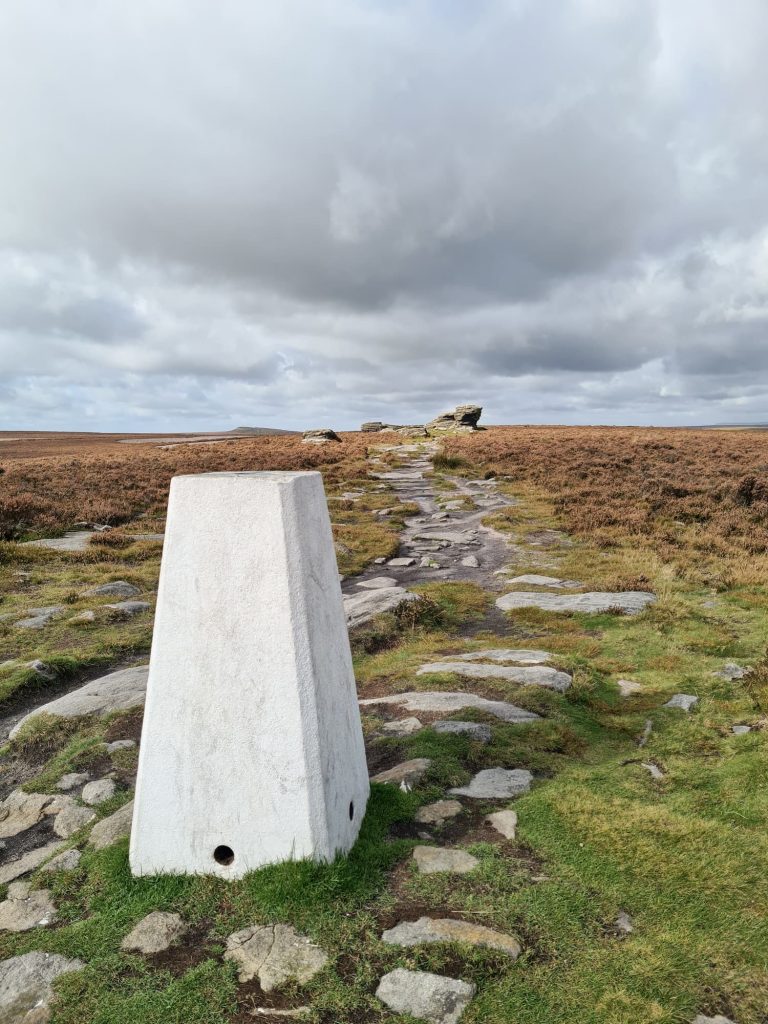 Trig point bagged, we retraced our steps a short distance and picked up a south-west path that joined a rough track known as Houndkirk Road. We followed this onto Hathersage Road, and then walked down Hathersage Road past the Fox House Inn and crossed over the road into the woods.
The woods at the Longshaw Estate are beautiful in Autumn and there is a wealth of fungi to spot, if that's your thing.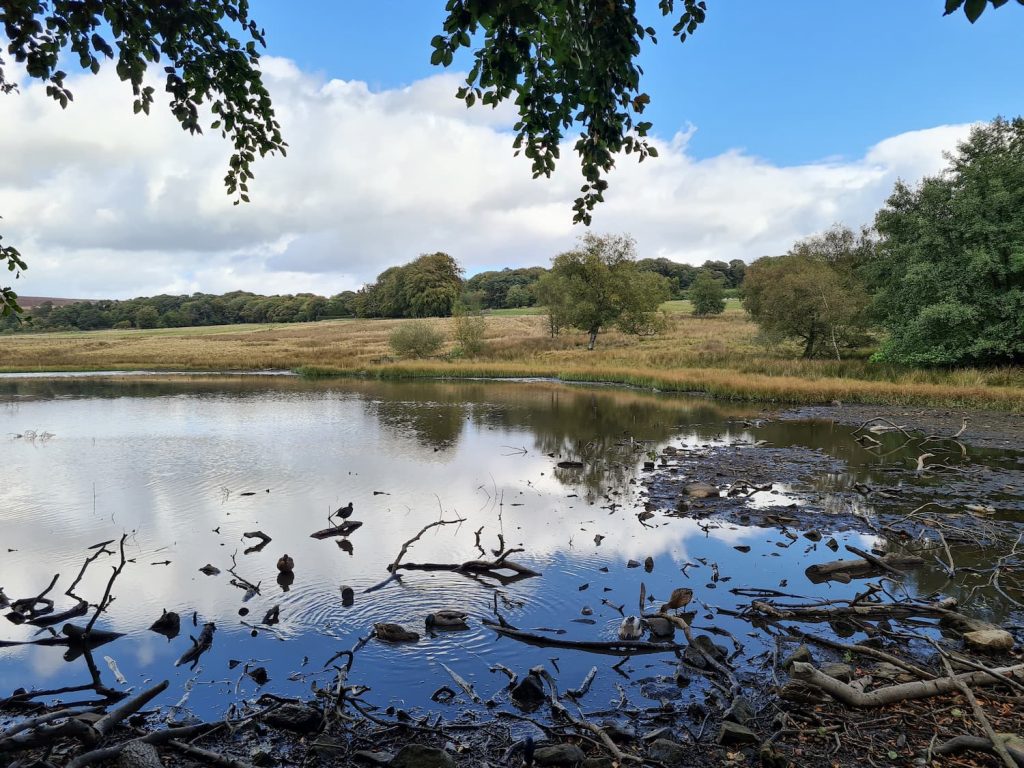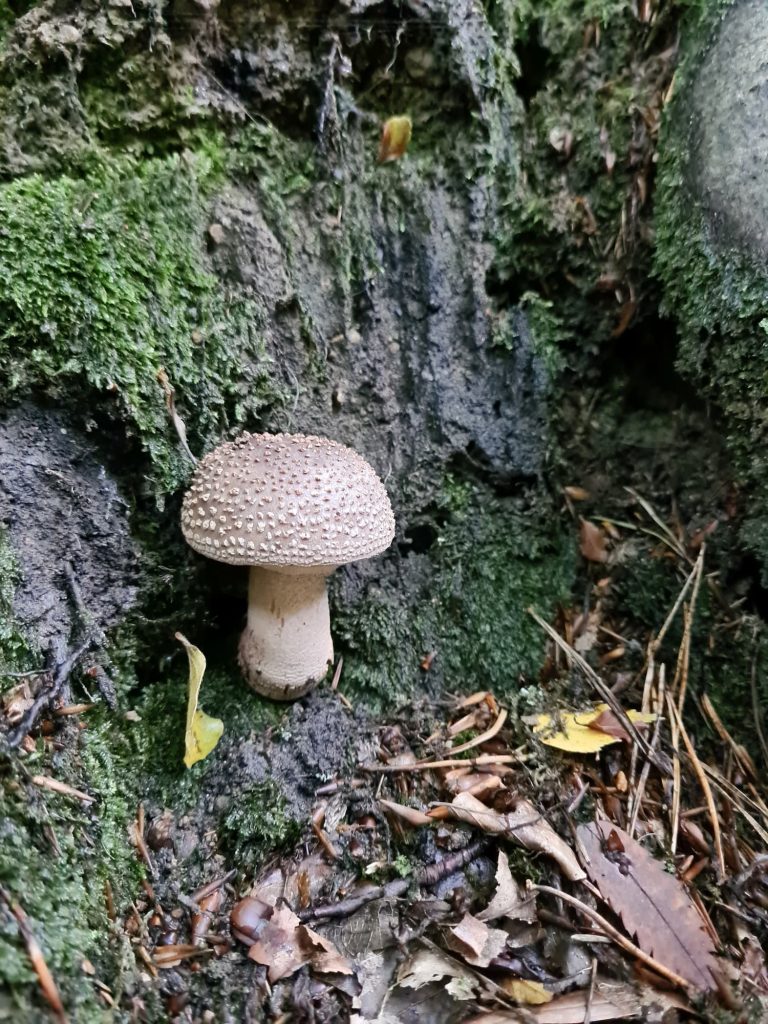 We enjoyed a walk through the woods, heading down the hill towards Main Road (A6187). We crossed Main Road and headed down into Padley Gorge.
Padley Gorge is a beautiful and slightly mysterious place that could have come out of a film set. The gorge is home to many small waterfalls and pools, and has a very magical feel to it. According to Wikipedia it is one of the furthest inland examples of a temperate rainforest in the UK, and is home to rare lichen and bird species.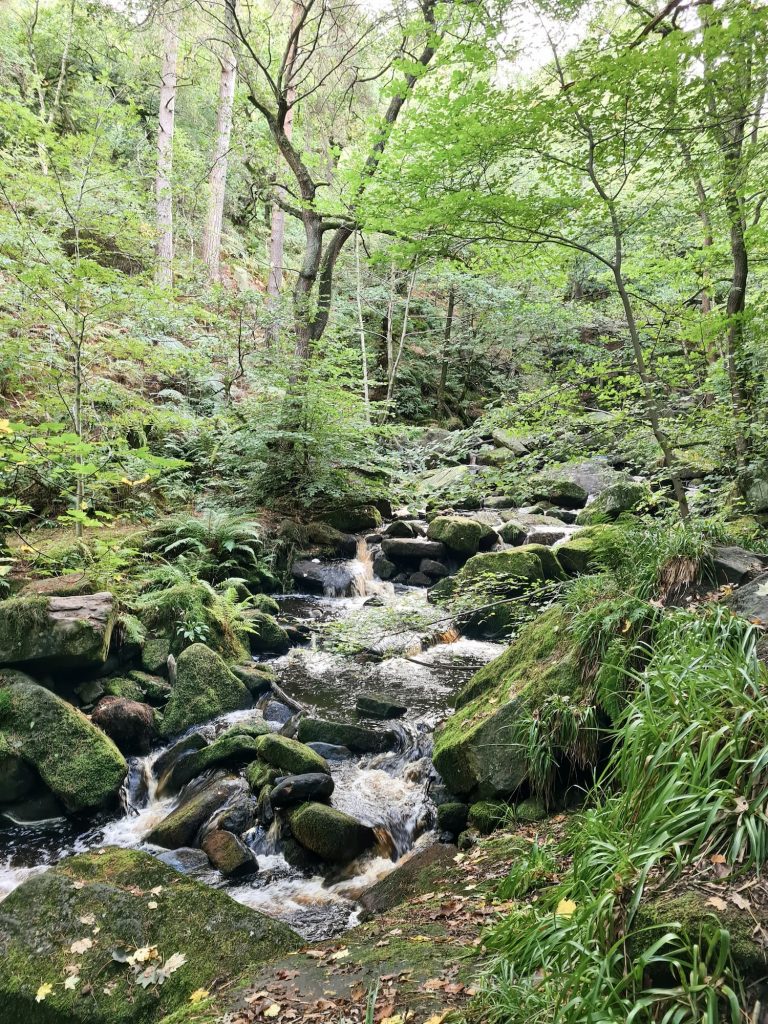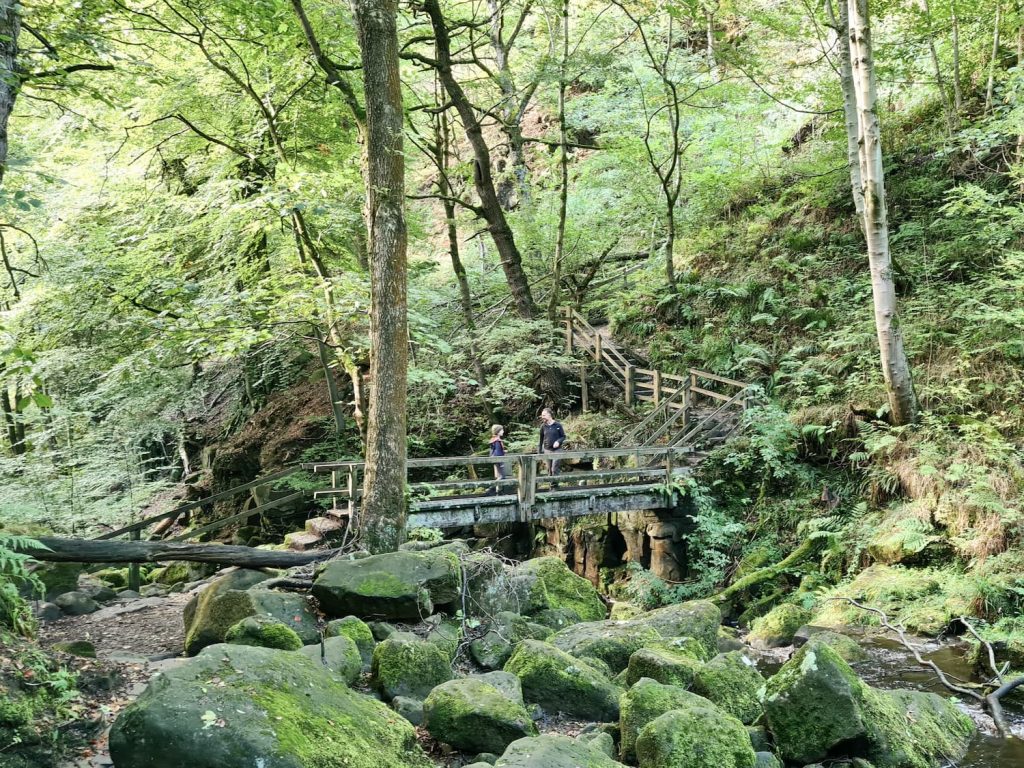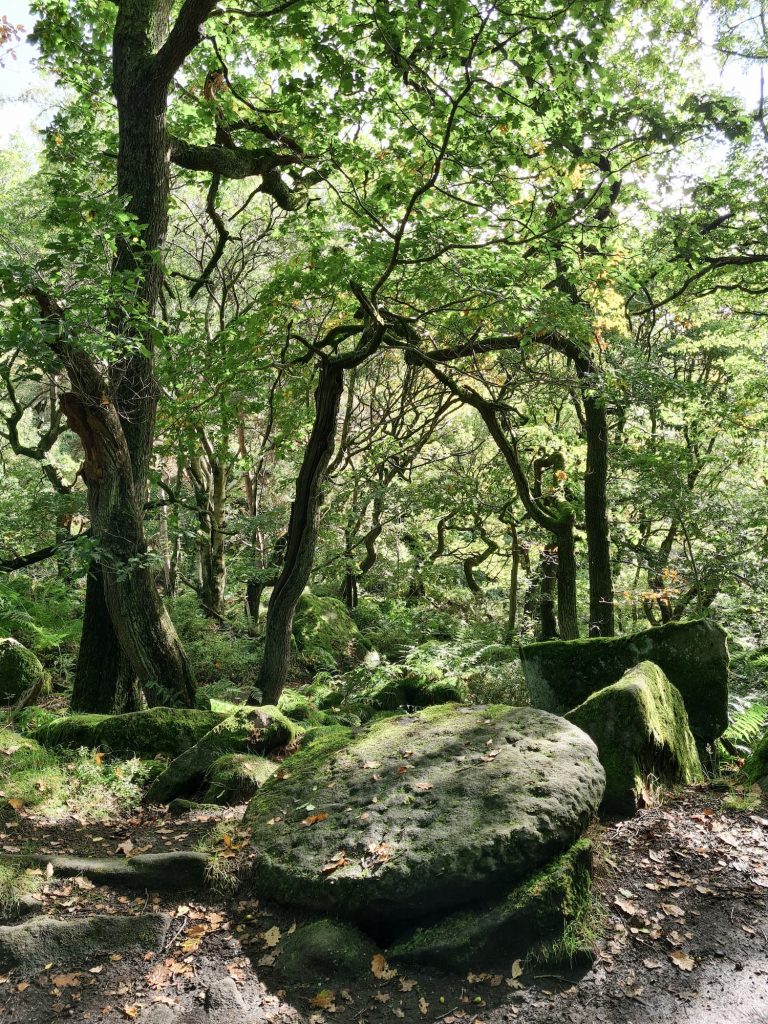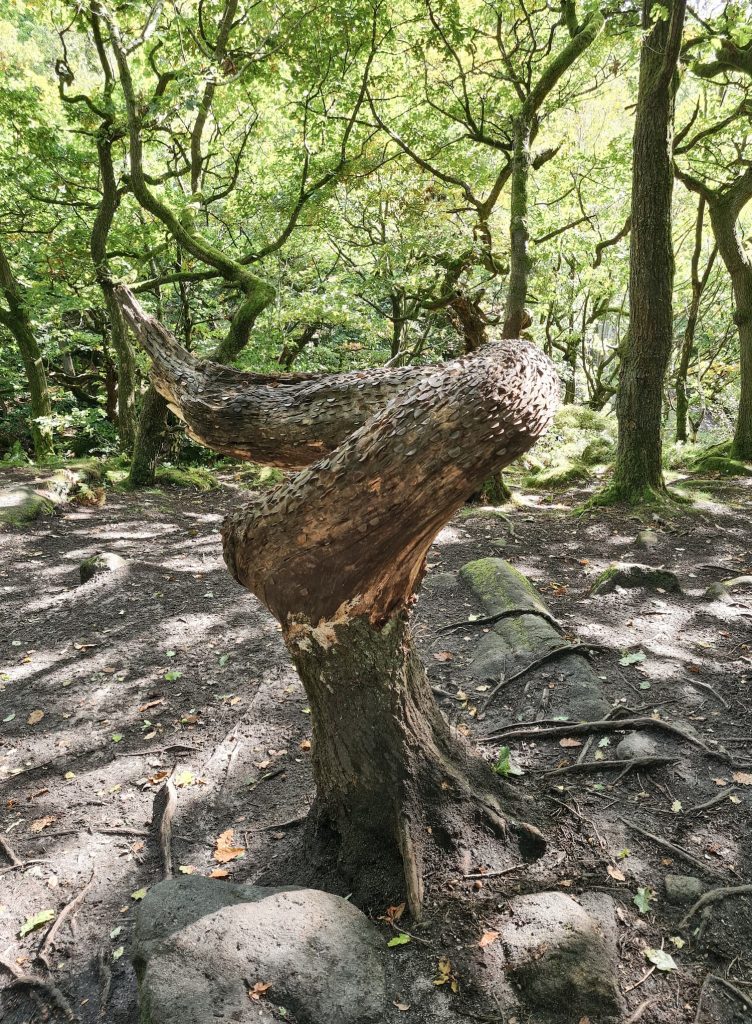 We took a path that scrambled down the side of Burbage Brook and crossed the gorge using a bridge before heading up the other side of the valley through the ancient birch and oak woodland.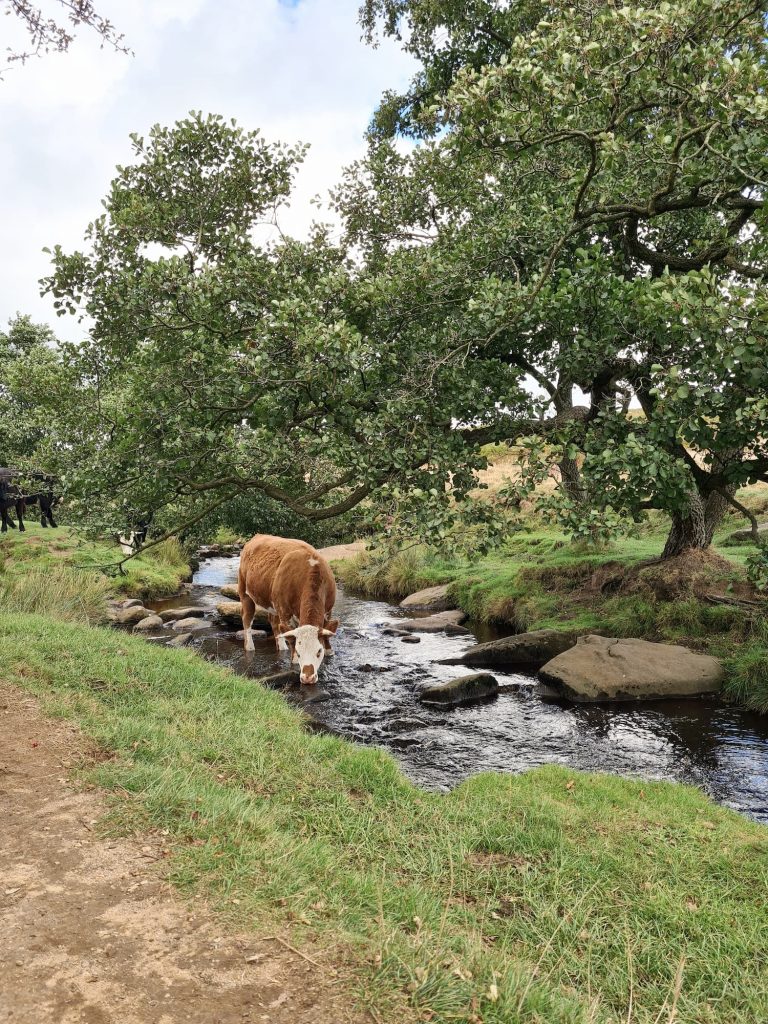 At the top of Padley Gorge we met some very friendly cows, before following Burbage Brook to it's junction with Hathersage Road. We crossed Hathersage Road and headed past the Toad's Mouth rock onto Hathersage Moor. Our path took us to Carl Wark, an Iron Age hillfort created on a natural plateau. It is thought to be some 2,000-2,500 years old and was re-fortified in the Roman times.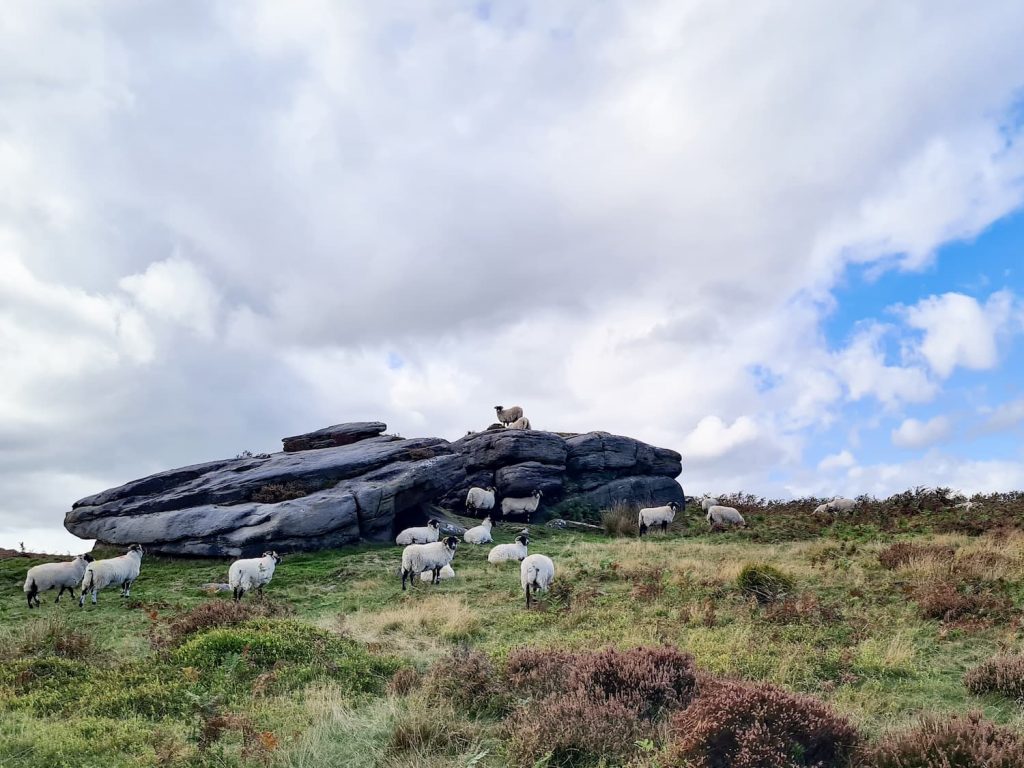 From Carl Wark we followed the path which climbed up Higger Tor, a peak of 434m above sea level which is topped by numerous rocky outcrops, perfect for scrambling and clambering about on.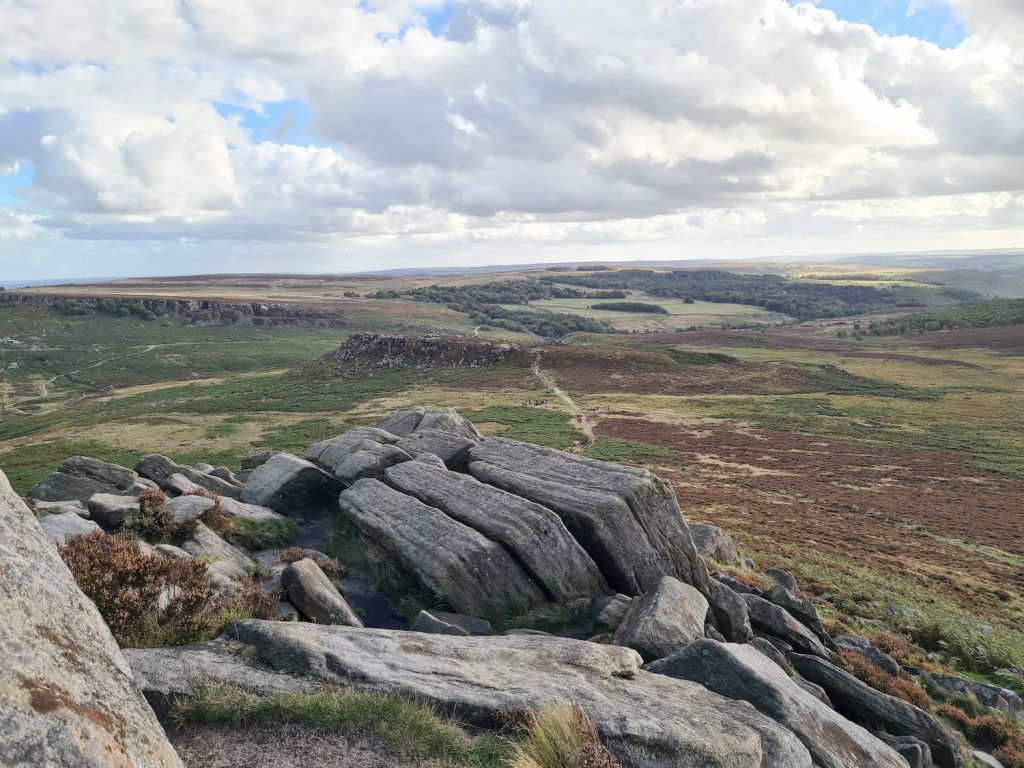 From Higger Tor we took the path down Fiddlers Elbow, back to the car park.
This was a lovely walk, one which is probably at it's best in mid to late October when Padley Gorge should be looking amazing with the beech trees changing colour. I'm already trying to plan a return visit in the next few weeks so I can catch a glimpse of the colours!
Parking: Upper Burbage Bridge Car Park, Ringinglow Road, Ringinglow Road, Derbyshire S32 1BR (free parking)
Facilities: None but there are toilets and a cafe at the Longshaw Estate which is run by the National Trust
Walk Time: 3-4 hours
Difficulty: ▲▲
Distance: 8.1 miles (13km)
Trig Points Bagged: Ox Stones
Peak District Peaks Bagged: Higger Tor
Peak District Ethels Bagged: Higger Tor
Padley Gorge Walk Map: