Longnor to Parkhouse Hill Circular
This Longnor to Parkhouse Hill circular walk is 9 miles and bags two of the Peak District trig points, Hollinsclough Hill and Hardings Booth. It also bags the peak of Parkhouse Hill North and there is the option of a scramble up and over Parkhouse Hill, part of the famous Dragons Back!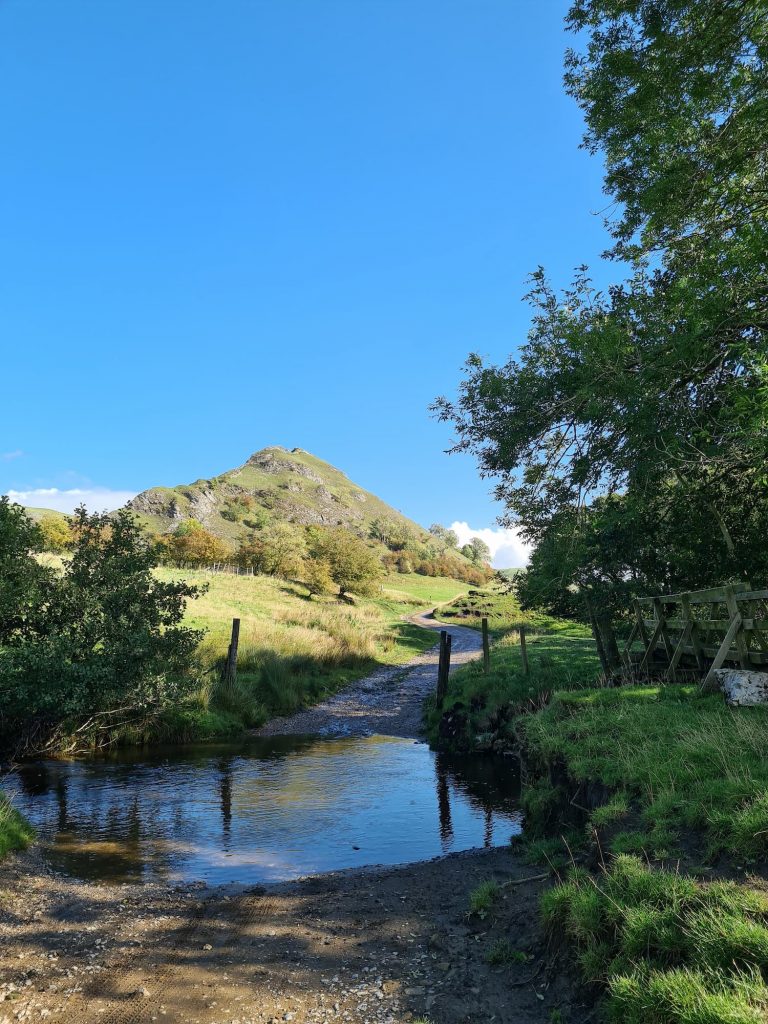 This walk starts in the pretty village of Longnor and is a lovely walk exploring some of the beautiful Peak District countryside. Heading first to Hardings Booth trig point and then to Hollinsclough Hill trig point, we then had a wander around Parkhouse Hill before climbing up Parkhouse Hill North to bag that for the Peak District 75s, a list of 75 hills in the Peak District.
We parked on the street in Longnor, but there is a public car park in the market square where there are also some public toilets. We then set off along the roads to Longnor Wood Holiday Park which is the location of Hardings Booth trig point. The trig point is on private land and is accessed through the camp site, so we asked for permission at reception. They are an adults only campsite, meaning no kids allowed, so in order not to invalidate their insurance Hols and I waited outside the camp site while Joel went to bag the trig point.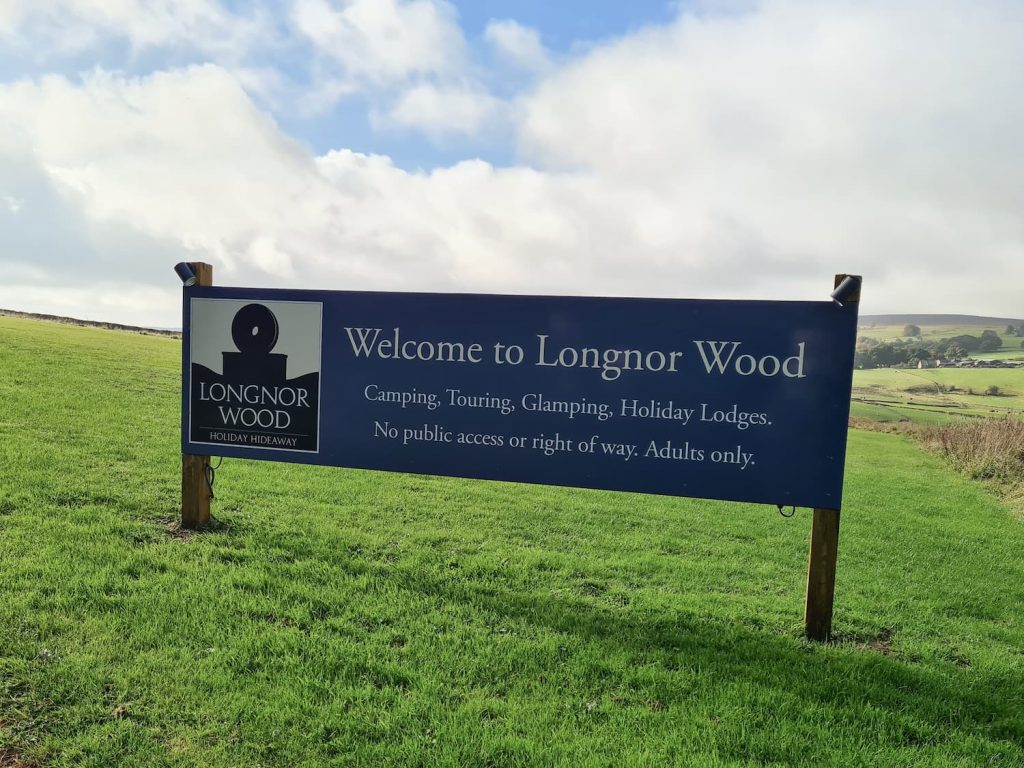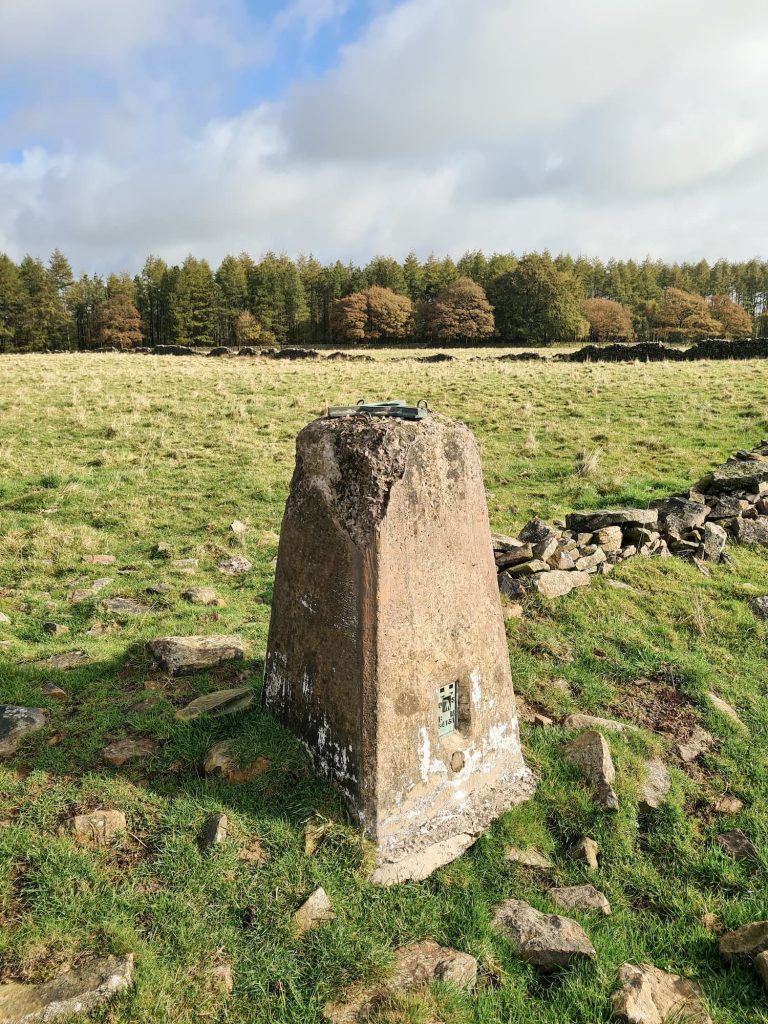 We then headed back to the road and crossed over, heading down a farm track into a farmyard with some of the friendliest chickens (bantams?) ever! These little guys were so cute!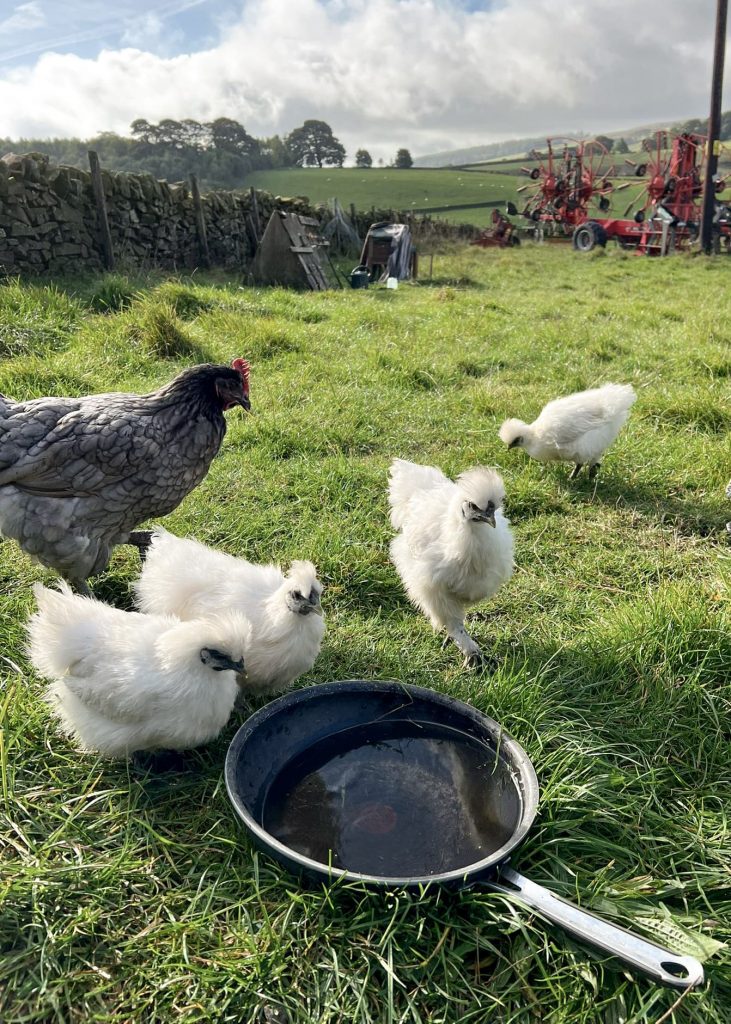 From here we headed out onto the road, then down another footpath over the fields. Here we encountered a huge river of cow poo, which we had to cross. Luckily it was only a few inches deep so fine for my walking boots – Joel had his walking trainers on and didn't fare so well!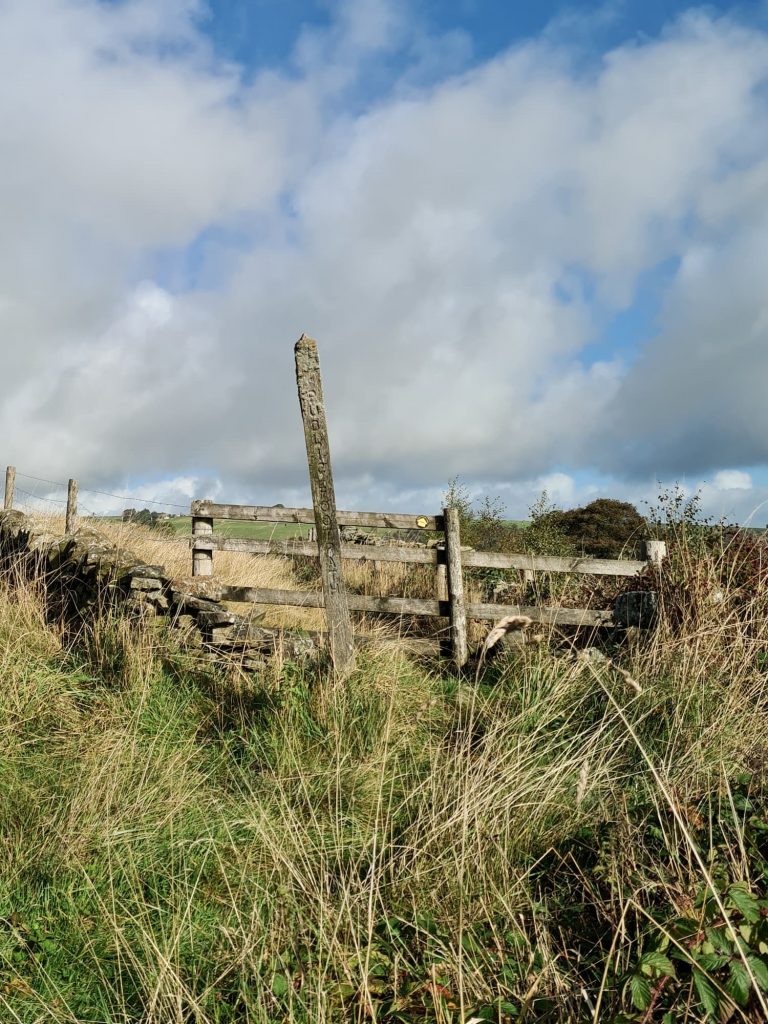 The footpath skirts round the edge of the farm buildings before rejoining the road. We climbed up the hill of Ball Back Lane, having a stop off for a Haribo partway up, and then we reached Edge Top Road. We turned left and headed north-west to bag the Hollinsclough Hill trig point. This is another one which is on private land but if you have a walking pole you can reach it from the Open Access Land side of the wall without having to bother the farmer for permission.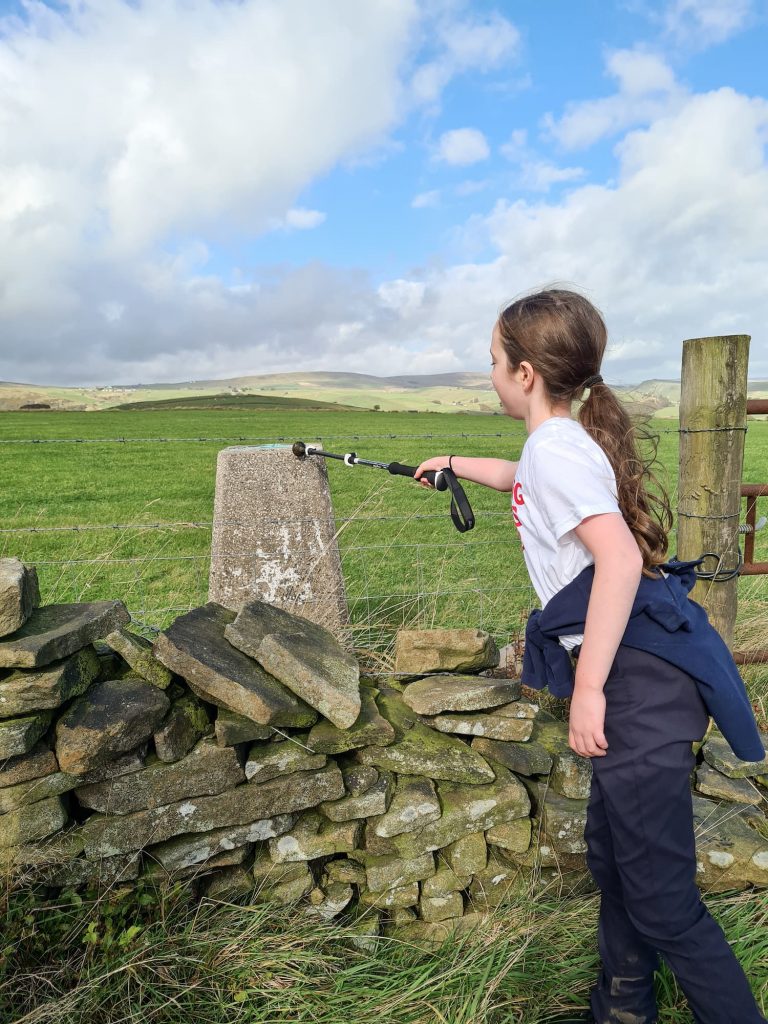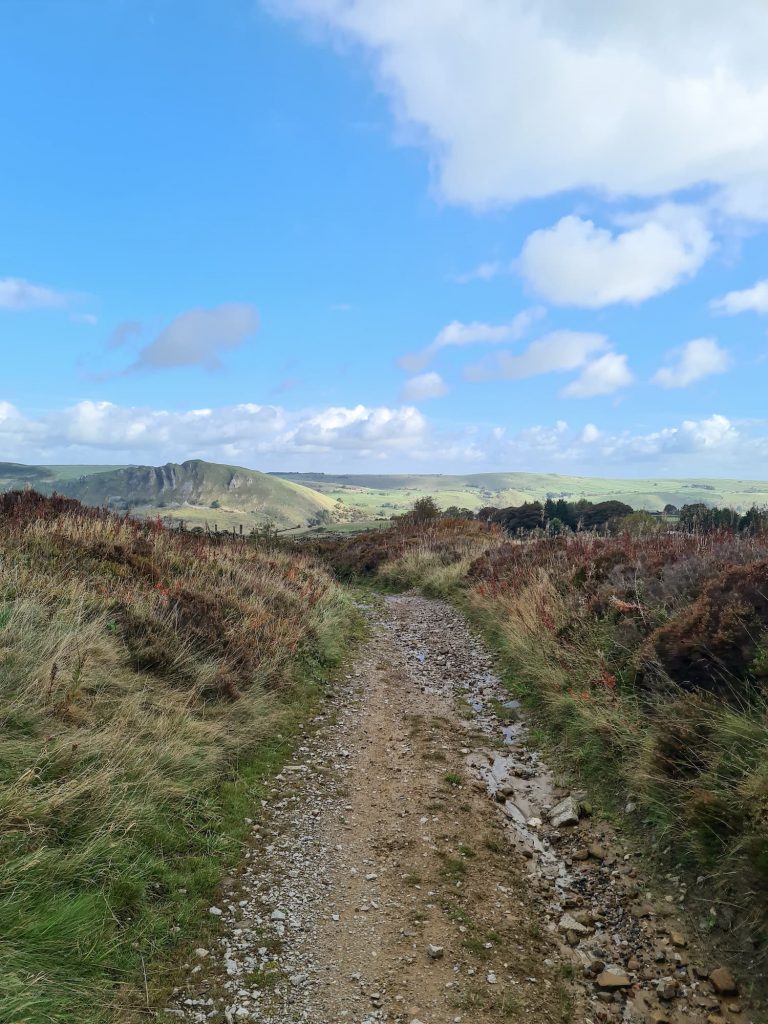 Trig point bagged, we then set off down the gravel track, past a field with the cutest sheep in! They were really friendly and Hols loved them.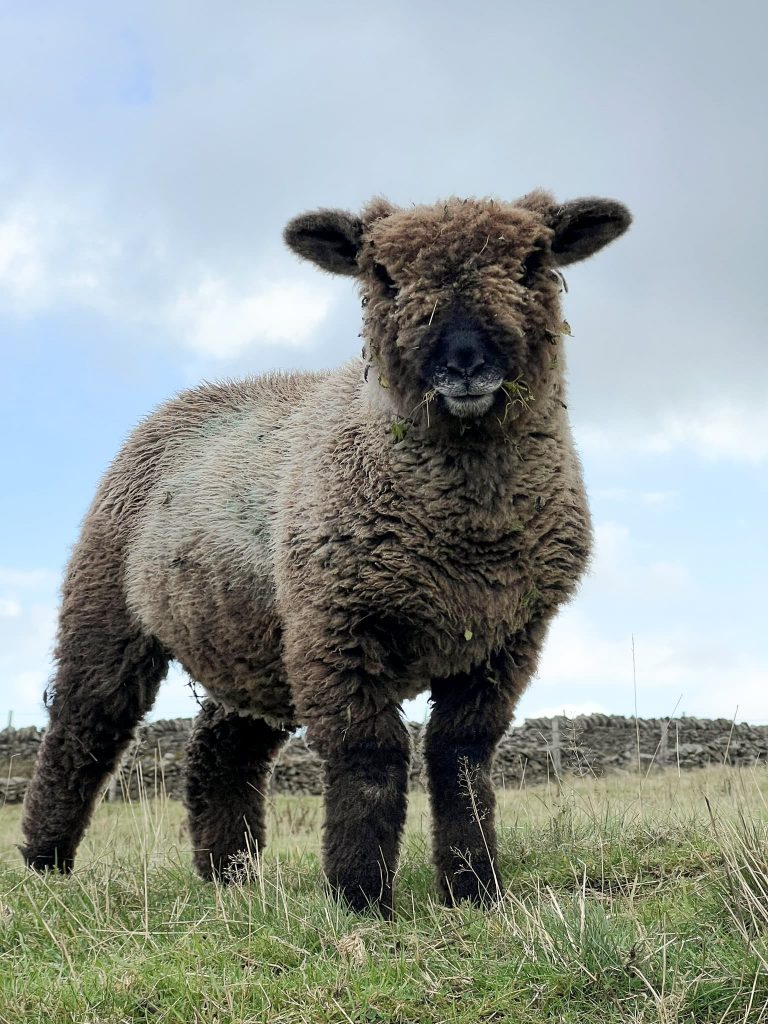 We made our way to Hollinsclough, where there is a tea rooms and loos. We also passed the honesty shop on our way to Parkhouse Hill.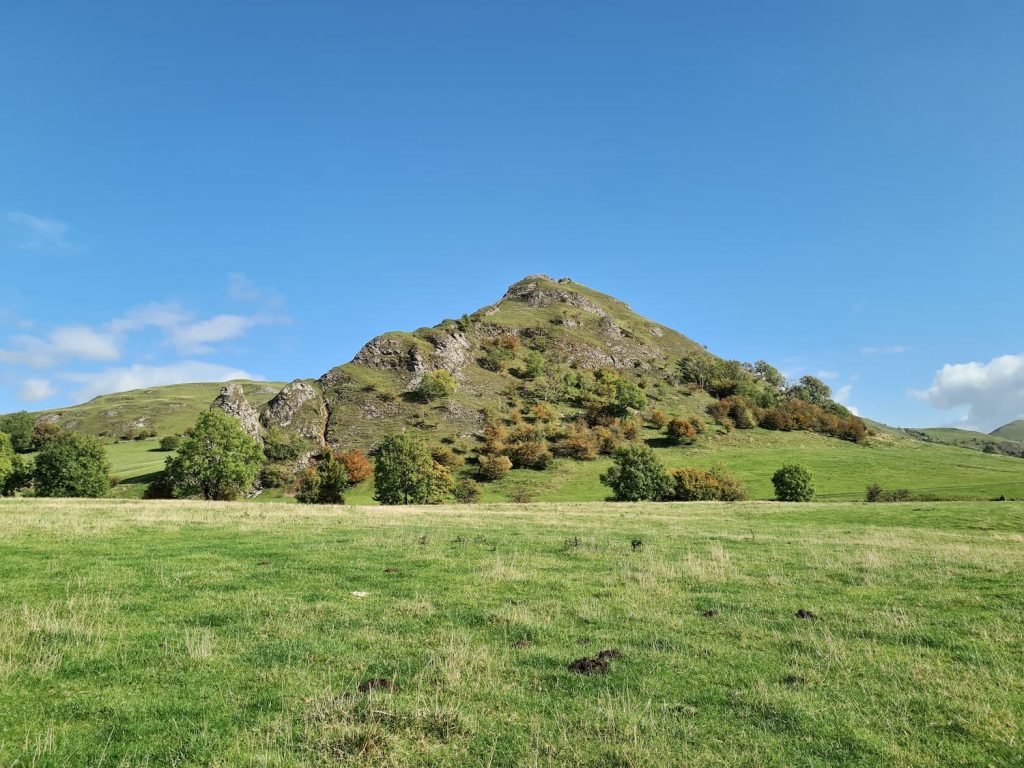 We had intended to climb up and over Parkhouse Hill but it was really windy, and we've climbed it before as part of our Dragons Back walk with Parkhouse Hill, Chrome Hill, High Edge and Hollins Hill. Hols had a quick scramble, then we skirted round the northern side and headed up Parkhouse Hill North Top, which is a much rounder peak. There are still stunning views back over Chrome Hill, but it's a lot less busy!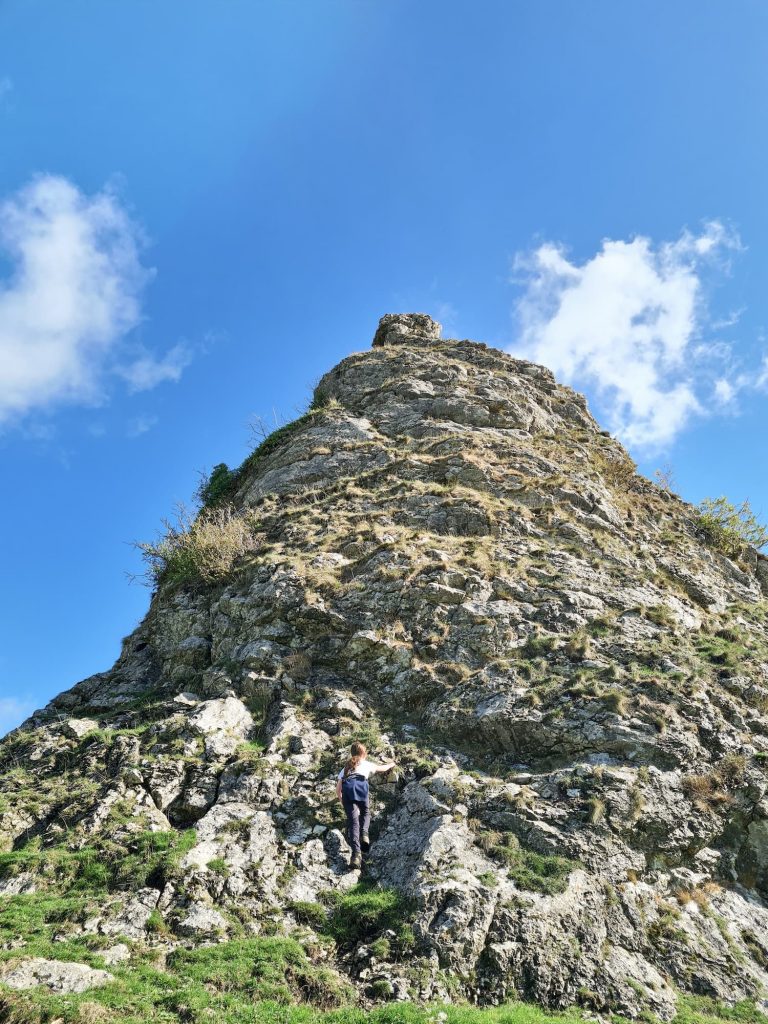 We retraced our steps back to Parkhouse Hill and continued around the edge of it until we reached the path joining the Glutton Bridge route, and walked back out onto the road. It's a steep climb down the side of Parkhouse Hill and the limestone is very slippery in places.
Once out on the road we followed it over Glutton Bridge and up the hill, back into Longnor. We had intended to have a late lunch at one of the pubs there but they were all shut, so we headed to Holly's old favourite The Lantern Pike. I even managed to get the last portion of chicken pie, which is a very rare feat.
This was a great walk to tick off another two of the Peak District trig points. We don't usually bother with the ones on private land, going for a "near enough is good enough" policy, but it was nice to bag these two.
Longnor to Parkhouse Hill Circular Walk
Parking: On street in Longnor – please park carefully and be respectful of locals and residents
Facilities: Public toilets and cafe in Longnor
Walk Time: 3-4 hours
Difficulty: ▲▲
Distance: 9.1 miles (14.6km)
Trig Points Bagged: Hardings Booth, Hollingsclough Moor
Peak District Peaks Bagged: None
Peak District Ethels Bagged: None but you could climb Parkhouse Hill and Chrome Hill to bag those
Longnor to Parkhouse Hill Walk Map: