Peak District Trig Point List
Ever wondered how many trig points are in the Peak District? This blog post has a Peak District trig point map and list of the 88 trig points in the Peak District. We're taking part in the Peak District trig point challenge so this post is a record of our Peak District trig bagging, and links to the trig point walks we have done. This Peak District trig point list will be updated as we do the walks, so keep checking back!
The Peak District is a beautiful place to explore, and is littered with trigonometrical (trig) points. These are pillars which were used by the Ordnance Survey for mapping and suchlike, but with the rise of technology many of them are obsolete. Some have been adopted and are used by hikers as waypoints and navigation aids. Some other people just like to see them! They're usually located in beautiful places, so walking out to these trig pillars is an excuse to see the beautiful Peak District countryside. We're lucky to live close to the Dark Peak so have started our challenge there. Here's a list of the Peak District trig points with walking routes to help you tick them off your list. There are over 6000 trig points in the UK but there are 88 in the Peak District, so there's probably a trig point near you.
Map of Peak District Trig Points
This map of the Peak District trig points will show you which are close together and help you plan your routes. Use this trig point map to discover trig points walks near you.
Here is our list of Peak District trig points. If the link is pink there is a walking route which will pass by the trig point and help you tick it off your list. For some of the private ones we just went as near as we could get – you could always check who to ask permission from to bag it properly. Check the list to find trig point walks near you!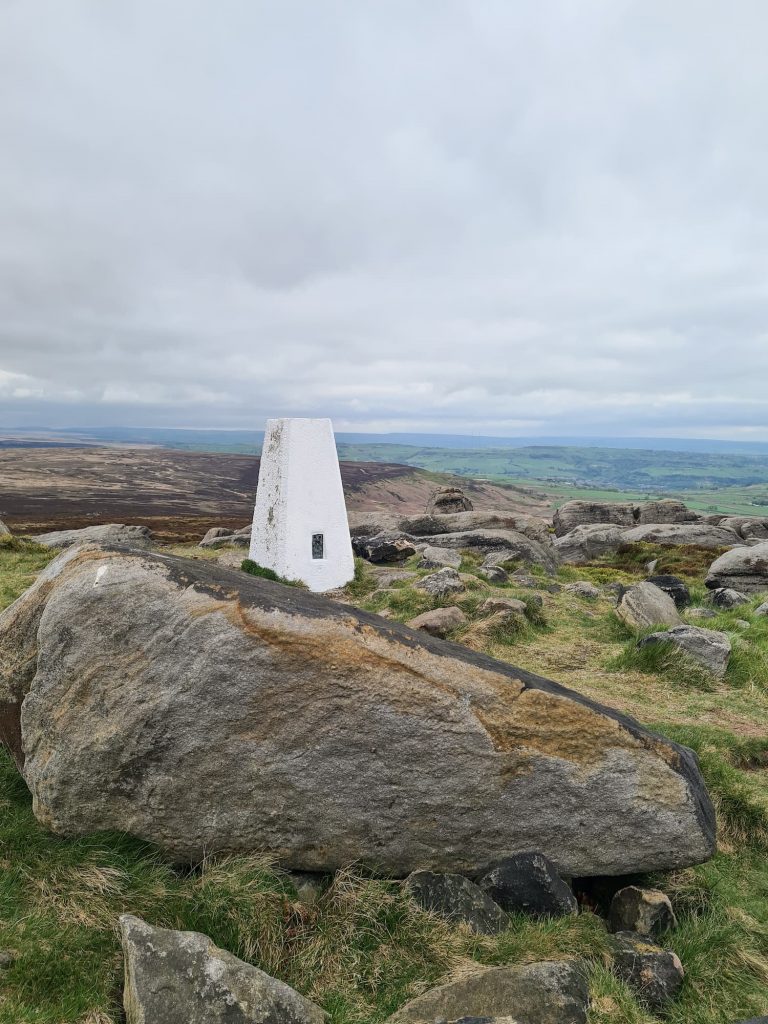 Walks with Trig Points in the Peak District
Trig points marked with * are on private land and are not accessible without landowners permission. Please don't trespass!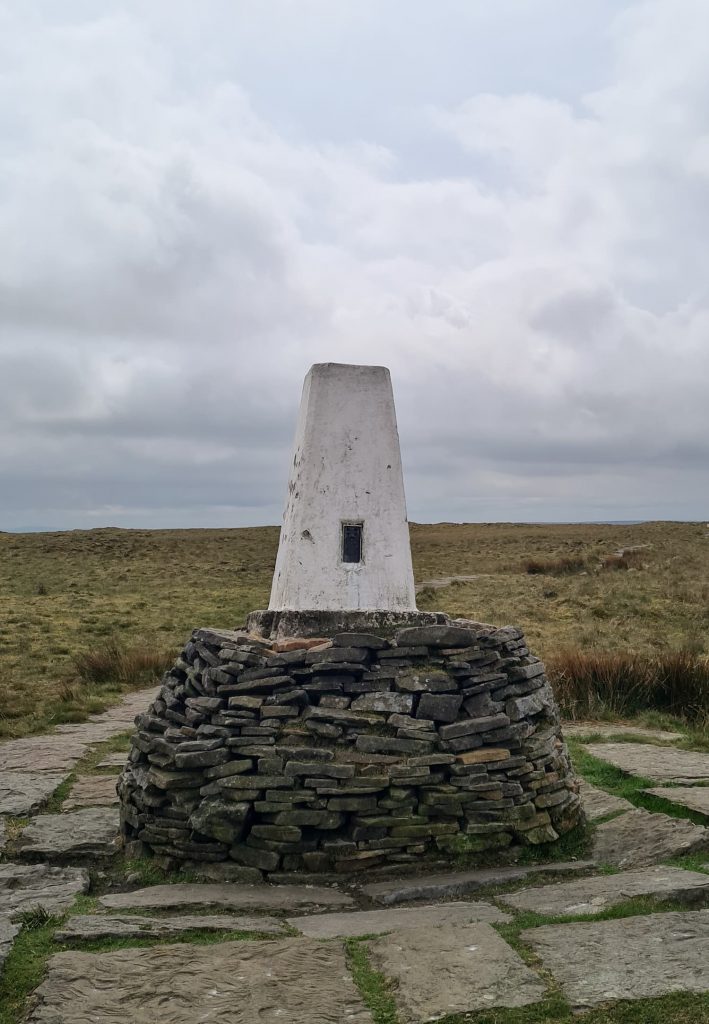 Here are some Peak District walks with trig points for you, or you can use the search function on the right hand side of the page (below if on mobile) to find a trig point walk near you:
Not all of the points on this Peak District trig point list are summits in the Peak District, and for me to keep a record of that I have a Peak Bagging checklist on the go as well which you can check out. It's a bit confusing with not all summits having trigs and not all trigs being on summits, but I like to be organised! We've also seen other trig points but they don't count towards this challenge if they're not on this list. We are also taking part in the Peak District Ethels challenge, climbing all 95 of the Ethels in the Peak District.
The Peak District Trig Challenge is a great way to get outside and explore the amazing scenery of the Peak District. More often than not these trig points are at summits which will give you amazing views on a clear day. Will you be getting out and exploring?