Cock Hill Trig Point Circular Walk
A 6 mile Peak District walk taking in Cock Hill trig point and beautiful moorland views across the Peak District.
This circular route up to Cock Hill trig point starts in Old Glossop, a quaint little village in the Peak District.
Cock Hill trig point is 426m above sea level and has amazing views over the Dark Peak, being near to Higher Shelf Stones and Bleaklow. It also has views down over the valley to the Torside Reservoir and across to Crowden Quarry. It's not actually on the summit of the hill though, with that being a short distance away.
Our walk starts in the car park outside the Wheatsheaf pub which was sadly closed when we went. It begins with a gentle climb, following the footpaths up past a small abandoned quarry. There was a further larger quarry on Cock Hill which has given it a distinctive bumpy shape due to all the spoil heaps, and it's this old quarry track which will take you up to the summit.
At the Cock Hill trig point there are views across to Higher Shelfstones and Bleaklow. If you wanted to add in a trip to Bleaklow Head there is a path across the moors here, which will also take you across the top of Middle Black Clough.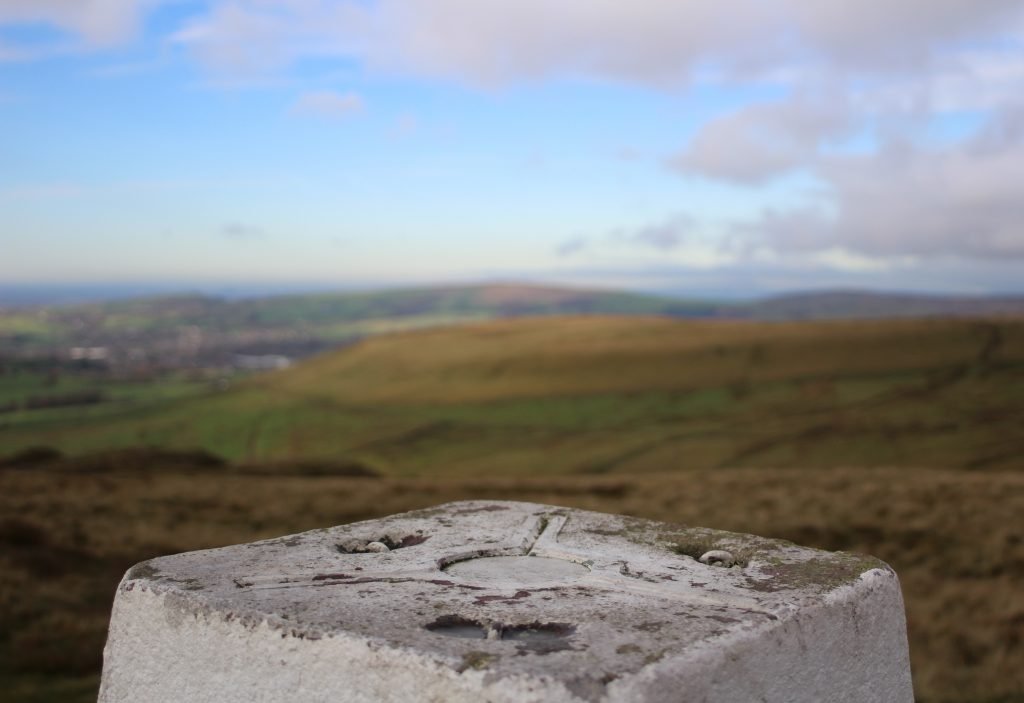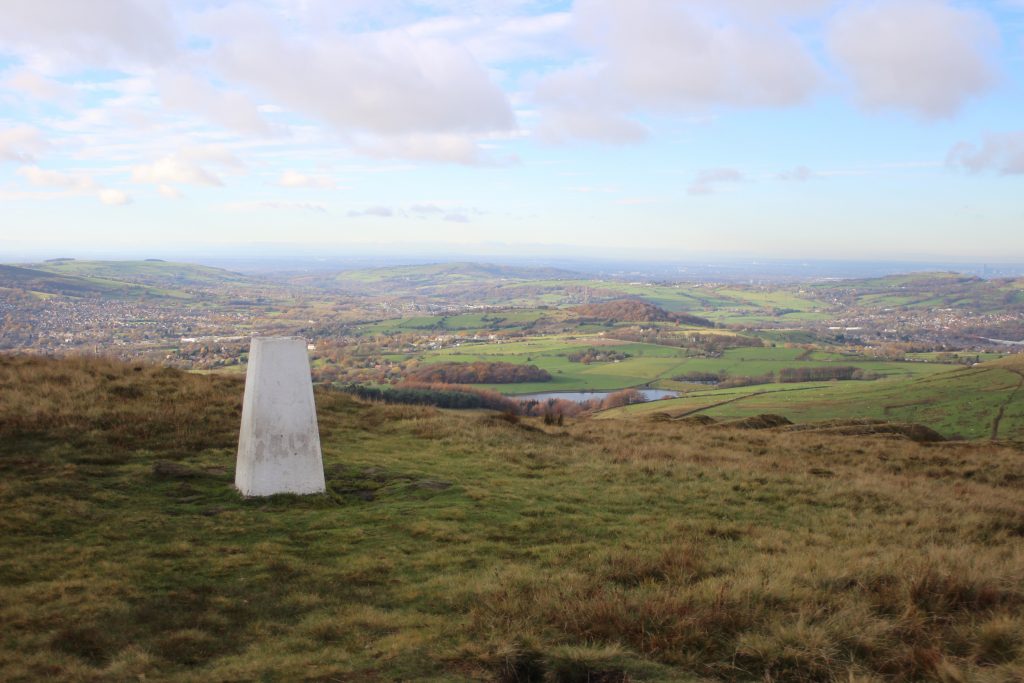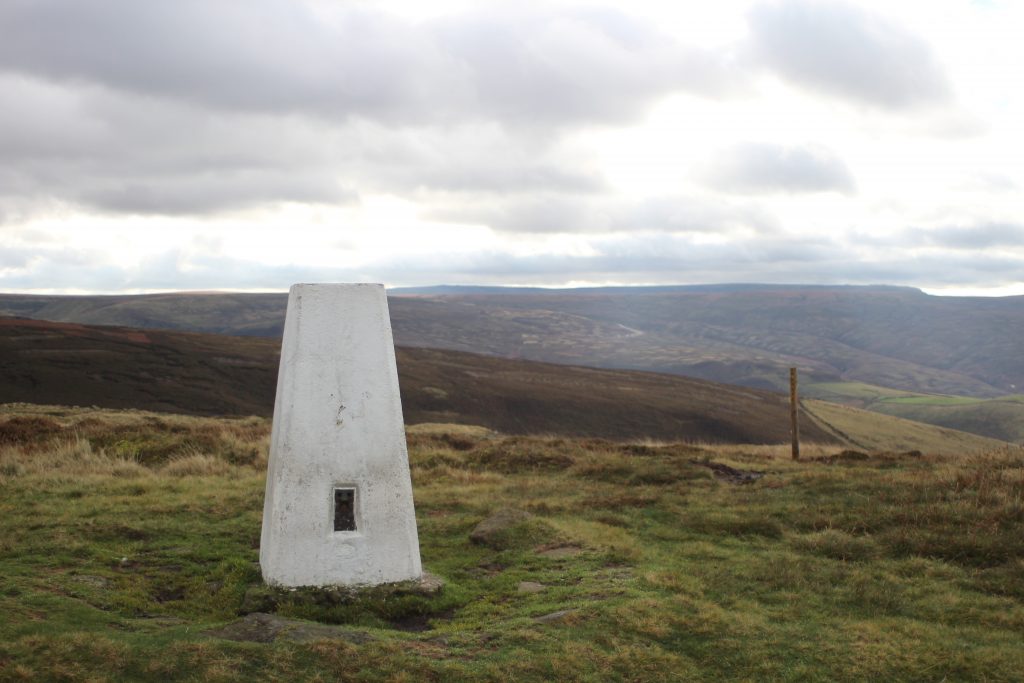 This blog may contain affiliate links through which, at no additional cost to you, I may earn a small commission. I only recommend products I would use myself and all opinions expressed here are my own. Read full privacy policy here.
We carried on a short distance to reach a small ruined building and take in the views down over towards Crowden. The moorland is very wet, even in dry weather, so I would recommend wearing walking boots and gaitors or waterproof trousers. It's not one for trainers!
Turning back there is a farm track which is a public footpath leading down past a large farm complex. We were met at the gate by a farmer who has said the farmer (he didn't say it was him!) has closed off the footpath as there had been some trouble with his cows. He advised us to take the Open Access Land route back down to the road, which we did – I don't want to piss off a farmer!
We kept the wall to our left and headed through the fields, skirting around Peak Naze. We walked round the back of the small woodland and back down onto the road, where there are stiles to get you back onto the main road.
We walked along Woodhead Road a short distance and then followed the footpath down to Swineshaw Reservoir. The path runs along the wall of the reservoir and leads you through a small woodland area. Here there is a house with a bit of a menagerie, including albino peacocks and a couple of reas (like emus)! I couldn't get any photos without looking like I scoping out the house, so you'll have to see if you go!
We followed the lane back out onto the road and back to the car, hoping to grab some lunch at the pub but it was closed so we headed back to The Fleece in Holme (an old favourite).
Cock Hill Trig Point Circular Walk Route:
Walk Time: 2-3 hours
Difficulty: ▲▲
Walk Distance: 6 miles
Trig Points Bagged: Cock Hill trig point
Peak District Peaks Bagged: None
For more Peak District walks with pubs or Peak District trig point walks, why not subscribe to the blog?