Croker Hill and Bosley Reservoir
Looking for a Croker Hill walk? Try this 5.4 mile walk from Bosley Reservoir up to the summit of Croker Hill.
This Croker Hill from Bosley Reservoir walk was the walk that completed the Ethels Challenge for us! We started the challenge on 24 September 2021 and finished it on 27 June 2022. I wish we'd planned a bit better and had a more local hill such as Black Hill to finish with!
Our walk starts from a small car park next to Bosley Reservoir and skirts round the reservoir before heading up through the fields and farmland to Croker Hill. When we went the grass was very long and it was very wet and misty, so of course we were very wet! A lot of the footpaths we followed were quite overgrown in places.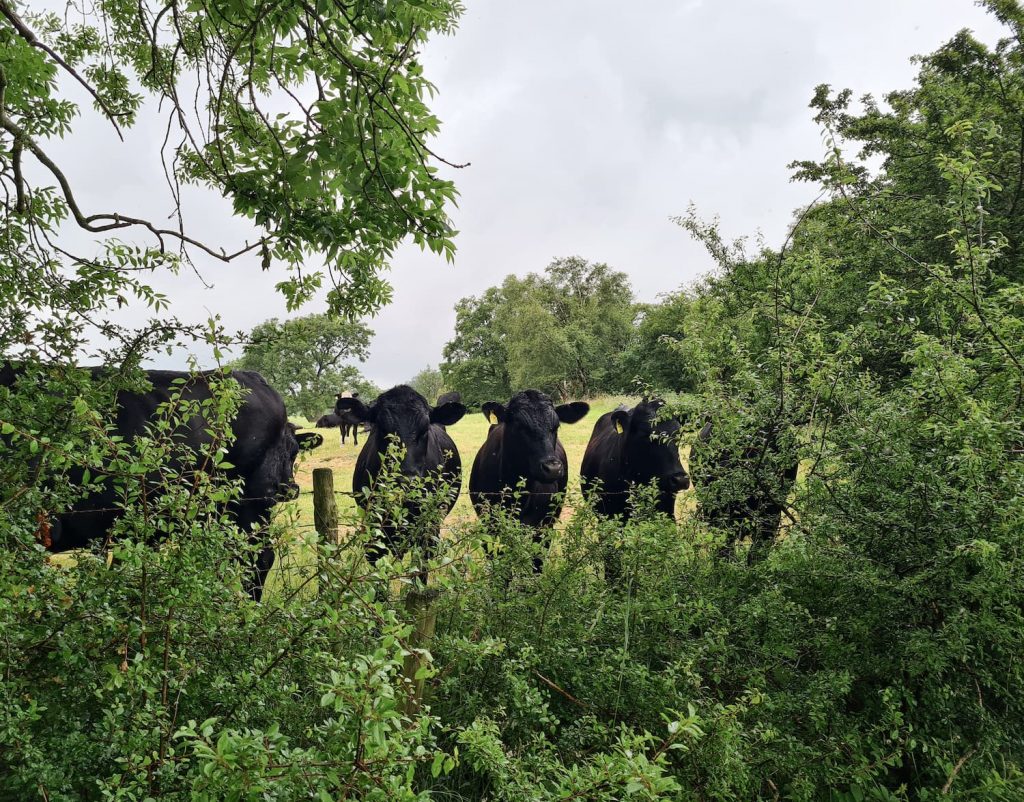 It's a pretty straight forward route up to the summit of the hill – the only tricky part was when the concrete track ran out. The footpath takes you over a stile into the farmyard but the farmer has kindly made a diversion which avoids the "overfriendly" dogs, so just head straight up to the top of the field where there's a stile out onto the farm track.
At the summit we broke out our celebratory Kopparberg ciders (which were only slightly shaken about by me on the way up!) and then headed back to the car. We were up against it timewise as it was a school day walk so couldn't celebrate with a pub lunch unfortunately!
The route back to the car was pretty uninspiring as we took the road back, but you do pass Bosley Reservoir. This seems to be a haven for fishermen as there were 4 or 5 guys there with all the gear.
Here's the route info:
Parking: Small car park on Lakeside, Macclesfield SK11 0PL
Facilities: None
Walk Time: 2-3 hours depending on speed and fitness
Difficulty: ▲▲
Distance: 5.4 miles (8.7 km)
Trig Points Bagged: None
Peak District Peaks Bagged: Croker Hill
Peak District Ethels Bagged: Croker Hill
Walk Map: