Crowden to Featherbed Moss Trig Point
This circular walk takes you from Crowden to Featherbed Moss trig point and back, via Chew Reservoir and Laddow Rocks. It's a challenging hike of approximately 7.5 miles or 12km and takes you through the beautiful Crowden valley, up past the stunning Laddow Rocks and onto the open moors to find the Featherbed Moss trig point. You then head to Chew Reservoir, taking in the views over Saddleworth Moor in the distance before heading back.
This blog may contain affiliate links through which, at no additional cost to you, I may earn a small commission. I only recommend products I would use myself and all opinions expressed here are my own. Read full privacy policy here.
This walk takes you over featureless open moorland and should therefore be attempted with caution. Be sure to wear suitable footwear as the moors are peat bog in places, and take waterproofs and other layers as you need. It would be advisable to take a map and compass or some other navigational tools as the paths are indistinct and there aren't many landmarks on the moors. Only attempt this walk to Featherbed Moss trig point if you are prepared, and allow 3-4 hours for the journey.
We were really lucky with the weather as it was a dry September day after a few other dry days. We even got sunburn! With such clear skies we could get a good view of the area, including views over to Crowden Castle (the former quarry we walked around previously).
We started out at the parking area by the Crowden Campsite. There are toilets here as well as a campsite shop (cash only!) so you can stock up on snacks. The footpath runs along the top of the woods and is then blocked off by a locked gate. I'm not saying we jumped over the gate then went across the weir bridge 😉 The footpath from the other side isn't blocked off, so I don't really know what's going on with that. If you do go across the weir bridge take care – there are parts of the bridge missing and it's a long way down! Take care with children and pets when crossing.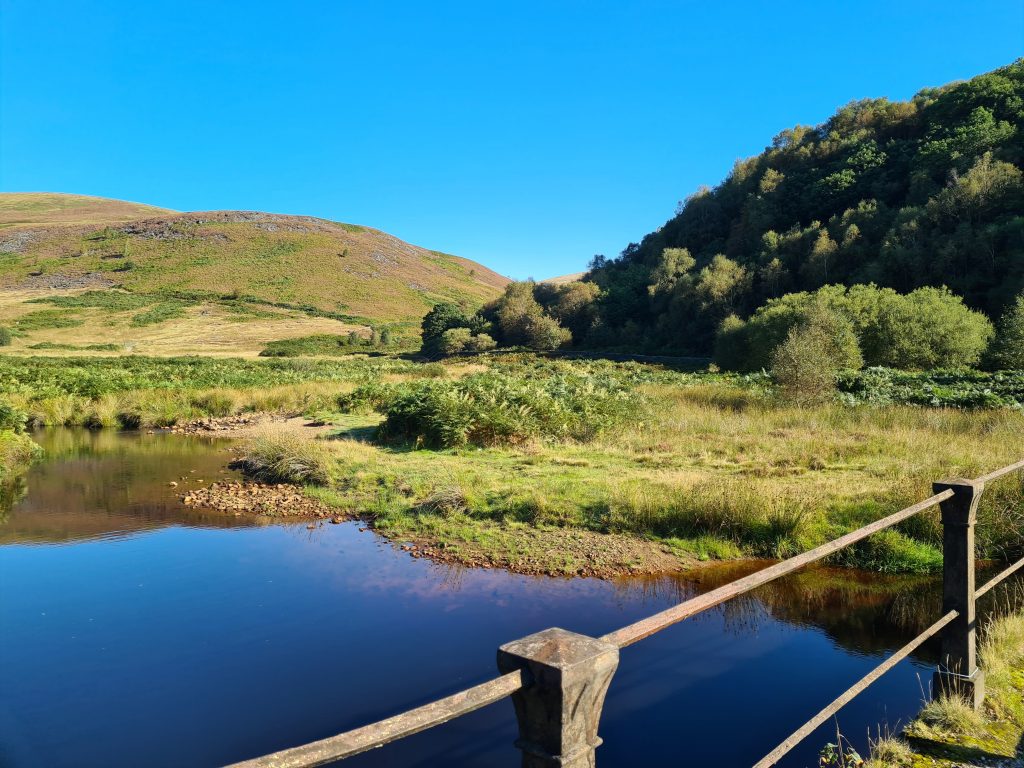 Head over the stile and onto the moors. From here the climb is gradual before becoming quite challenging, climbing up the side of the moor and Oaken Clough. The path is well worn and is easy to follow, being part of the Pennine Way.
The path forks and we went off to the left. If you carry on along the Pennine Way you'll come to Laddow Rocks, a spectacular rock formation on the side of the valley. It's a very Instagrammable spot and great if you like rock climbing. I couldn't get anywhere near the edge as it's a long way down and I'm rubbish with heights!
At the top of the climb you'll cross a stile onto the open moorland. From here the path becomes more indistinct although on a clear day you can see the trig point on the horizon and head towards it.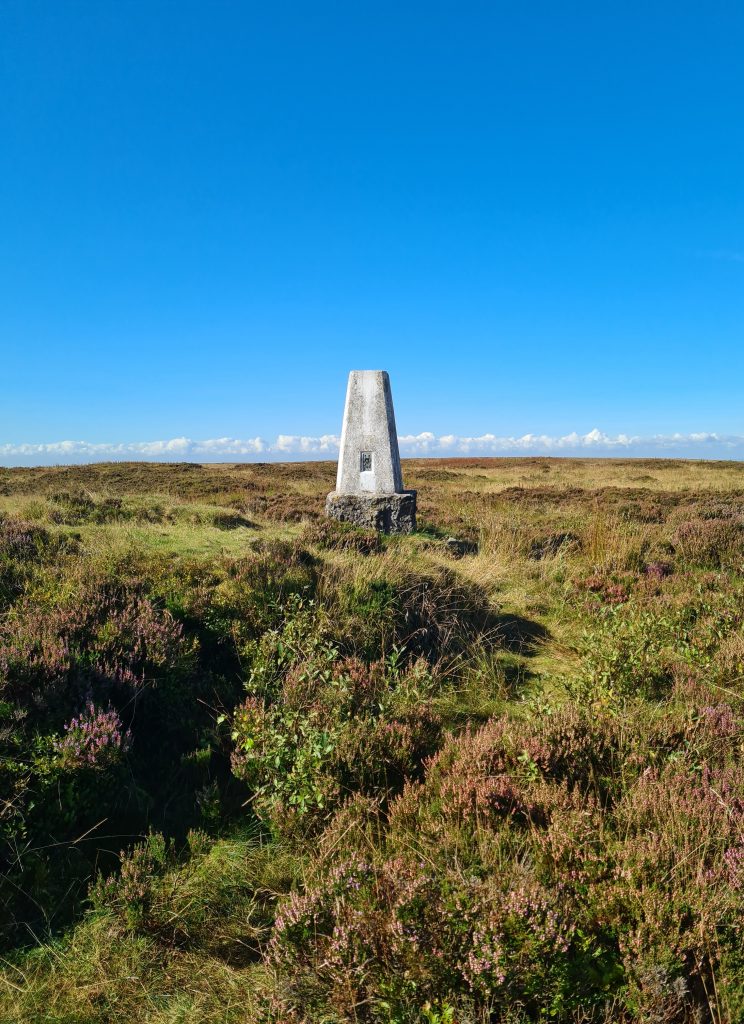 Trig point duly bagged, we headed off across the moor to Chew Reservoir. There are no proper paths on this part of the route. At Chew Reservoir we sat on the rocks to enjoy our picnic lunch before setting off back home.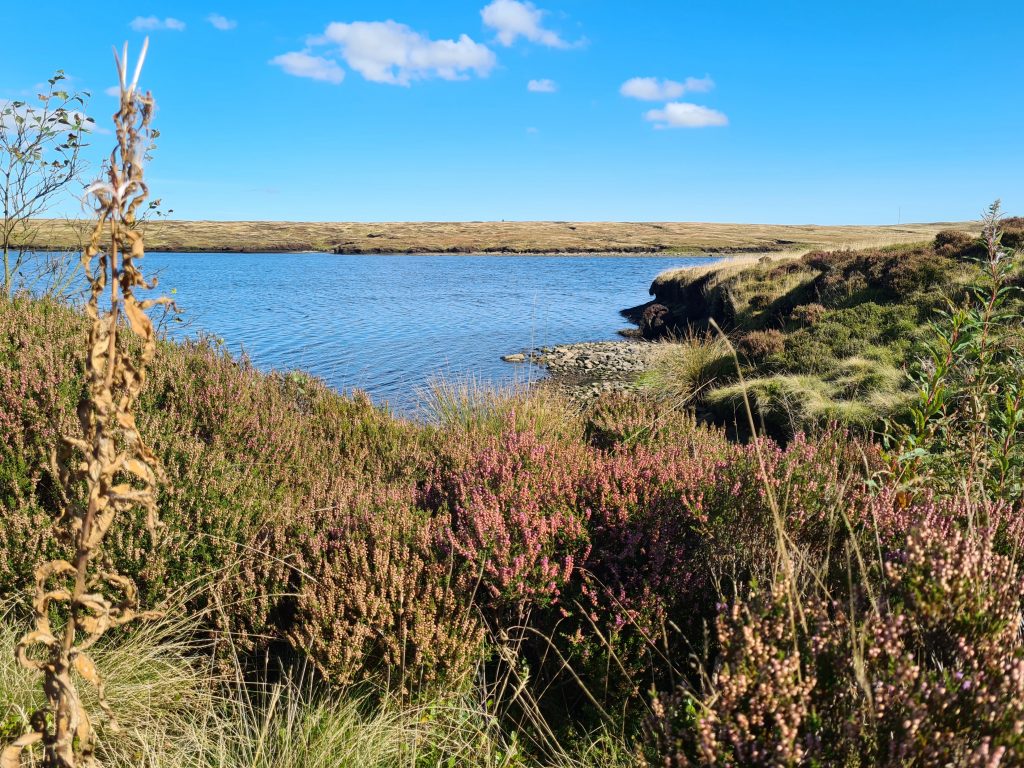 Parking: Crowden Camp Site
Facilities: Public toilets and shop facilities at Crowden Camp Site.
Walk Time: 3 hours
Distance: 7.5 miles approximately
Trig Points Bagged: Featherbed Moss
Peak District Peaks Bagged: Featherbed Moss
Peak District Ethels Bagged: Featherbed Moss
Here's the route we took. Click the map to download the route map and .gpx file:
You could also add in a trip to collect the Black Chew Head summit as well! I'm really not sure why we didn't!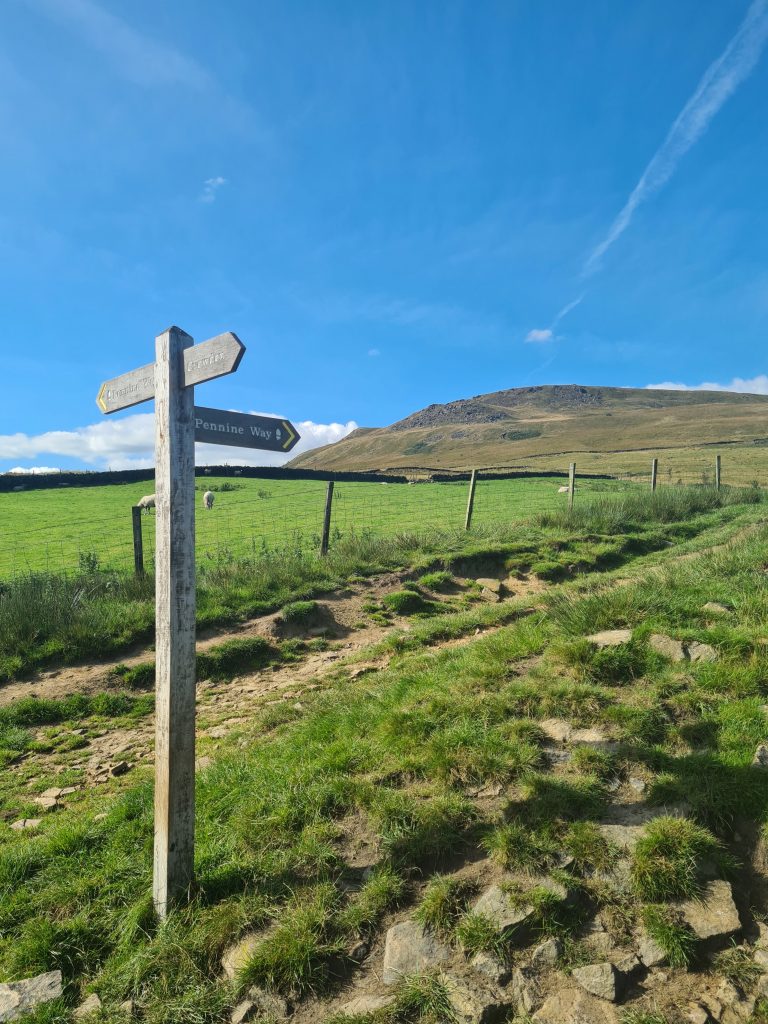 This walk to Featherbed Moss trig point is quite tough going in places and you'll need a reasonable level of fitness to complete it. We didn't take Hols with us and going over the moorland would be quite tough for little legs, even on a clear day with beautiful weather like we had.
You can read more of our trig point walks or peak bagging walks if you want to see our progress, and for more circular walks from Crowden campsite check out the Peak District hikes section.