Cheese Gate Nab Circular Hike
This is a nice gentle stroll around some beautiful countryside in Holmfirth. Here's some photos and route map for this Cheese Gate Nab circular hike. It's a lovely 3 mile walk with kids if you are looking to get out and about!
Cheese Gate Nab is a hill in the Pennines and is 385m above sea level. It's a gorgeous part of the world, just above Jackson Bridge in Holmfirth. This circular walk is a brilliant Holmfirth walk and is an easy walk for kids. When we tackled this walk the weather wasn't the greatest and the paths were a bit muddy, but it was still nice to get out and explore the area.
We parked on the roadside near the junction of Windmill Lane and Dick Edge Lane.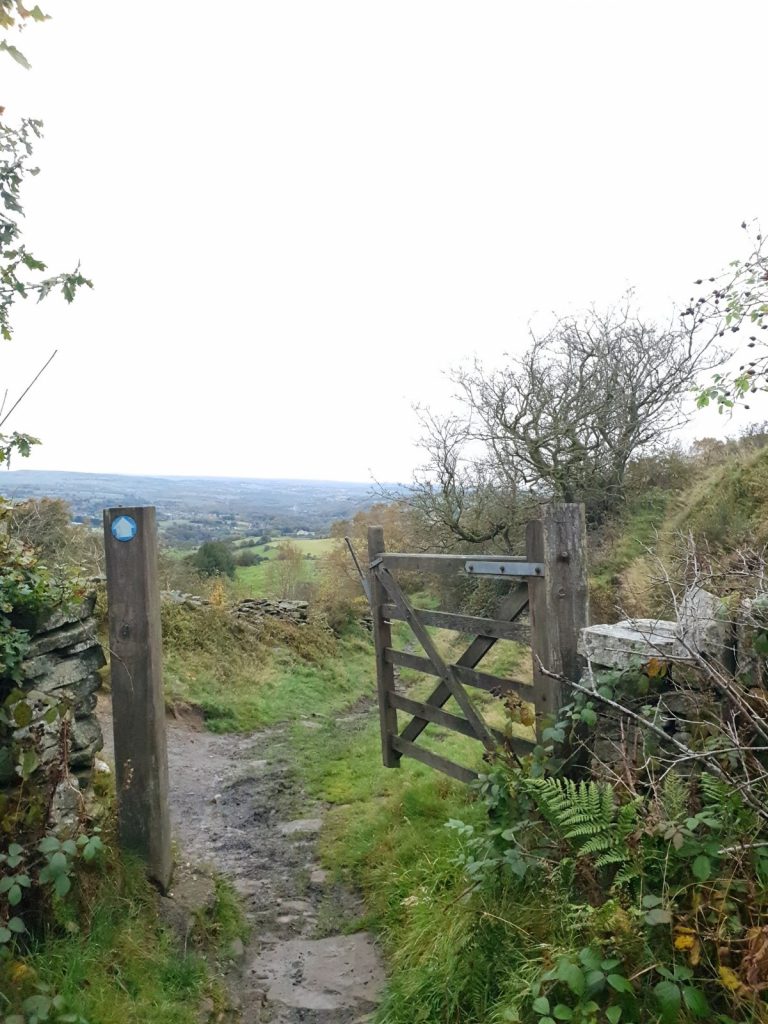 The route takes you along country lanes to begin with but then goes off road, and the road can be quite muddy so you may need wellies or walking boots.
You get incredible views over the valley from the sides of Cheese Gate Nab.
There is an old quarry you can have a wander around as well, but be sure to supervise young children!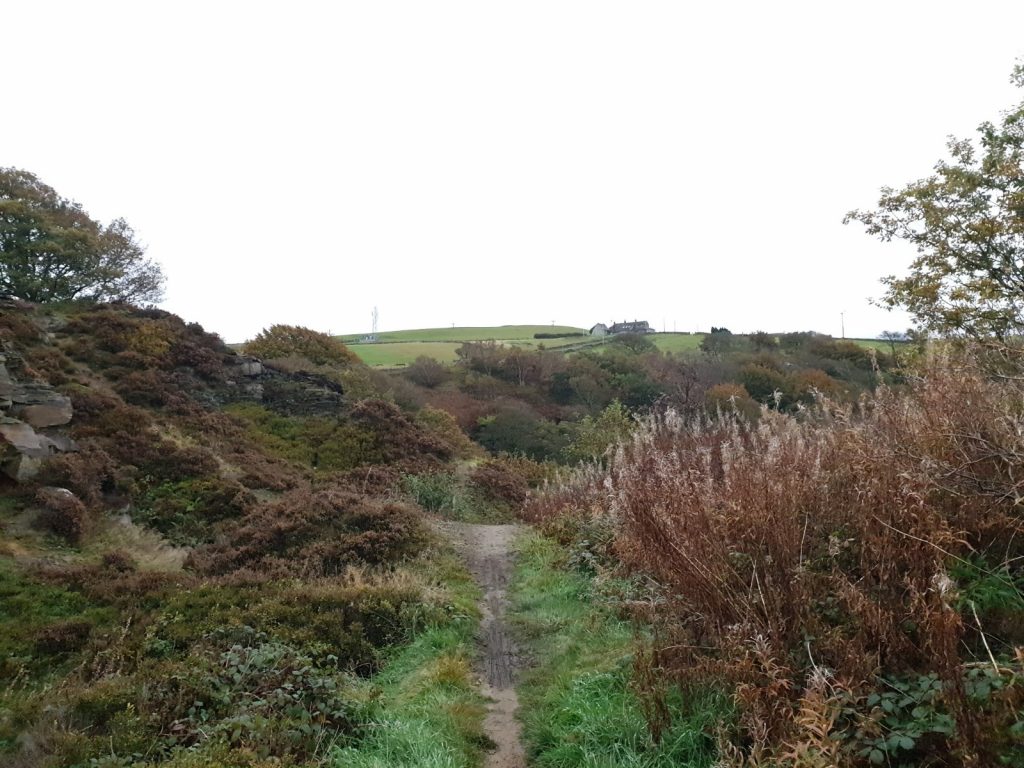 The rough tracks can be busy with quad bikers and motorcross riders, but you'll hear them coming long before you see them so you'll be able to dodge them.
Here's the route we took:
Before you go on this walk (if you don't already have it) download the Geocaching App on your phone. There is a lovely series of geocaches to find locally which kids will love!
Thanks for checking out this Cheese Gate Nab circular hike! There are lots more walks in Yorkshire and walks in Holmfirth on the blog, the majority of which are walks for kids as we have done them with our daughter Hols (she's 9).