Family Adventure Quotes
Who doesn't need a load of the best family adventure quotes for Instagram?
Here's a quick round up of the best family adventure quotes for you to get you motivated to get out there with your family (or to use, maybe on your Instagram posts or blog posts!). These are quotes that reflect the joy (or not so much!) of family adventuring and adventuring with kids. Family adventures are great, and are where memories are made. Whether you're into hiking with kids or adventuring as a family, these amazing family adventure quotes will be great for you and get you started on the way to ticking off that adventure bucket list. Read on for the best family wanderlust quotes.
The Best Family Adventure Quotes
"Blessed are the curious for they shall have adventures." -Lovelle Drachman
"The greatest legacy we can leave our children is happy memories." -Og Mandino
"Never get so busy making a living that you forget to make a life." -Dolly Parton
"Adventures are the best gifts you could ever give to kids." -unknown
"Actually, the best gift you could have given her was a lifetime of adventures."  -Lewis Carroll
"And at the end of the day, your feet should be dirty, your hair messy and your eyes sparkling." -Shanti
"Family adventures will always be the greatest thing you will ever accomplish in life." -unknown
"Having kids is a reason to travel, never a reason to stop." -unknown
"Two of the greatest gifts we can give our children are roots and wings." -Hodding Carter
"Traveling in the company of those we love is home in motion." -Leigh Hunt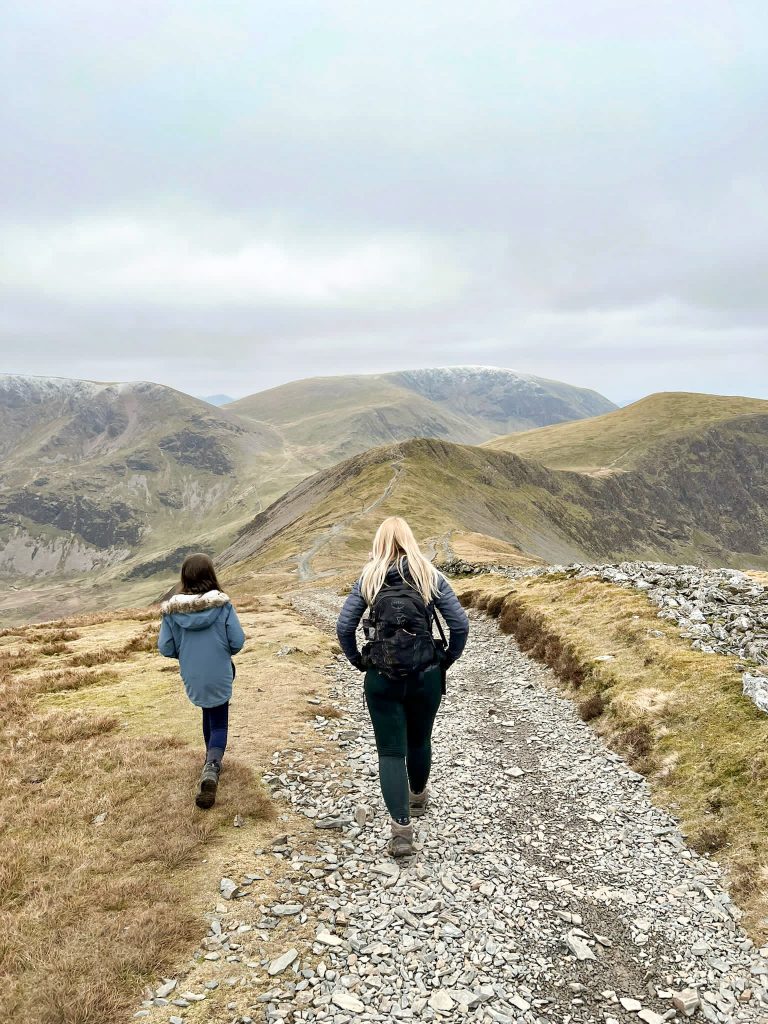 "Don't just tell your children about the world. Show them." -unknown
"Twenty years from now you will be more disappointed by the things that you didn't do than by the ones you did do. So throw off the bowlines. Sail away from the safe harbor. Catch the trade winds in your sails. Explore. Dream. Discover." -Mark Twain
"Kids won't remember their best day of television." -unknown
"We were together. I forgot the rest." -Walt Whitman
"And that's the wonderful thing about family travel. It provides you with experiences that will remain locked forever in the scar tissue of your mind." -Dave Berry
"Fill your life with adventures, not things. Have stories to tell, not stuff to show." -Aron
"We must take adventures in order to know where we truly belong." -unknown
"Jobs fill your pocket, but adventures fill your soul." -Jaime Lyn Beatty
"Hawaii is always better with family." -Jacob T.
"The best education you will ever get is traveling. Nothing teaches you more than exploring the world and accumulating experiences." -Mark Paterson
"I live to explore the world with the people I love the most." -unknown
"In family relationships, love is really spelled T.I.M.E." -Dieter F. Uchtdorf
"Then I realized adventures are the best way to learn." -unknown
"Don't count the days. Make the days count." -Muhammad Ali
"Go on that family adventure. Go exploring and having fun together. Everything will work out. And, it will all be worth it." -Sarah Shepherd
"A road trip is a way for the whole family to spend time together and annoy each other in interesting new places." -Tom Lichtenheld
"Happiness is planning a trip to somewhere new, with someone you love." -Marty Rubin
"In the end, kids won't remember that fancy toy you bought them, they will remember the time you spent with them." -Kevin Heath
"Traveling is like going to the library! The more you travel, the more you will feel as if reading books!" -Mehmet Murat Ildan
"If you want to go fast go alone. If you want to go far, go together." -African Proverb
"When you travel with children you are giving something that can never be taken away… experience, exposure and a way of life." -Pamela T. Chandler
"Life is too short to not go on that spontaneous road trip with your family." -Fred Connors
"Teaching kids to count is fine, but teaching them what counts is best." -Bob Talbert
"May your adventures bring you closer together, even as they take you far away from home." -Trenton Lee Stewart
"Don't worry about missing school by going on family adventures. These adventures give greater teaching than sitting in a classroom." -unknown
"Just because you have children doesn't mean you have to stop traveling. Going on adventures with your children is more exciting and fulfilling than going on your own." -Erica Green
"In fairy tales it's always the children who have the fine adventures." -Audrey Niffenegger
"The world is your playground." -unknown
"If you think adventure is dangerous, try routine; it is lethal." -Paulo Coelho
"You are my home and my adventure all at once." -unknown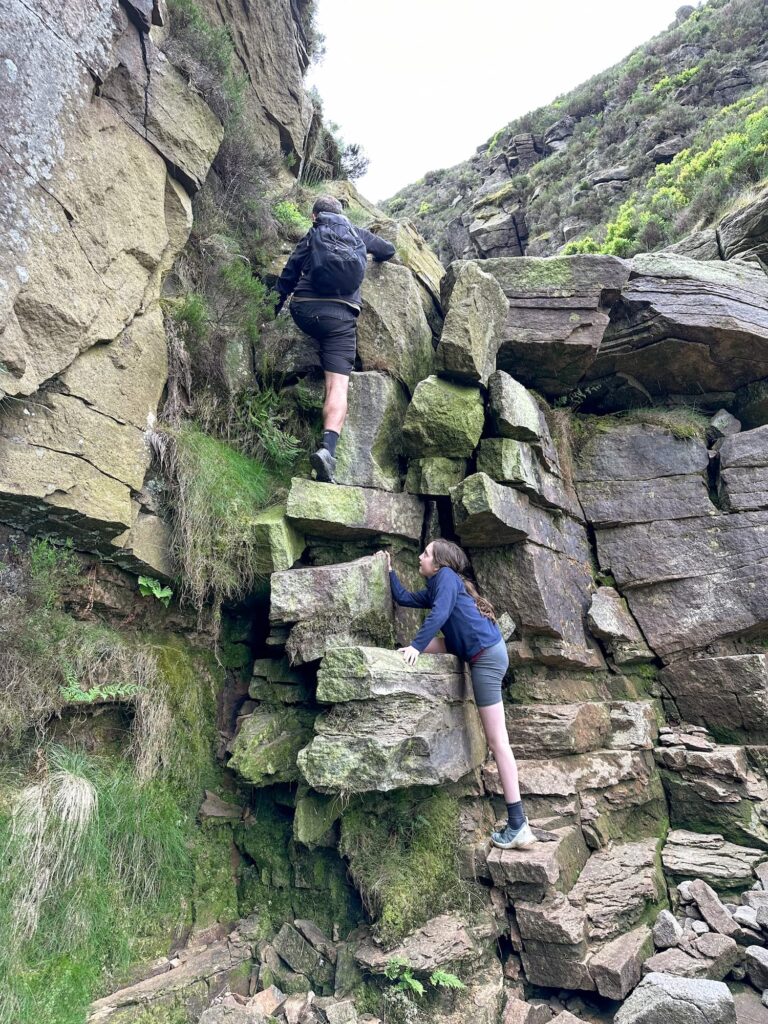 "To travel is to live. Life's a trip." -Richie Norton
"Let children and parents create memories by taking each other out often on dates and adventures." -Jennifer M.
"It doesn't matter how many countries you have visited and how many memories you have made if you don't have your family to share them with." -Cinthia Lopez
"Life is about the adventures you take and the memories you make. So travel often and live life with open eyes and an open heart." -Katie Grissom
"A family that travels together stays together." -unknown
"Every day, we make deposits in the memory banks of our children." -Charles R. Swindoll
"Live life with no excuses, travel with no regret." -Oscar Wilde
"The greatest tragedy of the family is the unlived lives of the parents." -Carl Jung
"No, we don't need more sleep. It's our souls that are tired, not our bodies. We need nature. We need magic. We need adventure. We need freedom. We need truth. We need stillness. We don't need more sleep, we need to wake up and live." -Brooke Hampton
"If you leave your family to travel, you will never have as good of a time as if you brought them with you." -Katie Olsen
"Your children won't realize how important these family adventures are when they are young, but they will treasure them forever as they go throughout life." -Pam Michaels
"Travel isn't always pretty. It isn't always comfortable. Sometimes it hurts, it even breaks your heart. But that's okay. The journey changes you; it should change you. It leaves marks on your memory, on your consciousness, on your heart, and on your body. You take something with you. Hopefully, you leave something good behind." -Anthony Bourdain
"Spending time with your family in new places will always be the best gift you will ever give your children. Those adventures will last a lifetime." -Debra Smith
"Children will not remember you for the vacation you provided, but for the way you made them feel during that vacation." -Allen Richardson
"Happiness is having a large, loving, caring, close-knit family in another city." -George Burns
"Memories made together last a lifetime." -unknown
"Travel the world with your children. Don't worry about life, going on adventures is what life is all about." -Sierra Smith
"If we experienced life through the eyes of a child, everything would be magical and extraordinary. Let our curiosity, adventure, and wonder of life never end." -Akiane Kramarik
"Educating the mind without educating the heart is no education at all" -Aristotle
"Life is made for good family and great adventures." -unknown
"The best memories I have are that of my father and I going off to do something together. Even though it was always simple adventures, those are the ones I remember the most." -Abigail Peterson
"Schedule in time for family adventures as often as you can. Those are more important than an extra shift to make money." -unknown
"Family adventures don't have to be extravagant and fancy. Kids love spending time with you more than the actual place you go." -Ben Williams
"Build traditions of family vacations and trips and outings. These memories will never be forgotten by your children." -Ezra Taft Benson
"Family adventures are the only things that matter in life to me." -Paul Christensen
"Deciding not to travel with kids because they won't remember, is like not reading them books because they won't remember the stories you read them." -unknown
"Adventures are the best ways to learn. And what better way to learn than with your family?" -George Johnson
"Always say yes to family travel!" -unknown
"Because in the end, you won't remember the time you spent working in the office or mowing your lawn. Climb that goddamn mountain." -Jack Kerouac
"Family adventures are always the best adventures out of all of them." -unknown
"Your kids will never complain if you take that family adventure." -Katie Hoff
"One of the greatest adventures you'll have will be within the walls of your home." -Jack T.
"Laying on the beach relaxing is not very relaxing when you are worrying about your family that you didn't bring with you." -unknown
"My ideal travel companions are my family." -Pharrell Williams
"You call it chaos. We call it a family vacation." -unknown
"Can you ever really have an adventure if you aren't with your family?" -unknown
"We have such a brief opportunity to pass on to our children our love for this Earth and to tell our stories. These are the moments when the world is made whole. In my children's memories, the adventures we've had together in nature will always exist." -Richard Louv
"Take vacations. Go as many places as you can. You can always make money. You can't always make memories." -unknown
"Vacation time is family time." -unknown
"Travel with your kids, go on adventures, even if it is hard and scary. While it may add stress and be overwhelming, it will always be worth it." -Harold Hendricks
"If we were meant to stay in one place, we'd have roots instead of feet." -Rachel Wolchin
"You should sit in nature for 20 minutes a day… unless you're busy. In which case it should be an hour" -unknown
I hope these family adventure quotes are useful. You might also like 15 Tips for Hiking with Kids or 10 Easy Peak District Walks With Kids (Under 10km).