The Cloud, Bosley
Looking for a short walk to The Cloud? This is a perfect Peak District walk for kids as it's relatively short at 2.2 miles, there's not much climbing and there is a fabulous woodland to explore on the way to the summit. Here's a quick walk we did to The Cloud.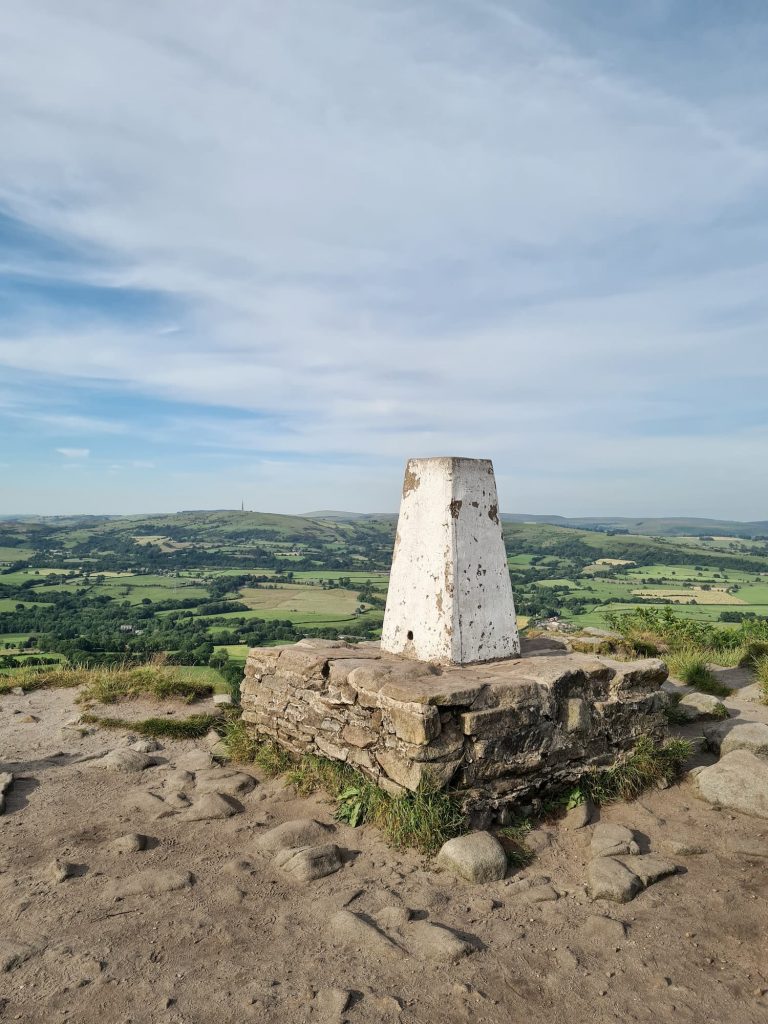 The Cloud (also known as Bosley Cloud) is a prominent hill in Congleton at 343m above sea level. It's a Marilyn with a prominence of 170m and is on the border of Cheshire and Staffordshire. It has a wooded side which opens out into a moorland top and the views from the summit are amazing!
We're getting to the end of our Peak District Ethels challenge now, so have decided to do the last few as short walks on an evening. We had originally planned to bag The Cloud with Croker Hill but as we live an hour and a half away, it wouldn't leave us much time to walk and get back at a decent time!
We set off from Timbersbrook Car Park and headed through the beautiful picnic area, full of wildflowers and wild rabbits, then followed Tunstall Road for a short distance to the entrance to the woods. There are steps leading up to a small track known as Gosberryhole Lane.
We took the footpath up through the woods, which soon clear and open out into lovely open moorland. It wasn't long before we spotted The Cloud trig point and the toposcope. Some summits don't have anything to mark them, but we were spoiled here!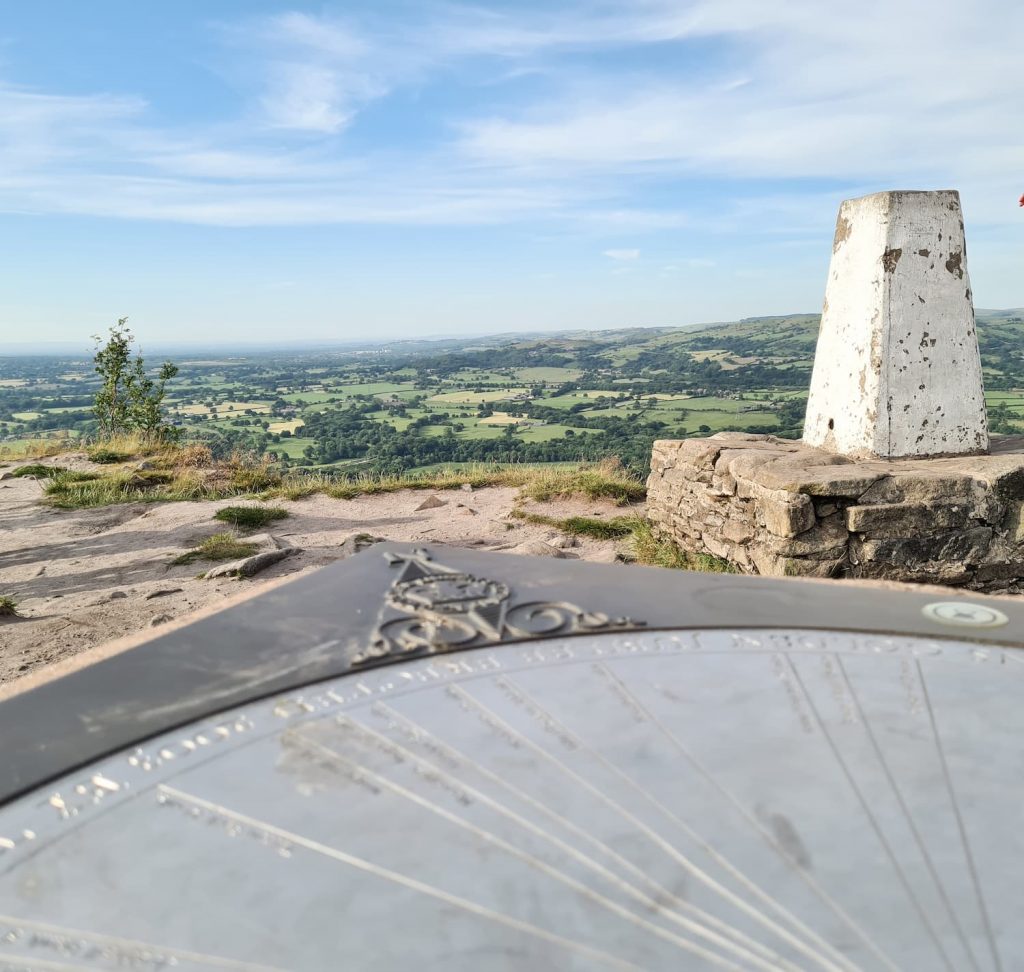 After a quick look at the view (Joel was worried the car would get locked in the car park if we stayed too long) we headed back down through the woods and back to the car.
This was a lovely walk to do on an early summers evening, and it was great to tick off another Peak District trig point and Peak District Ethel (because I really want to get the Ethels done now!).
The Cloud Walk:
Parking: We parked in the Timbersbrook Car Park on Weathercock Lane, Congleton CW12 3PP. In winter the gates are locked at 5pm and in summer it's 8pm. The car park is free. There is alternative road side parking on Tunstall Road.
Facilities: There is a picnic area in Timbersbrook Car Park but no loos.
Walk Time: 1-2 hours
Difficulty: ▲
Distance: 2.2 miles (4 km)
Trig Points Bagged: The Cloud (although it's not one of the 88 Peak District trig points!)
Peak District Peaks Bagged: The Cloud
Peak District Ethels Bagged: The Cloud
The Cloud, Bosley Walk Map: