Whitwell Moor Trig Point
This is a short walk up to Whitwell Moor trig point from Underbank Reservoir. At 4 miles, this is a perfect walk for a Sunday and you could stop off at The Olde Mustard Pot on Mortimer Road for some lunch.
Whitwell Moor is near Stocksbridge and the summit of the hill, where Whitwell Moor trig point is, is at 359m above sea level. Surrounded by beautiful moorland the trig has great views over the local area. I suspect this will be one of the least visited trig points in the Peak District trig point challenge!
Our walk starts in the car park near the Underbank Outdoor Activity Centre and heads out onto the road before turning off up a wooded public footpath. This was really muddy when we went! After the mud, the gate opens onto rolling green fields and we headed through the field towards Wind Knoll Bank. In the woods there we found a gritstone edge and a rope swing – happy days!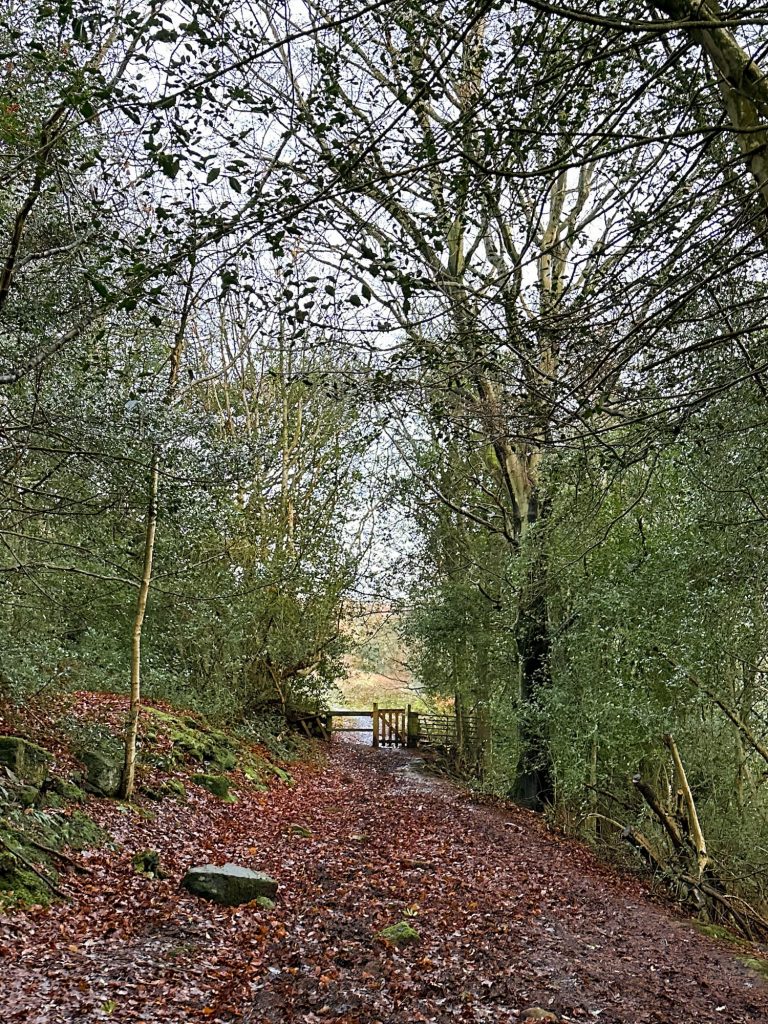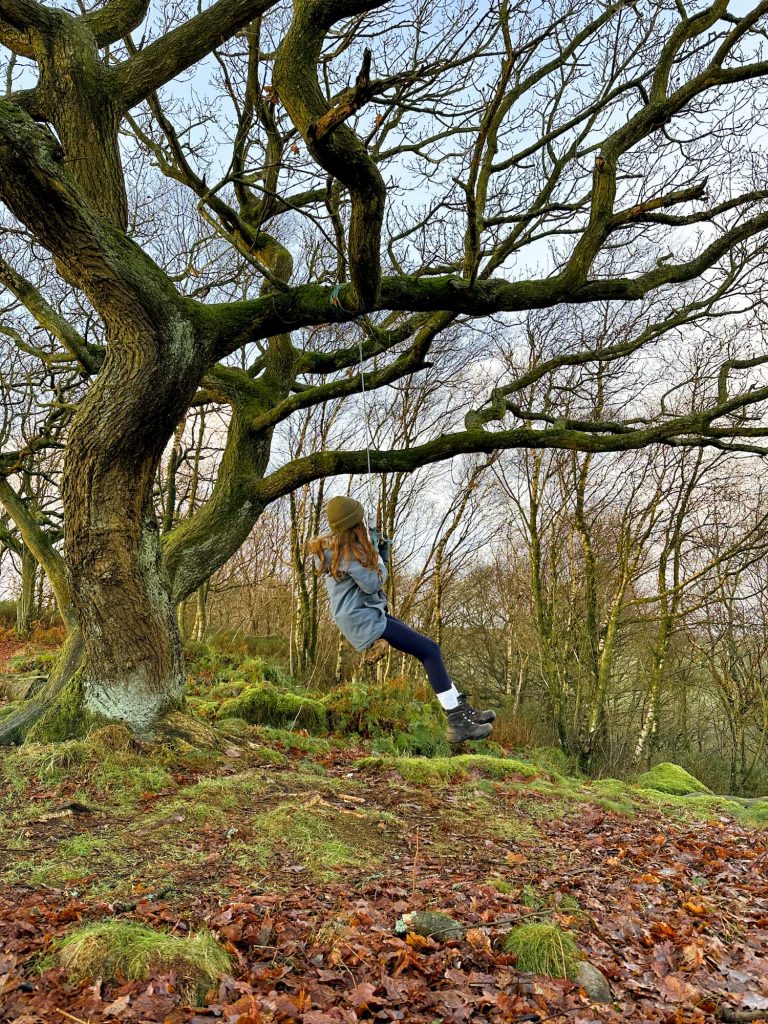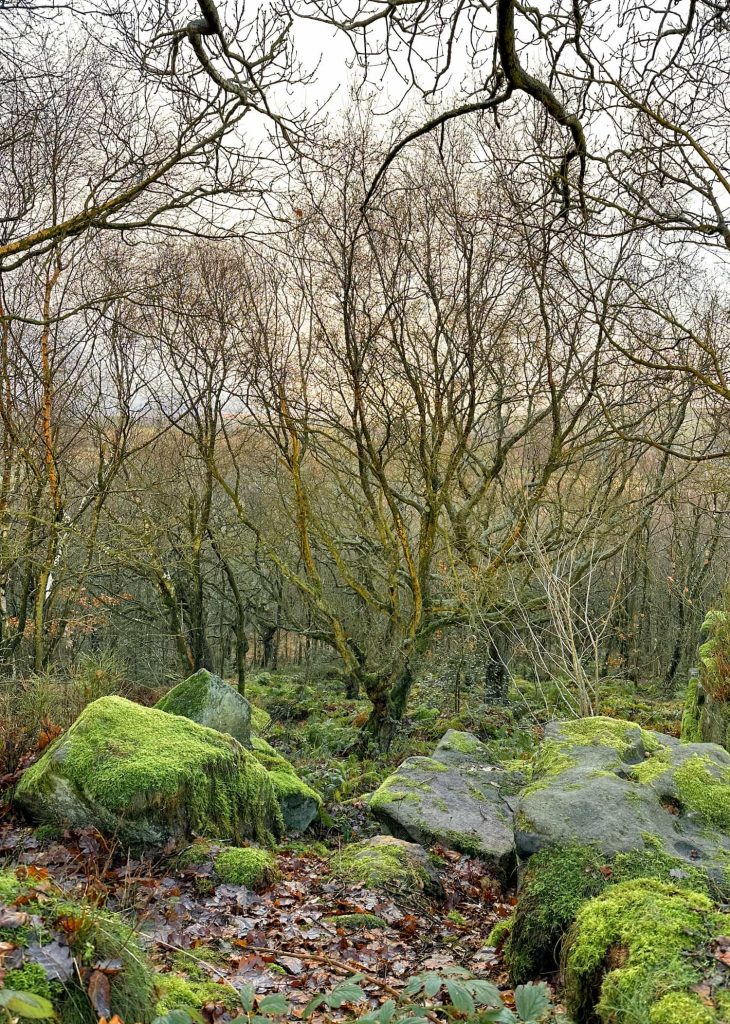 We carried on through the woods until the path joined a road, and then we crossed and headed into the woods. These woods would be beautiful in Autumn when the beech trees start to change colour! We wandered through the woods until they ended, and then we were on the moorland top with views down over Broomhead Moor.
The Whitwell Moor trig point is really easy to spot! We took a couple of photos and then set off towards Hunger Hill Farm.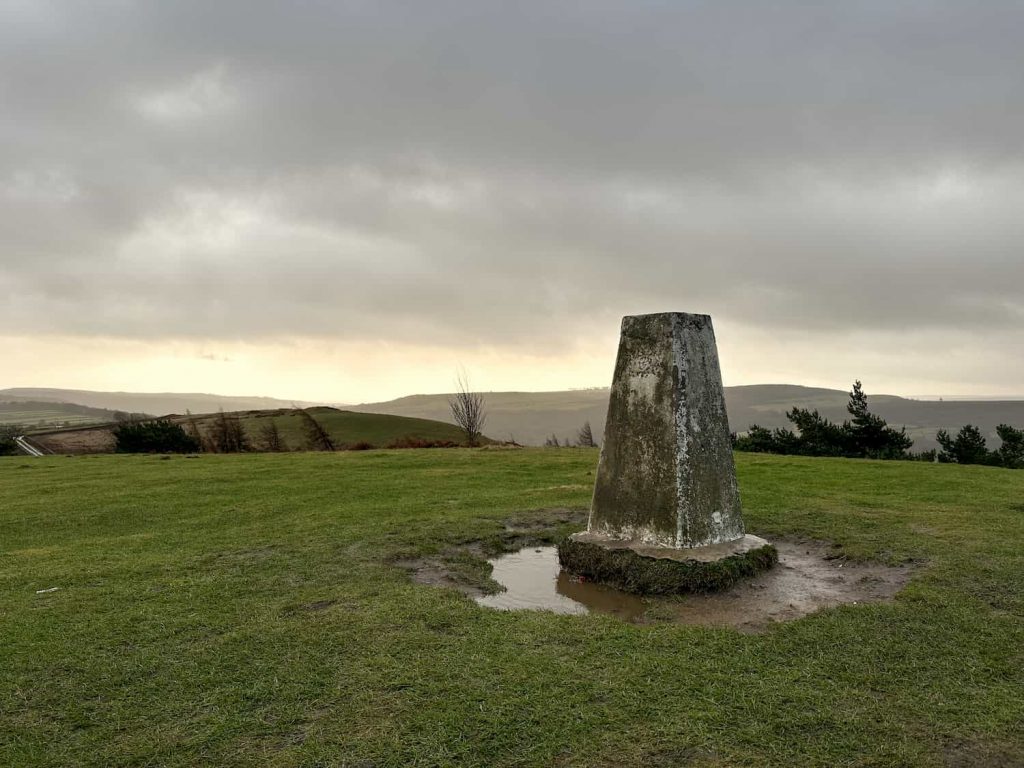 There is a footpath here which leads down the delightfully named Mucky Lane (and it definitely was!) before ending at the junction of Long Lane and New Hall Lane.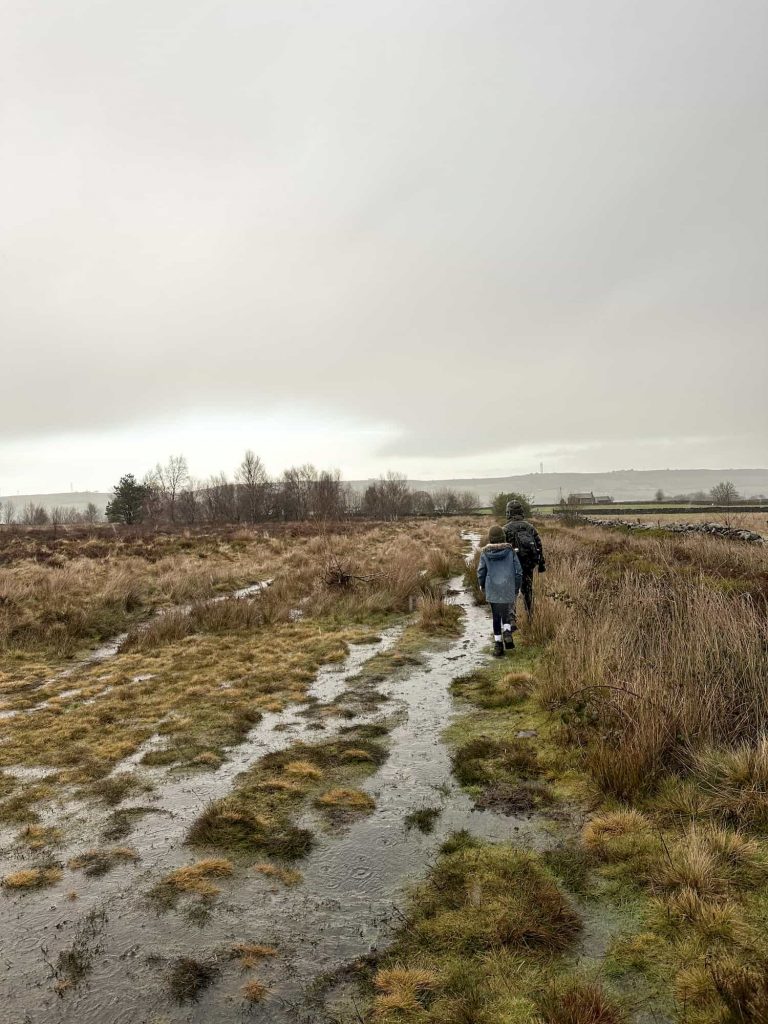 We followed New Hall Lane as it wound its way north-east and then at the road junction with the bench after Machin Farm we headed down Clay Pits Lane and then took a farm track through the woods just for a bit of variety. It ends up at the same place as New Hall Lane, and then we walked a bit further to reach the car park.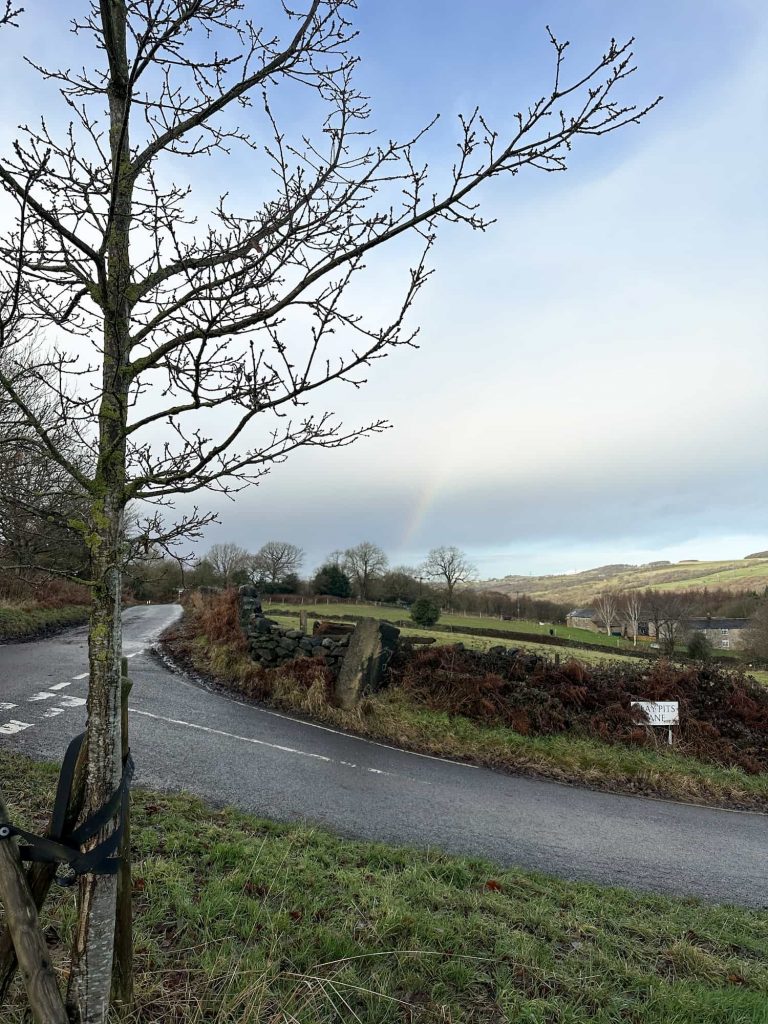 This was a lovely gentle New Years Day walk, and it's another Peak District trig point ticked off (although it's actually just outside the boundary of the Peak District, according to the OS Map).
Parking: Underbank Reservoir Car Park S36 4GH
Facilities: None
Walk Time: 1-2 hours depending on speed and fitness
Difficulty: ▲
Distance: 4 miles (6.43km)
Trig Points Bagged: Whitwell Moor
Peak District Peaks Bagged: None
Peak District Ethels Bagged: None
Whitwell Moor Trig Point Walk Map: 
You can click on the map to download the GPX file from Komoot.
You might also like this Underbank Reservoir Walk.