Underbank Reservoir Walk
This Underbank Reservoir walk is a 4.5km circular walk in Midhopestones, Penistone. Taking in the beautiful scenery around Underbank Reservoir, this walk is a gentle walk in the Peak District suitable for kids.
The walk around Underbank Reservoir in Midhopestones heads through beautiful woodland and past the reservoir which has lovely views. Starting from Mortimer Road, you pass The Potters Well, which used to be the main source of water for the residents of the village of Midhopestones.
Heading back through the gate into the reservoir woodland, the path winds through the woods, giving you occasional glimpses of the reservoir itself. The path is straightforward to follow around the reservoir.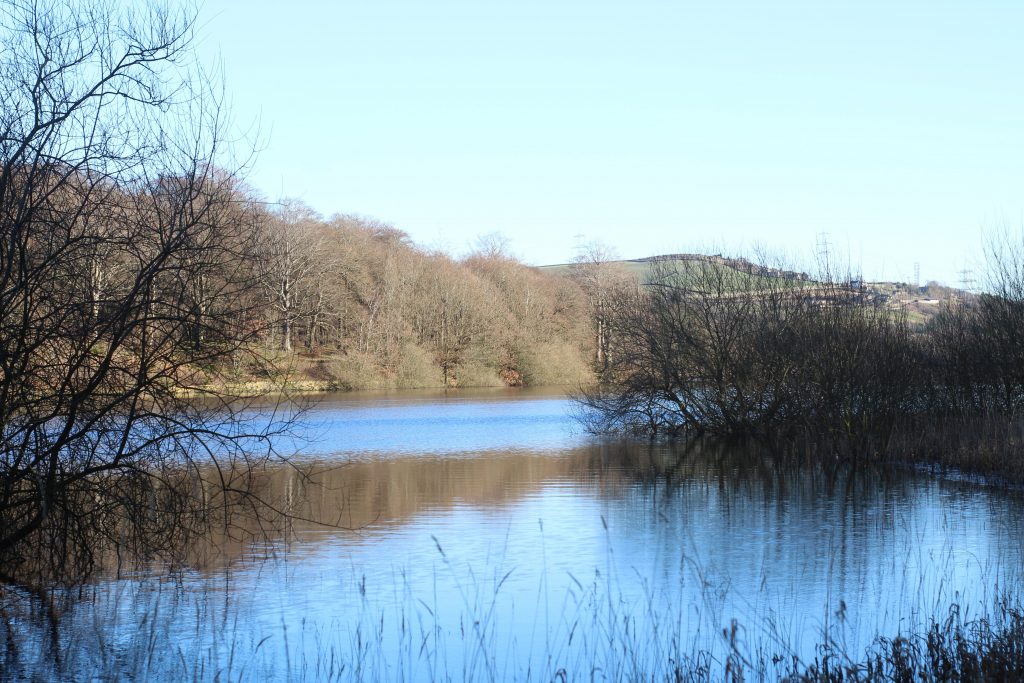 There are lots of places to explore in the woodlands, and a fabulous geocache circuit runs around the edge of the reservoir and on the other side of the A616 along the Barnsley Boundary Walk.
This walk uses mostly good paths around the reservoir, but can be muddy in places so be sure to wear wellies or walking boots to keep you feet dry.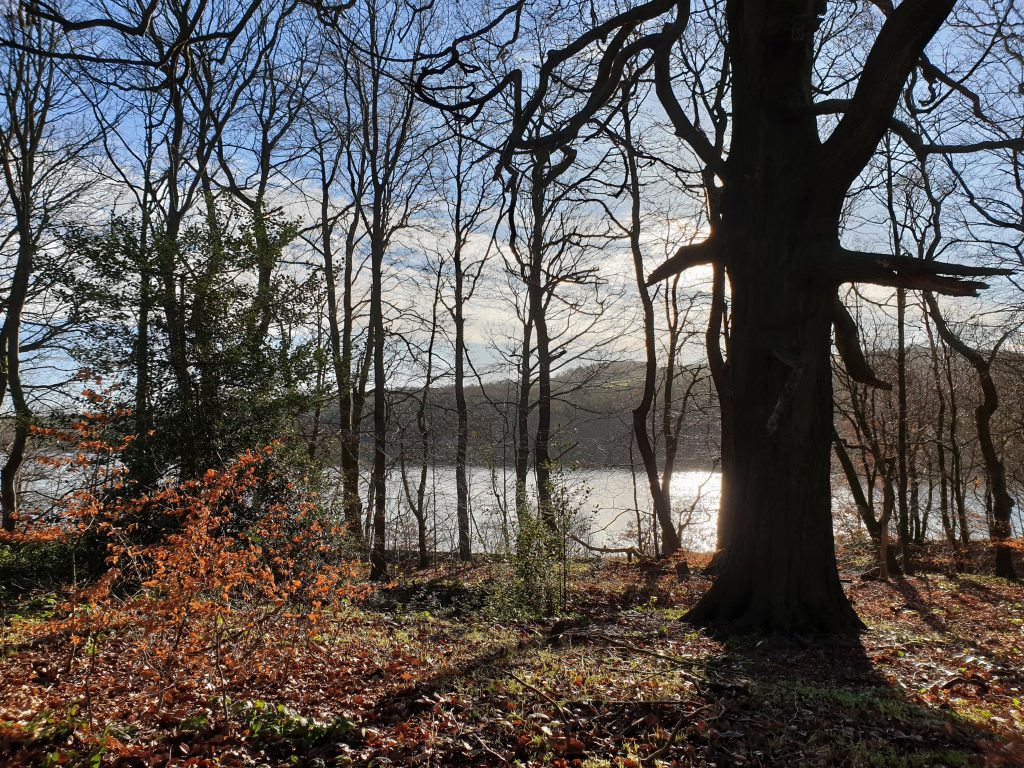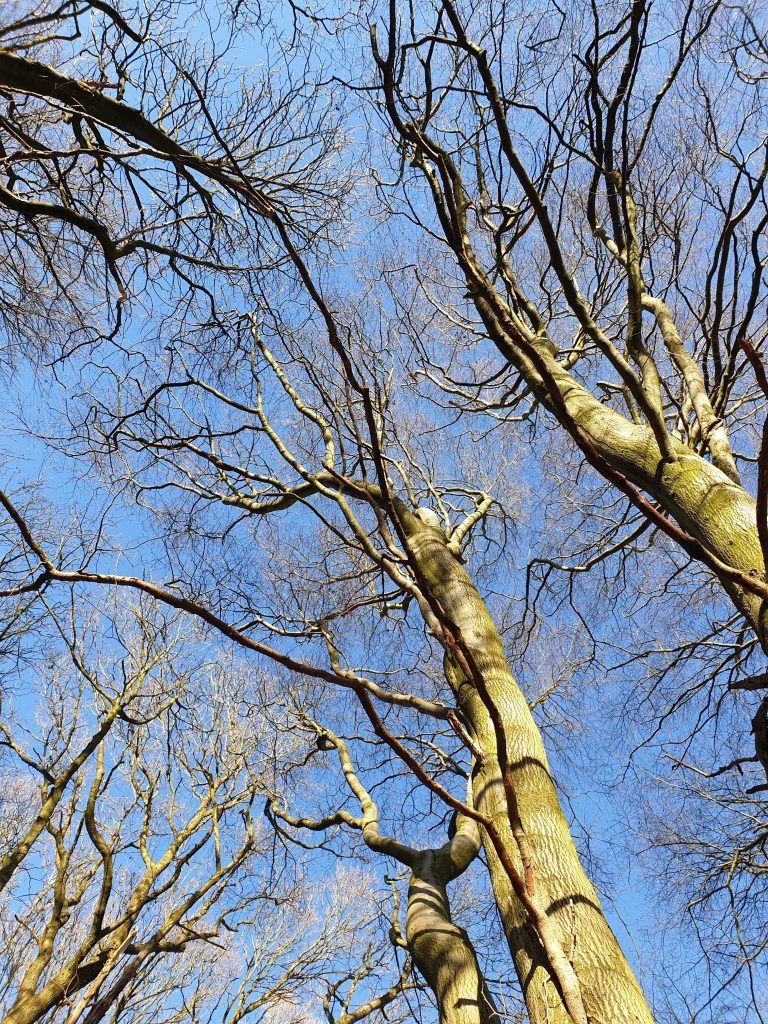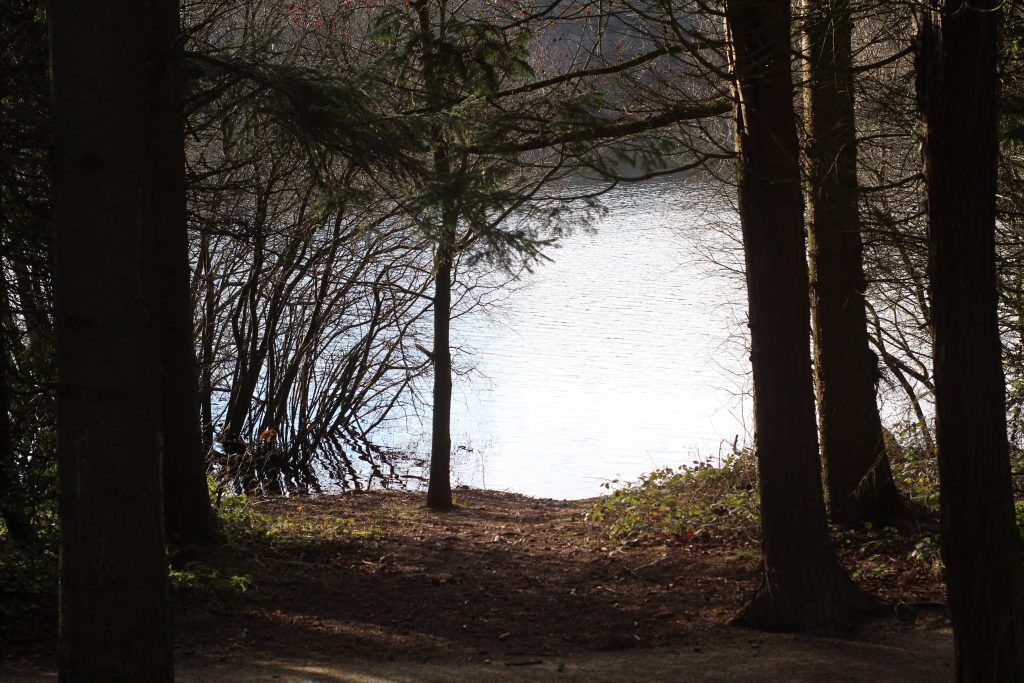 There is a pub at Ye Old Mustard Pot on Mortimer Road where you can have a pint and a pub lunch after your walk.
Here's the route for this Underbank Reservoir circular walk:
Parking: We parked on Mortimer Road.
Facilities: There are no facilities unless you go to Ye Olde Mustard Pot.
Terrain: Rough tracks which can be muddy in wet weather.
Walk Time: 1-2 hours
Difficulty: ▲
Distance: 2.75 miles (4.5km) approximately
Trig Points Bagged: None
Peak District Peaks Bagged: None
Peak District Ethels Bagged: None
Underbank Reservoir Walk Map (click to download the gpx file to your device):
There are a whole load more walks with kids in the Peak District on the blog, including some more gentle reservoir walks such as Torside Reservoir Circular Walk, Digley Reservoir Circular Walk, Ingbirchworth Reservoir Circular Walk, Brownhill and Ramsden Reservoir Circular Walk and Dovestone Circular Walk.