Curbar Edge Walk with Froggatt Edge and White Edge
This gentle Curbar Edge walk also takes in White Edge and Froggatt Edge, making it a lovely 3 Edges Walk exploring the beautiful Peak District gritstone edges. It's just under 10km (6 miles long) and doesn't have many steep climbs.
Starting in Curbar Gap car park, this walk heads out onto the moors towards White Edge trig point, then onto Froggatt Edge and back along Curbar Edge. These edges have amazing views down over the surrounding Peak District countryside and are perfect for a walk out with kids, and there are lots of really interesting things along the way including a Bronze Age stone circle, abandoned millstones, amazing views, two of the Companion Stones art installations and more!
We parked in Curbar Gap Car Park (where there is a friendly robin happy to take crumbs from you) and walked off to the north-east onto Big Moor, where the path climbs up slightly. At the signpost we turned left and followed the path along White Edge to the White Edge trig point. Last time we were here it was really hot and there were some girls with a single ring camping gas burner making beans. On a bone dry moor. Please don't do this!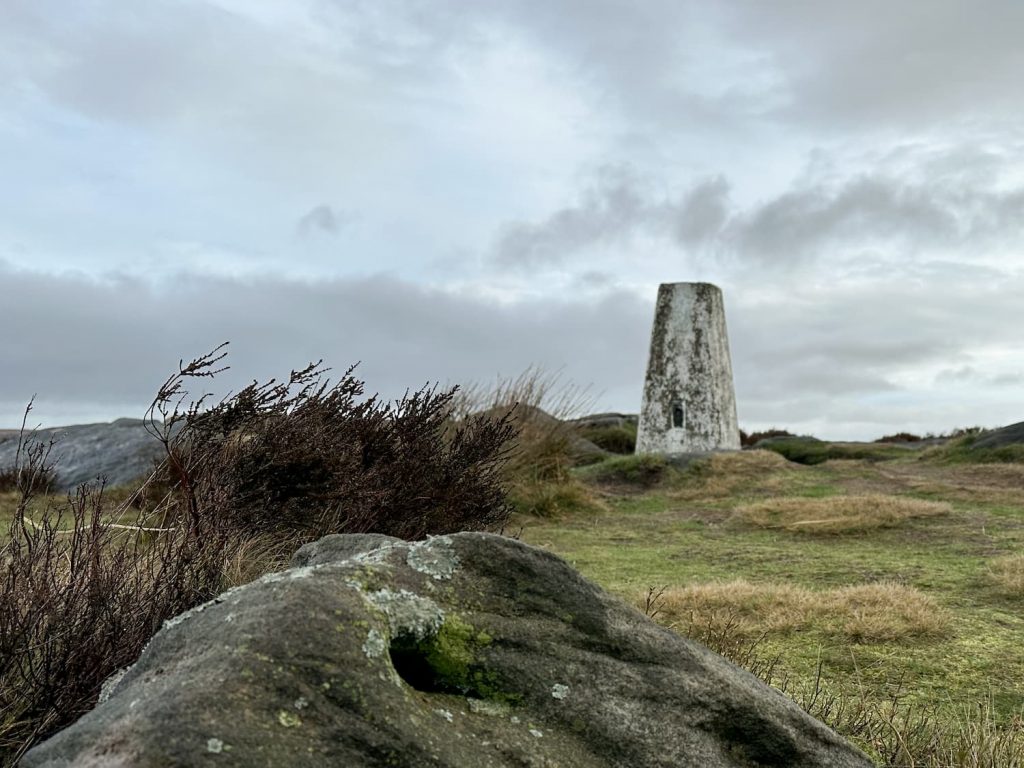 From the trig point we set off north-east to follow the path along the Edge, past another Companion Stone and the Hurkling Stone to the dry stone wall.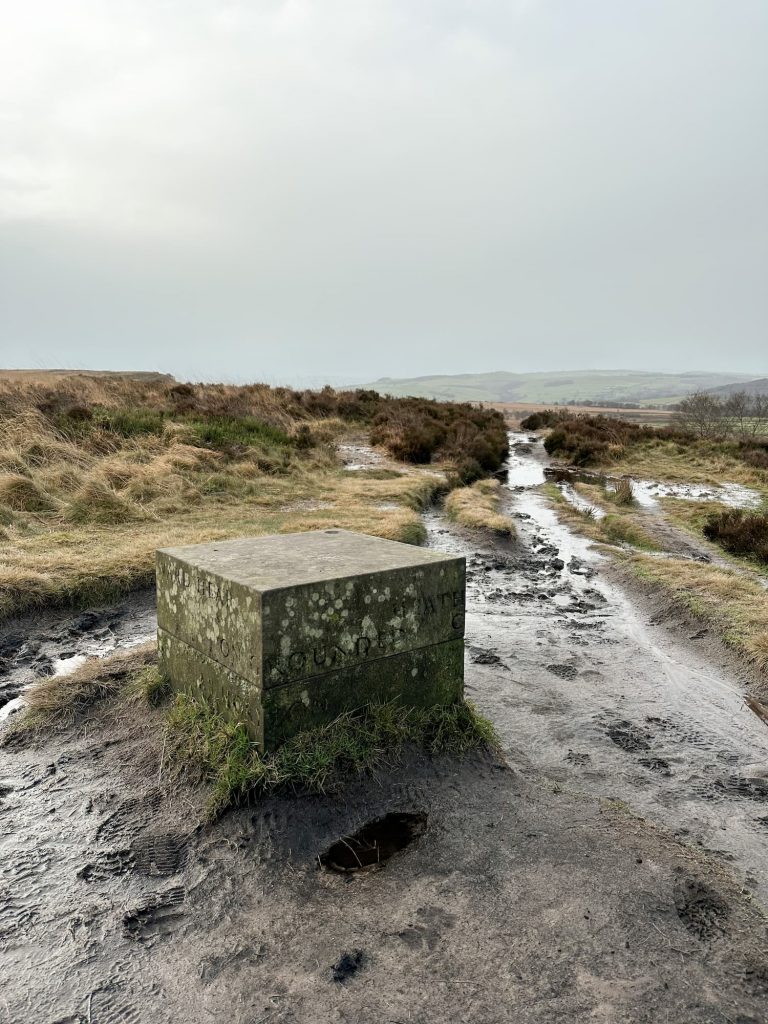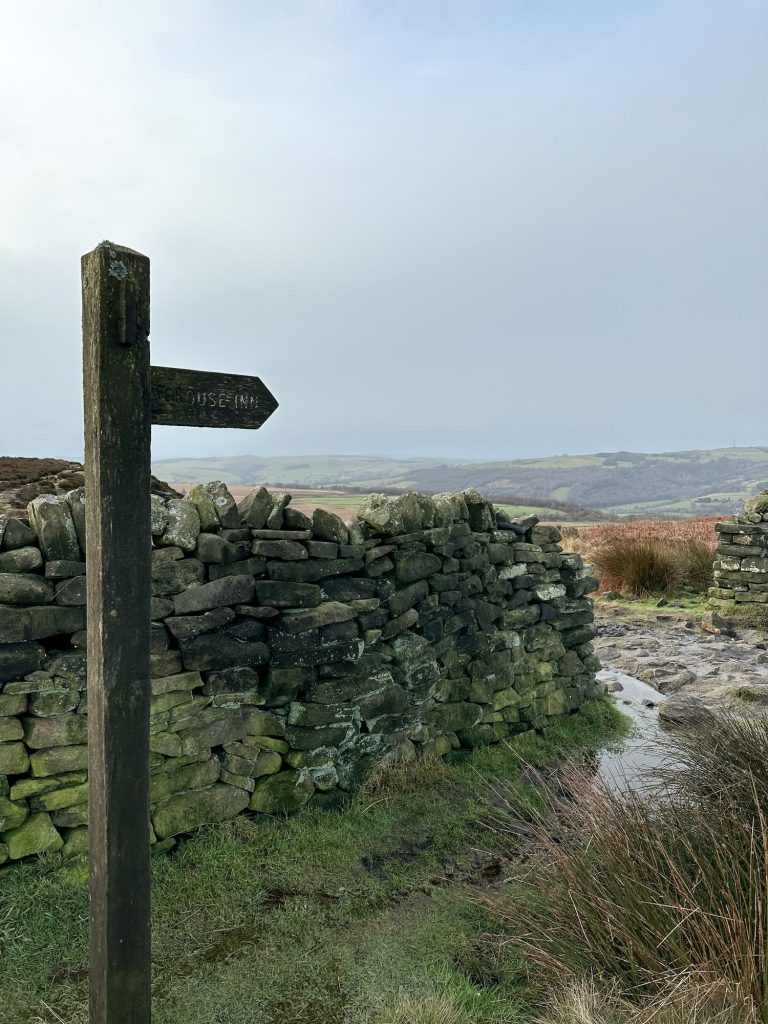 We turned left and followed the path down through the woodland, through a VERY boggy muddy field, and then out onto the road near The Grouse Inn. As tempting as their fire and food was, we didn't stop off, but picked up the footpath leading to Hay Wood.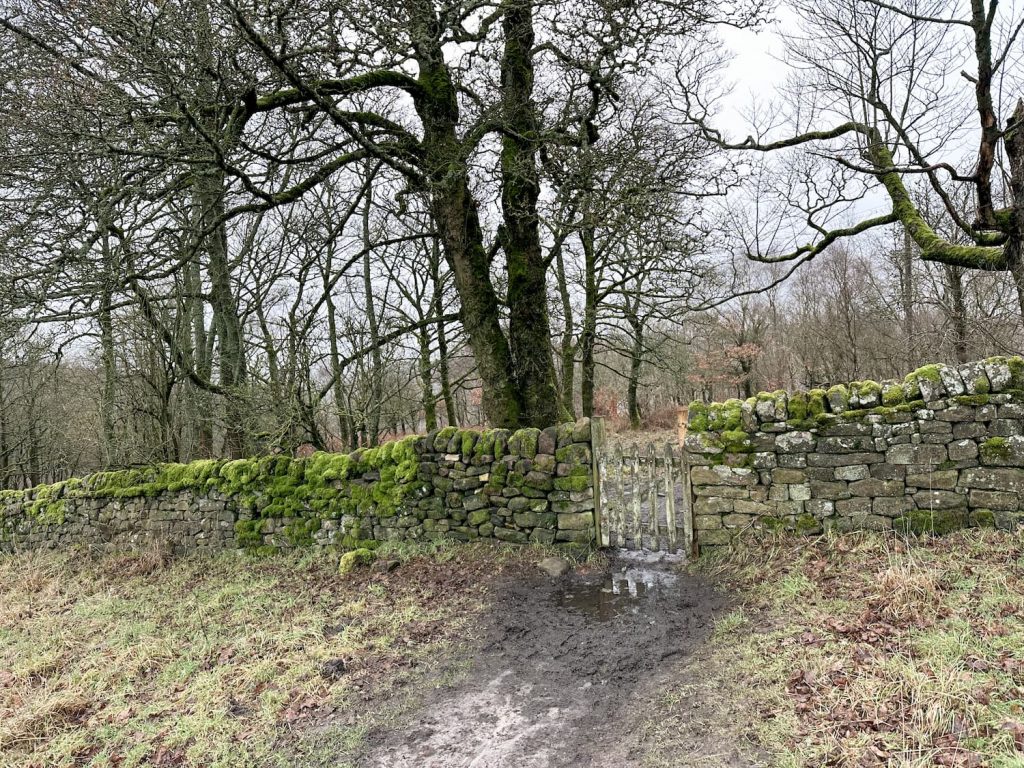 We walked through the wood and then crossed the road, heading up past the white gate onto Froggatt Edge. We followed the path along Froggatt Edge, past the Froggatt Edge stone circle and some amazing gritstone tors.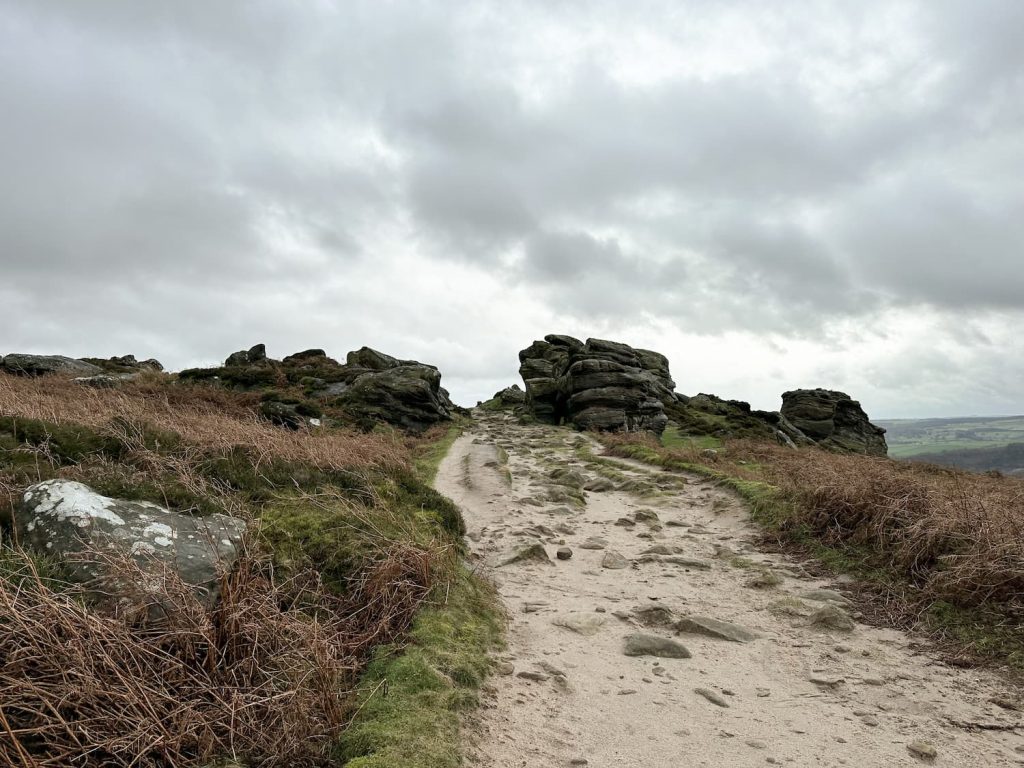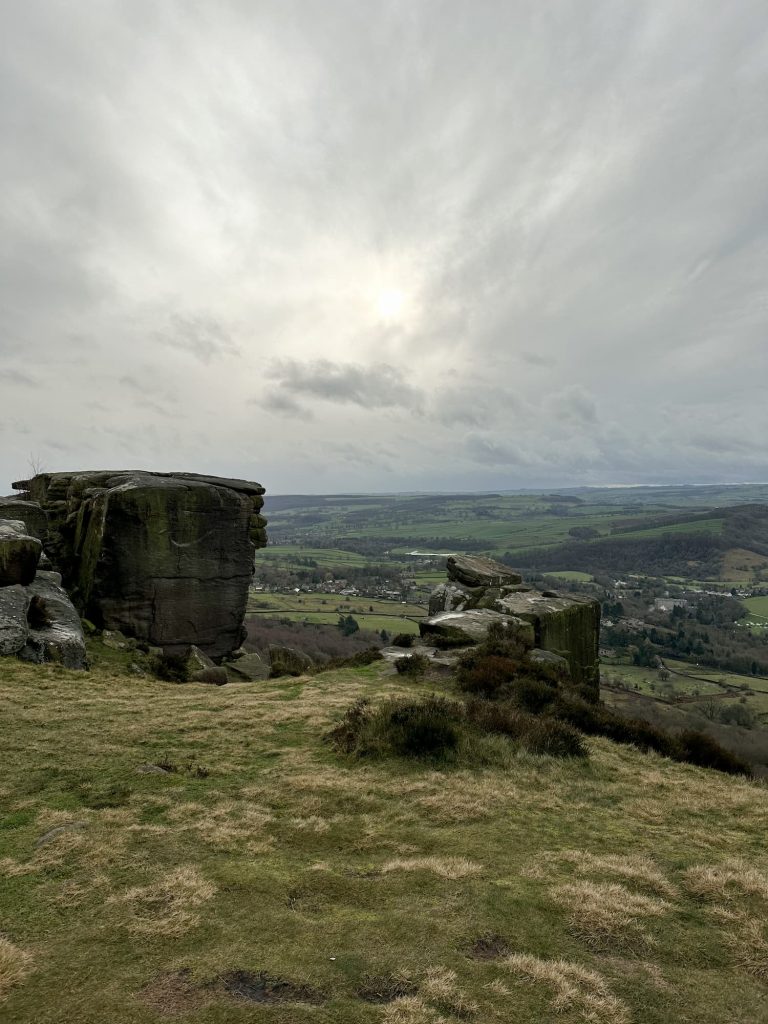 The path then leads up through some more rocks before merging into Curbar Edge, which has amazing views over towards Baslow Edge and down over Grindleford and Stoney Middleton.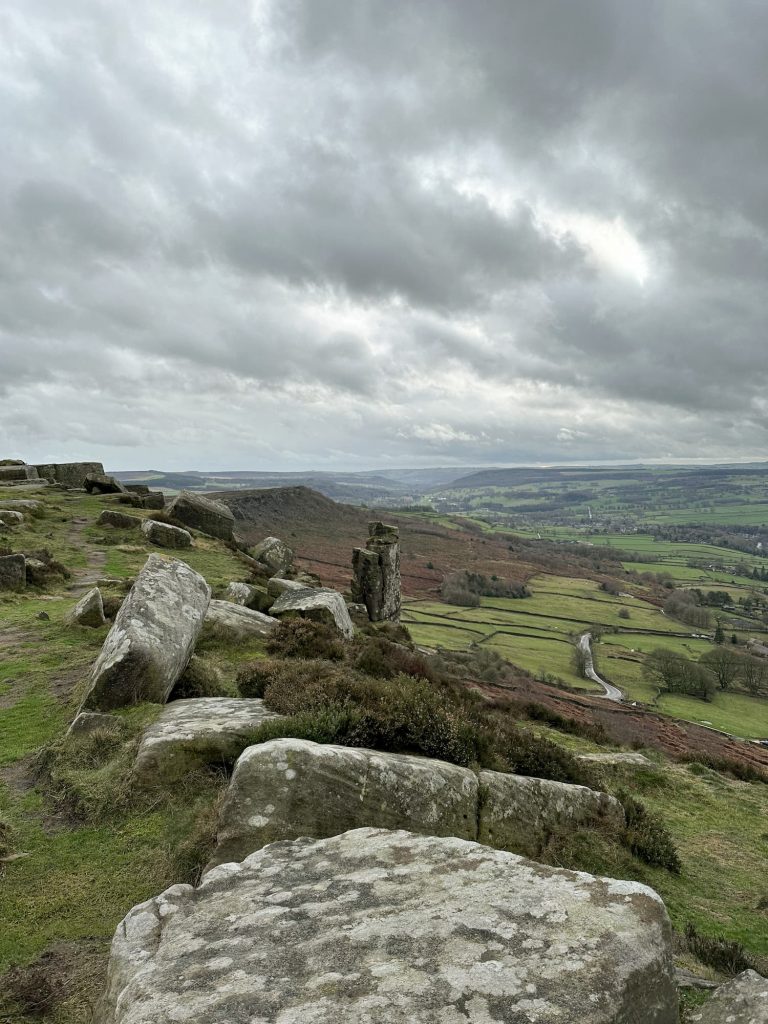 We wandered along Curbar Edge until we reached the car park, where we bought a cake and hot chocolate from Jollys in the car park after I fell in a culvert taking the above photo. That'll teach me to look where I'm standing!
This walk was very muddy in places, so make sure you have appropriate footwear!
For more walks from Curbar Gap car park, why not try:
Curbar Edge Parking: Curbar Gap Car Park, Clodhall Lane, Hope Valley S32 3YR (£5 all day)
Facilities: None – there is sometimes a coffee van parked there
Walk Time: 2-3 hours
Difficulty: ▲▲
Distance: 5.8 miles (9.5km)
Trig Points Bagged: White Edge
Peak District Peaks Bagged: None
Peak District Ethels Bagged: None
Curbar Edge Walk Map: 
You can click on the map to download the GPX file from Komoot.