Crowden to White Low and Hey Edge
This route from Crowden to White Low and Hey Edge takes you over beautiful moorland. It's just under 9km and takes in Hey Edge trig point and Crowden Quarry as well as a Peak District Ethel.
This is a challenging walk over the moors from Crowden to White Low and Hey Edge trig point. If you attempt this walk please make sure you have the correct footwear and equipment, and are able to navigate. The moors are wet, boggy and pretty featureless in places and it is easy to get lost. Don't go in flip flops or trainers!
This blog may contain affiliate links through which, at no additional cost to you, I may earn a small commission. I only recommend products I would use myself and all opinions expressed here are my own. Read full privacy policy here.
This walk starts out from the car park next to Crowden campsite. There are some public toilets here and the campsite has a little shop so you can stock up on snacks. It's cash only though.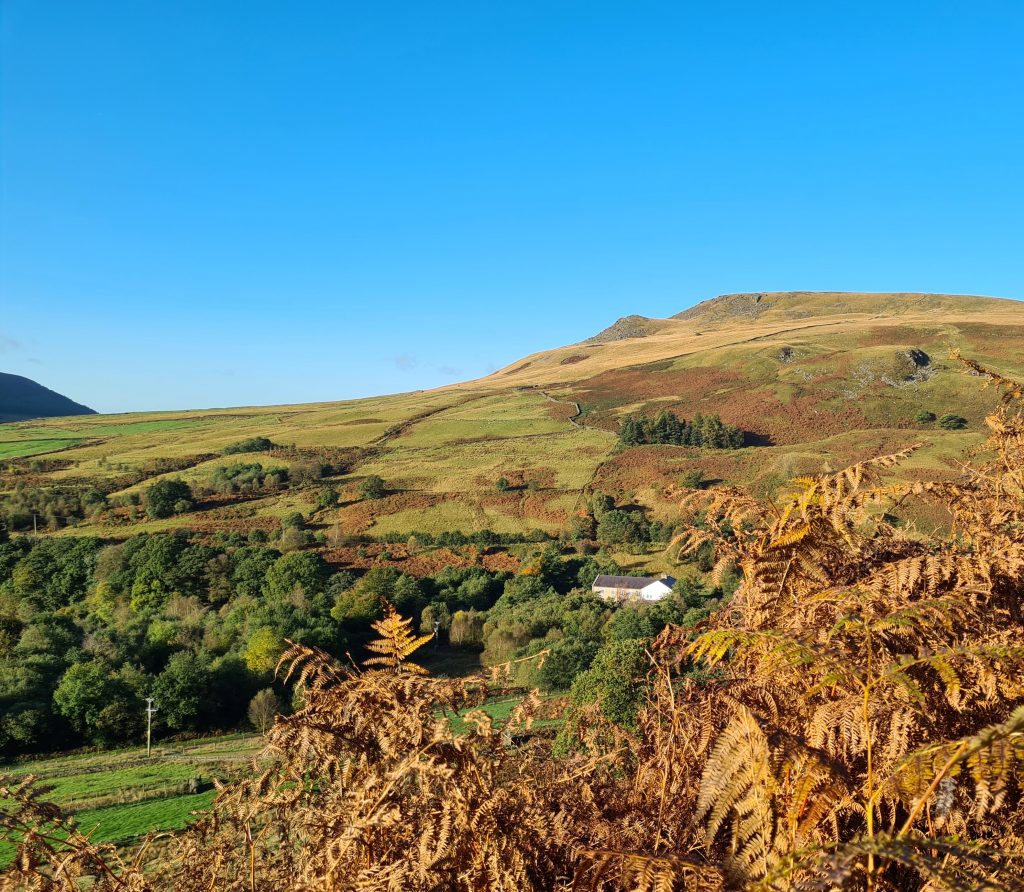 We headed out up the hillside and over a stile to the base of Crowden quarry. The spectacular spoil heaps from the disused quarry look like castle battlements from a distance, giving the quarry the nickname Crowden Castle.
Following the foot of the quarry round to the left, the walk takes you over the moorland at Hey Moss and climbs gently up.
There is a steeper climb up onto the plateau of Westend Moss, which is a featureless part of the moor but gives beautiful views back down over the Crowden valley. You can see across to Holme Moss on a clear day too.
Westend Moss was very wet when we tackled this walk and I grateful to have my waterproof walking boots on. We had to dodge a lot of boggy puddles and it was quite slow progress in places. The summit of Westend Moss is marked by a small stake in the ground.
We then carried on along the Pennine Way to White Low, which is a Peak District peak of 530m above sea level. There is absolutely nothing to mark the summit however, so we used the OS Map app to find it.
A quick snack and we were on our way! The next part of our walk took us back to Westend Moss and down the hill. The path forks off to the left on Hey Moss and heads off to Hey Edge trig point. Again, the moorland was very wet and boggy and there is a big detour on the map where we had to walk around some moorland ponds which had appeared.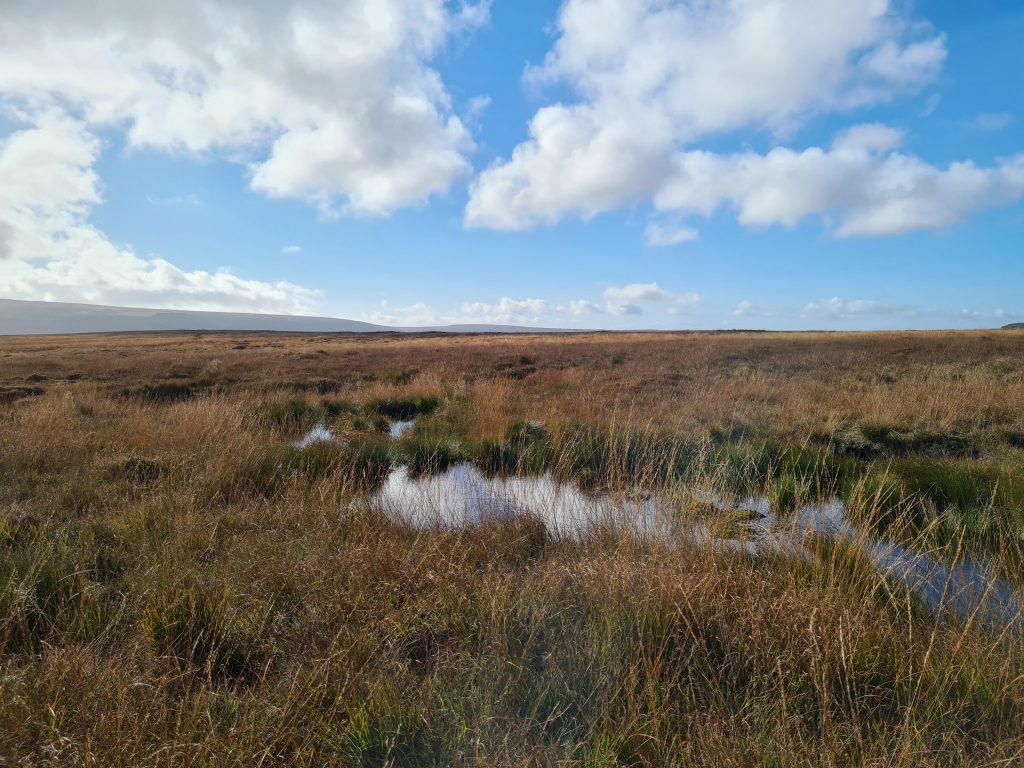 The trig point itself is on an island surrounded by water, but for those who like to have a photo with or on the trig someone has placed some stepping stones across the water!
Trig point photos taken, we set off back to the car via Crowden Quarry. This abandoned quarry is an amazing place to explore with spoil heaps, rocks to climb and the remains of a building (presumably some offices or something for the quarry workers). It also gives you fabulous views across the valley to Laddow Rocks and down the valley to Torside Reservoir. It's a really beautiful part of the world and perfect for an Autumnal walk on a sunny day.
This walk took just under 3 hours and is 5.5 miles long.
This walk has ticked off another trig point on our Peak District Trig Point List and Peak District Peak Bagging Challenge list too.
Parking: Crowden Car Park (near Crowden Campsite)
Facilities: There are public toilets and a camp site shop at the Camp Site. Be aware that the camp site shop is cash only.
Difficulty: ▲▲▲
Terrain: Moorland
Peak District Trig Points bagged: Hey Edge
Peak District Peaks bagged: White Low
Peak District Ethels bagged: White Low
Route Map:
For more walks from Crowden camp site, check out Crowden to Featherbed Moss Trig Point or Crowden Circular Walk via Crowden Quarry. Will you try this Crowden to White Low and Hey Edge Trig Point hike? Let me know if you do!