Pendle Sculpture Trail
During our camping stay at Rimington I searched for things to do near Pendle and Pendle Hill Sculpture Trail came up. Having had a quick look online I could see this would be a perfect family activity for us. Mr R and I both love hiking and Hols loves all things mystical and magical. Seeing as the Pendle Sculpture Trail is based on all things witchy and magical, we had to go and have a walk round. If you are looking for family days out with kids in Lancashire, this is for you!
The Pendle Sculpture Trail is in Aitken Wood, just outside the beautiful village of Barley. There are a couple of lovely pubs here and we had lunch at The Pendle Inn this time. After a hearty lunch we set off towards the Trail.
The road to the trail runs alongside Lower Black Moss Reservoir and Upper Black Moss Reservoir and is an easy tarmac road. You get great views of Pendle Hill from this road, and if you fancy climbing Pendle Hill check out this Pendle Hill circular walk. The trail is accessed through a gateway into the woods and is signposted.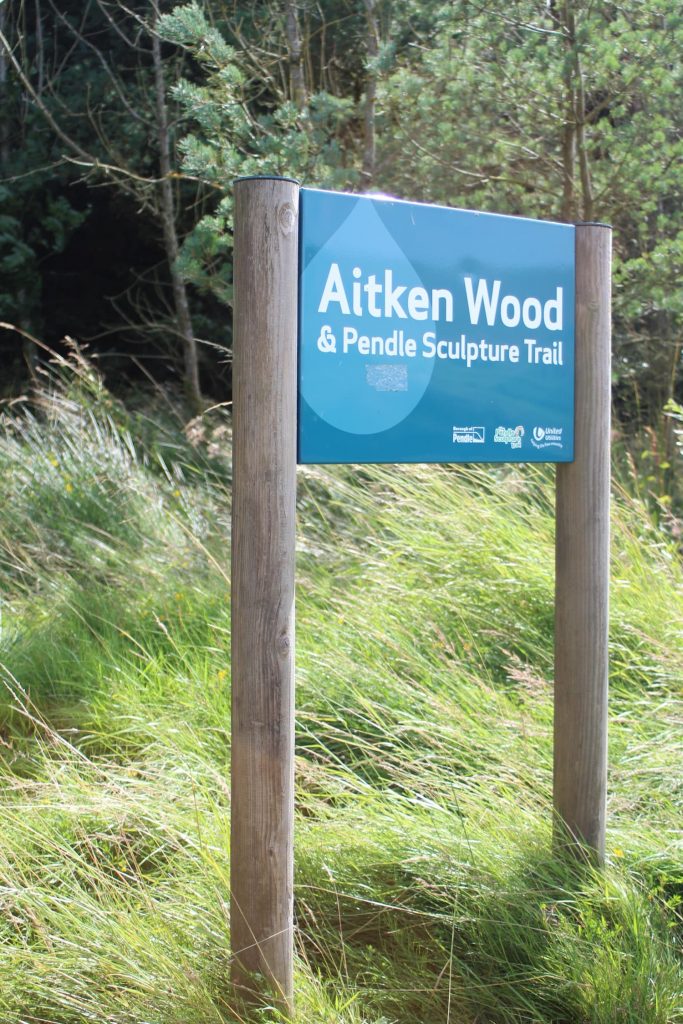 There is a steep climb to access the main part of the trail, and the path becomes more of a gravel surface. The footpaths throughout the trail are pretty well marked out.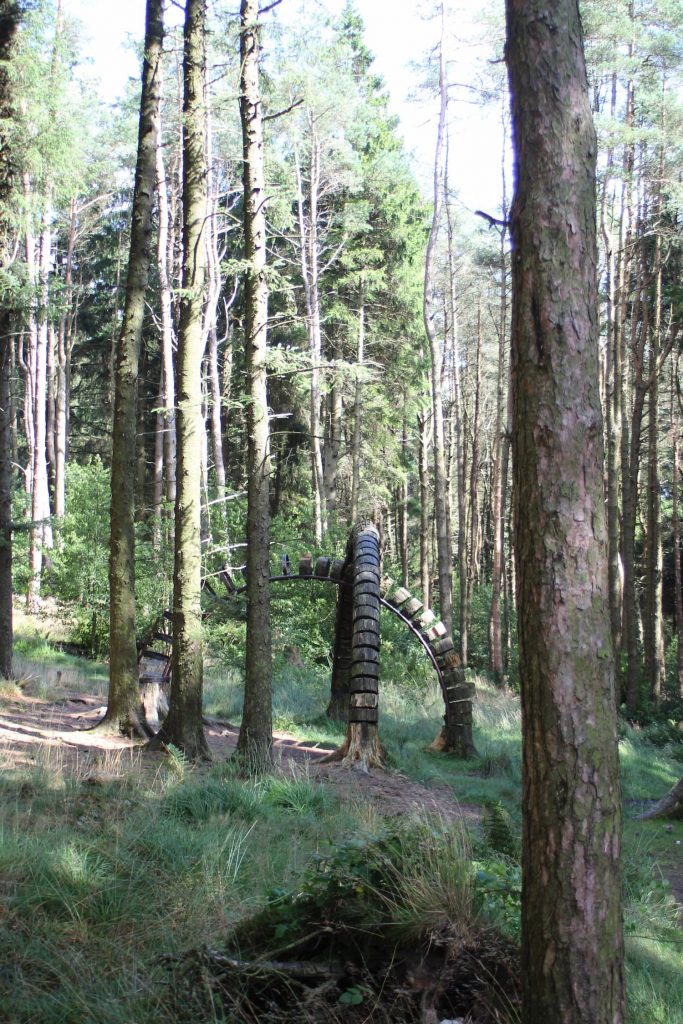 Some of the sculptures have a little story or poem attached to them, which Hols loved. There are ten ceramic plaques to find with a letter on each one. When you have found them all, they spell out a word!
Her favourite sculpture was this magical unicorn. How incredible is that?! It's so realistic!
The ground is very boggy and muddy in front of a lot of the statues, so bear this in mind if you are planning to take a trip to the Pendle Sculpture Trail.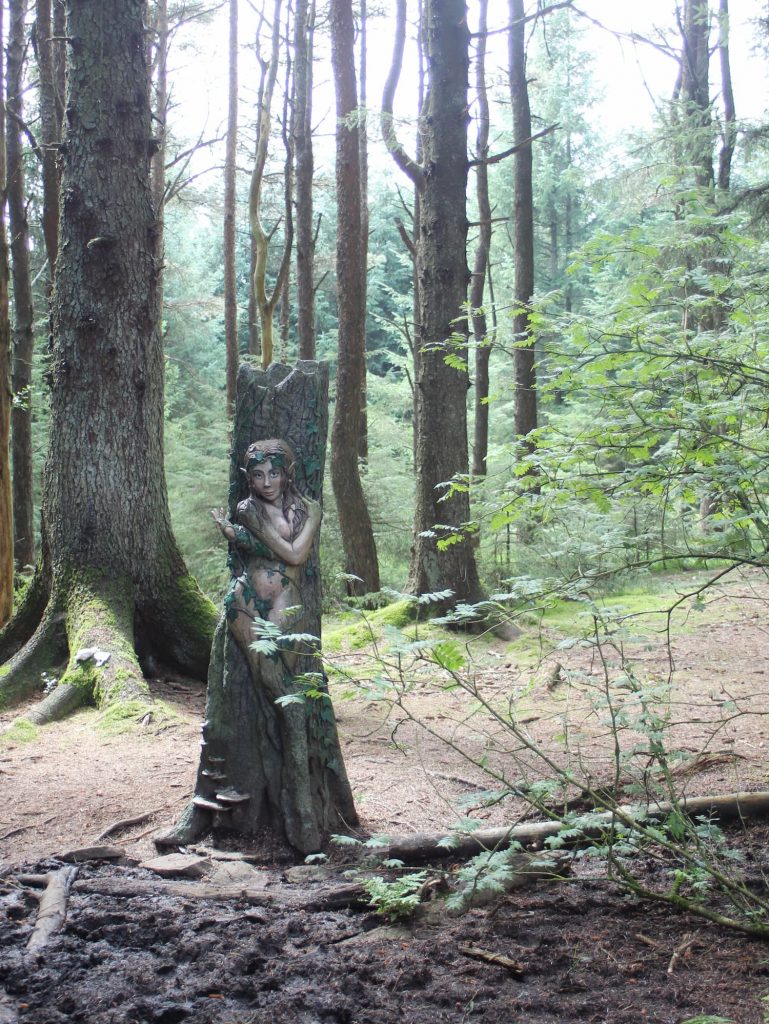 It took us about an hour and a half to get round the trail – maybe longer as we were looking for geocaches on the way as well. It was a lovely day trip and if you have little ones who don't mind a walk up a steep hill.
How long is the Pendle Sculpture Trail?
The walk is approximately 3 miles or 5km long and is relatively flat apart from the steep climb to the start of the trail. It took us about an hour and a half to walk round it as we were looking for geocaches along the way.
Is the Pendle Sculpture Trail pram friendly?
The paths are gravelled up to the woods and then are woodland paths which are quite muddy. There are no stiles so it is feasible to get a pram round the trail although it would be hard work, especially if the ground is wet.
Will you visit the Pendle Sculpture Trail? Let me know below!