Pendle Hill Walk with Kids
I've wanted to do the Pendle Hill walk ever since we camped in (relatively) nearby Rimington. Pendle Hill has become a bit of an obsession of mine as it's really enigmatic. It stands alone and can be seen for miles around, towering over the little villages that are dotted around it's base, but disappears totally in the mist! At 395m above sea level it's classed as a Marilyn and it's parent peak is actually Kinder Scout, despite it's proximity to the Three Peaks. This Pendle Hill walk route avoids the crowds on the way up.
Famous for the 1612 Pendle Witch Trials, this area has long been connected with the magical world of witches and all things mysterious. The Pendle Witch Trials were the true story of 12 women executed for witchcraft. Despite this grisly history, I couldn't wait to tackle the Pendle Hill walk!
We parked in the car park at Barley. Here there are some public toilets and a cafe. The car park only cost £3 for the day, which is more than fair. On street parking in Barley is really hard to come by.
Our Pendle Hill walk was really quiet with hardly any other walkers until we reached the top, so if you want a quieter route up Pendle Hill, read on.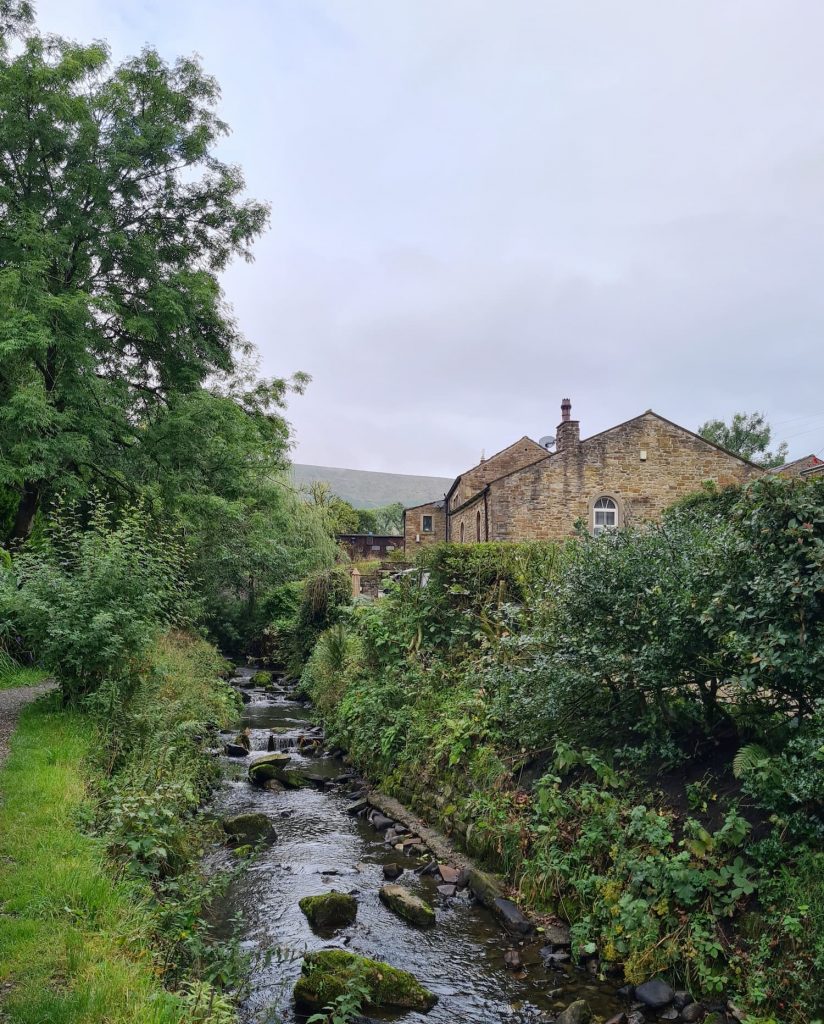 From the car park we headed towards the church, past the Pendle Inn and the Barley Mow. Across from the church there's a river/stream which flows alongside a farm. There's a footpath sign here too – we headed up the footpath into the fields. After the little wooden bridge, the majority of walkers turn right but we turned left and followed the edge of the field to the opposite corner. This route is not very clear however, despite it being on the maps as a footpath, and we had to ask the friendly farmer where the footpath was.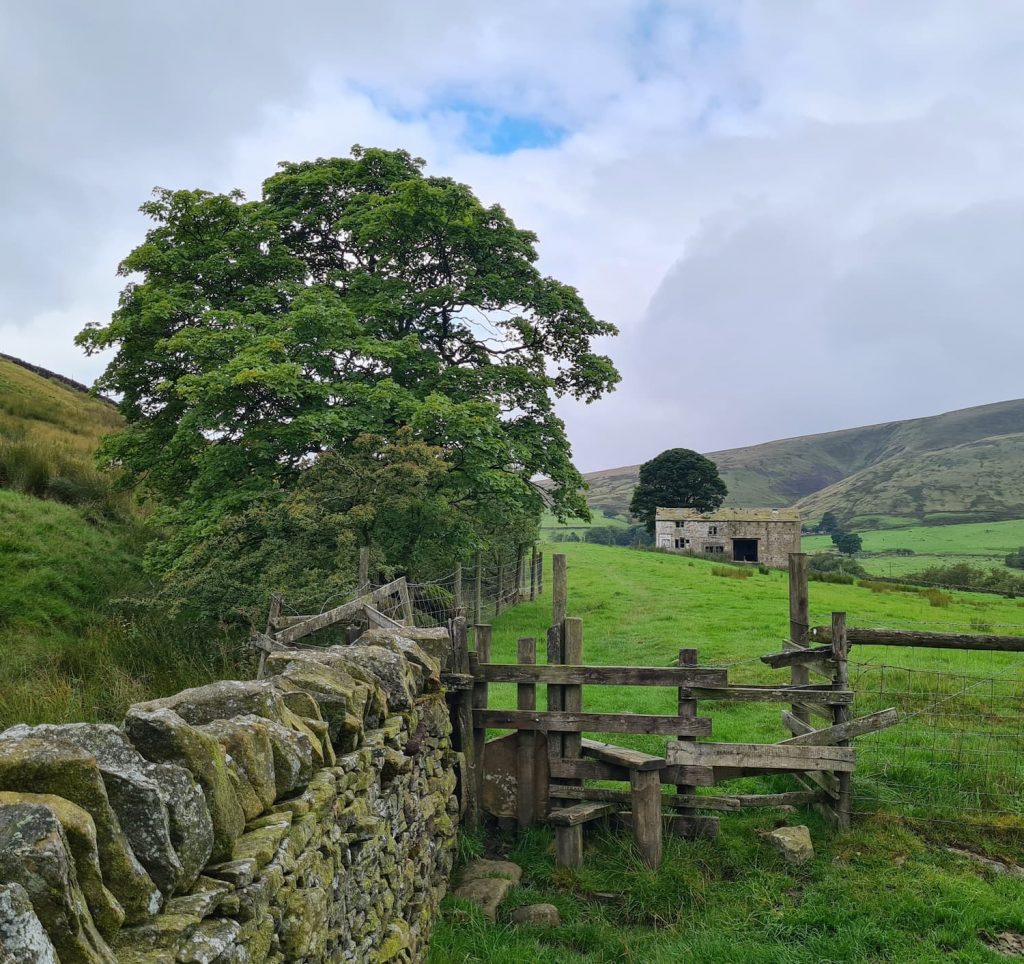 The footpath took us through the sheep fields, past an old abandoned barn, to a field where we had to rescue a little lamb who had his head stuck through the fence. His horns were stopping him pulling his head back through, so we had to help him tilt his head to the right angle so he could get back through! There's nothing like a bit of sheep wrangling to start a walk off right.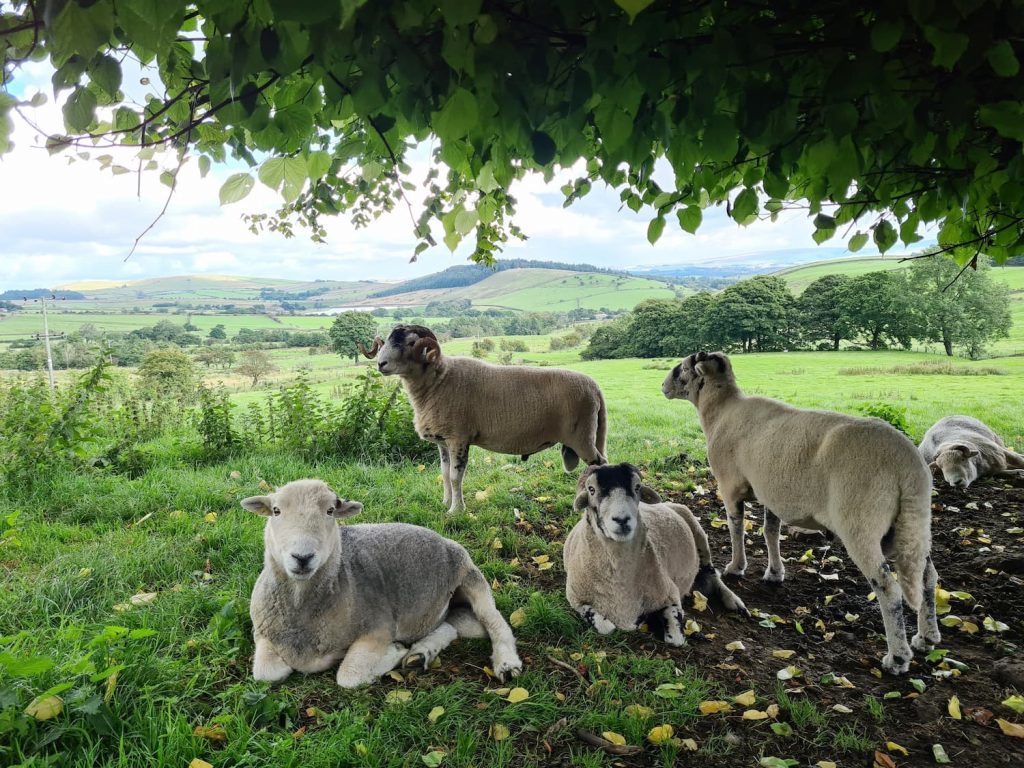 At the end of the fields the path turned right by some sheep sheds. It headed up a single track road leading to a small collection of cottages (one of which has an amazing wigwam in the back garden #campinggoals). You pass through a kissing gate and you're on the side of Pendle Hill.
After a short climb you end up on a track, presumably originally made by the tons of sheep living on Pendle Hill. The track takes you anti clockwise round the base of Pendle Hill until you come to a stile where a number of paths converge. The left hand one takes you to Ogden Clough but we turned right up Pendle Hill, along the Pendle Way.
From here the Pendle Hill walk starts to get a little steeper. By a little, I mean quite a lot! The path is quite uneven and stony which makes it harder for little legs to get up. Hols had to have a couple of rests along the way, but managed the climb well. The path starts to flatten out as you reach the summit of the hill.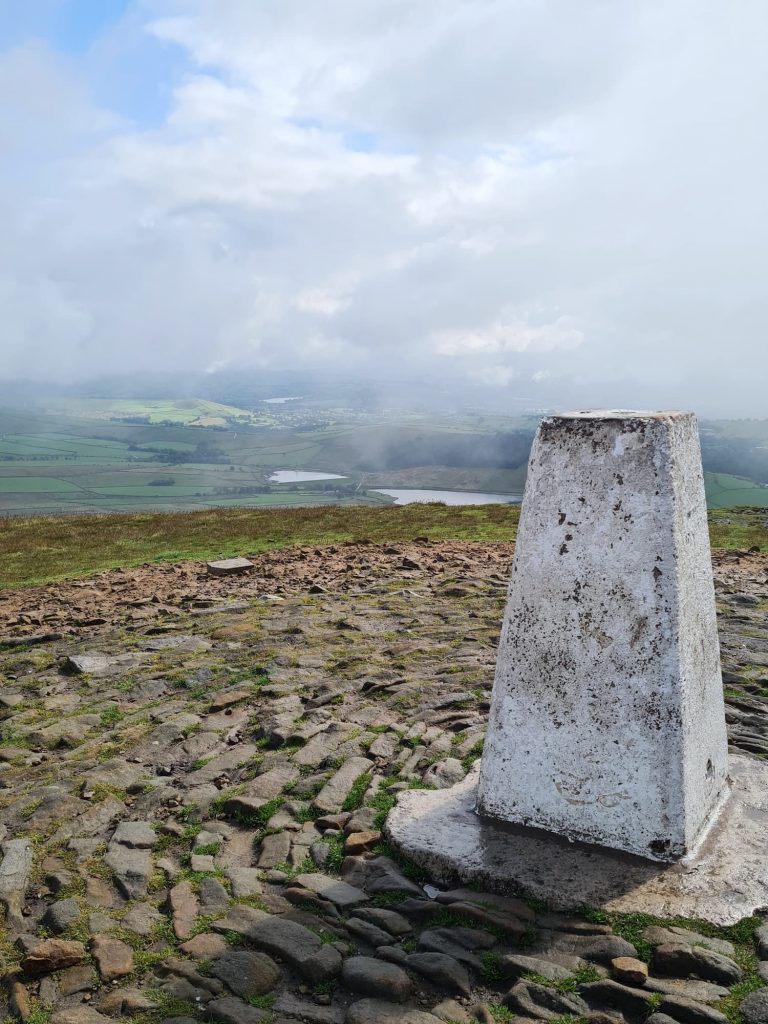 We had (what felt like) all weathers in one day on our Pendle Hill walk! As we climbed up, we had mist, which turned to rain, which cleared when we reached the summit and then we had boiling sunshine on the walk back down, which turned to rain again when we headed to the pub for lunch. It's important to be prepared on walks like this, so I would always recommend wearing walking boots and taking waterproofs as the weather is unpredictable.
We had our photos taken by a friendly passer-by at the trig point on the summit, looked for a geocache or two, then started the walk back down.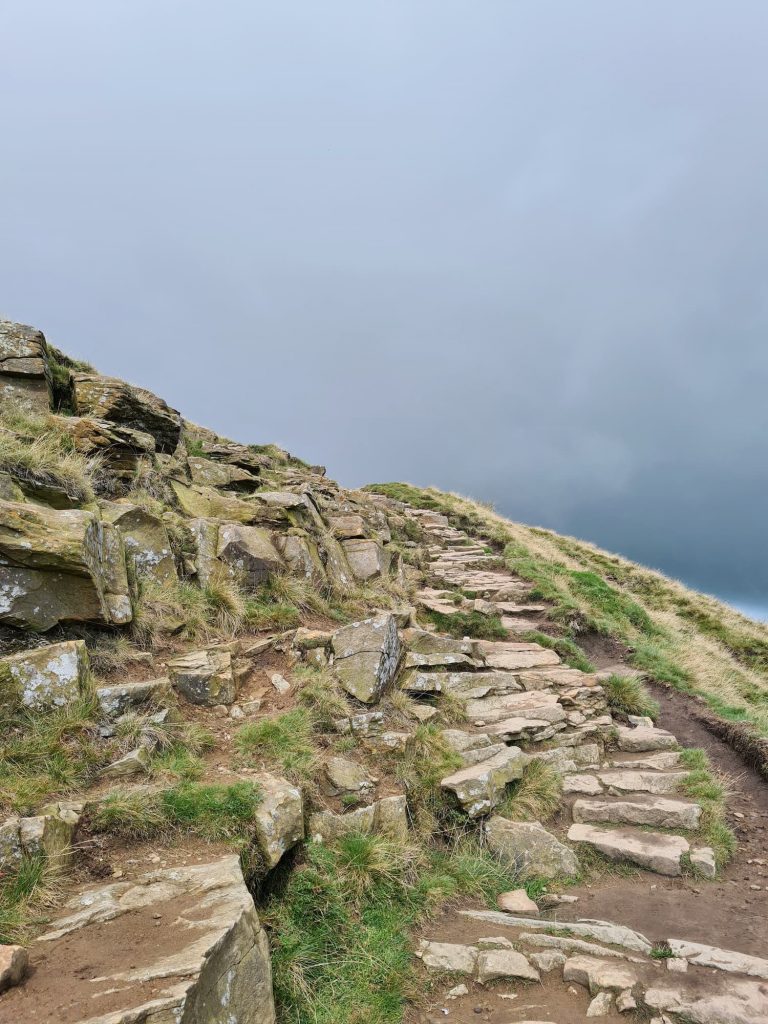 We decided to head down the route that most people were walking up, then skirted round the bottom of Pendle Hill to get back to where we started. It made a lovely circular walk of around 8.5km in total, which meant we had earned our Sunday lunch from the Barley Mow!
How long does it take to walk up Pendle Hill?
This ultimately depends on which route you take and your levels of fitness, but we set out at 9.50am and were back in the pub for 1.15pm, so around 3 hours in total. We had lots of stops so Hols could have a rest and were looking for geocaches along the way, which always slows us down.
Here's our Pendle Hill walk route from Barley Car Park:
Is Pendle Hill an easy walk?
Again, depending on your fitness and which route you take, Pendle Hill is a relatively easy walk. As with any major hill there are steep parts to walk up and the paths are uneven, making the going a bit tougher. It's certainly a very popular walk, with what felt like a steady stream of walkers climbing when we did. The majority of the walk is easy though, and it's only the steep hill climbs which make it more difficult. Heading up the hill in a clockwise direction is probably longer but less steep than the way we went, which was shorter but steeper.
The route is not suitable for prams however, and dogs should be kept on a lead as there are sheep all over the hillside.
Why not check out the nearby Pendle Sculpture Trail? This is great fun for kids and a lovely wander through woodland. The sculptures are amazing too!
Whilst this Pendle Hill walk is a challenging walk for kids, it's enjoyable and the views are spectacular when the mists clear. You can see The Three Peaks and even Blackpool Tower on a clear day! Is this a walk you'll try?
Why not check out Climbing Pen-y-ghent with Kids if you fancy more walks with kids?