Surprise View Circular Walk
This is a short Surprise View circular walk exploring Over Owler Tor and the Mother Cap too! This is one of the best Peak District walks with kids, as it's fairly short at less than 2 miles and there isn't much climbing up steep hills, but little explorers will love the rock formations and old millstones.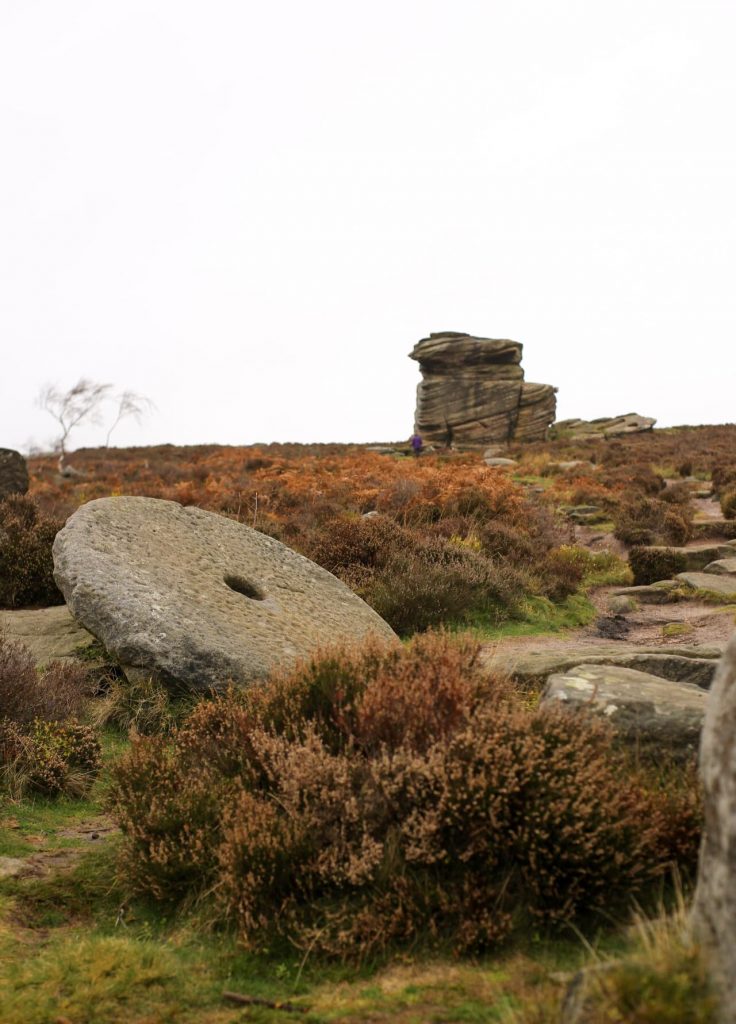 This is also a great Peak District sunrise and sunset spot as it's a short walk with amazing views.
Our walk started in the Surprise View car park and headed north through the woodland, climbing gently as we went. There are plenty of gritstone outcrops and rock formations to explore along the way, including one that looks like a tortoise! We took a detour down into an old quarry, where there are millstones dotted around.
We passed The Mother Cap, a huge gritstone tor which stands like an island on the top of the moor. From here we carried on north, past The Beehive (another rock formation) and then to Over Owler Tor, which has amazing views over to Higger Tor and Carl Wark as well as down the valley to Stanage Edge.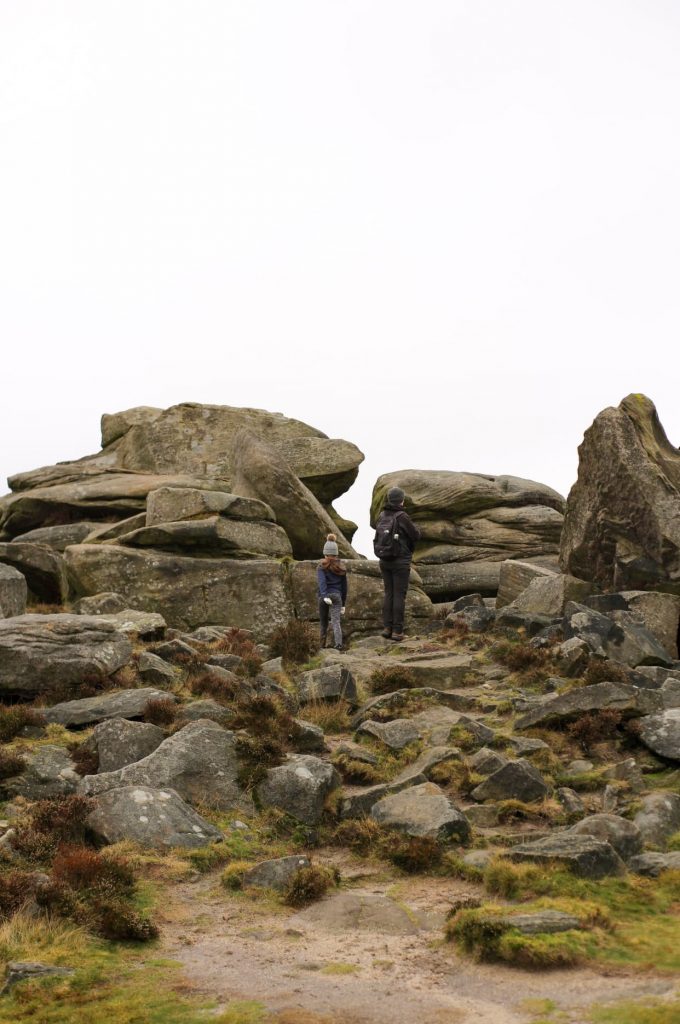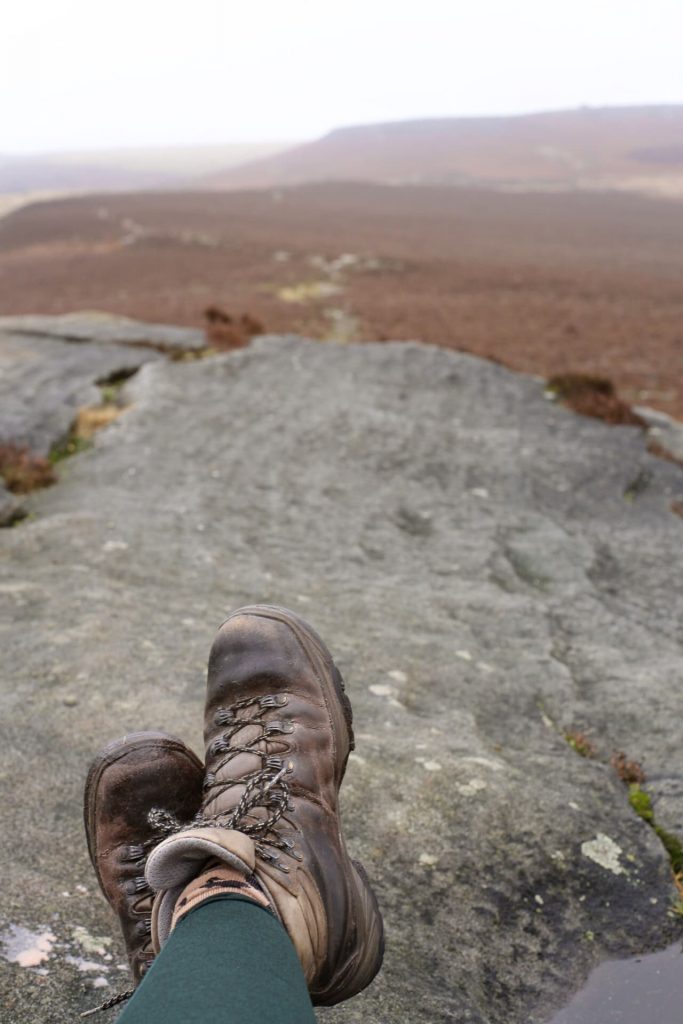 After having a cuppa at Over Owler Tor, we set off along Millstone Edge to Surprise View. I read somewhere that Surprise View got it's name after a visit from Queen Victoria – she rounded the corner and exclaimed "what a surprise!" and the view got it's name. I don't know how true that is!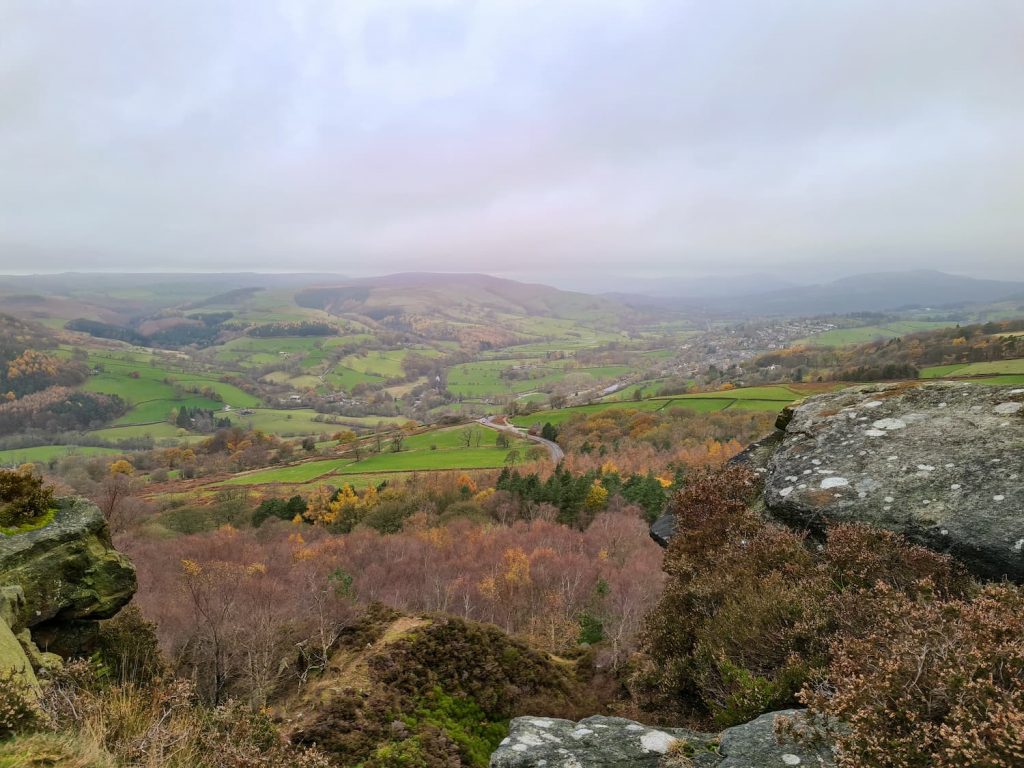 From Surprise View we crossed the road and headed into Lawrence Field to Owler Tor. This is another huge gritstone outcrop which has fabulous views down the Burbage Valley and over the Burbage Moors. You can head down to Padley Gorge from here if you want to extend the walk further.
We crossed back over the road to the car park, and that was our short walk finished.
For more short Peak District walks with kids, why not check out 10 Easy Peak District Walks With Kids (Under 10km)
Parking for Surprise View: Surprise View car park, A6187, Grindleford, Sheffield, Hope Valley S32 2JA
Facilities: None
Walk Time: 1-2 hours
Difficulty: ▲
Distance: 1.8 miles (3km)
Trig Points Bagged: None
Peak District Peaks Bagged: None
Peak District Ethels Bagged: None
Walk Map: