Teggs Nose Country Park Short Walk
This is a short walk around Teggs Nose Country Park, a country park and former quarry in Macclesfield on the edge of the Peak District. This is a short walk, perfect for smaller children, at 1.5 miles in total.
There are stunning views across the Cheshire Plain on a clear day. The Country Park includes the hill summit of Teggs Nose, which stands 380m above sea level. The name Teggs Nose is thought to come from Teggs Naze, with Naze being a popular name for a hill in the area, and Tegg either being a settler or a sheep! The area was shaped by it's past, and is believed to have been occupied since the Bronze Age with evidence of burials, then becoming part of a hunting estate, then a gritstone quarry from the 1600s. There is still some of the old quarry machinery including a stone crusher that you can explore.
There is ample parking at the Teggs Nose Country Park car park, and a tea rooms with toilets.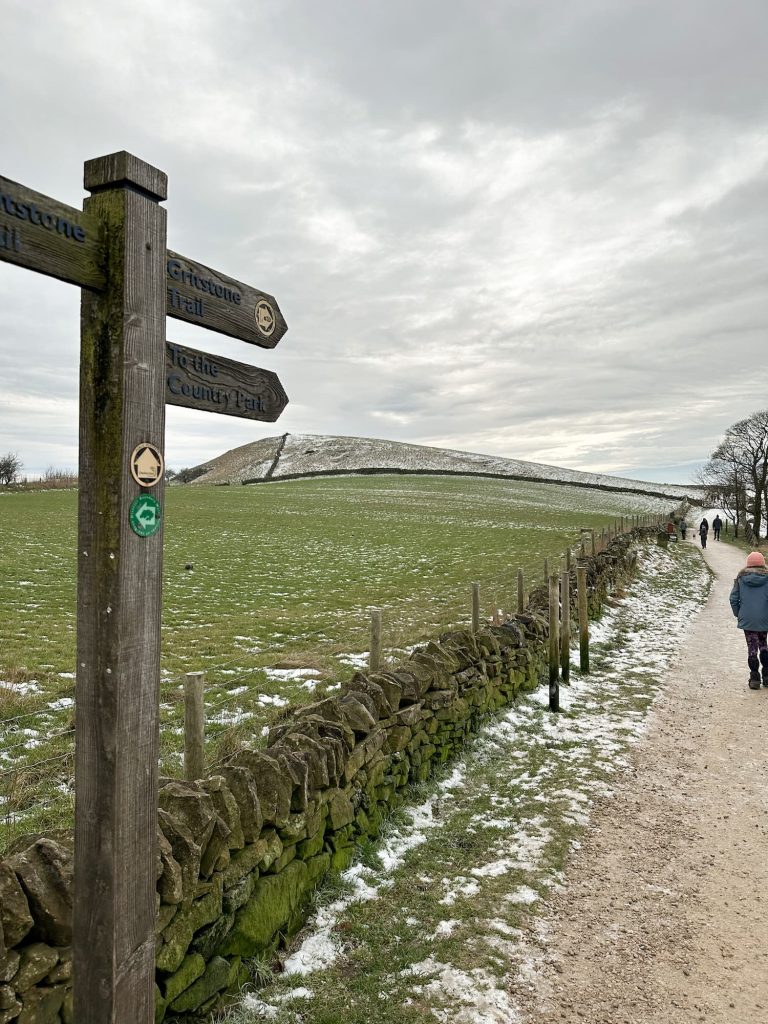 This short walk starts in the Teggs Nose car park and walks along the path parallel to the roadside before entering the Country Park itself. We turned left and headed up towards the old quarry machinery.
Here you'll find a stone crushing machine and lots of information about the area and the stone itself. Apparently this area used to be under a tropical sea, and fossils and ripple marks have been found in the stone itself. The gritstone from this quarry was said to be so tough they could only cut it at a rate of 2″ an hour, and it was used for paving stones because of it's durability.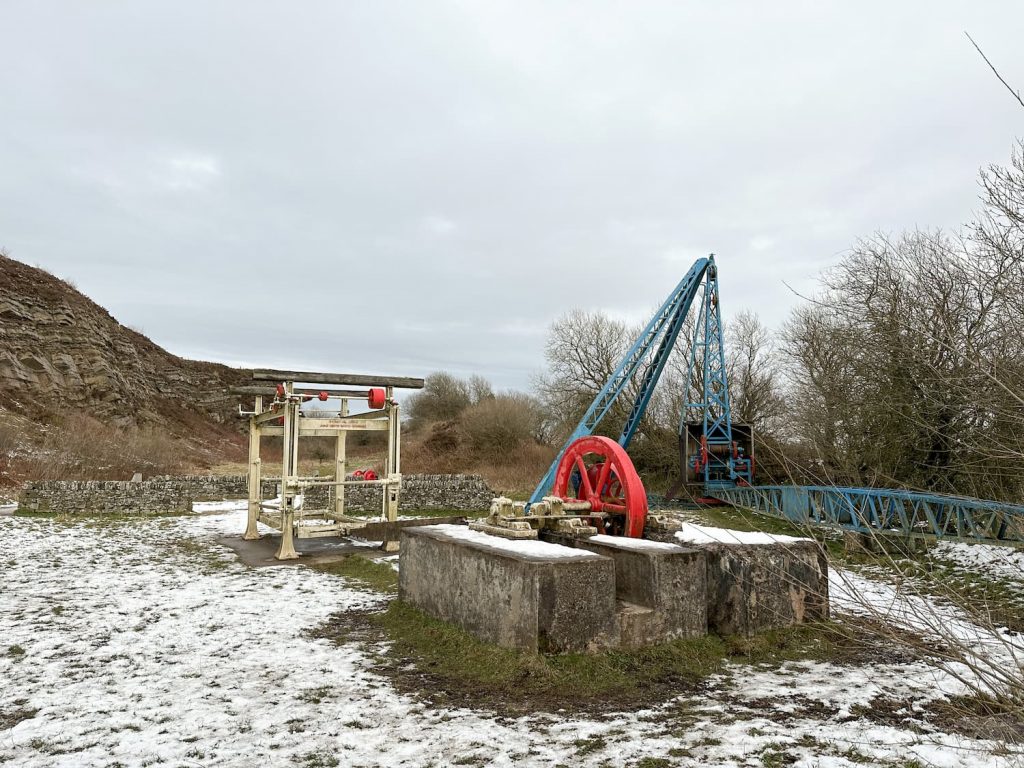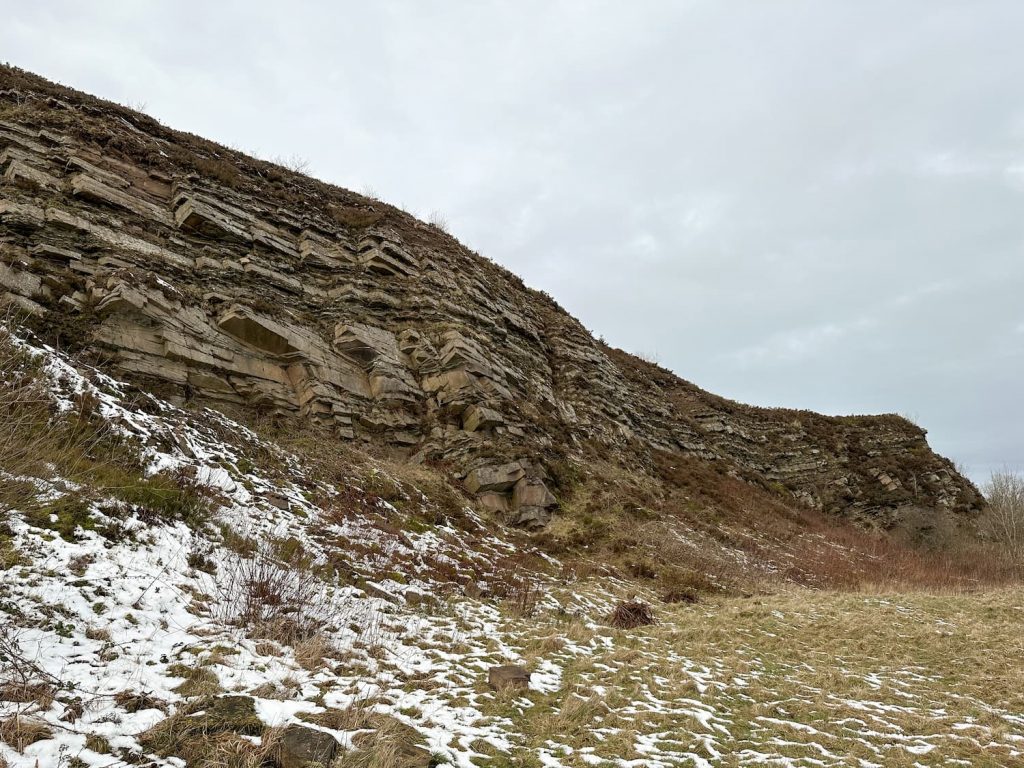 After we'd explored the machinery a little, we carried on the path to a gate, admiring the views as we went. We turned right on the track, then took an unmade footpath that wound up the hillside. Here there is a noticeboard showing what you can see in the view, which is really interesting.
We then walked further up the hill to a shelter/gateway which has lots of little peepholes in, through which you can see various landmarks (including Kinder Scout, Shutlingsloe and one called "My House"!). Carrying on, we headed back down the hillside to the gateway and back to the car park.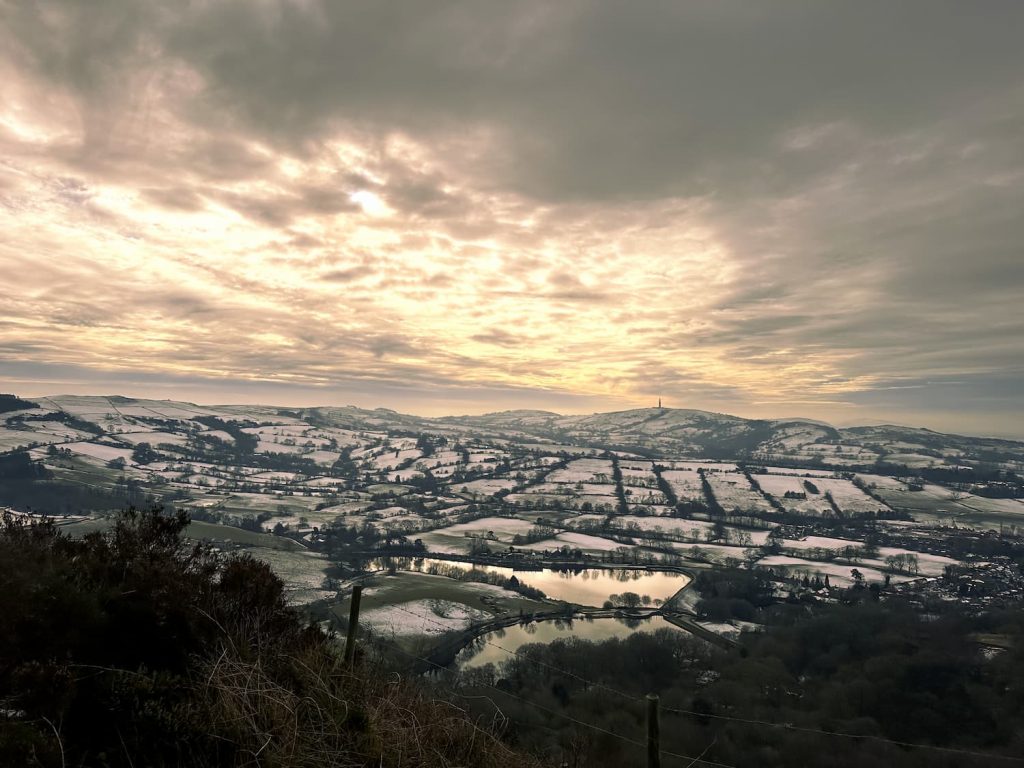 This is a lovely short walk for toddlers and smaller children, and was a great one for those bagging the Peak District 75s as Teggs Nose is on the list! There are lots of pathways and trails to explore through the country park, and lots more to explore, but this is just a little loop if you fancy it 🙂
We carried on walking over to White Nancy and Kerridge Hill from here, in this Teggs Nose to White Nancy Circular Walk.
Teggs Nose Parking: Tegg's Nose Country Park, Buxton Old Road, Macclesfield, Cheshire SK11 0AP (Pay and Display)
Facilities: Toilets and tea rooms in the car park
Walk Time: 1-2 hours (depending on the age of your little ones and how long you spend exploring!)
Difficulty: ▲
Distance: 1.6 miles (2.5km)
Trig Points Bagged: None
Peak District Peaks Bagged: Teggs Nose
Peak District Ethels Bagged: None
Teggs Nose Short Walk Map: 
You can click on the map to download the GPX file from Komoot.