Tintwistle Seven Falls Short Walk
Hidden away in the very north of the Peak District is Arnfield Brook, home to one of the hidden gems of the Peak District – Tintwistle Seven Falls. As the name suggests, this is a series of waterfalls cascading down from the rugged moorland above. This is a 3 mile circular walk from Arnfield Reservoir, looping round the waterfalls.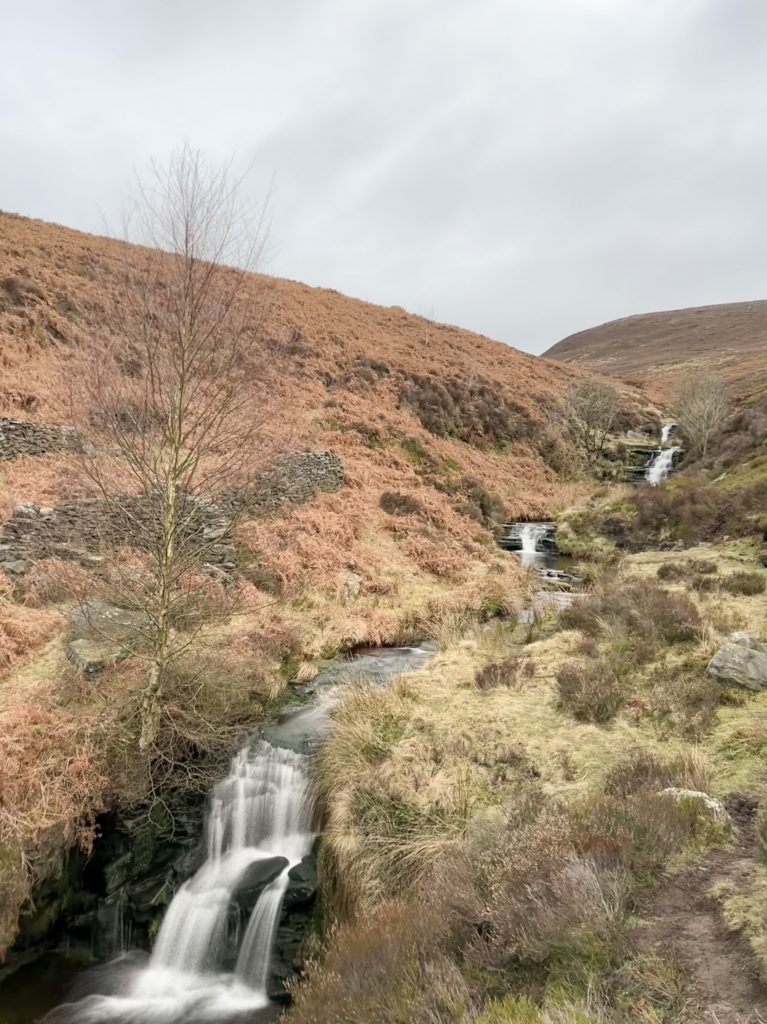 Some of the waterfalls can be accessed by scrambling down the banks, but they are very steep and muddy in places so you do so at your own risk!
We parked on the road near Arnfield Fly Fishing, right up against the wall so as not to obstruct any roadways. We then walked up Crossgate Lane, turning left onto the track leading to Arnfield Farm. Before the main farm complex there is a metal gate where the footpath leaves the track.
The footpath runs along a track for a distance, heading through a small woodland and then opening out onto moorland. The path splits and heads down the hillside towards the stream in the bottom. You'll be able to hear the waterfalls before you see them!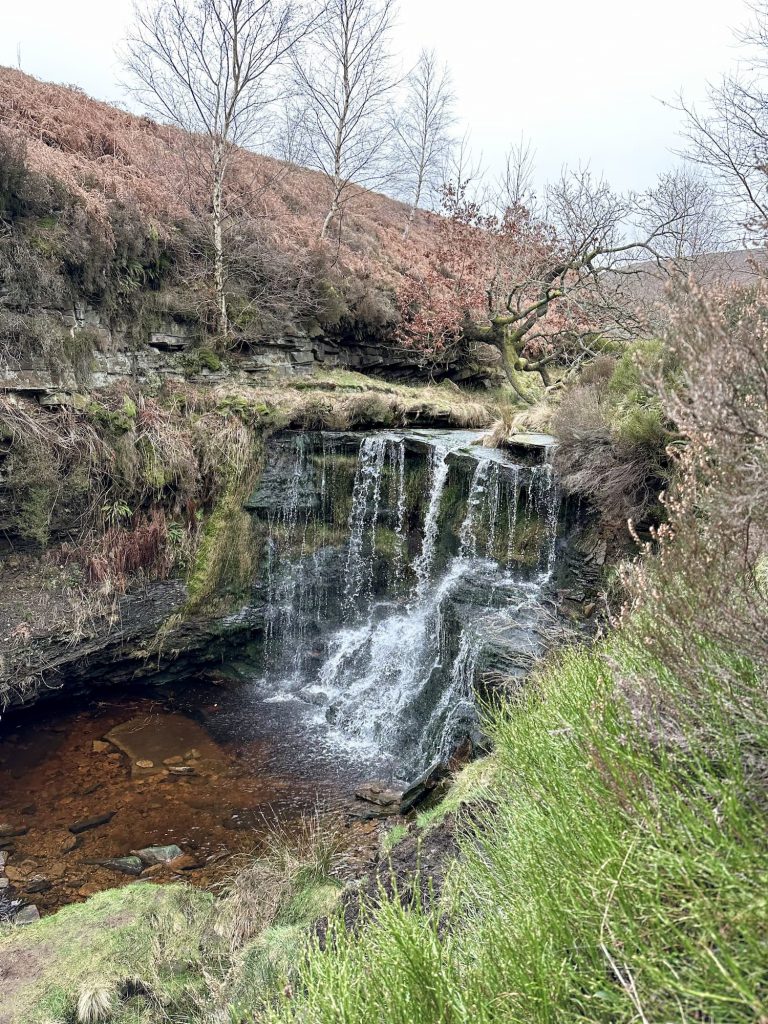 There are 7 waterfalls marked on the OS map, but I think there are definitely more as you walk along! After the waterfalls start to get smaller and level out, you have to cross the river and head up the hillside to come back down the other side of the river, following a farm track which eventually runs through Arnfield Farm. You can then retrace your steps back to the car.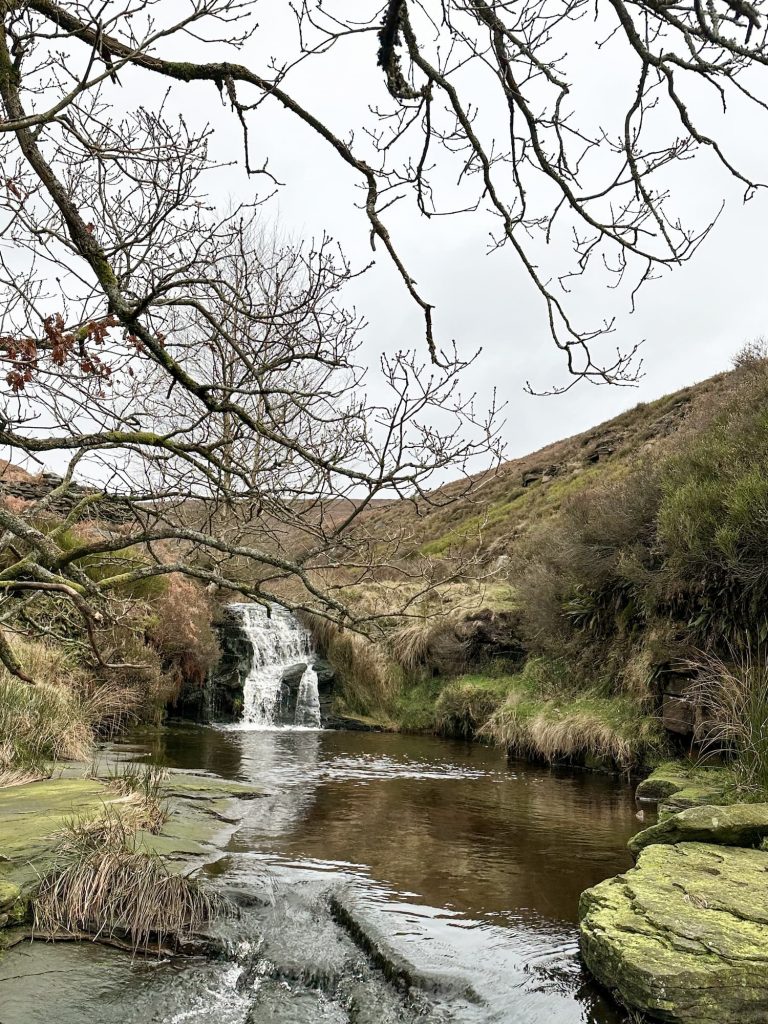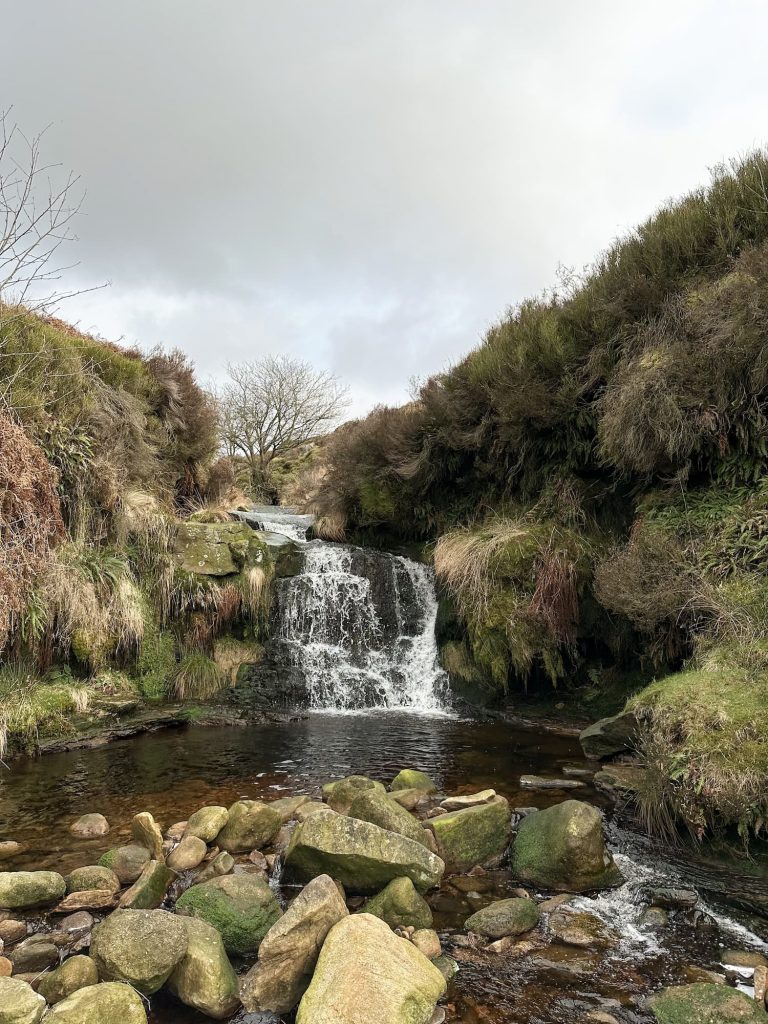 We actually did a longer walk when we visited Tintwistle Seven Falls and headed up onto the moors to find 3 plane wrecks near Tintwistle Knarr, a shooting cabin and then walked back through Swallows Woods.
For more waterfall walks, you might like to read Amazing Peak District Waterfall Walks.
This is a beautiful hidden gem in the Peak District – we barely saw anyone else when we visited!
Parking: Roadside parking near Arnfield Fly Fishing SK13 1HP. Please be mindful of local residents.
Facilities: None
Walk Time: 2 hours
Difficulty: ▲▲
Distance: 2.9 miles (4.7km)
Trig Points Bagged: None
Peak District Peaks Bagged: None
Peak District Ethels Bagged: None
Walk Map: 
You can click on the map to download the GPX file from Komoot.