Amazing Peak District Waterfall Walks
This blog post is a round up of the best waterfalls in the Peak District, including some hidden gems and secret Peak District waterfalls you might not know about. For the best Peak District waterfall walks, read on.
The Peak District is world renowned for its fabulous scenery, with dramatic mountains and moorlands, but it's also home to a surprising number of waterfalls as well. Here are some of our favourite Peak District waterfall walks, with maps, routes and walking guides to help you find them. Some of these waterfalls are more secret than others! If you are wondering "is there a waterfall near me?" read on!
Three Shires Head and Panniers Pool
Three Shires Head is almost exactly as the name suggests – it's where three counties (Cheshire, Staffordshire and Derbyshire) meet and is a former packhorse route over the moors. Three Shires Head has pools, waterfalls and ancient packhorse bridges in the middle of a valley, with Panniers Pool being where the drovers used to let their packhorses cool down. These days it's a popular spot with wild swimmers and photographers and can be busy at times.
Three Shires Head walk from Flash:
Parking: Limited parking outside the New Inn, Flash SK17 0SW
Facilities: None if the pub is shut
Walk Time: 2-3 hours
Terrain: Road and potentially muddy paths
Distance: 3.7 miles (6km) approximately
Route Map: Click the map to download a gpx file.
For a longer walk including a visit to Three Shires Head, check out Axe Edge Trig Point and Three Shires Head Walk.
Middle Black Clough Waterfall
Middle Black Clough waterfall is a hidden waterfall in the Peak District. Tucked away just off the Trans Pennine Trail, many people pass close by without even realising it's there! It's a bit of a rocky scramble to find Middle Black Clough waterfall, but it's worth it to see the 30ft high waterfall.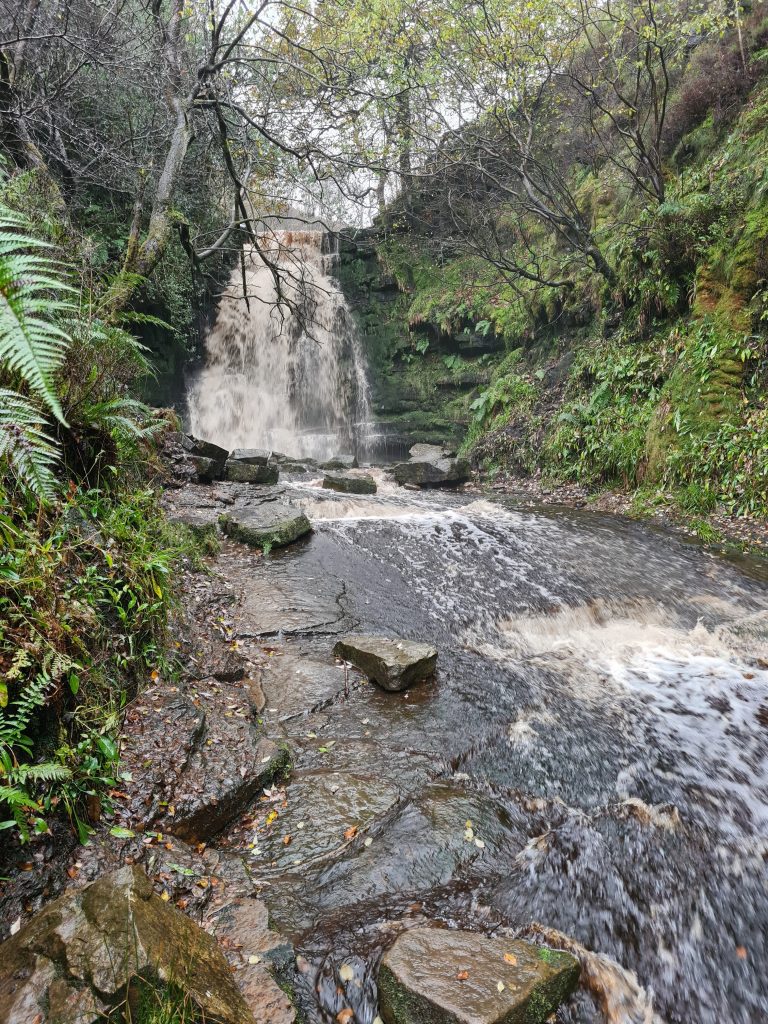 Middle Black Clough waterfall walk:
Parking: SK13 1JE
Facilities: None
Walk Time: 1-2 hours
Terrain: Road and rocky scramble with a potential river crossing depending on water levels
Distance: 0.9 miles (2km) approximately
Route Map: Click the map to download a gpx file.
Issue Clough Waterfall
Issue Clough is a bit of a hidden gem in the Dark Peak. It's part of the Black Hill plateau and is usually overlooked as people use the Pennine Way to climb Black Hill. You can either access this from the Pennine Way or from Issue Road, a track which leads from Holme village (if you do this as a circular walk you can have a pub stop off afterwards).
There is a path marked on the OS Map however this isn't visible on the ground. If you approach Black Hill from Holme village you can see the waterfall as you walk along, and then skirt around the base of the hill to get to it, following the Clough. This walk from Holme to Black Hill to Crowden and back has a stop off at Issue Clough waterfall.
Kinder Downfall
Kinder Downfall is on the Kinder Scout Plateau and is the highest waterfall in the Peak District. Nearly every time I've seen it, it's been shrouded in mist! The Kinder Downfall is where the River Kinder flows off the Kinder plateau before it runs down into Kinder Reservoir. It's quite an unusual waterfall, in that strong winds can cause the water to appear to be flowing upwards, rather than down! It has also been known to freeze over in exceptionally cold weather. Our Hayfield to Kinder Scout circular walk takes you past Kinder Downfall.
Parking: Head to the car park at SK22 2ES.
Facilities: Public toilets and bike rack near the car park (at the entrance to the camp site).
Walk Time: 3-4 hours
Walk Distance: 10 miles
Route Map:
William Clough
This is another series of small waterfalls on the same walk as the Hayfield to Kinder Scout route. Partway up is a pool with a huge rock to sit on.
Fair Brook Waterfalls
Fair Brook is on the northern side of Kinder Scout and is home to a series of beautiful waterfalls and natural pools. We visited as part of this Nether Red Brook to Kinder Downfall walk, but you can access the waterfalls and pools easily by reversing this route.
Wessenden Reservoir Waterfall Walk
This waterfall is near the Wessenden Reservoir and is a short walk from the car park. There are actually a few waterfalls hidden around the Wessenden Valley and this Wessenden waterfalls walk will help you find them.
Wessenden Reservoir waterfall walk:
Parking: Wessenden Head Road, Holmfirth
Facilities: None
Walk Time: 2 hours
Distance: 5 miles.
Birchen Clough
Birchen Clough is a series of waterfalls in the Chew Valley, on the edge of the Peak District (so definitely counts as one of the Peak District waterfalls!). This is the route up to The Trinnacle, which involves scrambling up the rocks littering the Clough to get to the top. As you head up the Clough there are lots of small waterfalls, some which have pools which might be nice for a paddle on a hot day.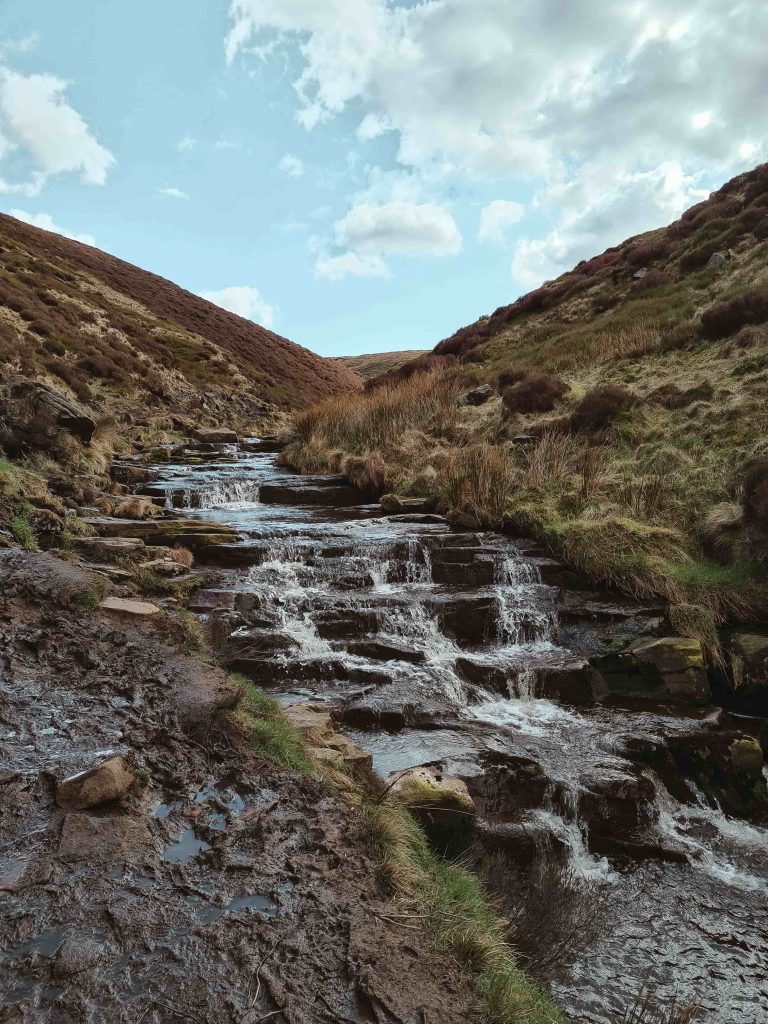 Birchen Clough waterfall walk:
Parking: Binn Green Car Park OL3 7NN
Facilities: There are toilets at the Dove Stone Reservoir car park but nothing on this route.
Walk Time: 30 mins to 1 hour depending on your speed and fitness
Distance: 4.5 mile in total, Birchen Clough is after about 2 miles.
Greenfield Brook waterfalls
Greenfield Brook is a stream which runs down into Greenfield Reservoir, near to Dovestone Reservoir and Yeoman Hey. Again, this is a series of waterfalls on the way up to The Trinnacle on the edge of the Saddleworth Moors and there are a few pools where you could have a little dip if you fancied a paddle.
You'll pass this on the way to The Trinnacle and Birchen Clough – keep an eye out to your left as you wander up the valley.
You might also like some more Peak District waterfalls. We've not visited these yet, so apologies for the stock photos!
Lumsdale Falls
Walk coming soon!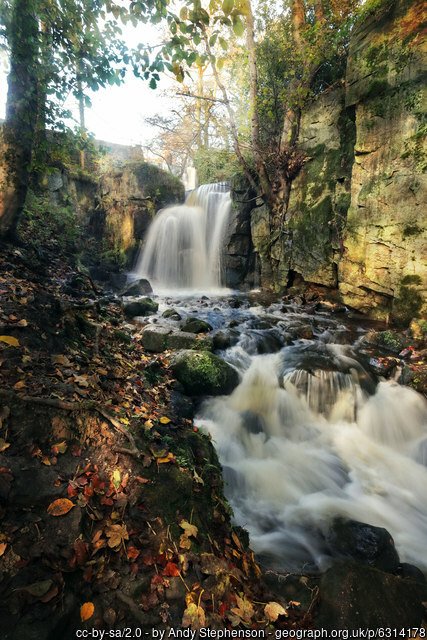 Padley Gorge
Walk coming soon!
Derwent Dam
Whilst this is a manmade waterfall, it looks especially impressive after heavy rains when the dam overflows. Walk coming soon!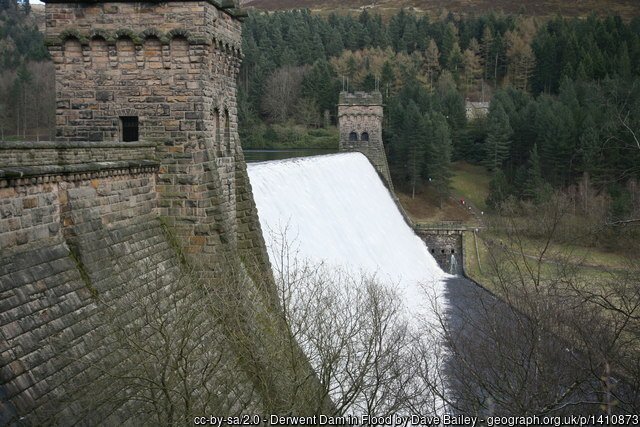 Blackden Brook
Walk coming soon!
Please note: if you decide to go wild swimming in any of these waterfalls, you do so at your own risk. I'm not accepting any liability if you decide to have a dip – assess the risks for yourself!
As an extra bonus waterfall, just outside the Peak District boundary, you could take a visit to Folly Dolly Falls in Meltham.
I'll keep adding more Peak District waterfall walks to this list as we find them. It's a shame there isn't a waterfall near me, but I don't mind driving into the Peak District to go waterfall hunting!
Follow The Wandering Wildflower on Instagram for more Peak District walks, including waterfall walks!