Black Chew Head via Laddow Rocks Walk
Yesterday I took a trip to Black Chew Head via Laddow Rocks. This Peak District circular walk was my first solo hike so I thought I'd start from a place I know. Starting from the car park at Crowden and walking up through the beautiful Crowden Valley, this scenic walk takes you onto the moors for the Peak District Ethel Black Chew Head and then back via Laddow Rocks to the car park. Here's the route for Crowden to Black Chew Head via Laddow Rocks.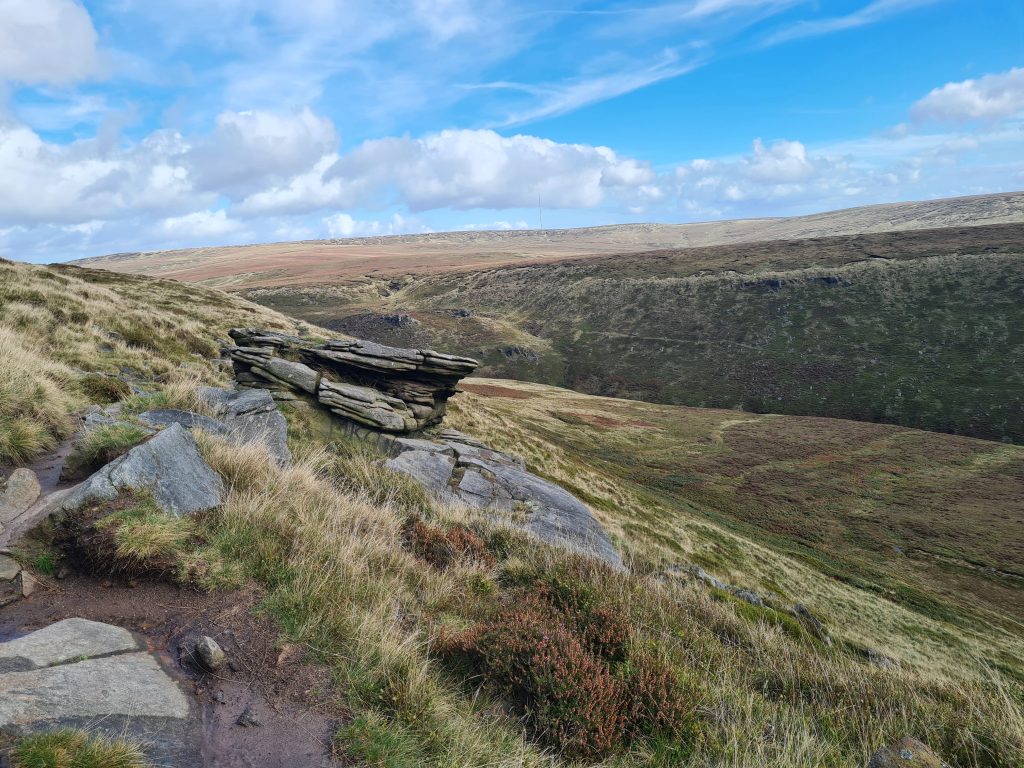 Black Chew Head is summit some 542m above sea level and is actually the county top of Greater Manchester. It's an outlying peak of Black Hill.
I started the walk to Black Chew Head from the car park near Crowden Camp Site, which is a great place to start a walk as it has toilet facilities and there is a shop on the camp site selling hot drinks, snacks and more. It's a cash only shop though – they don't accept cards.
This blog may contain affiliate links through which, at no additional cost to you, I may earn a small commission. I only recommend products I would use myself and all opinions expressed here are my own. Read full privacy policy here.
When I tackled this walk it had been raining heavily for a few days beforehand and there were beautiful waterfalls all over the moorsides. This also meant that the paths were very wet (some had were essentially streams) so I was very glad to have my Scarpa walking boots! They kept my feet nice and dry.
I followed the Pennine Way out of the campsite and into the Crowden Clough valley. Passing through fields of sheep, the walk takes you over stiles and into the Crowden valley itself.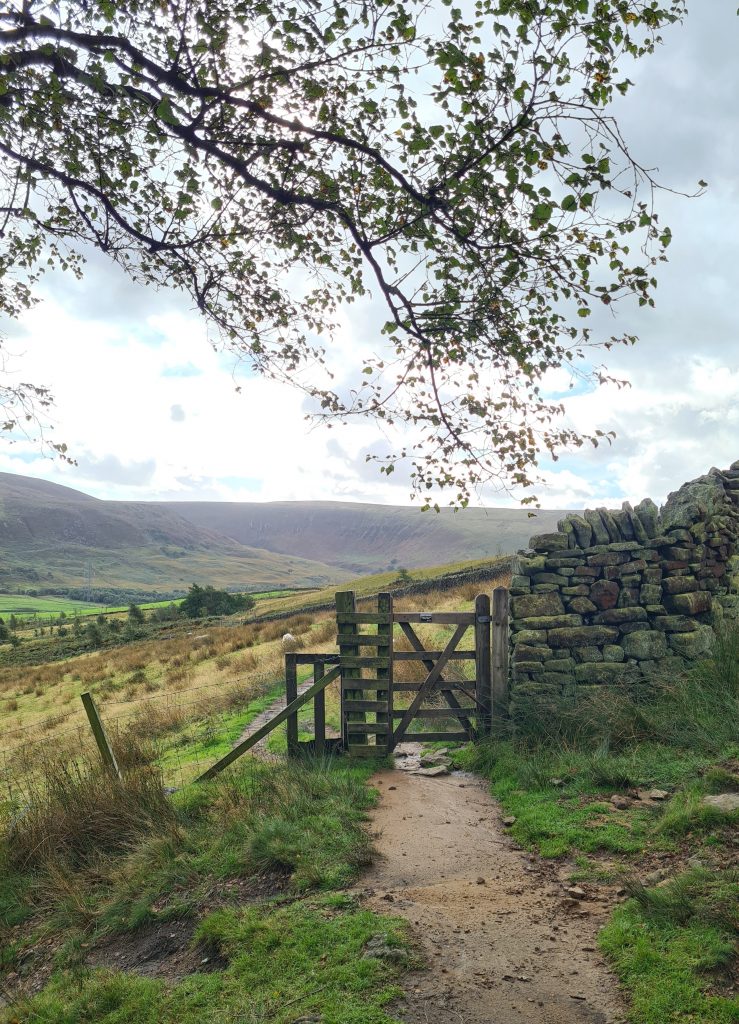 The walk starts to climb up as you get closer to Laddow Rocks and the path is really stony. There are boulders to weave in and out of and it's quite steep in places as you climb up the side of the valley.
Eventually the path splits and one way takes you to Laddow Rocks, whereas the way (marked by the small cairn) takes you along the Pennine Way to a stile. Follow the fence line to the summit of Black Chew Head. Older photos online show a huge stake in the ground similar to the summit at Bleaklow but there was nothing when I went, so I got as near as I could!
I have to say, it's not the easiest summit to find. There is the remains of a cairn near to Black Chew Head summit, and a small tarn nearby, but not much else. Certainly no lovely trig point! It's a very bleak place and even on a dry day it was very windy. It would be easy to be lost up here in poor visibility as it's pretty featureless so I was glad of my map.
After having a little wander around to see if I was missing something, I headed south-east to pick up the path that runs along the top of Laddow Rocks. It's only a short trek across the moors but there were bogs and lots of water, so care should be taken going this way. Plus you're heading straight for an edge with drops like these!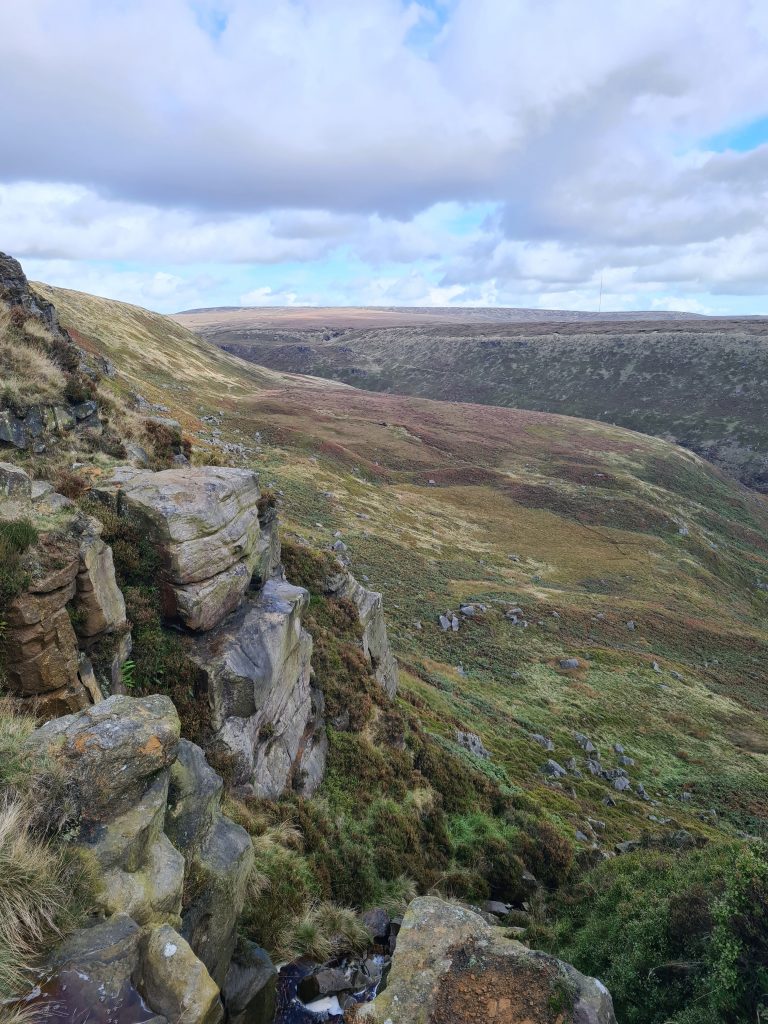 I then wandered back along the top of Laddow Rocks, wondering how close to the edge I dare go before I was blown over (I doubt this would ever happen!).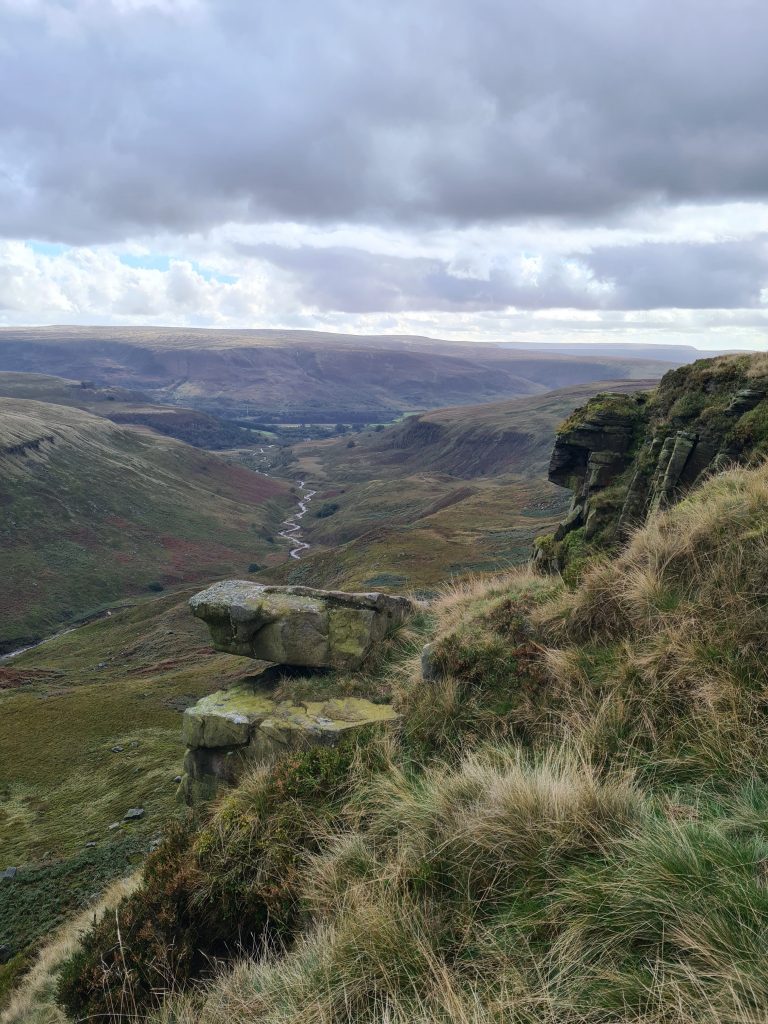 The views down the valley are amazing and whenever we come to Crowden I'm always amazed that this part of the world is so close to where we live. It's a stunning and quiet part of the Peak District, especially compared with the likes of Mam Tor! I didn't see another soul until I got back near the campsite and only then saw one other couple out hiking.
This was a lovely circular walk from Crowden Camp Site of roughly 5.5 miles and one we'll do again (especially as Mr R is annoyed I went without him and bagged a peak!).
Parking: Crowden Camp Site
Facilities: Toilets and shop at Crowden Camp Site
Walk Time: 2 hours
Distance: 5.6 miles
Trig Points Bagged: None
Peak District Peaks Bagged: Black Chew Head
Peak District Ethels Bagged: Black Chew Head
Here's the route I took (complete with wandering off in the wrong direction!):
On the way back home over Holme Moss I saw a rainbow over the valley. I managed to capture it in the frame at Holme Moss car park. It's definitely not the most impressive rainbow, but it made me smile. If you squint you might just be able to see it in the middle of the frame. I then headed to The Fleece Pantry to get some lunch.
It's another summit ticked off the Peak District Peaks List and our new Ethel Bagging challenge. You can download the Ethel Ready app if you want to get involved bagging those Ethels in the Peak District and it's a great way to keep a track of your progress.