Wetton Hill, Narrowdale Hill and Gratton Hill Circular
This walk starts in the pretty village of Wetton and is a 7 mile walk with Wetton Hill, Narrowdale Hill and Gratton Hill, through beautiful countryside of the Staffordshire Peak District.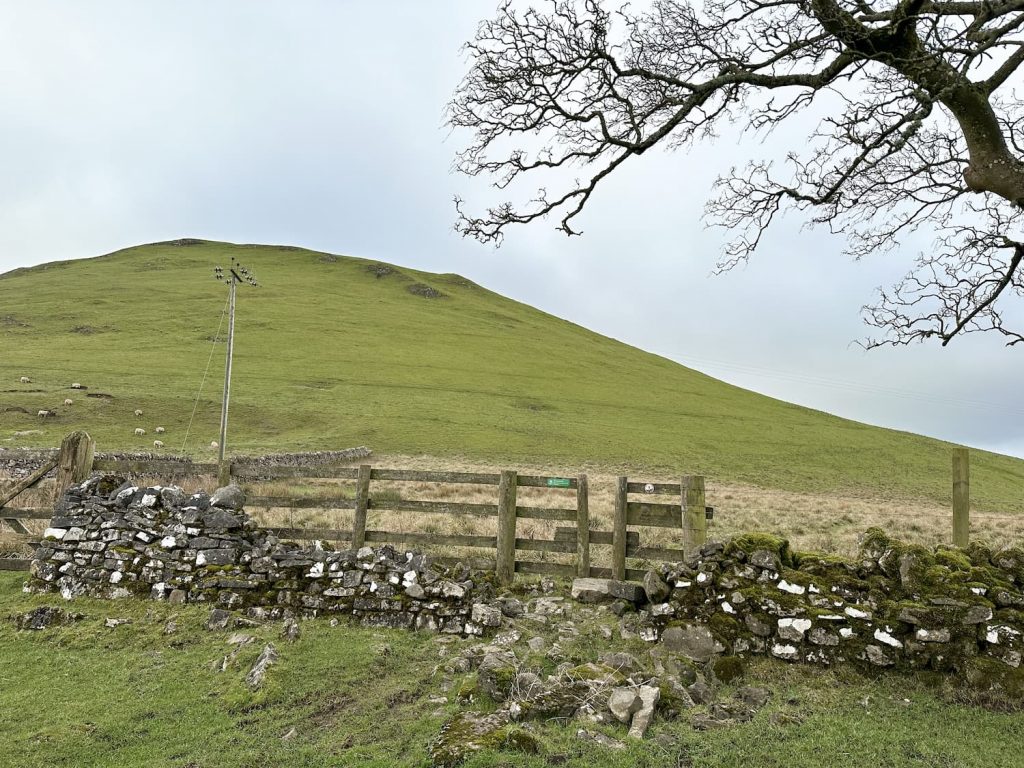 Wetton Hill has three summits (according to haroldstreet), and this walk visits all of them before heading over to Narrowdale Hill and Gratton Hill. Only Wetton Hill is a Peak District Ethel, but Wetton Hill South West Top, Wetton Hill, Narrowdale Hill and Gratton Hill are all on the Peak District 75s list that my husband is completing so we had to visit them at some point! We also went as near as we could on the public footpath to Wetton Low trig point as it's on the Peak District trig points list. This was definitely a "bagging admin" walk!
Our walk started from Wetton. There is a car park in Wetton village but we arrived too late to get a space in there (I imagine everyone parked there and headed off to Thors Cave!) so parked on the roadside in the village centre. We headed north-east through the village and off up a farm track before reaching a stile leading onto the farmland.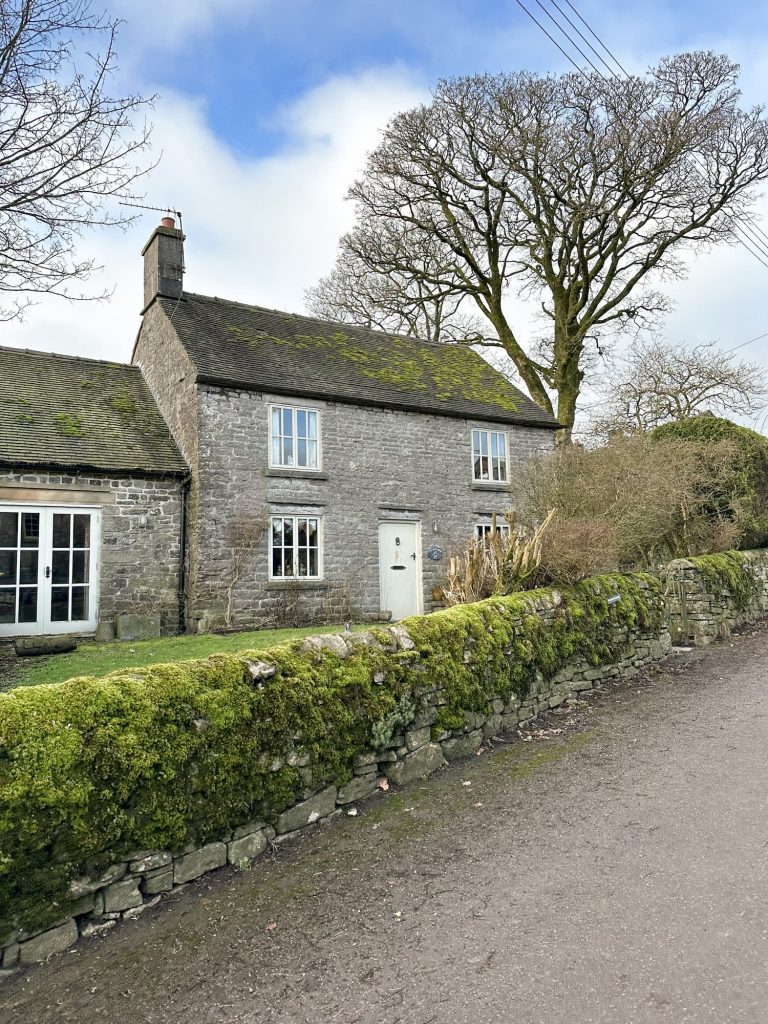 We then headed off to the first "summit", Wetton Hill South West Top. There was nothing to mark this summit, other than a sleepy sheep! We continued north-east, dropping down the hill to a stile. Crossing the stile we climbed up Wetton Hill – again, there isn't anything at the summit of this one!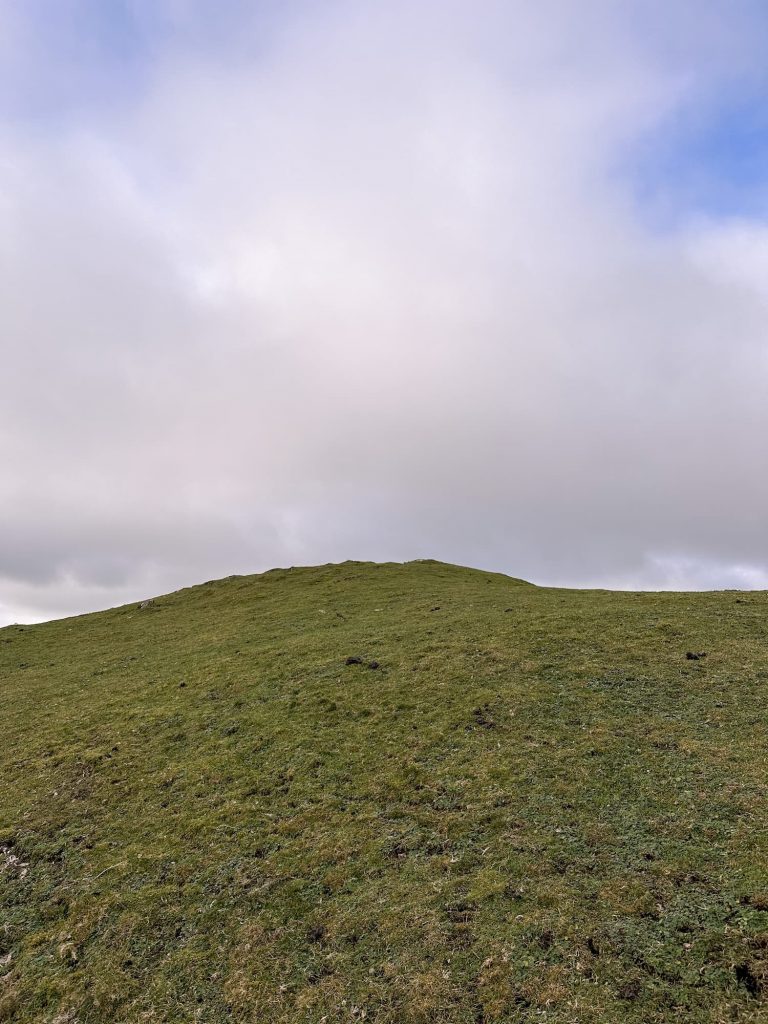 We retraced our steps back down to the stile, crossed over and then climbed up to Wetton Hill East. This was the summit we visited on our Ecton Hill, Revidge and Wetton Hill Walk. The only thing marking the summit was a stone with a painted poppy on. There is the remains of a Bronze Age burial chamber near the summit as well.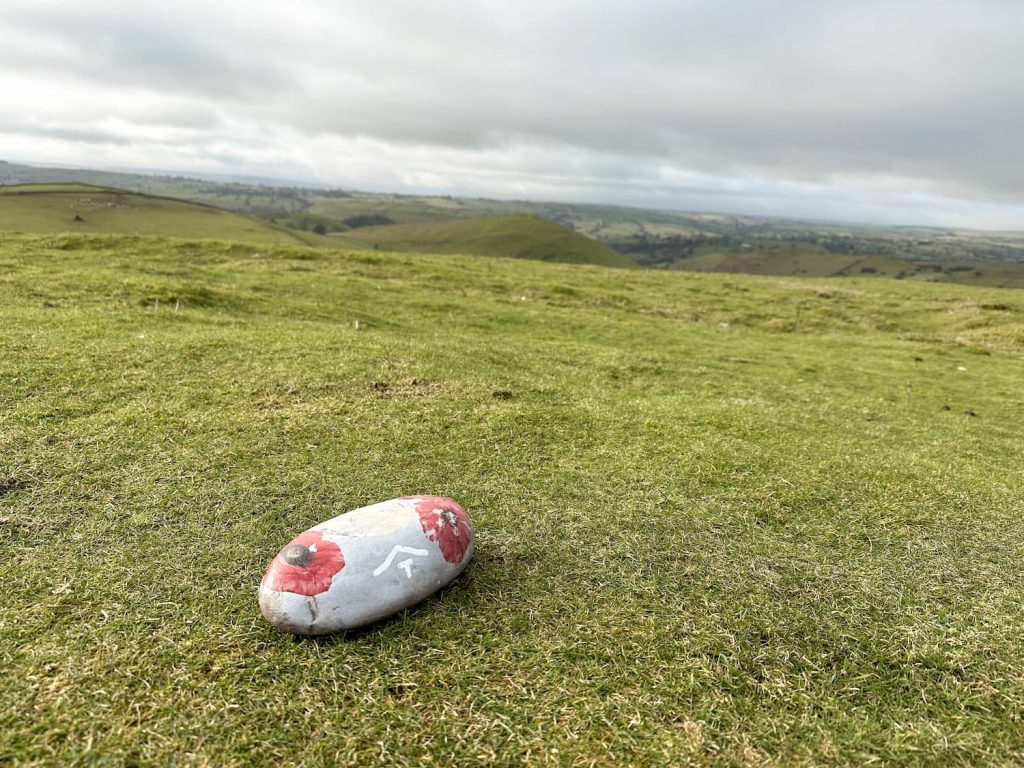 The route then heads roughly north-east down the very steep side of the hill towards the farms in the bottom, and picks up a public footpath leading out onto Buxton Road. We followed the road for about 350m, crossing Alstonefield Road and heading down the farm track. There is a footpath leading up the side of the wall which we followed, and then walked over to the summit of Narrowdale Hill. The views from Narrowdale Hill are lovely!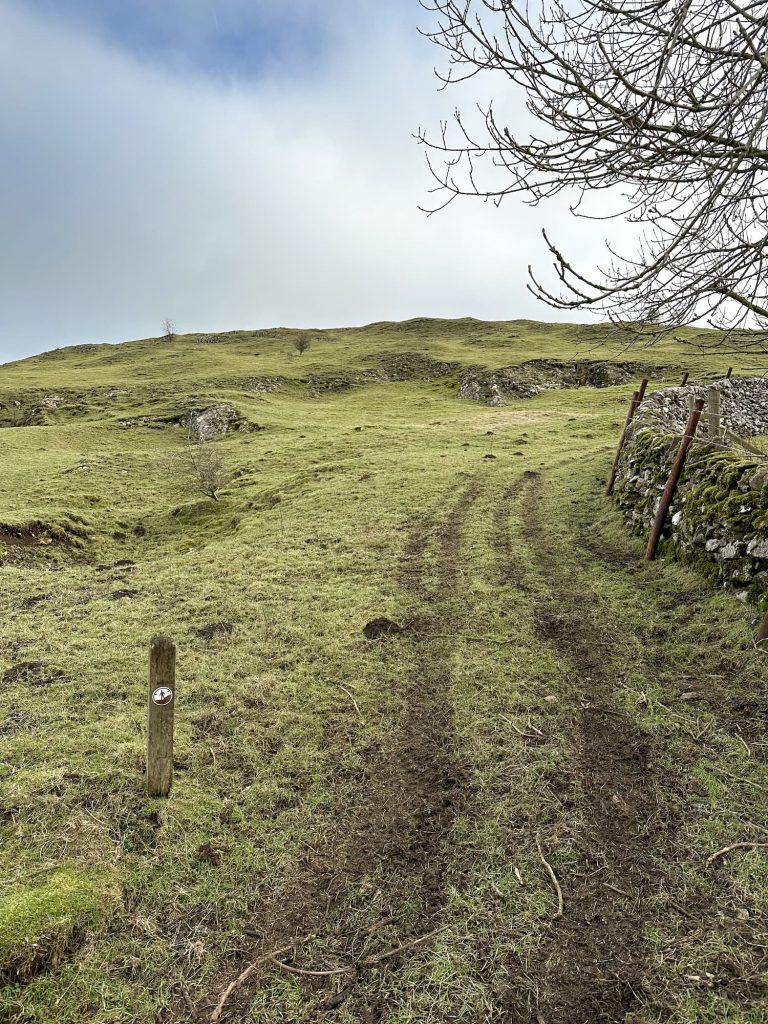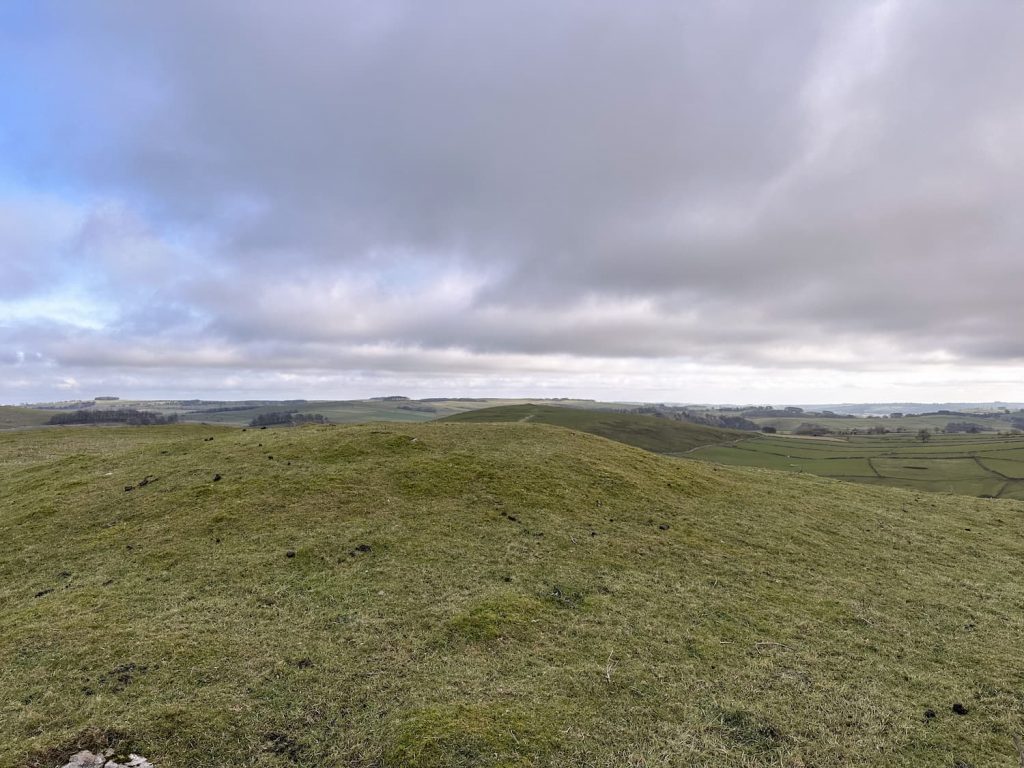 We continued up and over Narrowdale Hill, heading south-east down the hillside along the footpath. The path leads you through a few fields and then emerges on a farm track. We followed the farm track past a barn and up onto the summit of Gratton Hill and it's views of Wolfscote Dale and Wolfscote Hill. There is a small cairn on the summit, where we had a cuppa and then headed down the hill.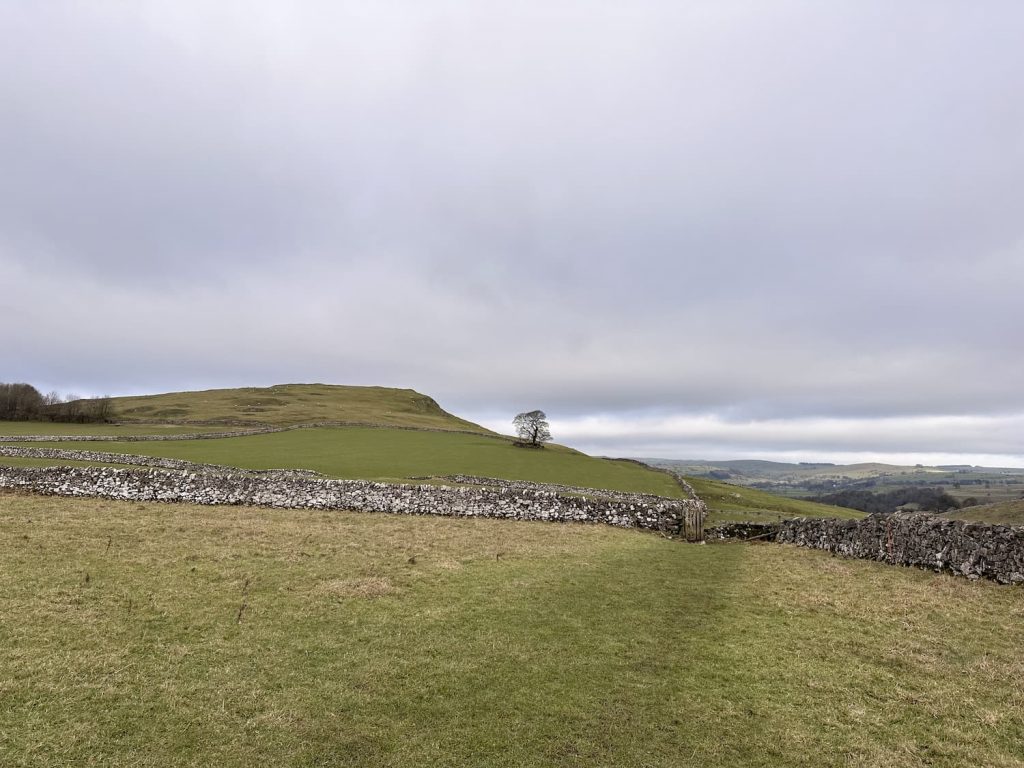 The farm track heads into a farmyard and then out onto The Rakes, near Alstonefield, a collection of pretty houses and cottages. We crossed the road and walked down the footpath, past a field full of quails making a racket, and over the fields back to Wetton.
We took a detour over the fields in Wetton and got as close as we could to Wetton Low trig point before heading back to the car. The trig point is on private land so you should ask permission before visiting but there are no gates or walls and it is just off a footpath so it's up to you how close you get…
Parking: Roadside parking in Wetton if there is none available in Wetton car park, Carr Lane, Wetton, Ashbourne, DE6 2A. Please be mindful of local residents.
Facilities: There are toilets in the car park
Walk Time: 3-4 hours
Difficulty: ▲▲▲
Distance: 6.9 miles (11.1km)
Trig Points Bagged: Wetton Low
Peak District Peaks Bagged: Wetton Hill
Peak District Ethels Bagged: Wetton Hill
Walk Map: 
You can click on the map to download the GPX file from Komoot.
You might also like Ecton Hill, Revidge and Wetton Hill Walk or Thor's Cave Walk