Dove Stone Reservoir Circular Walk
Dove Stone Reservoir just sneaks into the Peak District and is a great place to go walking with kids. Check out this Dove Stone circular walk which will get the kids out and about in the fresh air, exploring and having a fab time! This Peak District walk with kids is relatively level, there are decent paths and it's 6km long.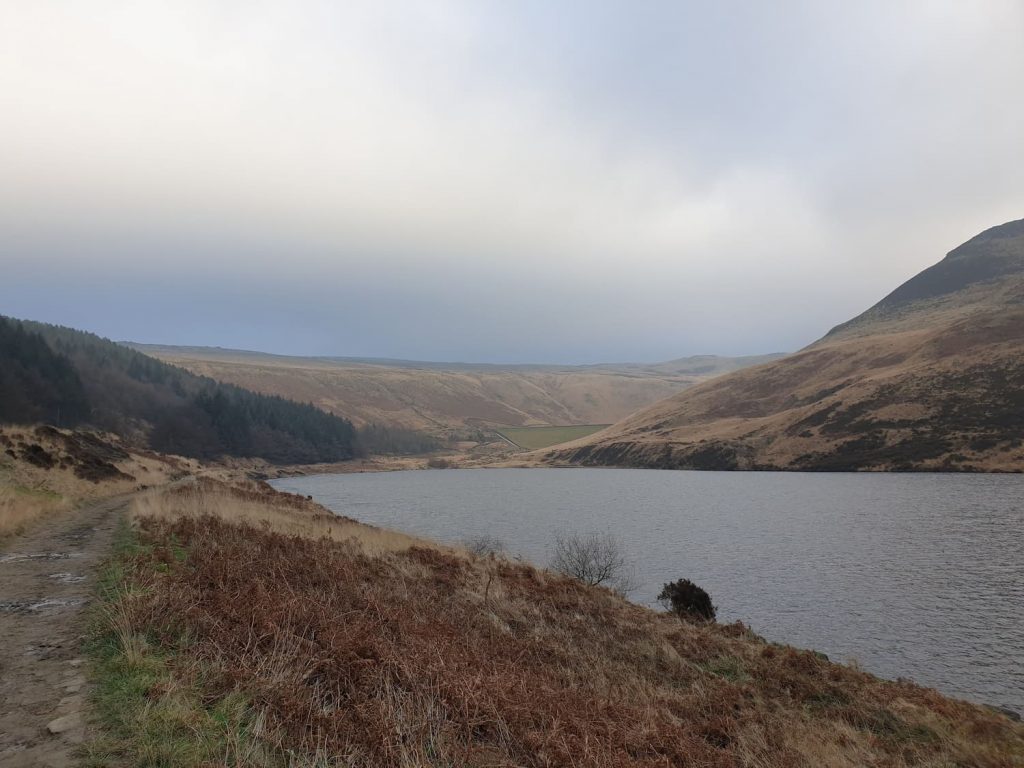 We went on this Dove Stone Reservoir circular walk with friends on New Years Day, along with everyone else in the local area it seemed! It's a really popular Peak District walk for families to do, and the scenery is stunning. Dove Stone just sneaks into the western edge of the Peak District, being a couple of miles from Oldham and Holmfirth.
We parked out on Holmfirth Road – there is a car park but it tends to be very full at busy times. If you do park here be mindful of other road users.
The route is really easy to follow and well sign posted.
We walked along the side of the reservoir and enjoyed the scenic views over Dove Stone Moss and Ashway Moss. Dove Stone Reservoir is beautiful.
You have a few options when it comes to this walk. You can walk around only Dove Stone Reservoir, Dove Stone Reservoir and Yeoman Hey Reservoir or even extend it to include a loop around Greenfield Reservoir too. It all depends on how energetic you or your kids are feeling. Some of the paths around Yeoman Hey Reservoir are a bit uneven and wouldn't be suitable for a pram, but most of the way around Dove Stone would be.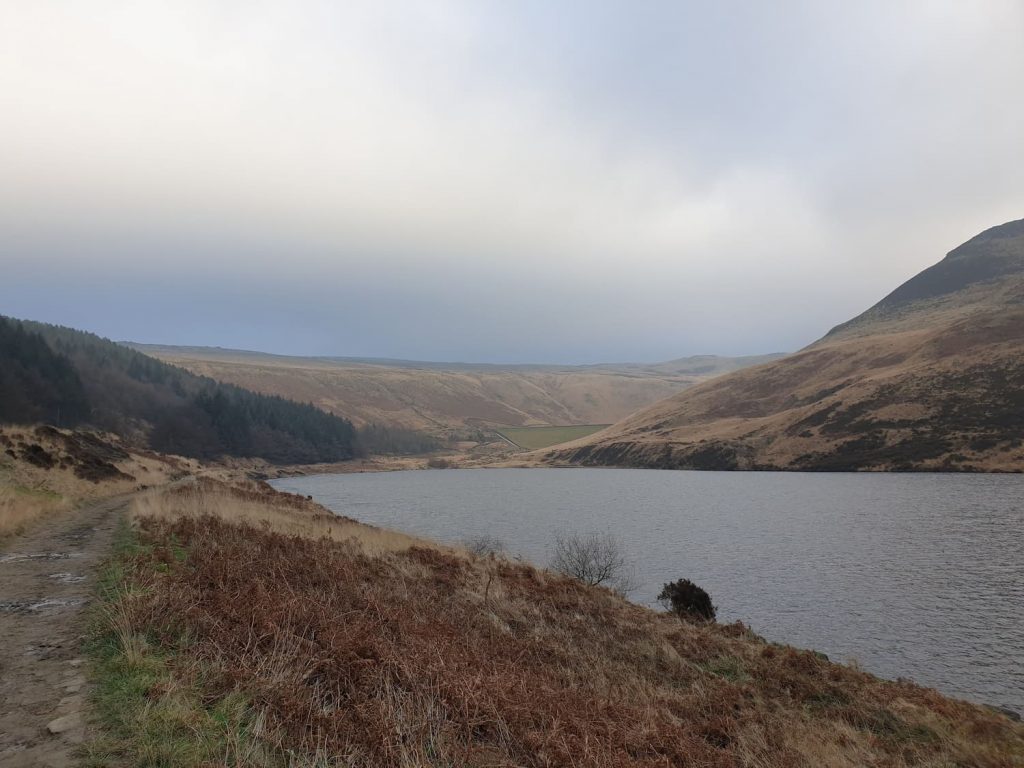 We chose to do a circular walk of Dove Stone and Yeoman Hey then cut back across Dove Stone as the kids were getting tired.
Here's the route we took:
How long is the walk around Dove Stone Reservoir?
This walk is just short of 4 miles but you can make it shorter or longer depending on how you're feeling. We cut it short as the kids were getting tired after a very late night (New Years Eve) the night before but you could add on the other side of the reservoir.
Is Dove Stone car park free?
There is a free car park at Binn Green car park, but the actual Dove Stone Reservoir car park is pay and display.
Are there any facilities at Dove Stone reservoir?
There are public toilets in the main Dove Stone Reservoir car park, and there are places to have picnics around the reservoir.
Where is the Trinnacle at Dovestones?
The Trinnacle is a monolithic rock formation left over from the Ice Age which is popular for climbers and photographers. It's a pretty special place, and can be accessed by heading past Greenfield Reservoir and following Birchen Clough up the hill onto the moors. Read How to Find the Trinnacle at Dove Stone Reservoir.
Explore more Peak District walks with kids here
or follow on Pinterest for more easy Peak District walks.
Thanks for reading!