Sunset at West Nab Trig Point
Last night was a perfect night for us to catch the sunset at West Nab. It had been a sunny day with a clear night forecast, so we headed up to West Nab to watch the sunset. If you are looking for the best place in Holmfirth to watch a sunset, this must surely be up there! West Nab trig point is also a trig point near me, so it's a great place to go for a short walk in the Peak District.
West Nab is a bit of a hidden gem in the Peak District. Being at the northern boundary of the Peak District, it's not very well known, but a quick climb up the hill gives you incredible views over Huddersfield, Holmfirth, over to Saddleworth and Manchester and beyond.
It has a bit of a mystical past, being a supposed place of ancient worship. One of the largest rocks has three circular bowls and is thought to be the seat of three priests or druids. Whether this is true or not, it's a beautiful and atmospheric place – well worth a visit. The area is designated as a Site of Special Scientific Interest and dogs are excluded. There is a sign on the stile warning you of this so if you are a dog owner, don't take your dog.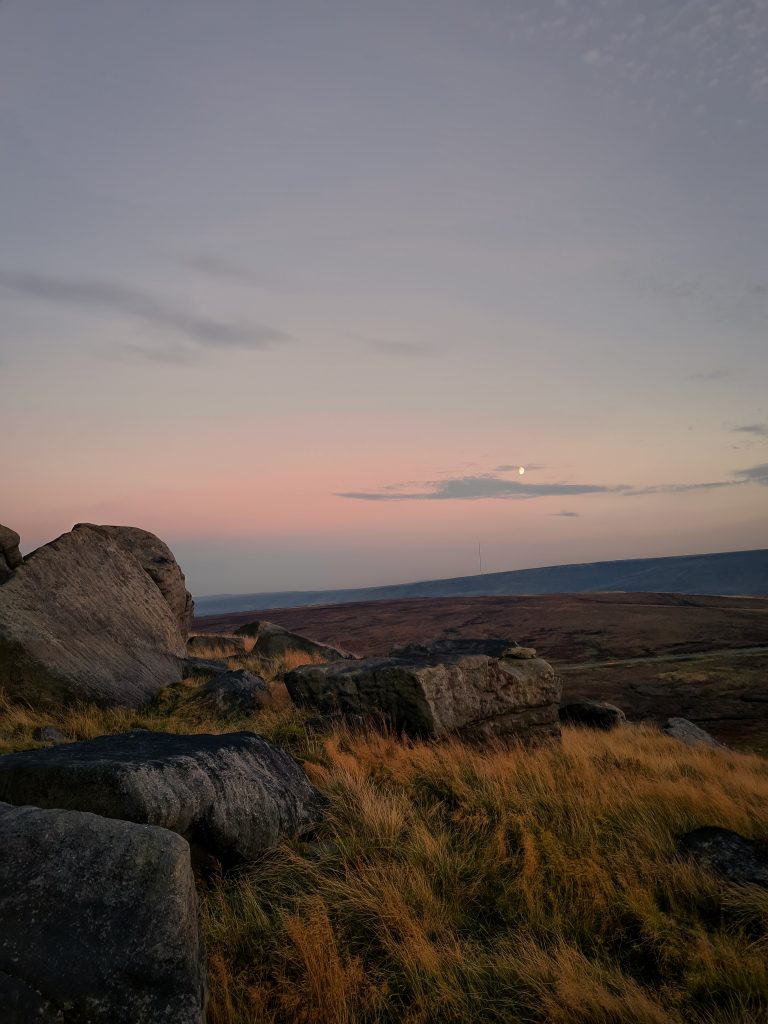 West Nab is one of the shortest trig walks we've done. We took a fish and chips supper (also known as a chipnic in our house!) to enjoy at the summit – we take all our rubbish home, which is one of the reasons our car looks like a skip!
This blog may contain affiliate links through which, at no additional cost to you, I may earn a small commission. I only recommend products I would use myself and all opinions expressed here are my own. Read full privacy policy here.
It had been a rainy couple of days beforehand so the ground at the bottom of the hill was quite wet and boggy. I was very grateful I had put walking boots on! The walk up to the summit from the road is relatively easy going and is a steady short climb. You need to go over a stile to access the moorland, which is a little bit rickety, so take care.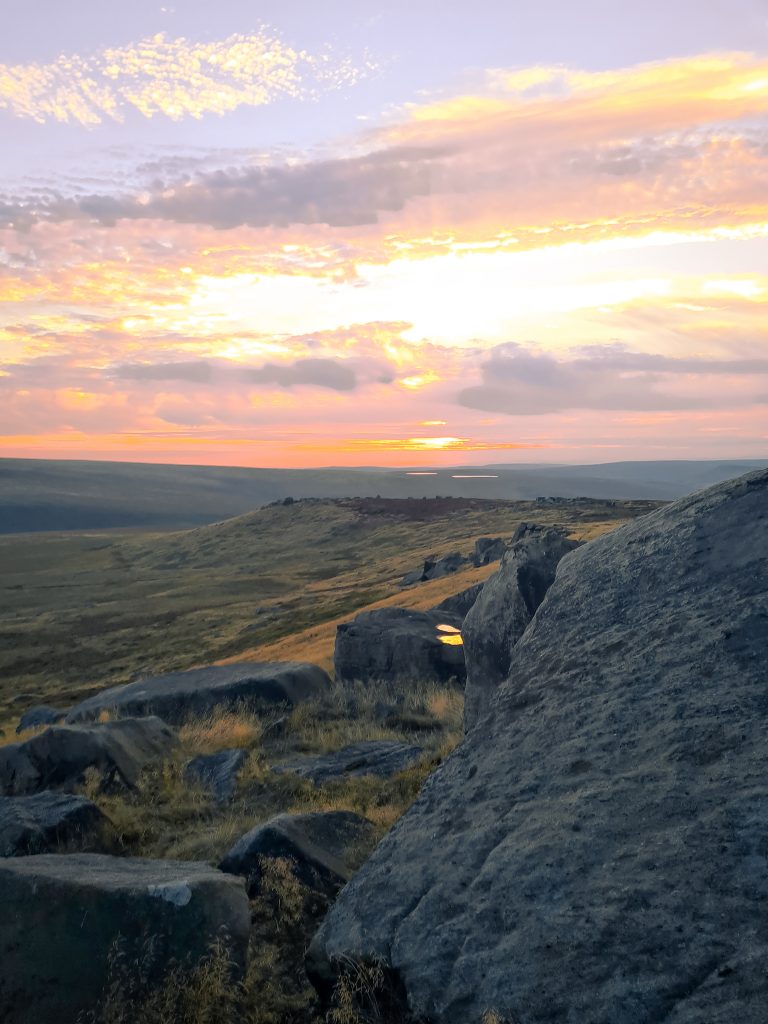 After a quick walk up the hill to find the West Nab trig point and tick it off our Ethel bagging list and Trig Point list, we enjoyed our late tea and watched the sun go down. Hols loves clambering over rocks and there are plenty of huge ones to scramble about on up there.
There wasn't a soul around (other then a barn owl and some very talkative grouse on the moor) until the sun went down and some cyclists came up. They soon went though and we had the hill to ourselves again.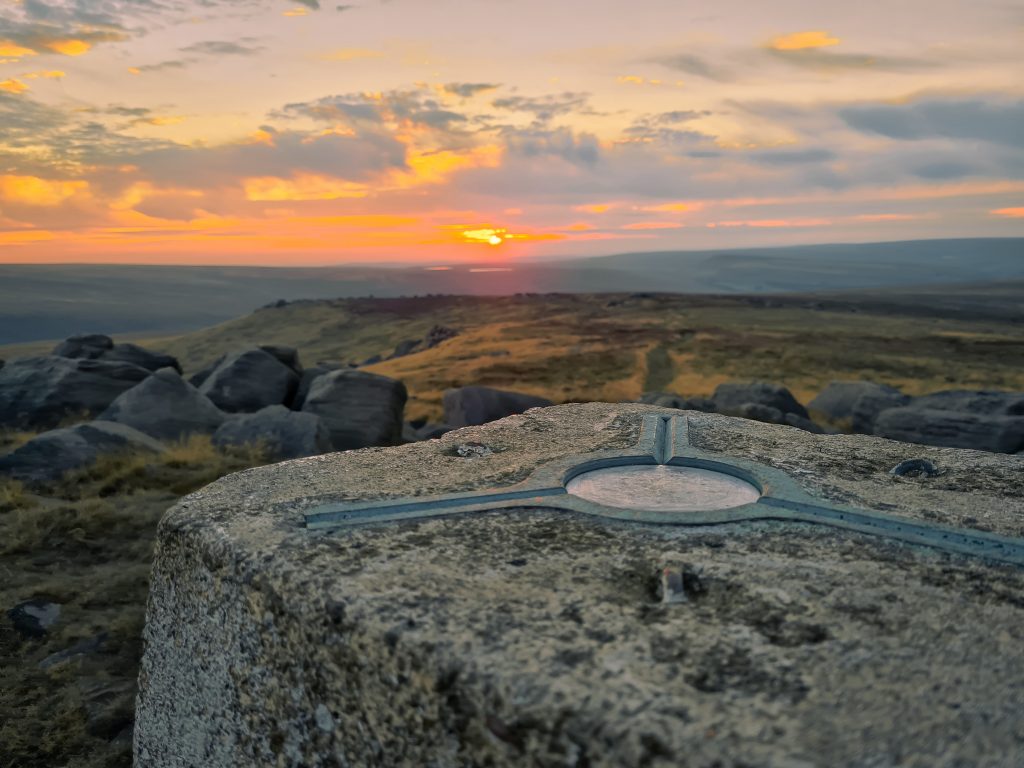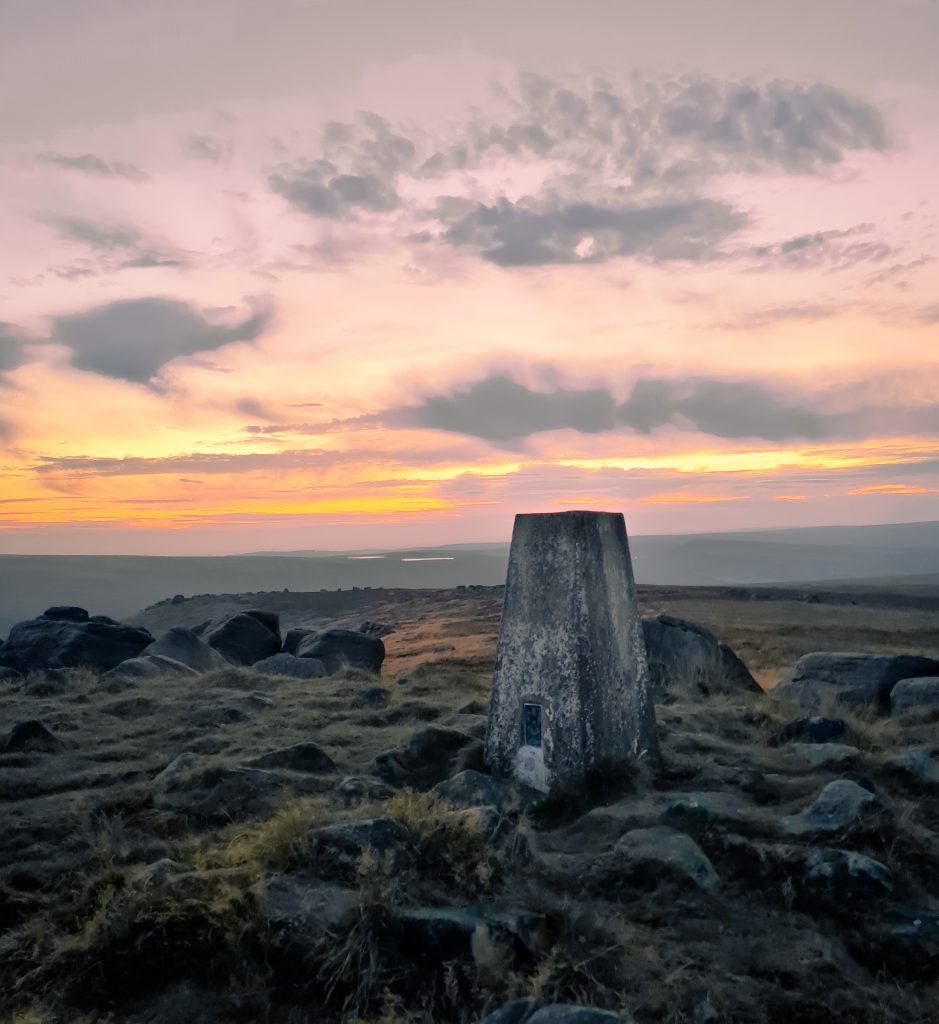 If you want to enjoy a sunset at West Nab, be sure to check the time of the sunset and allow yourself plenty of time to get to the summit. This is the route from the car park – it's really obvious though.
Parking: lay-by just off Wessenden Head Road
Facilities: None
Walk Time: 20-30 mins
Distance: less than a mile
Trig Points Bagged: West Nab
Peak District Peaks Bagged: West Nab
Peak District Ethels Bagged: West Nab
West Nab Walk Route Map: (click the image to download the gpx file for your device):
If you wanted a longer walk you could also add in a trip to the nearby Wessenden Head waterfalls.
For more Peak District trig point walks or Peak District peak bagging walks, you can check out our progress lists. This would be a lovely addition to another longer hike – maybe Circular Walk from Marsden to Wessenden Head or Black Hill Circular Walk, Holmfirth or Black Hill, West Nab and Blackpool Bridge.