Monsal Trail
The Monsal Trail is an 8.5 mile traffic free route running from Blackwell Mill in Cheedale to Bakewell. The route is a former railway line and winds its way through the beautiful Peak District countryside.
I feel like I should preface this Monsal Trail route by saying we didn't walk it – we cycled it! I know this is a walking blog but it's the school holidays and I'm mixing things up a bit for Holly. We planned to explore the Monsal Trail and decided to hire bikes to do so. We have got our own bikes but I didn't get them out early enough, Joel was working and I can't work the bike carrier for the car. It was easier to just hire bikes from Hassop Station.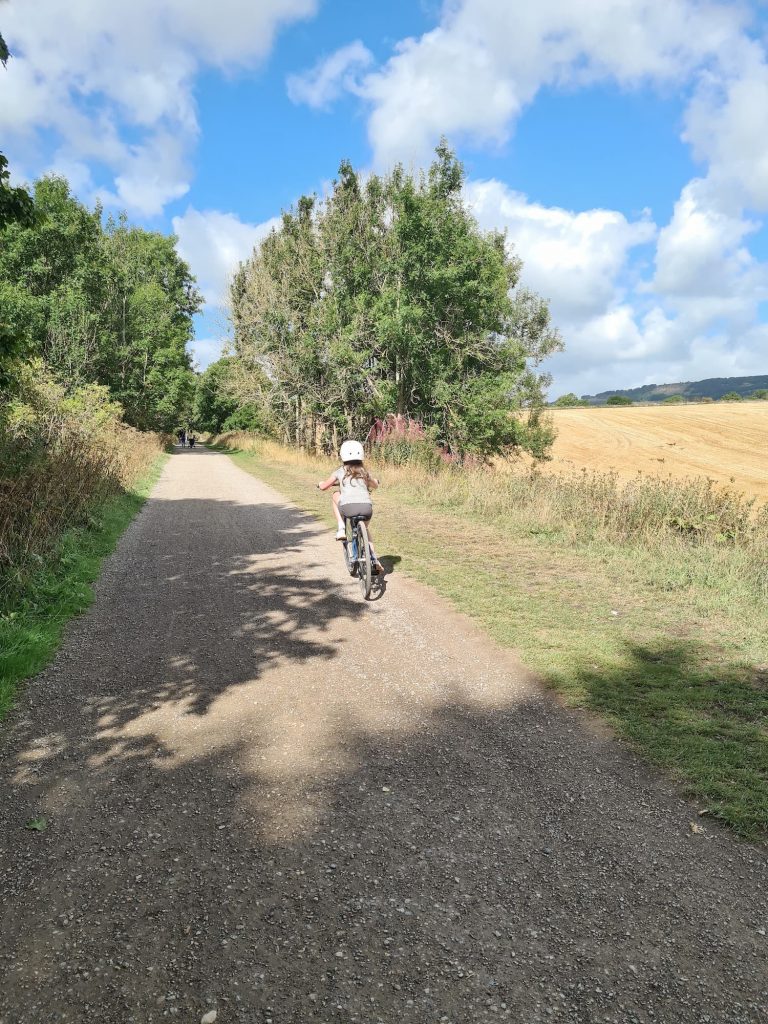 Holly doesn't get to ride her bike very often, as we live on a hillside with barely anywhere flat. Her foray back into the world of cycling didn't start out well as she had almost forgotten how to ride a bike – who knew you could? After falling off a few times (into some nettles – ouch!) she managed to get some confidence back and then she was off!
We cycled from Hassop Station along the very flat trail, through the lovely countryside. The trail was very busy with other walkers and cyclists, dogs, children and even horses.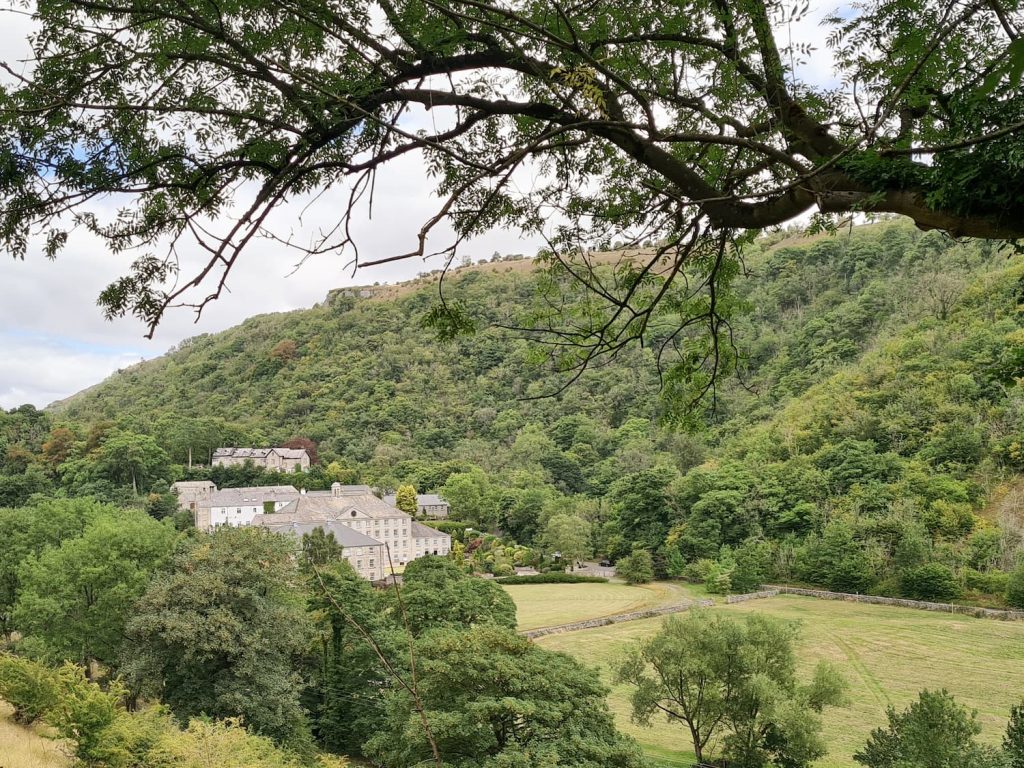 There are four former railway tunnels on the trail, each being lit during normal daylight hours. They're still really dark though.
The Monsal Trail passes over the beautiful Headstone Viaduct – there are amazing views of this from the car park where we started our Fin Cop Walk.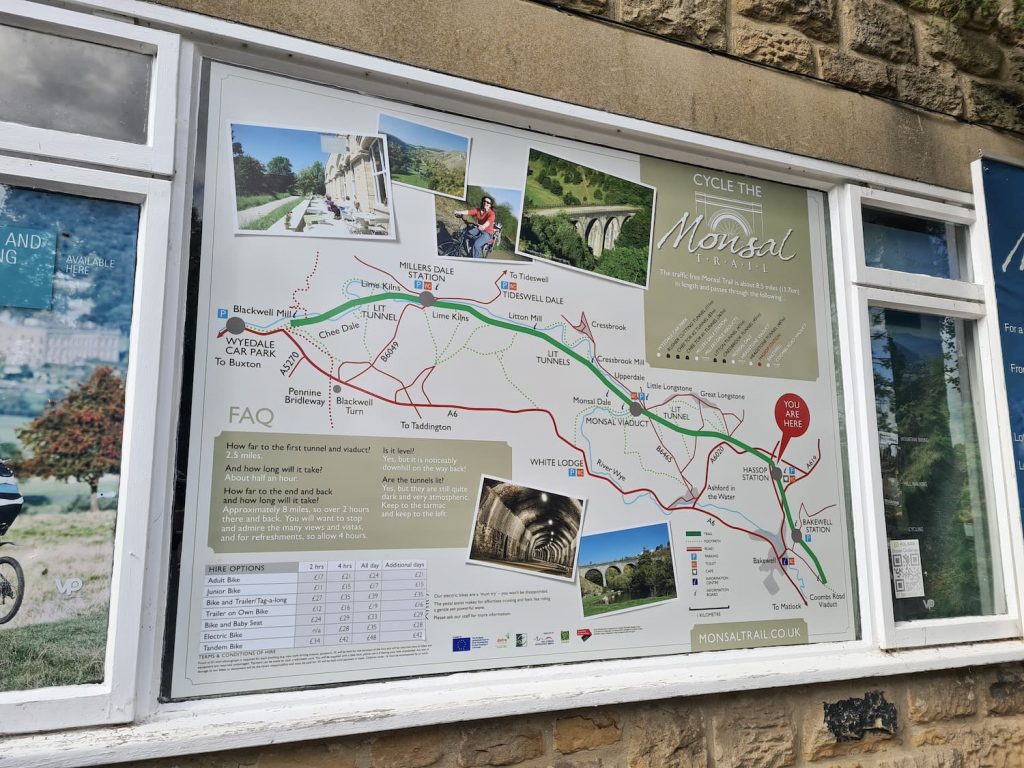 Monsal Trail Bike Hire
We hired our bikes from Hassop Station. They have a range of bikes available to suit your needs, and prices start from £17 for 2 hours (for an adult bike) and £11 for a junior bike. You can hire bikes all day if you like but the guy in the shop recommended we hire the bikes for 4 hours to do the whole trail.
Make sure you're prepared – the cycle hire will ask for some form of photo ID which you leave with them as a deposit for the bikes. I only had a debit card with me, which I didn't mind leaving, but it meant that I couldn't cycle to Buxton and get some lunch as we'd planned as I had no debit card with me! I only realised this when we'd gone through the Headstone Tunnel.
Monsal Trail Car Park
There is parking for the Monsal Trail at various points, but you can park at
Bakewell Station DE45 1GE
Hassop Station (as we did) DE45 1NW
Wyedale Car Park SK17 9TE
if you want to cycle or walk most of the trail. We chose Hassop Station as there is a cafe and toilets there, as well as cycle hire for the Monsal Trail.