Edale Skyline [With GPX File]
One of the walks I've had on my list for ages is the Edale Skyline, a challenging walk of 20 miles on the hills around Edale. Starting from Hope, this walk heads up to Win Hill before climbing up Kinder Scout via Crookstone Knoll, winding round to Kinder Low and then passing Brown Knoll, Rushup Edge and The Great Ridge of Mam Tor and Lose Hill before dropping back down into Hope. The views on a clear day are incredible!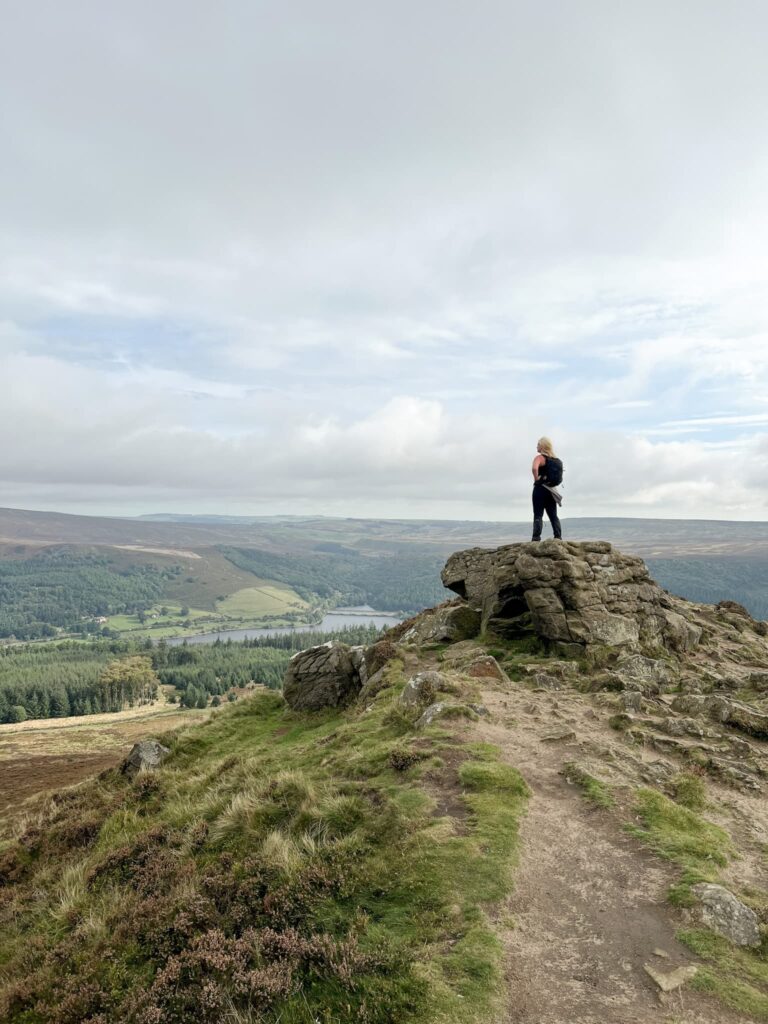 This version of the classic Edale Skyline walk also visits 4 Peak District trig points (Win Hill, Kinder Low, Brown Knoll and Mam Tor) and 5 Ethels (Win Hill, Brown Knoll, Rushup Edge, Mam Tor and Lose Hill). We didn't visit the true summit of Kinder Scout on this walk or Grindslow Knoll but you could add these on as an extra if you wanted.
We started from Hope and set along the roads to cross the railway line and head up the steep climb to Win Hill passing Twitchill Farm. From Win Hill we retraced our steps down Hope Brink and picked up the Roman Road to Hope Cross, before climbing Crookstone Hill to Crookstone Knoll.
We followed the path winding around the edge of Upper Moor, passing Ollerbrook Clough to Ringing Roger, then wandered along Nether Tor and Upper Tor to the top of Grindsbrook Clough. Here you can nip up Grindslow Knoll if you want to bag an extra Ethel along the way, but we carried on towards Crowden Tower and the Wool Packs. This part of Kinder Scout is always VERY wet and boggy but the amazing rock formations kind of make up for it.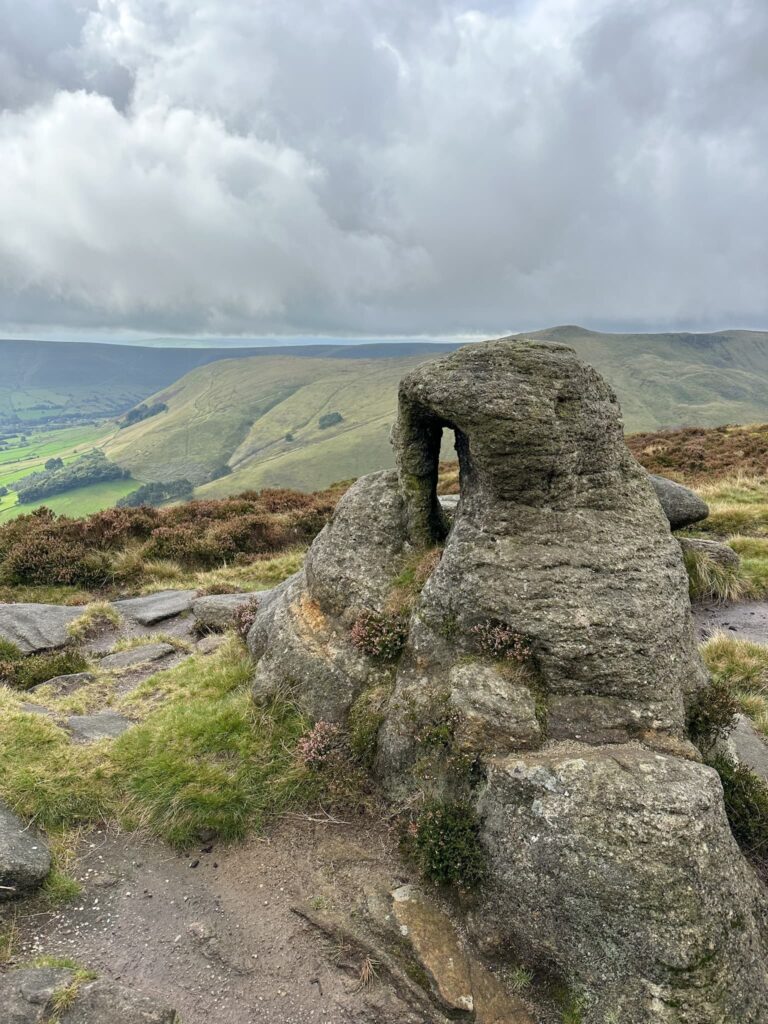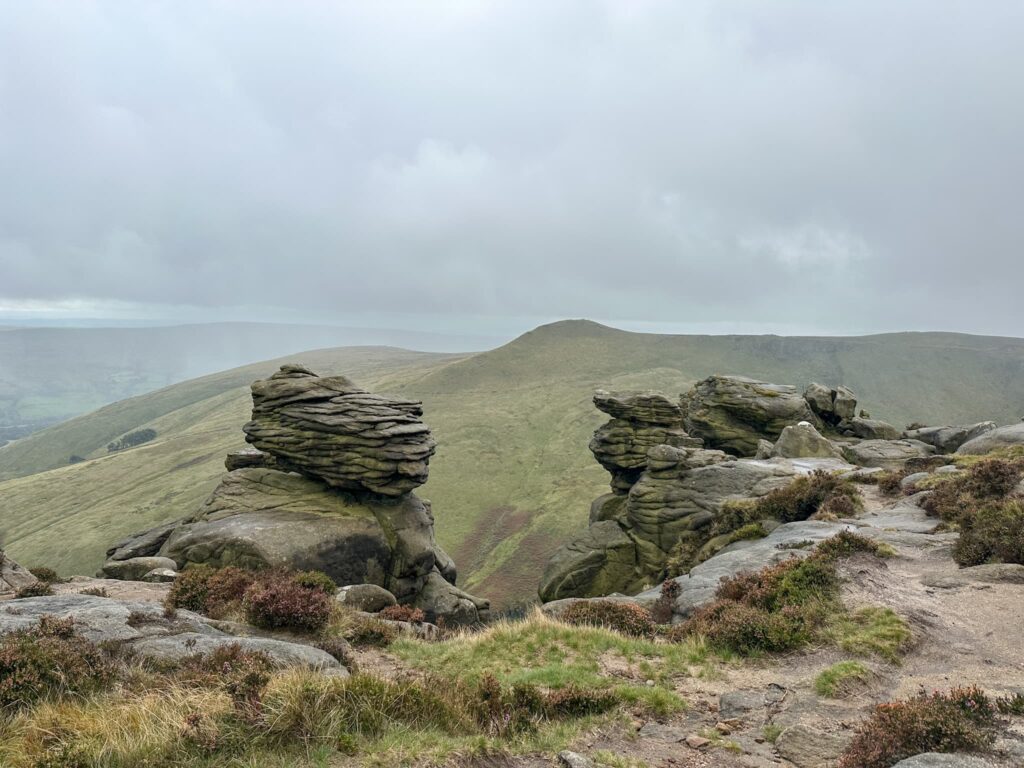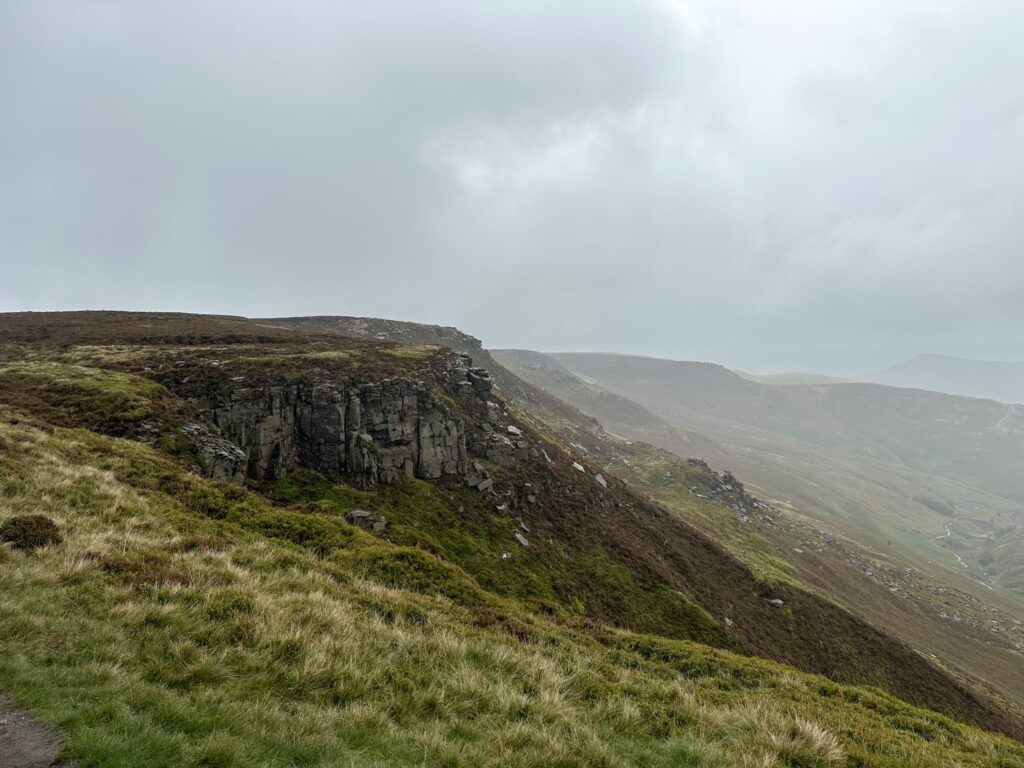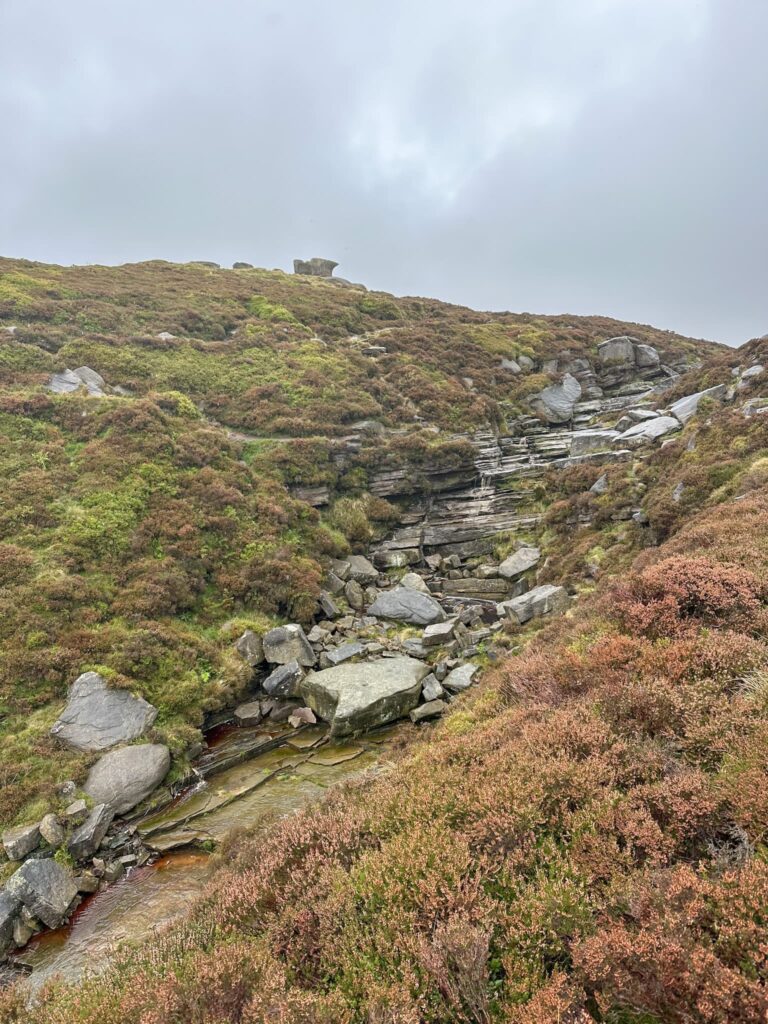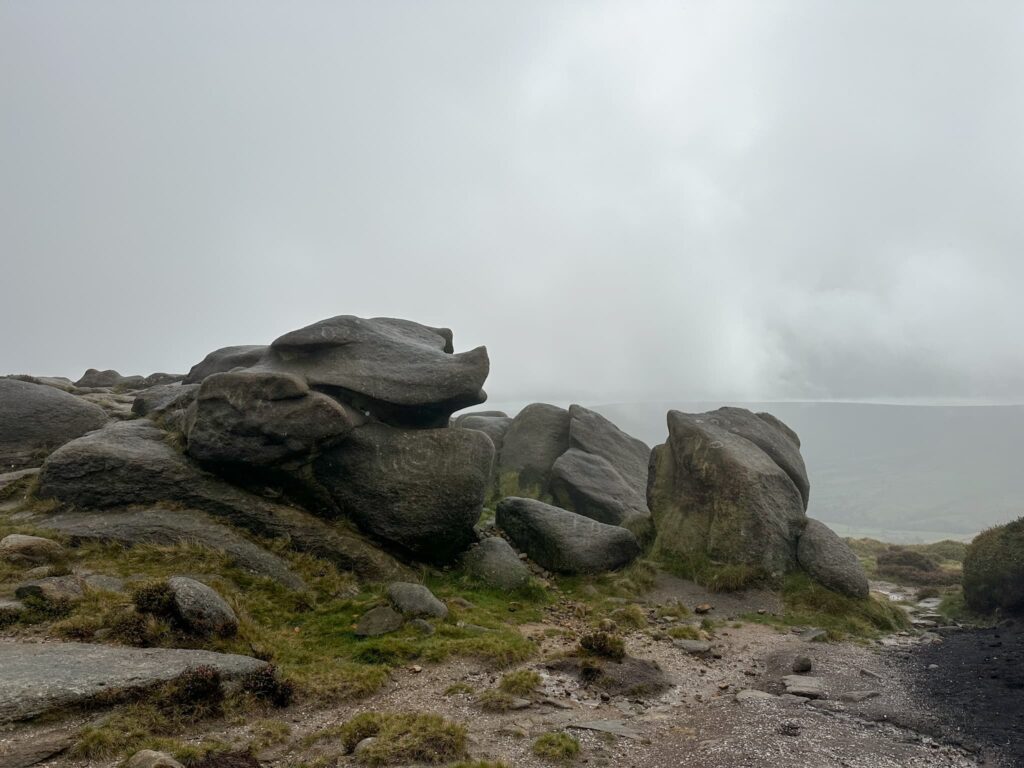 We passed Pym Chair (again, you could have a detour to the true summit of Kinder Scout from here) and carried on to Noe Stool before detouring up to the Kinder Low trig point. This is an extra little bonus as this trig point doesn't seem to appear on most Edale Skyline walking routes!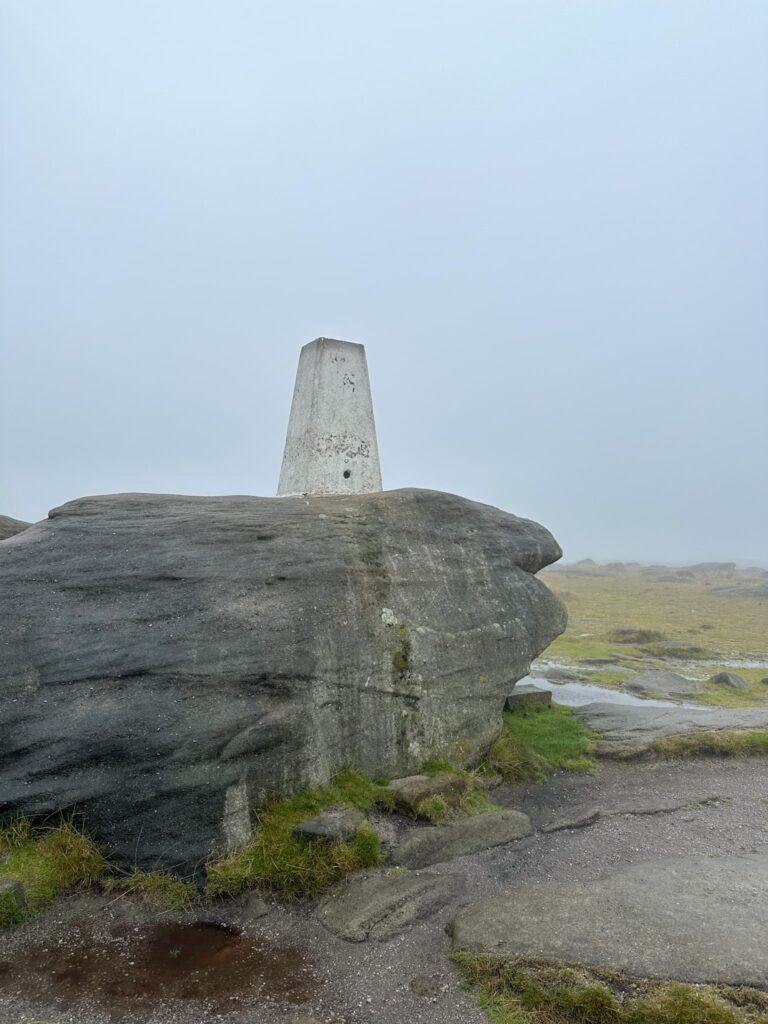 From the trig point we passed Edale Rocks and went down Swine's Back to the junction with the top of Jacob's Ladder then picked up the seemingly never-ending stone slab path to Brown Knoll and it's trig point.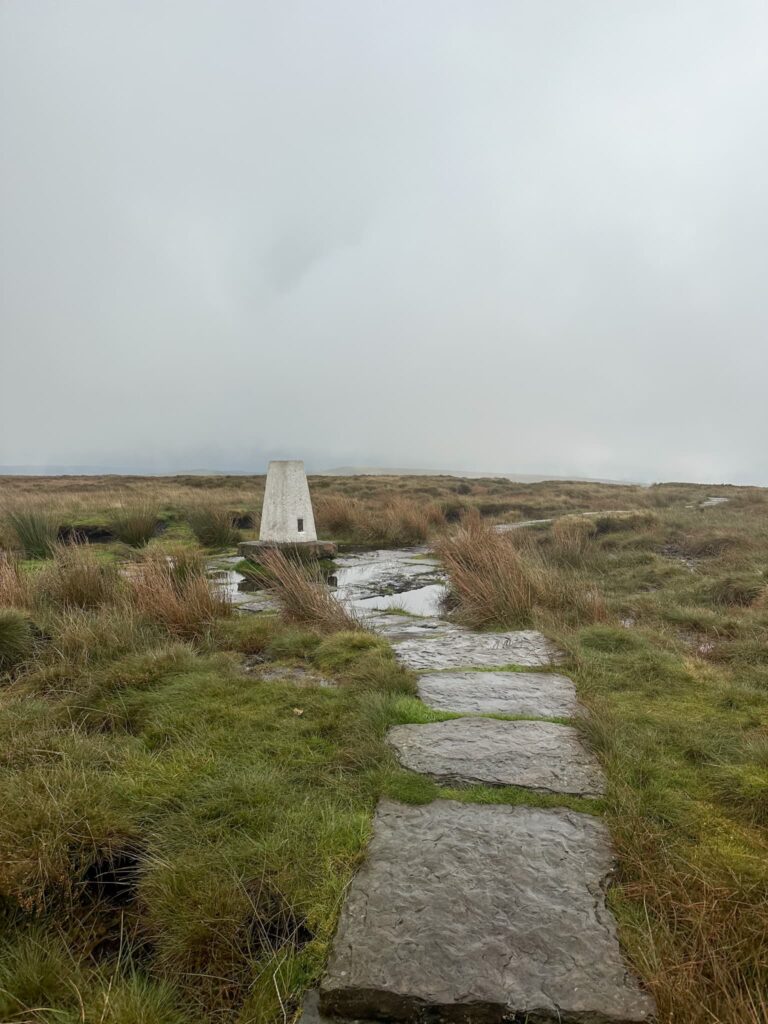 After taking trig point photos, we carried on along the stone slabs to pick up a rough track leading along Rushup Edge to Lord's Seat, an ancient burial barrow. From Lord's Seat you have great views down into the Vale of Edale and across The Great Ridge.
Crossing the road, we climbed up the steps to Mam Tor summit and then along The Great Ridge to Hollins Cross, Back Tor and Lose Hill before the steep descent back down past Lose Hill Farm to Hope and a well earned drink in The Woodroffe Arms.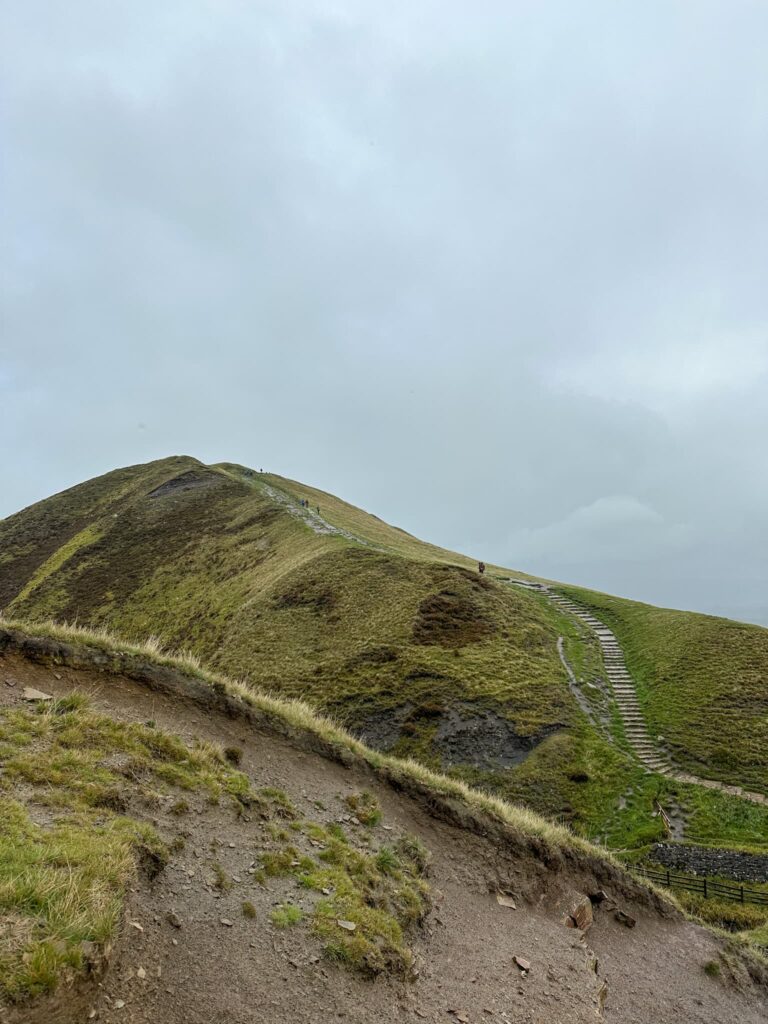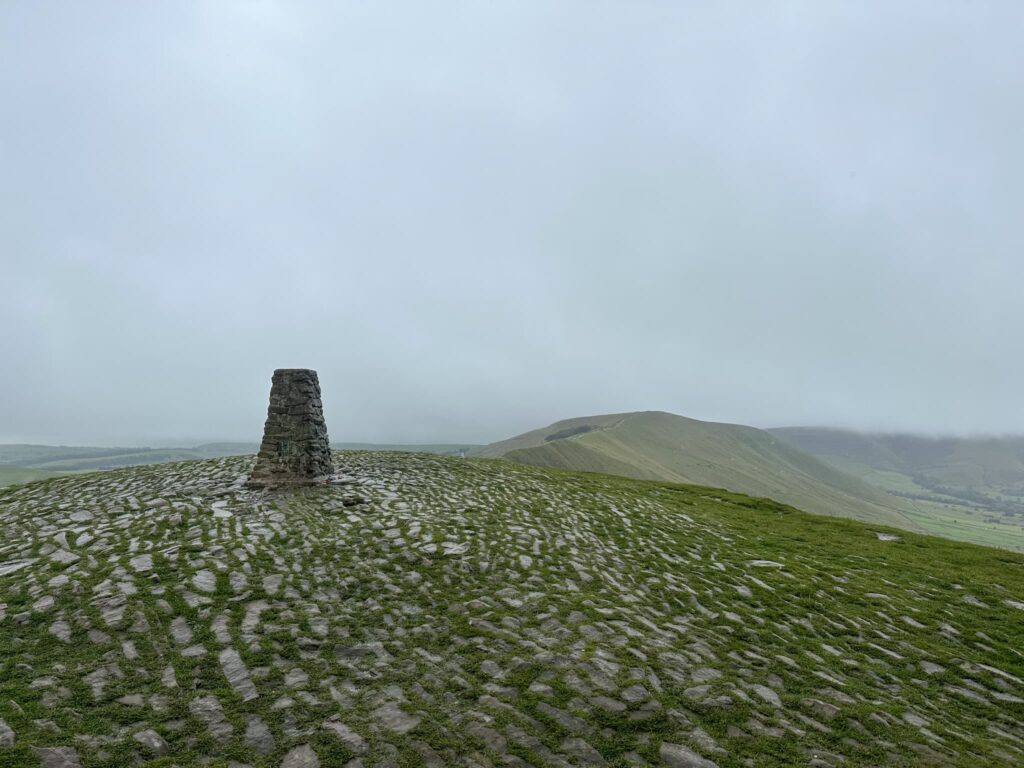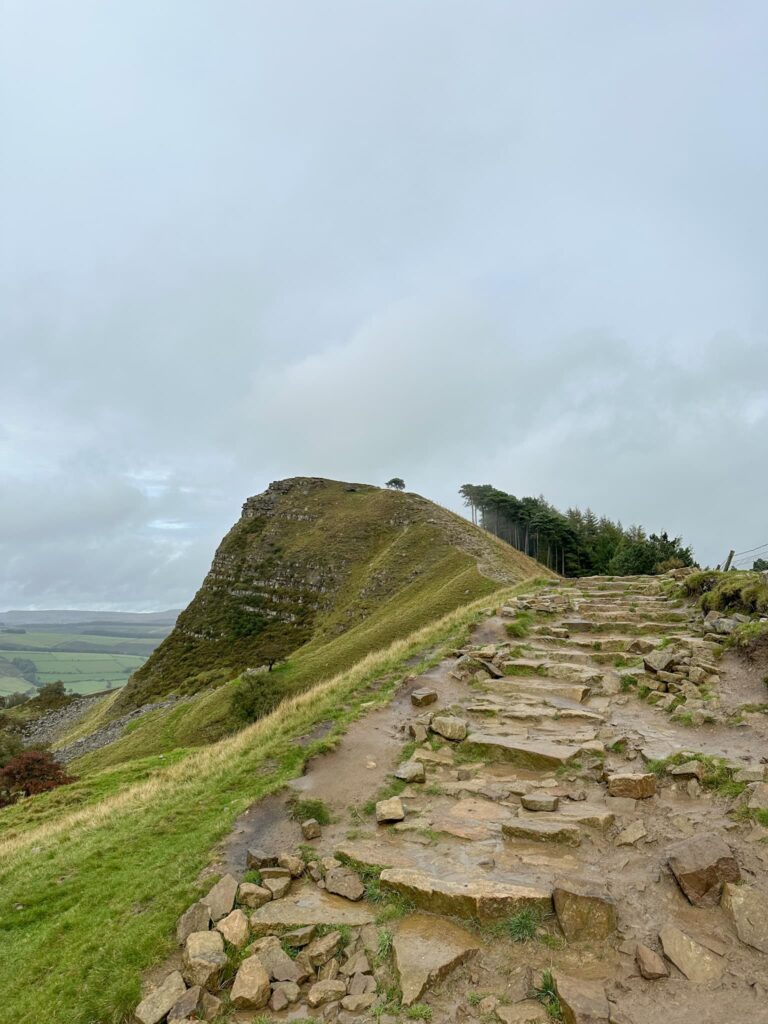 With train stations in both Hope and Edale this is a challenge walk you can access via public transport.
How Far is the Edale Skyline?
The Edale Skyline is 20 miles of challenging hillwalking, with some steep climbs along the way.
How Long to Walk the Edale Skyline?
The Edale Skyline is a challenging walk and you should allow 9-12 hours or a full day of hillwalking. We took just over 7 hours to complete this but the time will depend on your fitness and the conditions underfoot – if it's boggy on Kinder Scout it can slow you down.
What are the Peaks on the Edale Skyline?
Win Hill, Brown Knoll, Rushup Edge, Mam Tor and Lose Hill
Where to Start the Edale Skyline
We started from Hope, where there is a great car park with loos and plenty of cafes and shops to stock up on essentials like Haribo. You can also start this from Edale itself and head up Ringing Roger, or from the Mam Nick car park near Mam Tor and Rushup Edge. There is no official starting point so you can choose what works best for you.
Edale Skyline GPX
Click to download a map you can use in your map app.
Parking: We parked in Hope Car Park S33 6SB and paid £7 for 24 hours of parking – you can buy 10 hours of parking but we didn't want to risk it! W3W:///position.caveman.blackbird
Facilities: Toilets in the car park and lots of cafes and shops nearby including a Spar just across the road from the car park.
Walk Time: 7-10 hours
Difficulty: ▲▲▲
Distance: 20 miles (32km)
Elevation: 3812ft (1162m)
Trig Points Bagged: Win Hill, Kinder Low, Brown Knoll, Mam Tor
Peak District Peaks Bagged: Win Hill, Kinder Low, Brown Knoll, Lord's Seat, Mam Tor, Hollins Cross, Back Tor, Lose Hill
Peak District Ethels Bagged: Win Hill, Brown Knoll, Rushup Edge, Mam Tor and Lose Hill