Yorkshire Dales Walk from Settle to Long Preston
The Yorkshire Dales has some of the most beautiful countryside in the UK, and the area around Settle is no exception. This walk from Settle to Long Preston (and back, if you wanted to make it a longer walk) is approximately 7.5km and takes in some stunning moorland scenery. Here's the route if you fancy a walk from Settle to Long Preston following the Pennine Bridleway.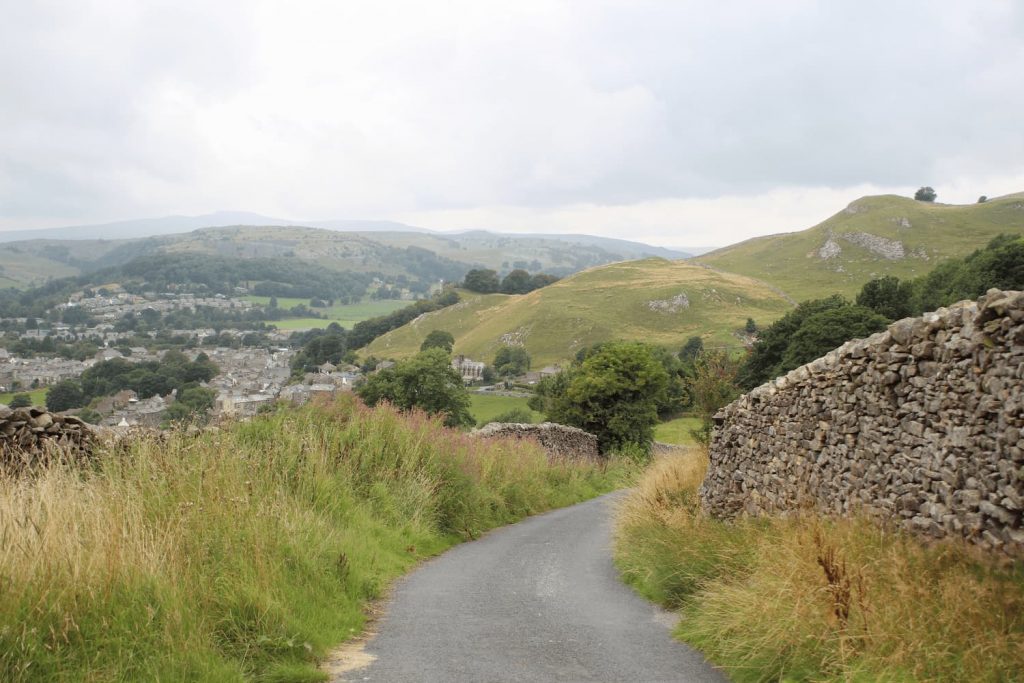 On our last day in the Yorkshire Dales we decided to have a walk around Settle and pick up some puzzle geocaches I had solved a while ago. I think I'll remember the first national lockdown as the time of many, many online jigsaws! I completed the puzzles in the Bob Ross series by Bxgeo. The solved coordinates appeared in a nice long line on the map, so I knew we had to walk and get them. It seemed like a relatively easy walk and, apart from the initial climb, it was steady going.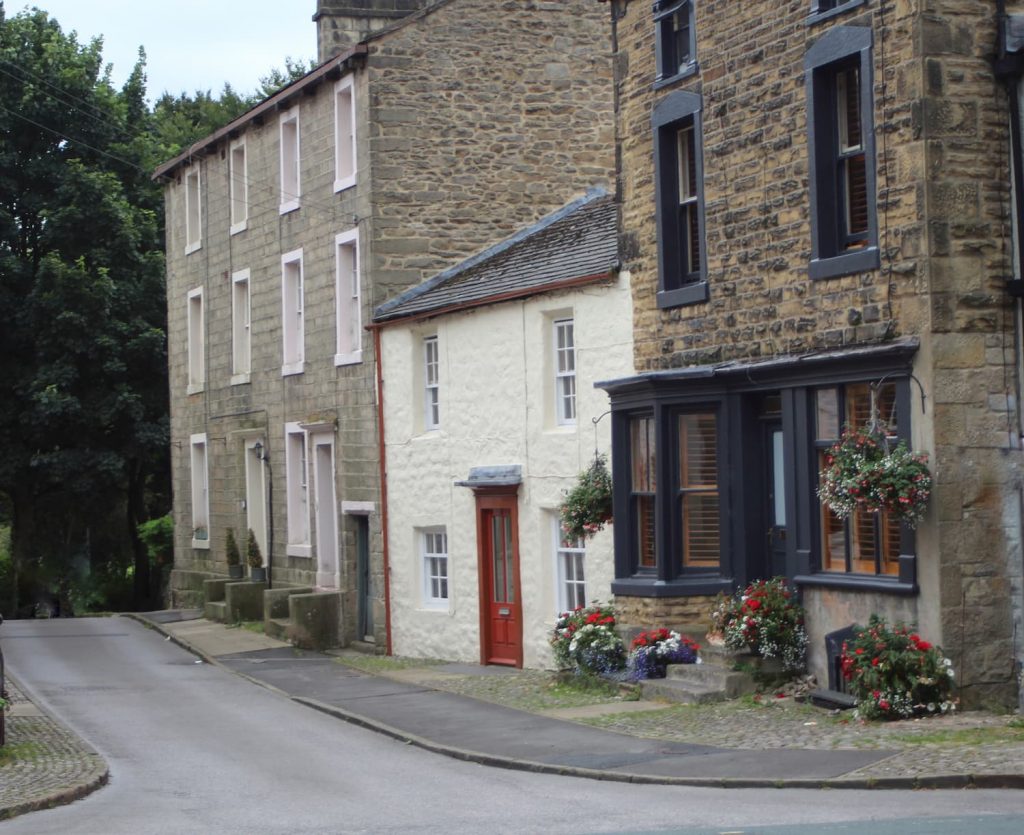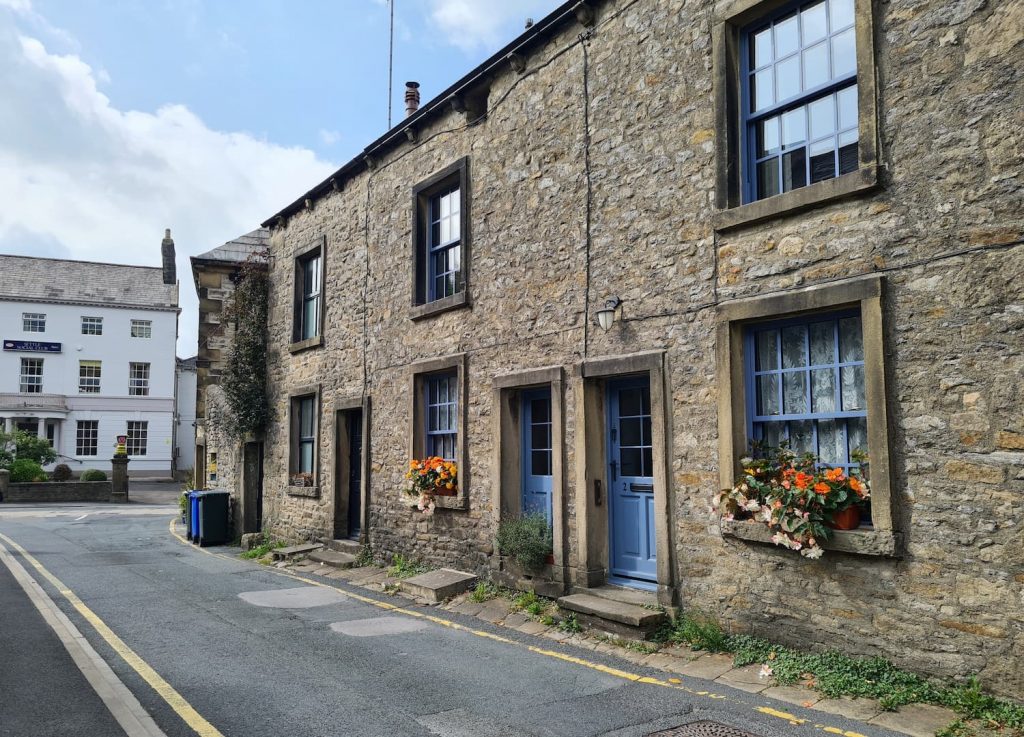 We parked in the Greenfoot car park in Settle and then headed to grab a picnic from a local cafe. After the sandwiches were carefully stowed away in the rucksack, we set off. With The Museum of North Craven Life on our left, we started up the hill.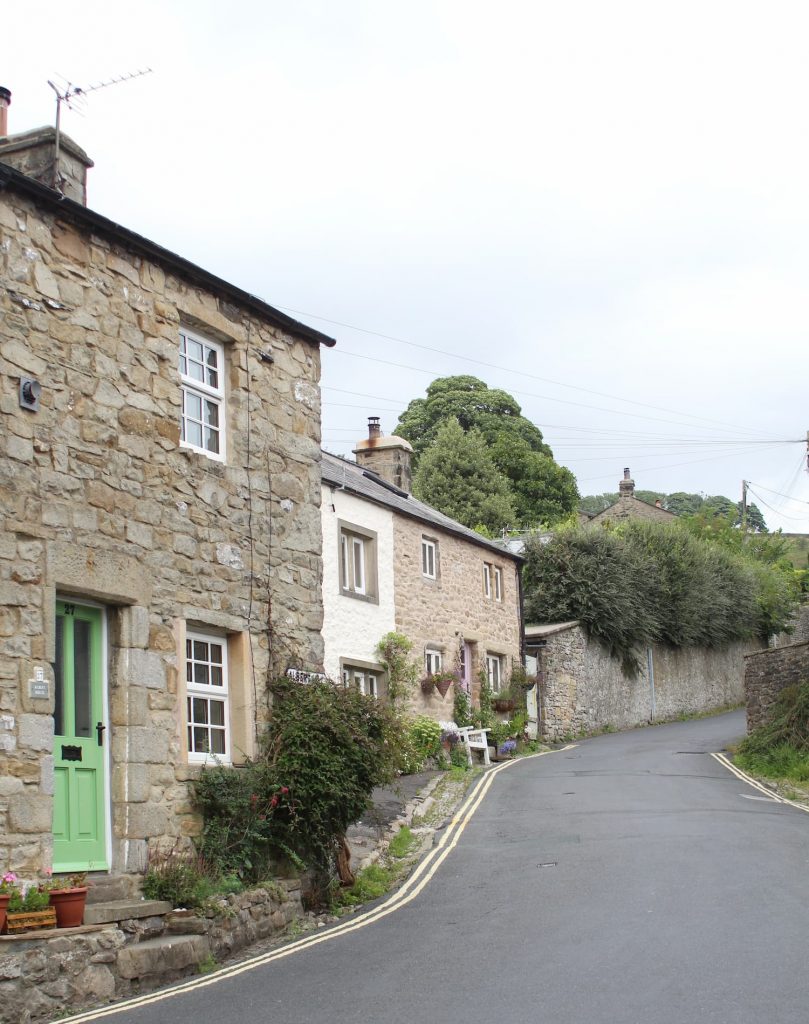 You'll come to a village green with an old telephone box which has been repurposed into a mini art gallery. As it was the Settle Flowerpot Festival there was also a couple of invading elephants on the village green.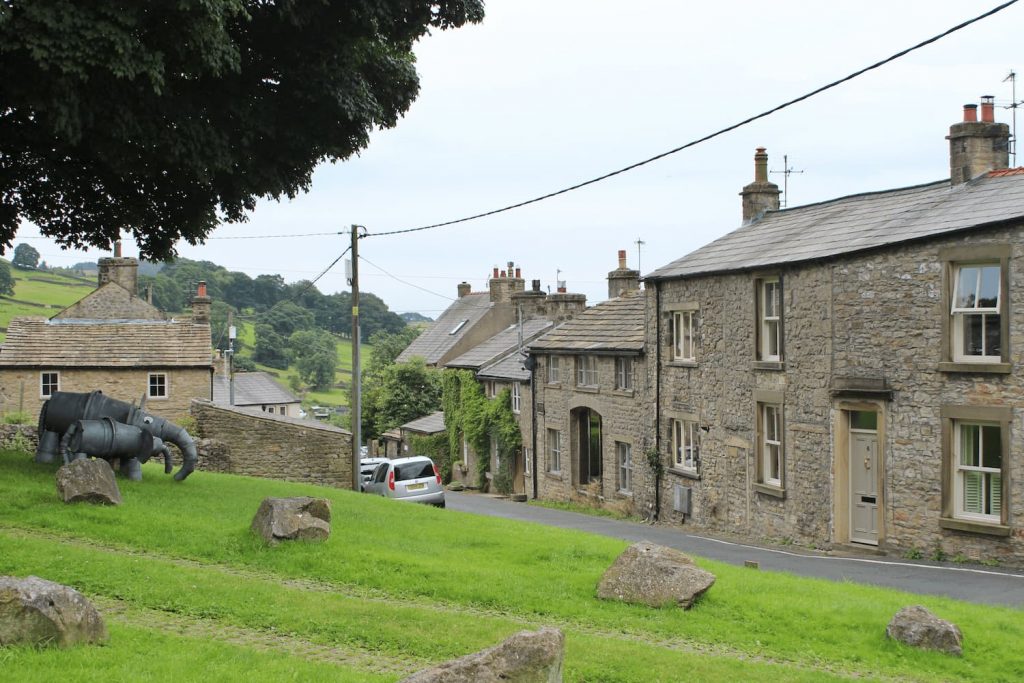 With the telephone box on our right, we walked up the hill along Mitchell Lane. This is one of those roads which shows as a road on a map, and starts out as a road, but you definitely wouldn't want to be driving down it. I've made this mistake before and ended up driving down some green roads in my battered old Peugeot 206 before, much to my husband's dismay!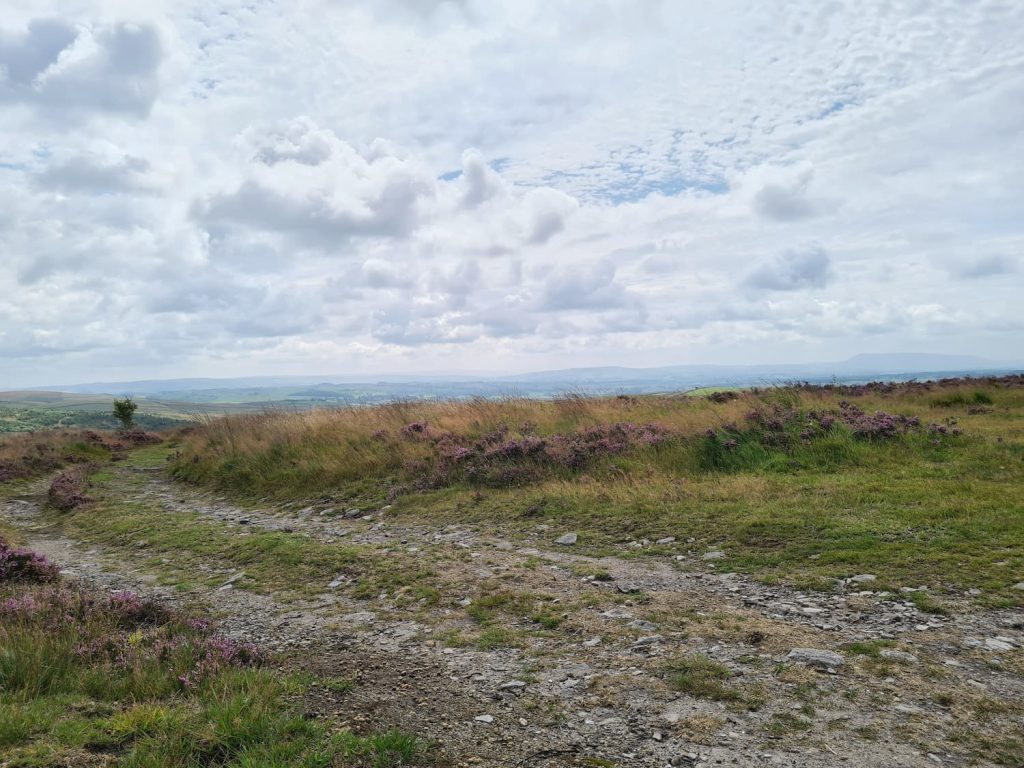 Mitchell Lane is an unmade lane which comes to a fork, with the right hand fork turning into The Pennine Bridleway. We followed this until it becomes Edge Lane, then Green Gate Lane, which leads back into Long Preston. It's essentially one road, which you think would be boring, but the views are spectacular.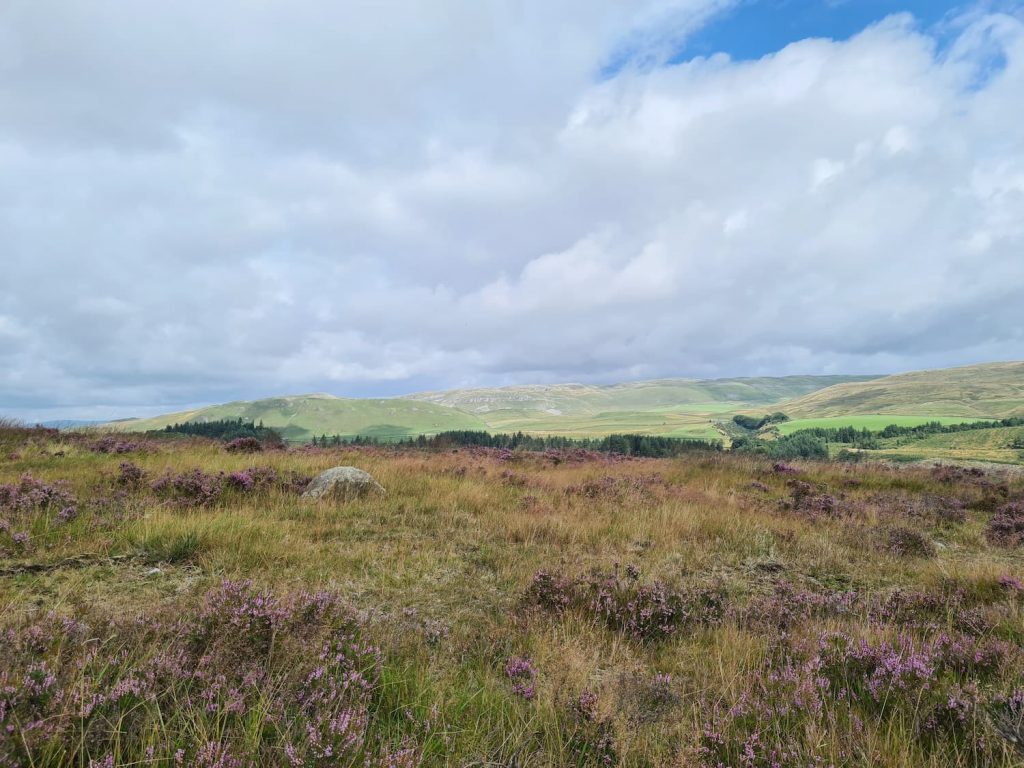 We took a little detour in Long Preston to have a nosy in the churchyard, and then we waited to catch the bus back to Settle as the smallest member of the Robinson crew was worn out from walking up Pen-y-ghent the day before. The bus ride was only 10 minutes but the busses aren't that regular so if you fancy this, make sure you check the bus timetable beforehand and get to the bus stop early.
We had a wander around Settle and had a cream tea at The Old Naked Man Cafe – with a name like that, we couldn't really go anywhere else!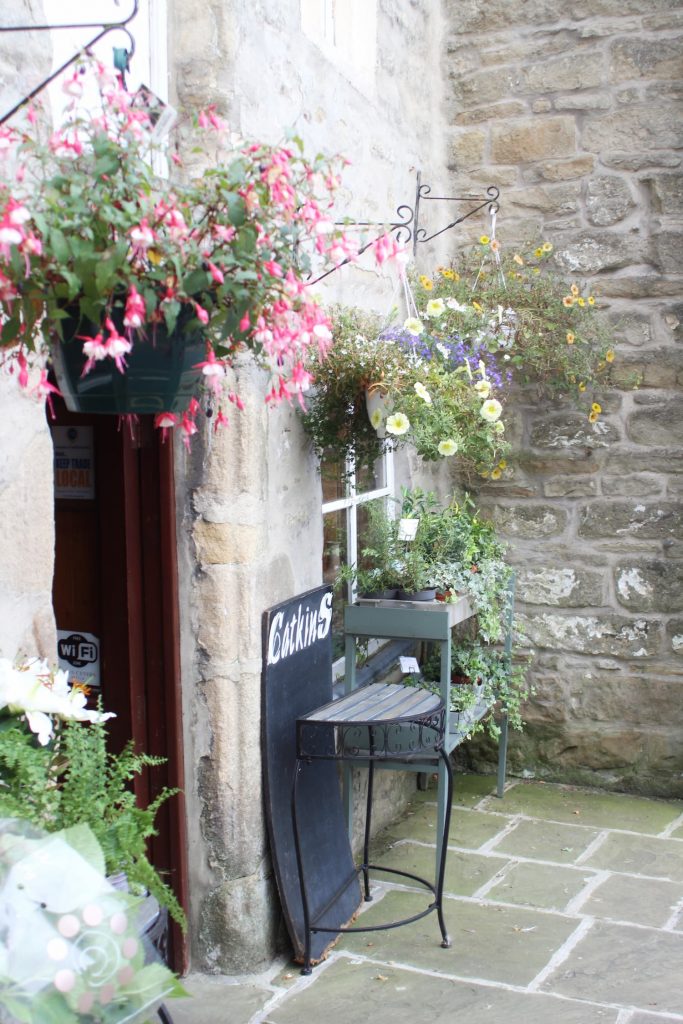 This walk from Settle to Long Preston is definitely one to do, and you can also incorporate a trip to Scalebor Force waterfall as it's not far from the route we walked. For more walks in Yorkshire, why not follow the blog or check out my Pinterest board which is full of beautiful walks in Yorkshire to do with kids or without!
Here's a map of the walk.
Car Parking: Greenfoot Car Park, Settle
Distance: Approx 7.5km
Bus Stop: Near Rohan, Long Preston. Catch the 580 to Settle from Long Preston, Maypole Green.