Cadair Idris
Looking for a Cadair Idris walk? This 6.5 mile horseshoe walk takes in Craig Lwyd, Craig Cwm Amarch, Cadair Idris and Mynydd Moel and has a stop off at the beautiful Llyn Cau, where you can have a paddle or wild swim if it's warm enough.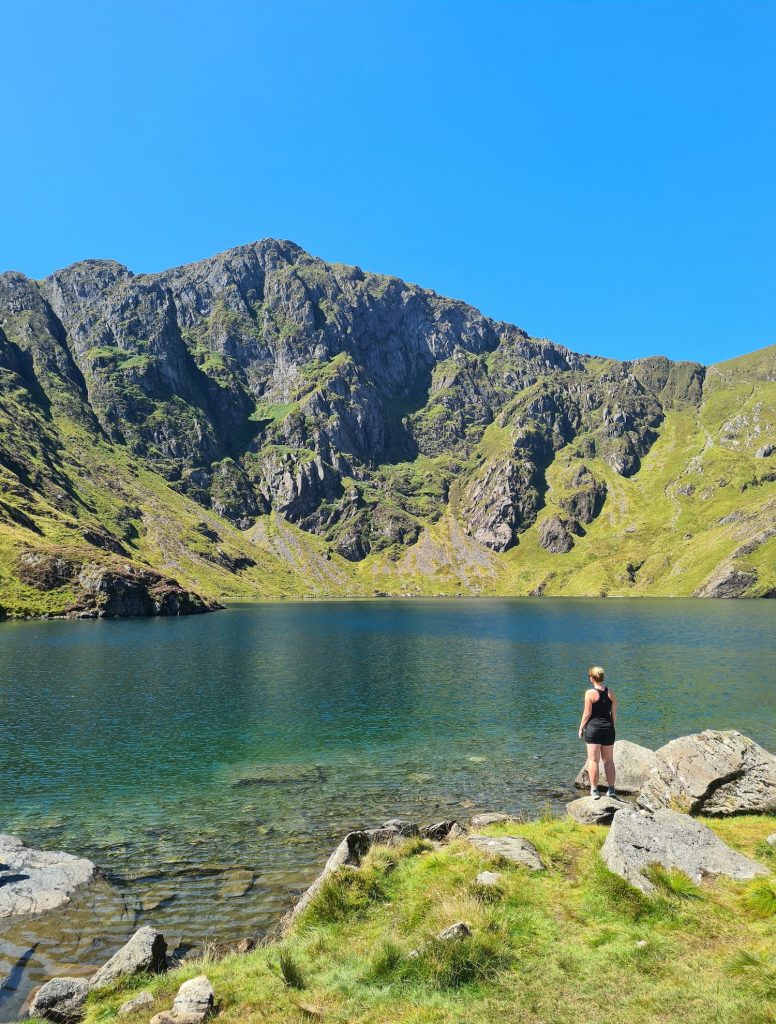 The Cadair Idris horseshoe is one of the best walks in Snowdonia and I can certainly see why! Amazing views, stunning mountains, beautiful lakes – what more do you need? Here's the Cadair Idris route information.
We recently had a trip to North Wales after I'd been easily influenced on Instagram. I saw a post about Dolgamedd camp site and loved the idea of camping next to a river bank (it was almost as good as I expected but the feral kids on the campsite spoiled it a bit – I'll do another post about the campsite). We packed up our Vango Spectre 600xl and headed to Dolgellau for a midweek break.
The first thing we do is see what walks are available nearby and we soon realised we were really near Cadair Idris. Route planned, we set off on what turned out to be a scorching day.
We started in the Dol Idris car park, which is very handy, and headed up the Minffordd Path to Llyn Cau. This is a steep path through the woods, running alongside the waterfalls, which then leads to the beautiful lake past a huge roche moutonee, left over from when the glaciers were forming this amazing place.
We were so hot by this point we went straight in the water (Hols just paddled!) for a swim and a cool down.
After a paddle, we carried on up the path to the summit of Craig Lwyd, a former Nuttall with a summit at 690m above sea level. There's only a cairn marking the summit (and I didn't even know it was the summit!). From here we carried on climbing up towards Craig Cwm Amarch (791m above sea level). This is the pointy one you can see from the lake shores. When we reached the summit, we climbed over the stile and were immediately surrounded by a swarm of flying ants!
We followed the path down slightly and then started the climb back up to the summit of Penygadair (or Cadair Idris) at 893m above sea level. This is a rocky climb from this side, and the path is quite hard to see in places as it's all rock on rock on rock – we just kept heading upwards. Eventually we reached the top where the trig point was, only to be greeted by yet another swarm of flying ants. Lucky us! We had a quick breather in the bothy (and Joel had his celebratory can of Kopparberg) and then we set off for Mynnydd Moel (863m above sea level). This is topped by a small wind shelter and yes, more flying ants!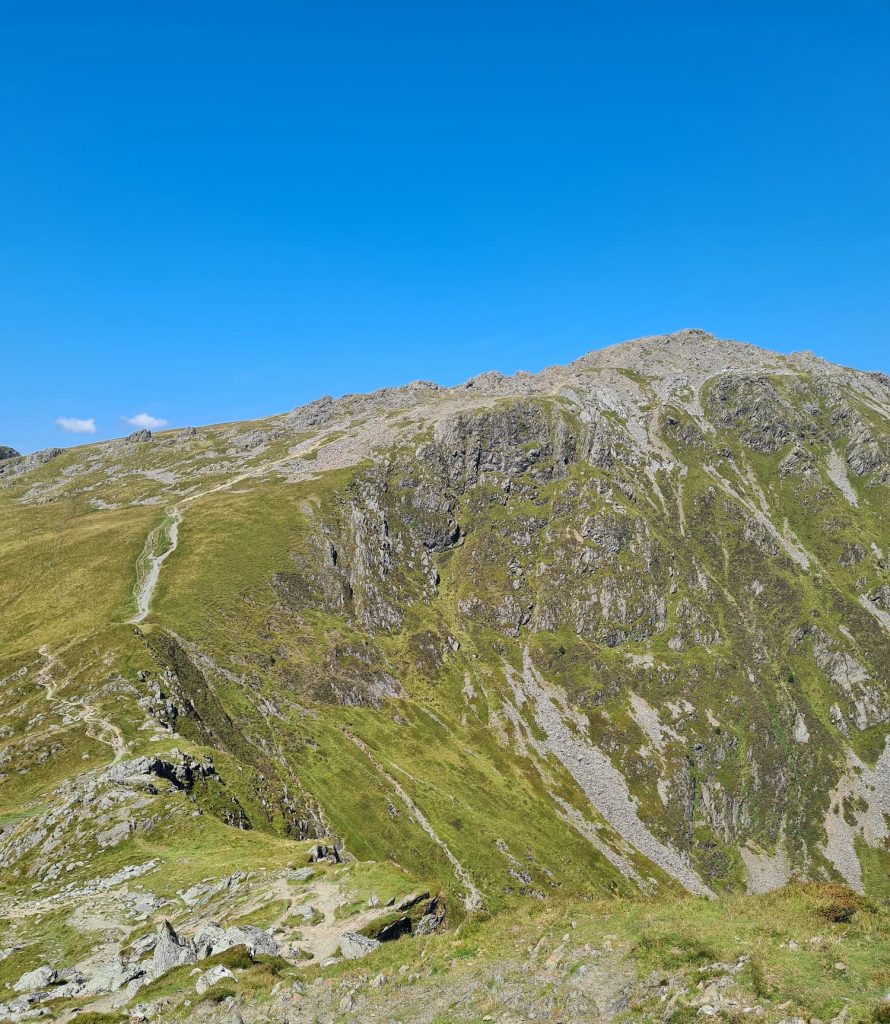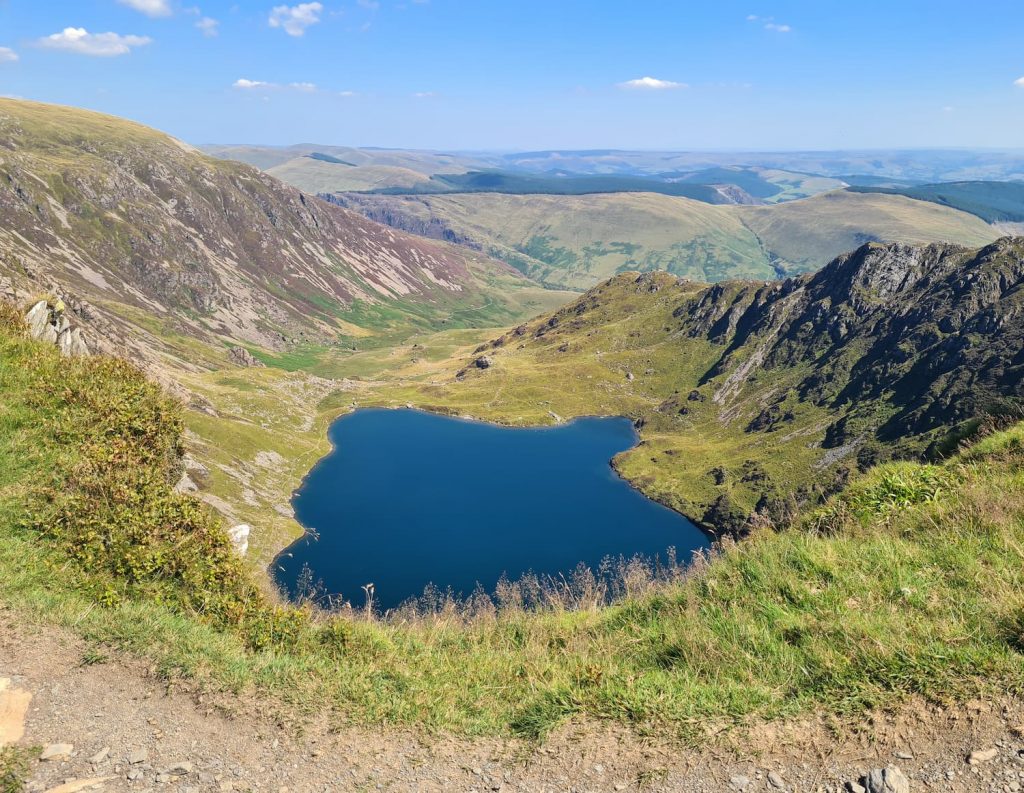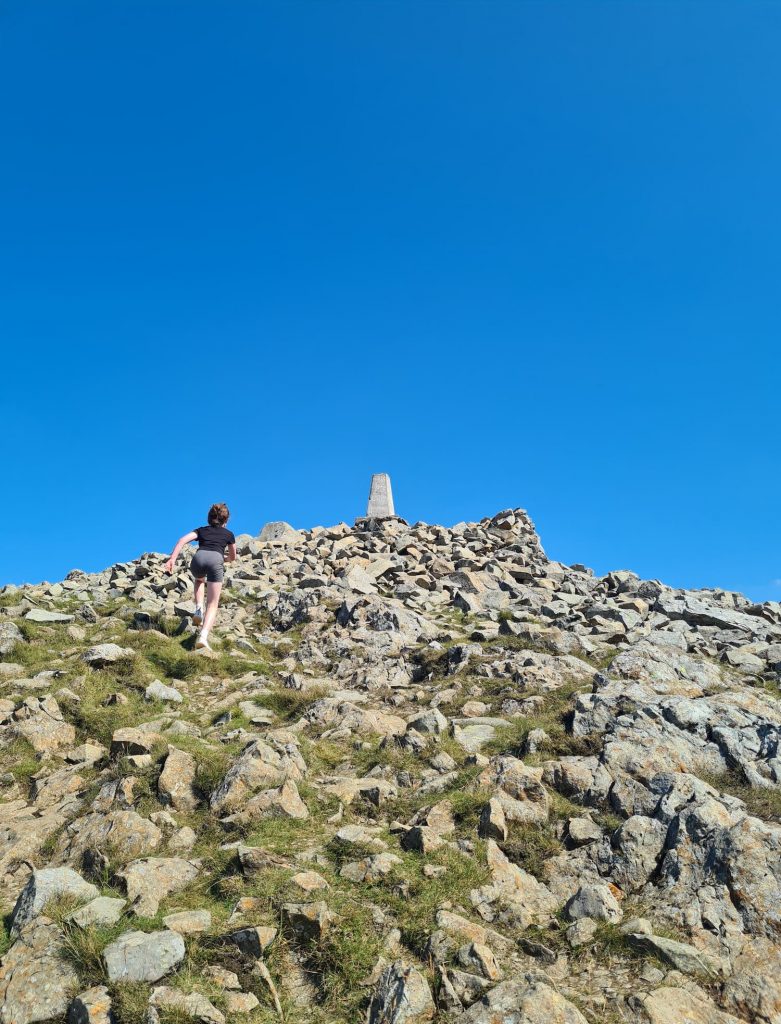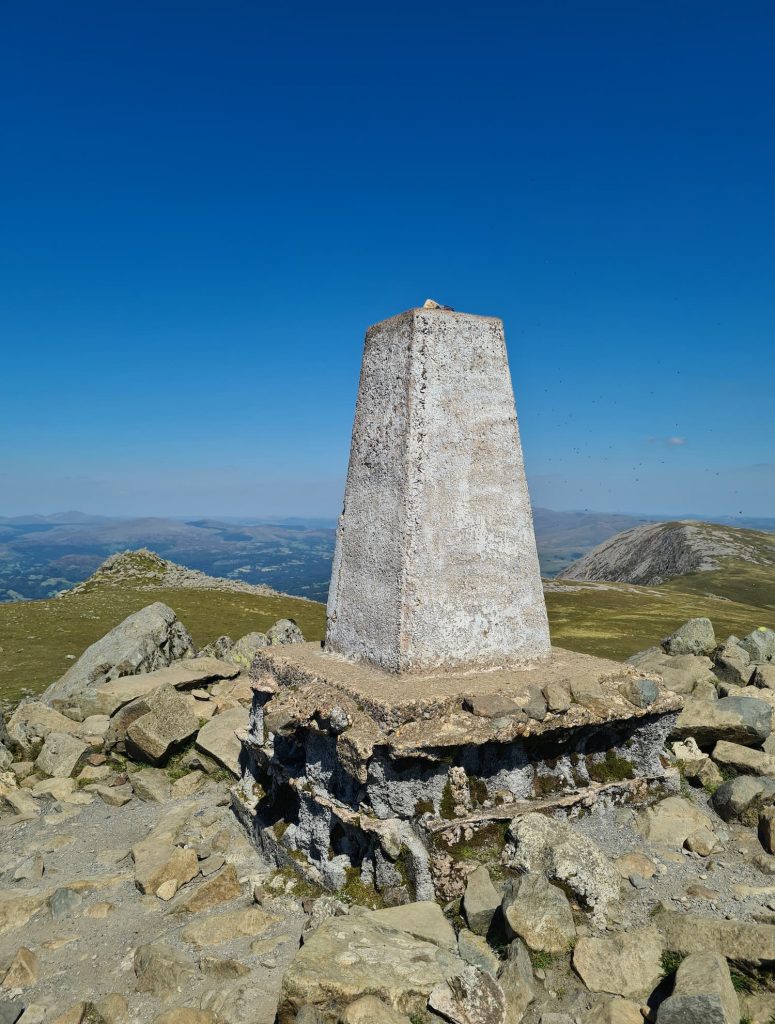 By this time in the walk the heat was unbearable and we had the long, seemingly neverending trek back down the mountain, following the path that doesn't seem to be on the OS map but was very much there in real life. We paused at the stile to get a lovely view over the horseshoe, before walking back down through the woods to the car  park (and the cafe, for a well earned ice cream!).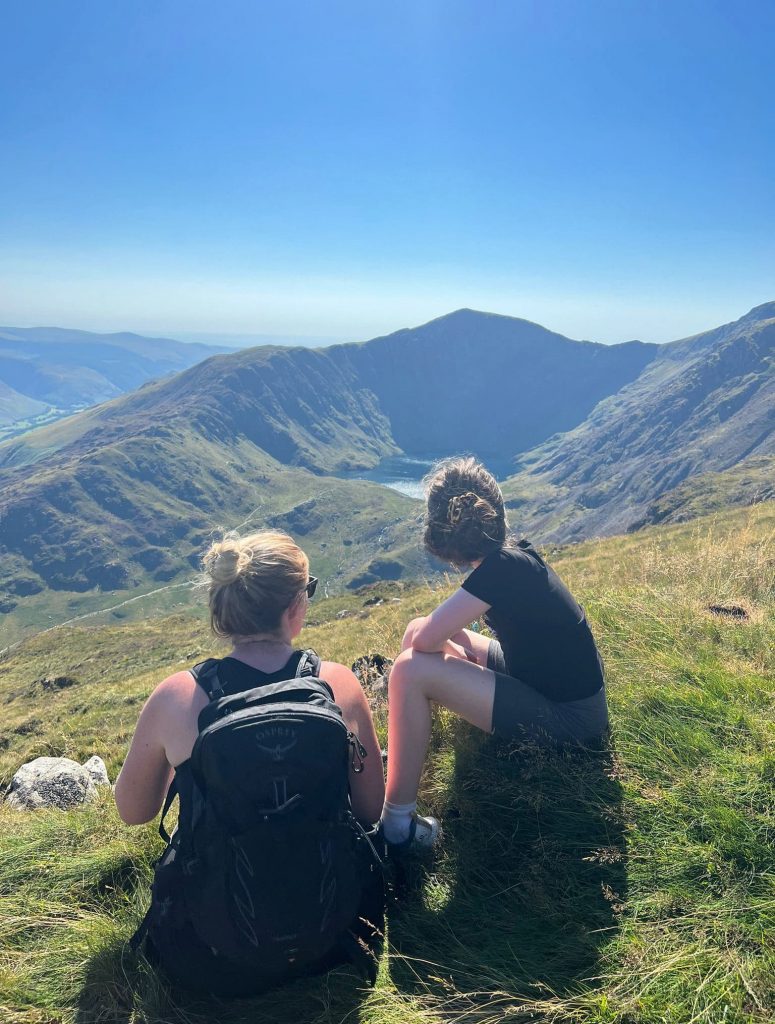 The heat made this quite a challenging walk. We've done a few mountains in Snowdonia now but this was one of the hardest because of the hot weather.
Cadair Idris Weather
Always check the weather before you go. I use Mountain Forecast to check the weather forecast at the summit as it can differ dramatically from that at ground level.
Cadair Idris Route Info:
Parking: Dol Idris Car Park, Tywyn LL36 9AJ
Facilities: Public toilets at the car park and there is a cafe along the route.
Walk Time: 4-5 hours depending on your fitness (it took us nearly 7 hours with lots of rests and a swim stop)
Difficulty: ▲▲▲
Distance: 6.5 miles (10.5 km)
Cadair Idris Route Map:
Click on the map below to access Komoot and download the GPX file for free.
More Epic Walks in Snowdonia
You might also like to try:
Y Garn Via The Devil's Kitchen
Snowdon Route via Rhyd Ddu Path