Walk to Eastergate Bridge
Eastergate Bridge is an historic packhorse bridge in Marsden. Not only is it a very photogenic bridge, it's a lovely walk and a great place for kids to have a paddle. It's one of the easier walks in Yorkshire on the blog – who doesn't love a nice easy walk with kids? I took Hols and a friend on a walk the other day and decided this would be the place as it's somewhere I've wanted to visit for a while. If you've ever wanted to know how to get to Eastergate Bridge, you're about to find out! Here's our walk to Eastergate Bridge.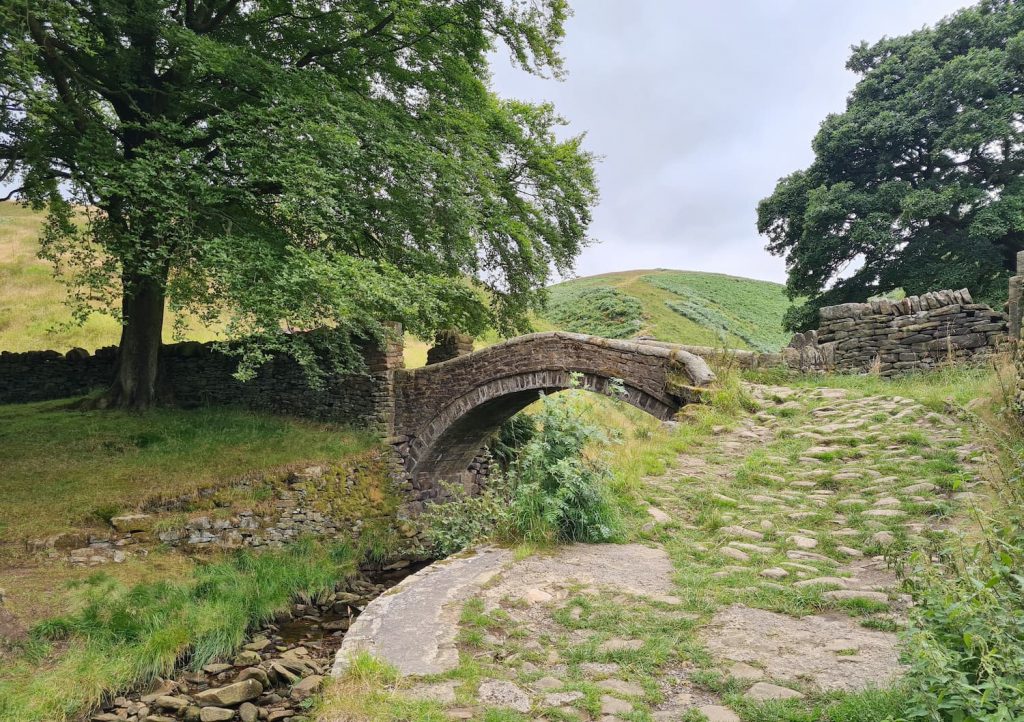 The route for the return walk to Eastergate Bridge is available on the National Trust website with maps and other info. The walk is approximately 4.5km and is pretty flat other than a small climb out of Standedge.
We parked in the centre of Marsden near to the church and walked up to the train station. The red arrow signposts showed we needed to go along the canal towpath towards Standedge Tunnel, so off we headed.
We had a lovely walk along the canal until we reached Standedge, and ended up going wrong whilst following the red arrows and the instructions on the National Trust website. We should have gone under the bridge just before Standedge then gone into the picnic area but confusingly there is a red arrow pointing into another picnic area BEFORE the bridge, so we ended up roaming round an old railway goods yard before having to retrace our steps back onto the towpath.
The rest of the way is pretty easy going until you come to the bridge, where there are some large cobble style stones making the ground a bit uneven. It's definitely worth it though!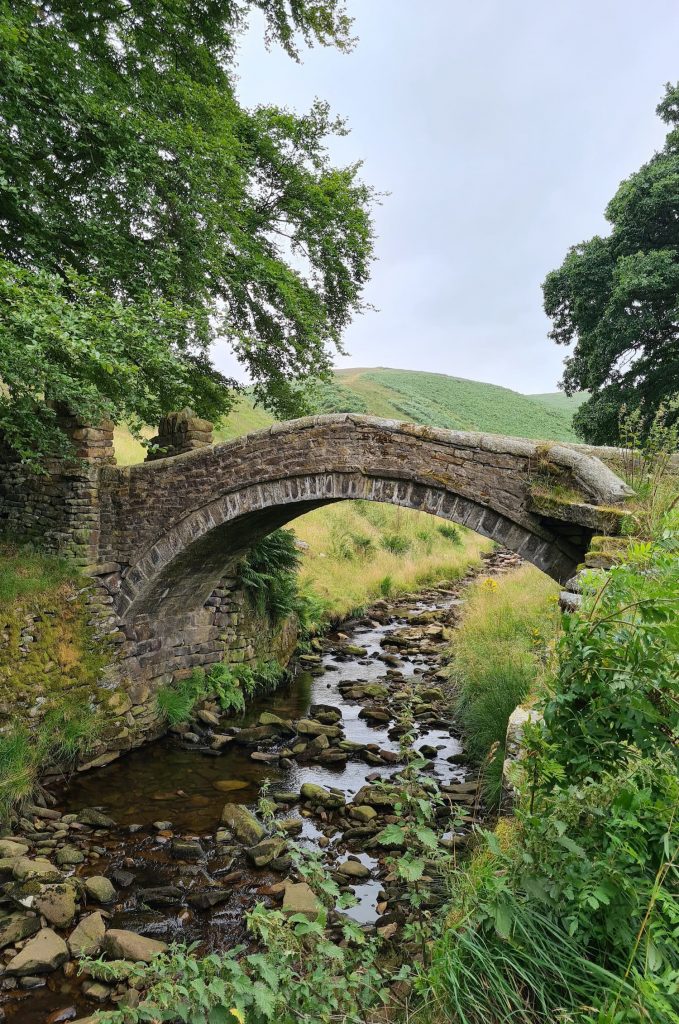 The bridge itself dates back to the 17th or 18th Century and is a Grade II* listed monument. It was used by packhorses transporting wool from Huddersfield to Rochdale over the Pennines way back when, and is thought to be named Easter Gate Bridge after a local lady Esther who had an inn nearby. It's actual proper name is Close Gate Bridge, and this is how it appears on the OS maps.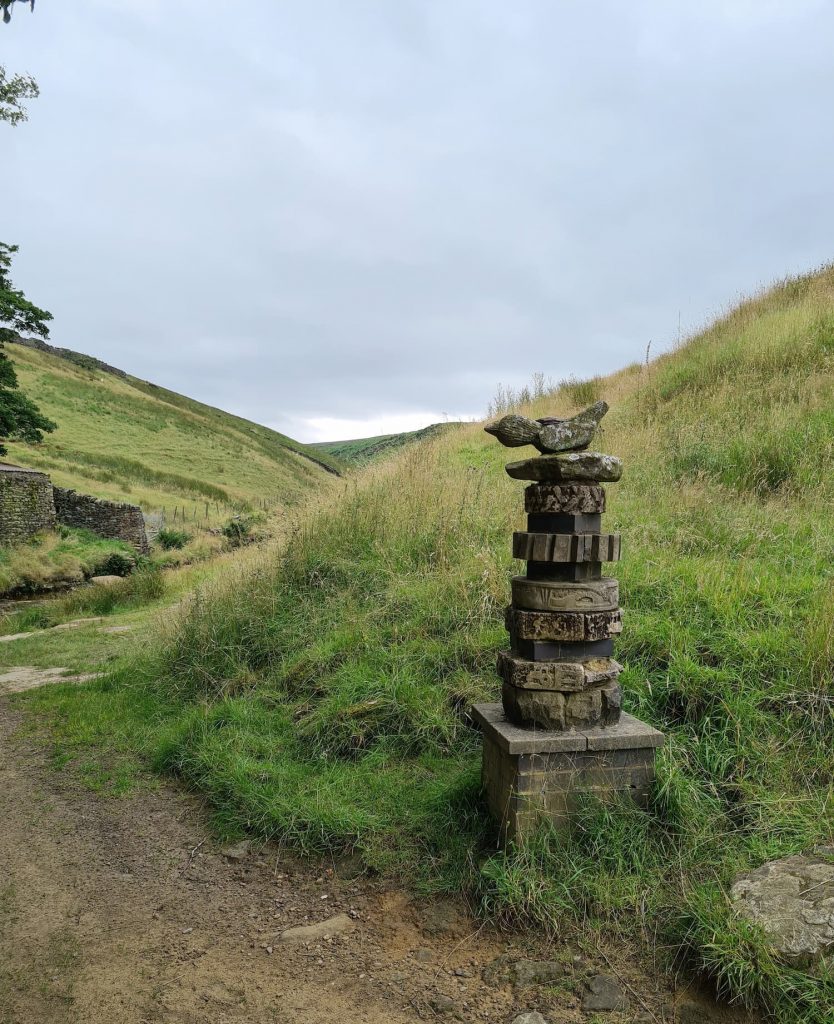 Once the kids were suitably paddled, we headed back the way we came and had a coffee and cake at the Standedge visitors centre.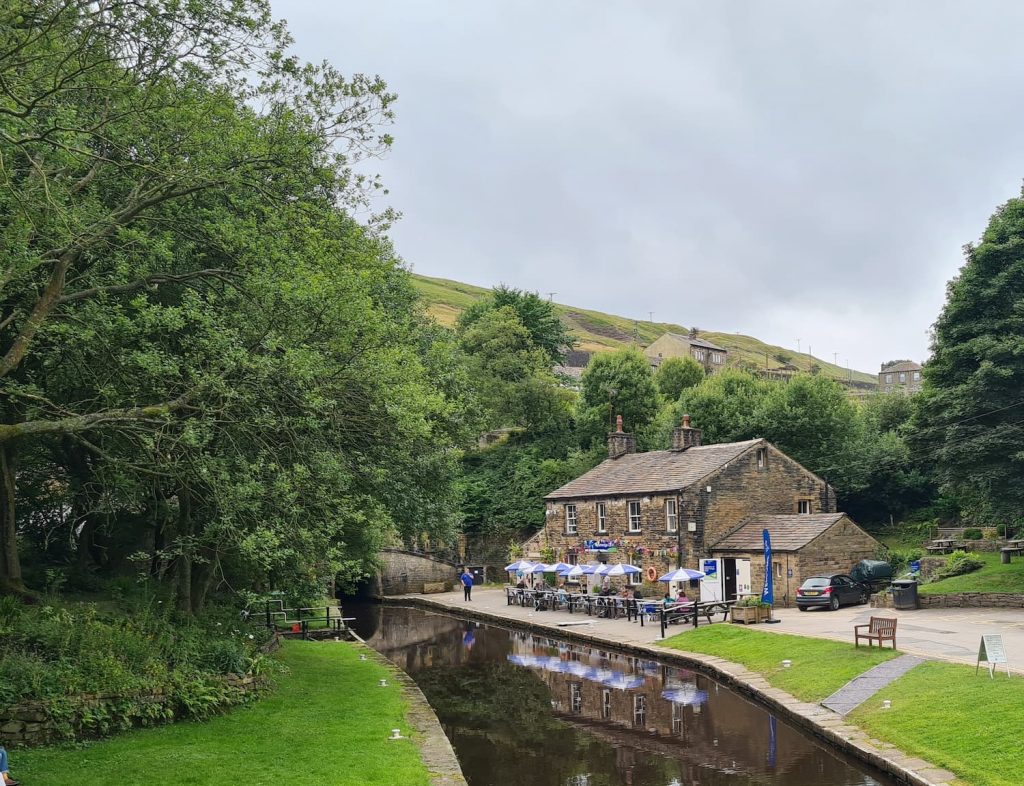 This was a lovely walk to do with kids, and I even managed to collect a few more geocaches along the way. I'll definitely be doing this walk to Eastergate Bridge again!
You might also like this longer Marsden Moor Circular Walk or Circular Walk from Marsden to Wessenden Head.