Ramsden Reservoir to Hade Edge Circular
There are many beautiful walks in Holmfirth and this circular walk from Ramsden Reservoir takes in the scenic countryside of Hade Edge. This 5km Ramsden Reservoir circular walk is great for families and kids and has great views from the tops.
Of all the places for walks in Holmfirth, I love heading out to Ramsden Reservoir. Just on the edge of the Peak District, there is so much to explore. Whether you want to walk around the reservoirs or head out onto the hills and moorland of the Peaks, there's lots to see. This Ramsden Reservoir circular walk starts from Ramsden Reservoir car park and heads up through the woods to Hade Edge. At 5km it's a relatively short distance, making it a lovely walk with kids.
Parking at the car park near Ramsden Reservoir, you walk along Brownhill Lane for about 400m, following the side of the reservoir. On your left there is a track leading up through the woods.
It's a gentle climb of about 1.5km up through the woods and on the dirt track until the road evens out. From here you have some amazing views back down over the moors and reservoirs.
The dirt track becomes Ramsden Road, which is a relatively flat and easy going road leading to White Gate Road.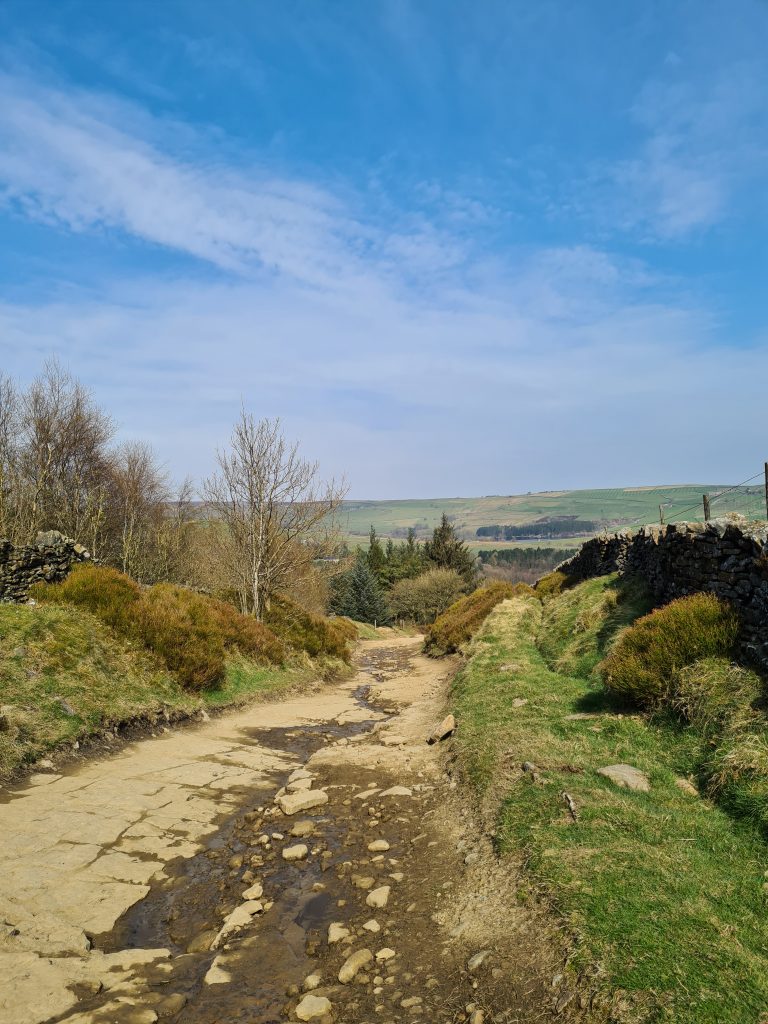 Turning left onto White Gate Road, you'll walk down the road to just past White Gate Leisure camp site (which, by the way, is a great place to camp. We camped with friends there and had a brilliant time exploring. You can see the Hade Edge circular walk we did here). There's a public footpath off over the fields across from the camp site. This footpath will take you over farmland and back down Crow Hill, back to the car park at Ramsden Reservoir.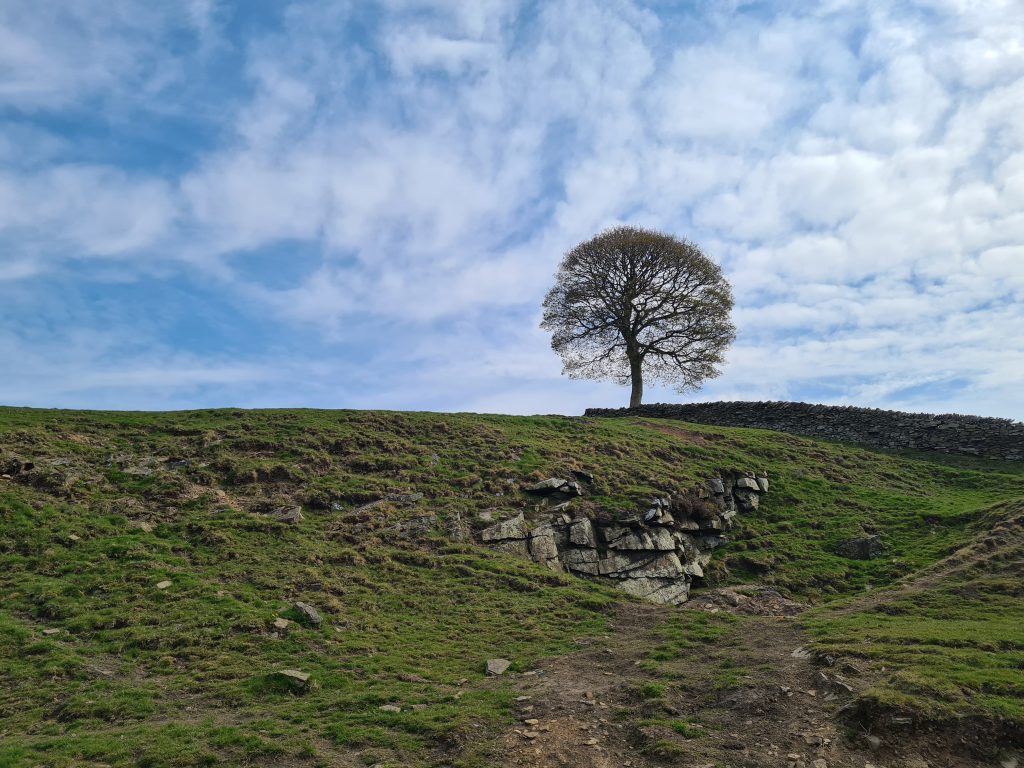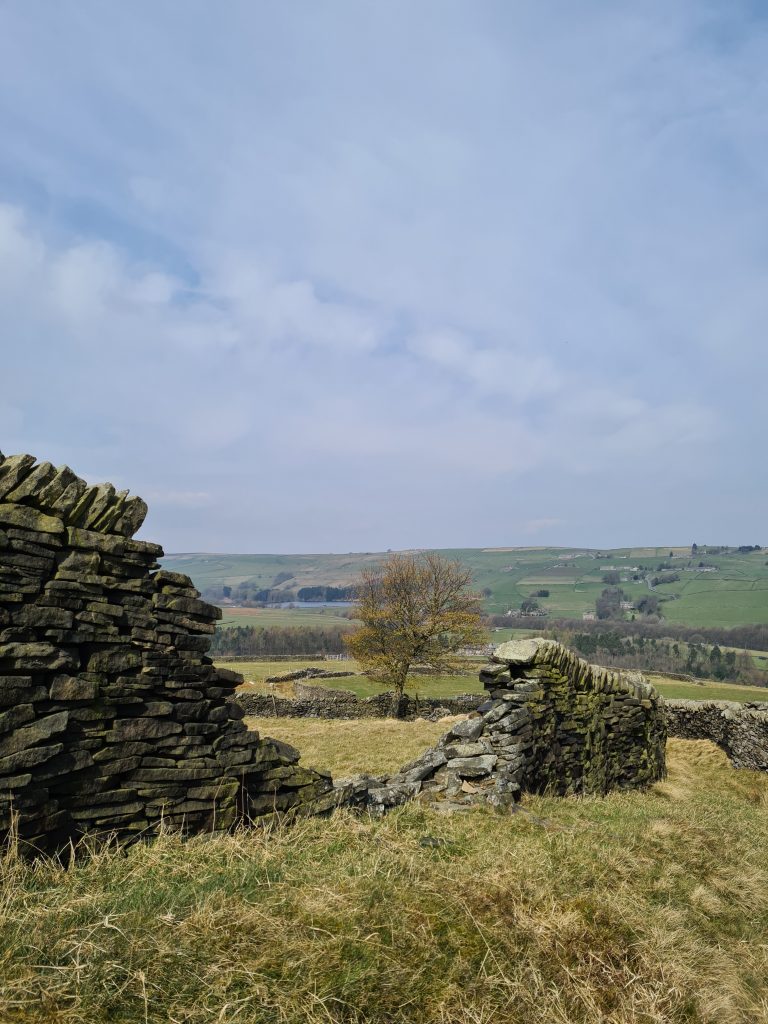 This is a great walk with kids – there's lots of things to see! We saw plenty of sheep and ponies on the way.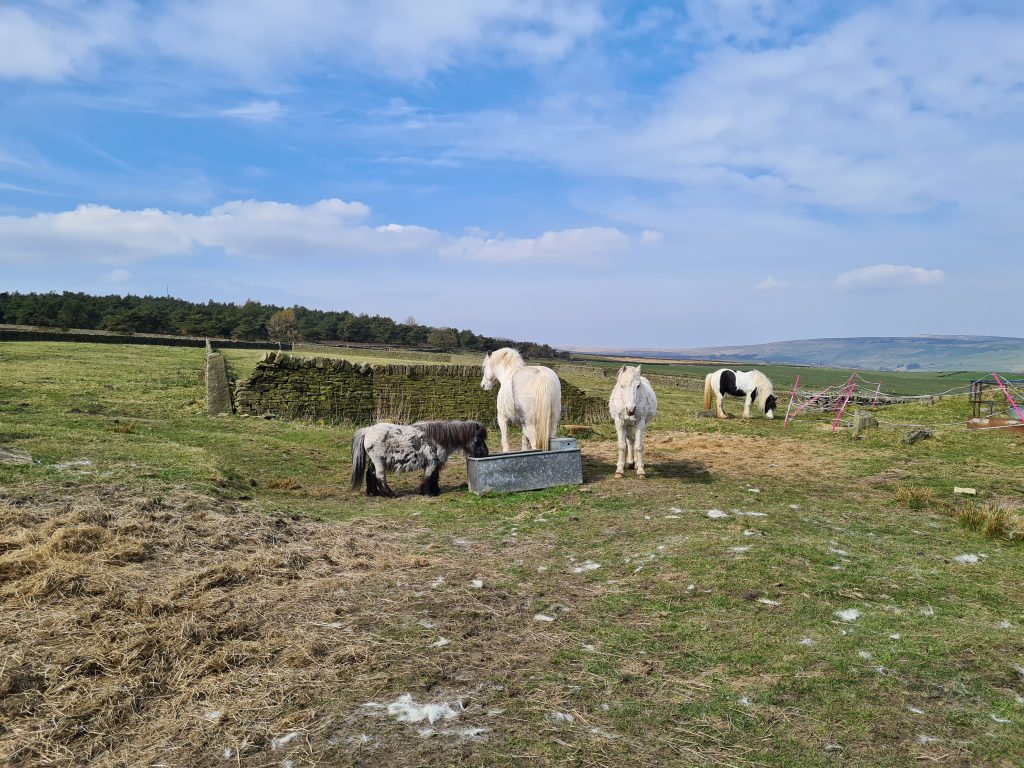 Here's the route for this Ramsden Reservoir circular walk:
Parking: Ramsden Reservoir car park HD9 2QW.
Facilities: There are no toilets nearby however there is a picnic area near to the car park.
Terrain: Rough tracks which can be muddy in wet weather.
Difficulty: ▲
Walk Time: 1-2 hours
Distance: 3 miles (5km) approximately
Trig Points Bagged: None
Peak District Peaks Bagged: None
Peak District Ethels Bagged: None
Route Map (click to download the gpx file to your device):
Check out more walks in Holmfirth!
You might also like
The Best Bluebell Woods in Holmfirth
Brownhill & Ramsden Reservoir Circular Walk