Holme Moss to Black Hill Trig Point
This is the easiest Black Hill trig point walk! At just under 5km it's pretty steady, with not much of a climb from Holme Moss to Black Hill trig point.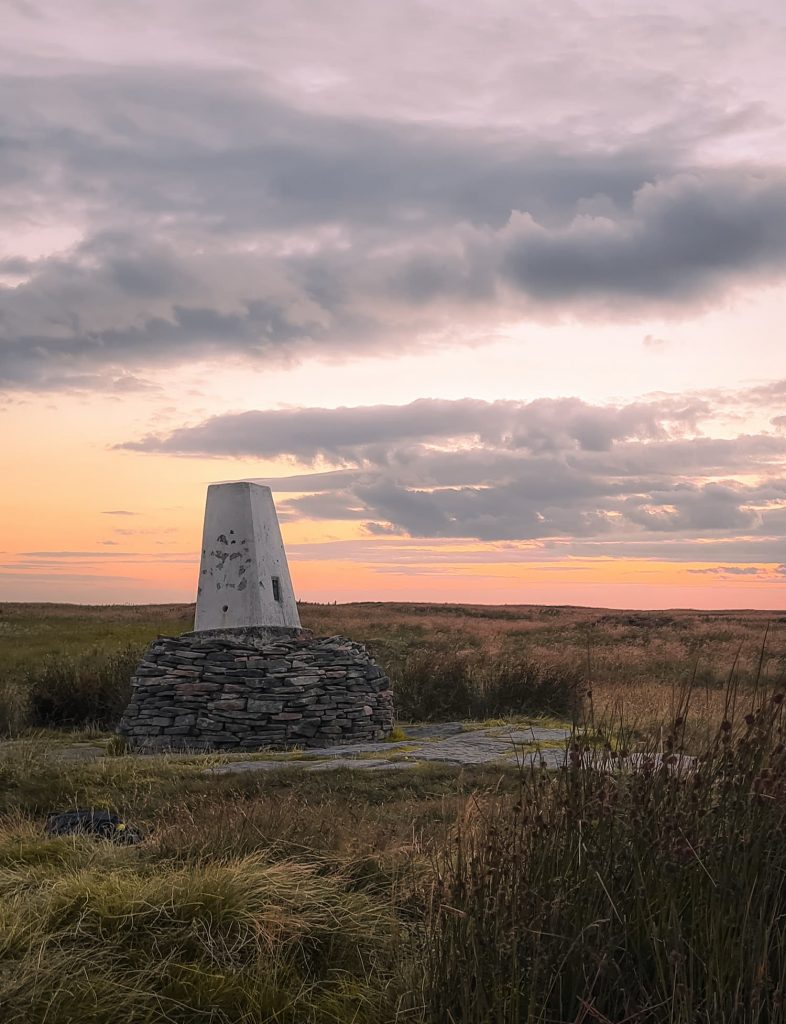 I've made it a bit of a mission to walk every path to and from Black Hill, the highest point in West Yorkshire, over the last few months. It came in handy as part of my training for the Yorkshire 3 Peaks, as I could incorporate the climbs into longer walks. This short walk was the last route for me to take, so now I've completed it!
Starting from Holme Moss car park, we headed off over the stile across the moors to the Black Hill trig point. There is a very faint path, but this would be easy to lose in bad weather.
The route twists and turns through the peat groughs and heads around the top of one of the streams running into Heydon Clough. I can see why it's so hard to navigate up here – the groughs are so high and it's hard to see your way sometimes! It's also pretty featureless.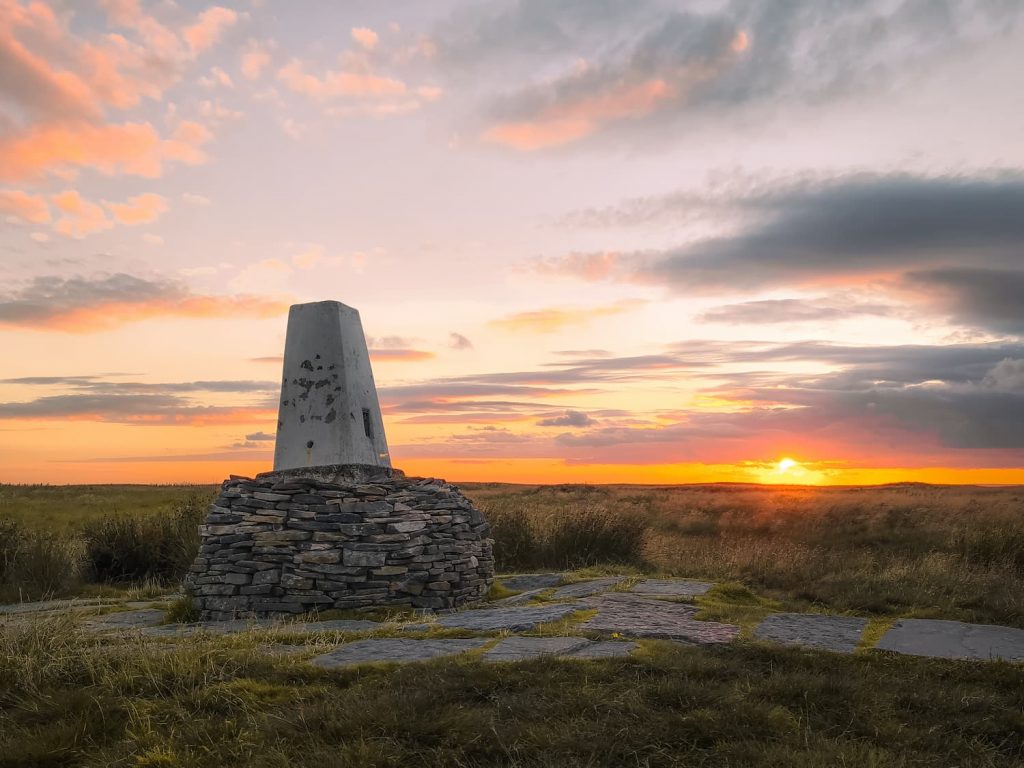 We headed to the trig point and waited for the sunset. I only saw one other lone hiker while we were waiting, and it was lovely to watch the sun setting. We then headed back the way we came, following the path back to the lay-by where the car was waiting for us.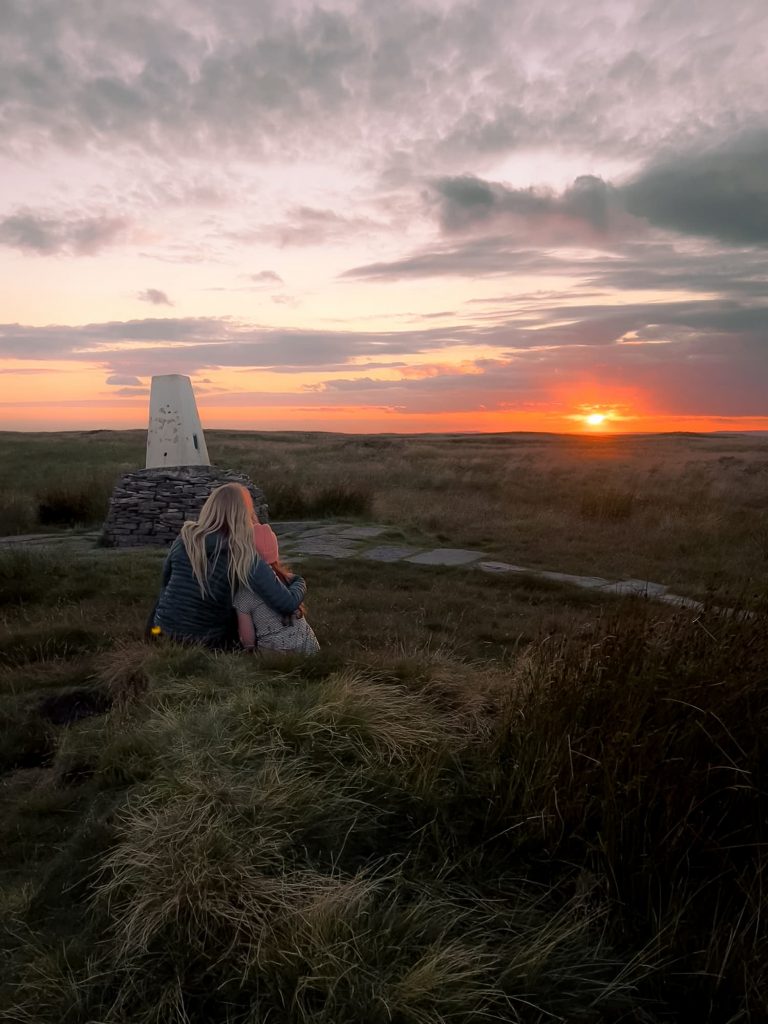 This is a short walk, with not much of a climb, but the moors are bleak, featureless and can get very wet and boggy at certain times of the year. Only attempt this walk if you're confident navigating (although the huge Holme Moss transmitting tower does come in handy for this!).
Black Hill Trig Point Walk
Parking: Lay-by next to Holme Moss transmitter station (HD9 2QH is the nearest postcode)
Facilities: None
Walk Time: It took us just over an hour with a stop off for the sunset
Difficulty: ▲
Distance: 3 miles (5km)
Trig Points Bagged: Black Hill
Peak District Peaks Bagged: Black Hill
Peak District Ethels Bagged: Black Hill
Black Hill Walk Map:
Other Black Hill walks you might like:
Holme to Black Hill to Crowden Circular Walk
Holme to Black Hill Circular Walk
Black Hill Circular Walk, Holmfirth
Black Hill, West Nab and Blackpool Bridge
Black Hill via Crowden Little Brook
More Peak District Sunset Walks: