Wildboar Clough Scramble
This Peak District scramble heads up the famous Wildboar Clough scramble to Bleaklow before heading to the plane crash site of the Bristol Blenheim, then heads back down Torside Clough, another scramble.
This circular walk is 5.14 miles long but involves a challenging section of scrambling up Wildboar Clough (classed as a grade 2 scramble) over rocks and climbing up rock sections, so is only one to attempt if you are able. Good navigational skills are also needed when you head up over Bleaklow to get to the Bristol Blenheim crash site as it's over bleak, featureless moorland and it's all too easy to get lost up there. The plane crash site isn't easy to find as it's slightly hidden by the peat groughs.
This blog may contain affiliate links through which, at no additional cost to you, I may earn a small commission. I only recommend products I would use myself and all opinions expressed here are my own. As an Amazon Associate I earn from qualifying purchases. Read full privacy policy here.
I bought the brilliant book Scrambles in the Dark Peak by Tom Corker and Terry Sleaford which is full of amazing scrambles to do in the north of the Peak District. One of the scrambles mentioned in the book is the Wildboar Clough scramble, and it looked so amazing I thought we'd give it a go. I was a bit wary as it's a more challenging scramble than any we have done so far but I thought we could always turn back if we couldn't manage it.
Our walk started from the Torside car park and we headed off on the Longdendale trail before heading up a footpath through the beautiful old woods. The path eventually splits, with the right hand fork taking you to a viewing point over Wildboar Clough and the left hand fork taking you through the woods into the bottom of the Clough itself.
Wildboar Clough looks stunning in August when the heather is blooming! There are large rocks to scramble over and the climb starts gently, but eventually gets steeper. There are a couple of waterfall sections where you have to climb up, and we had to give Hols a leg up (she's only 10!). It was bone dry when we went, but I imagine this is even harder when it's been raining!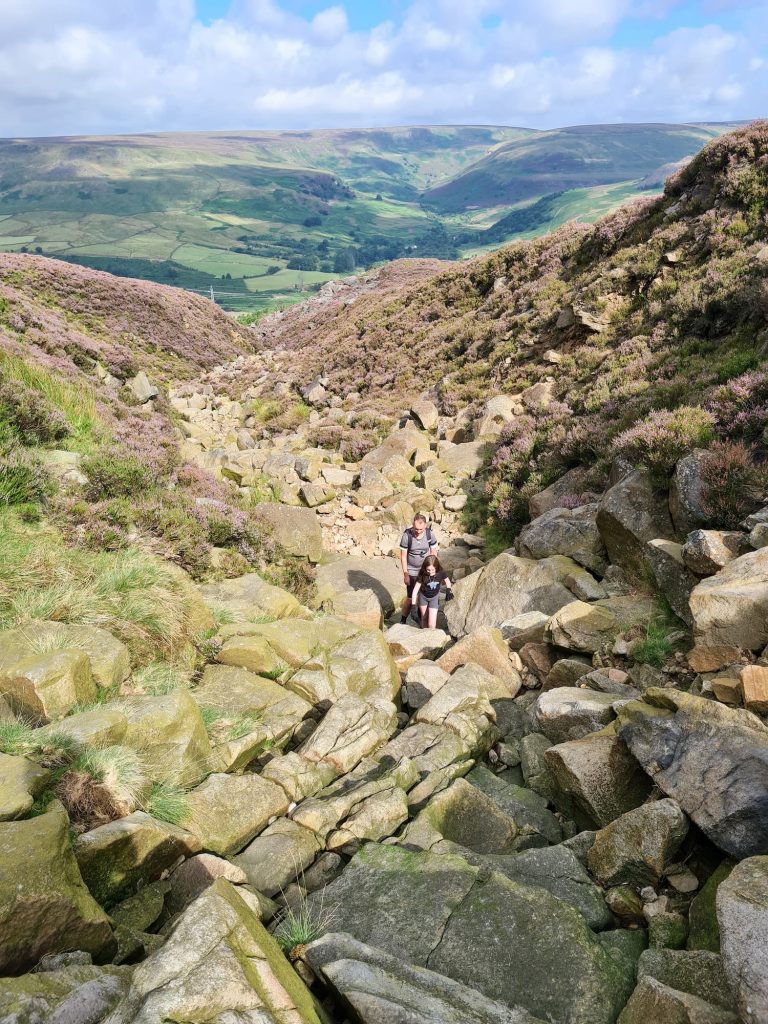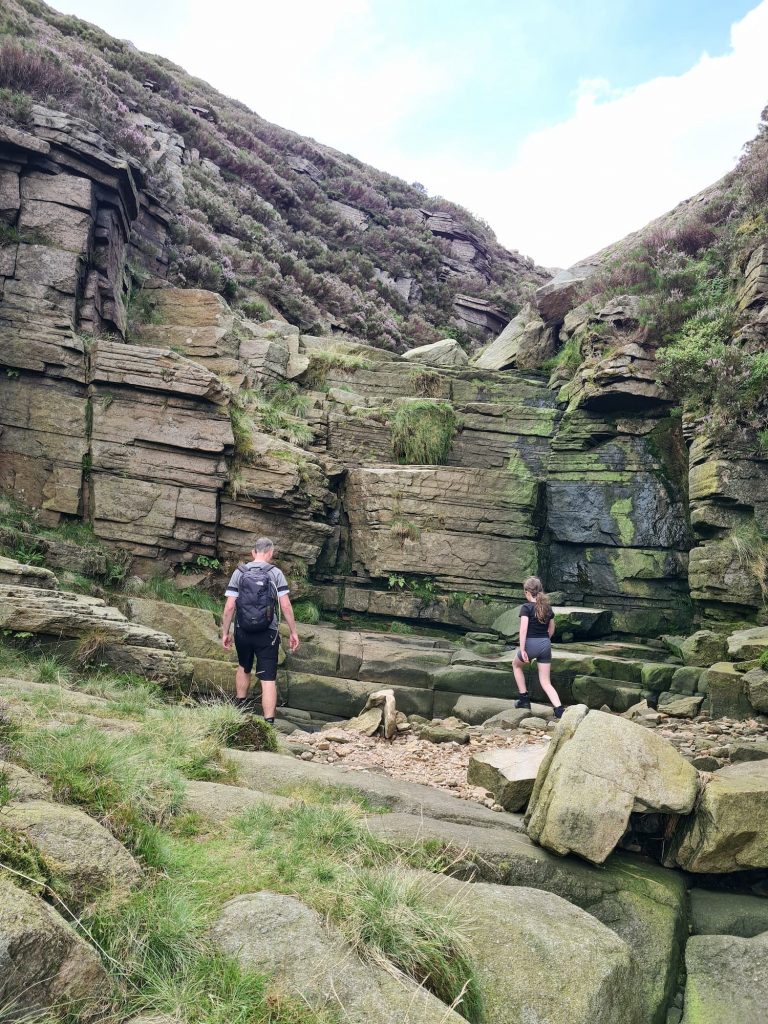 The scramble gets less steep as you get nearer to the top, and there are lots of pools and mini waterfalls as you reach the moorland plateau.
From here, there's a really dodgy old stile to cross before heading south over Sykes Moor to the site of the Bristol Blenheim plane crash site. There is a lot of wreckage still at the crash site as well as a memorial plaque to those who tragically lost their lives in the crash. We had the whole crash site to ourselves, which is something that probably never happens now at the more famous plane crash site on Bleaklow!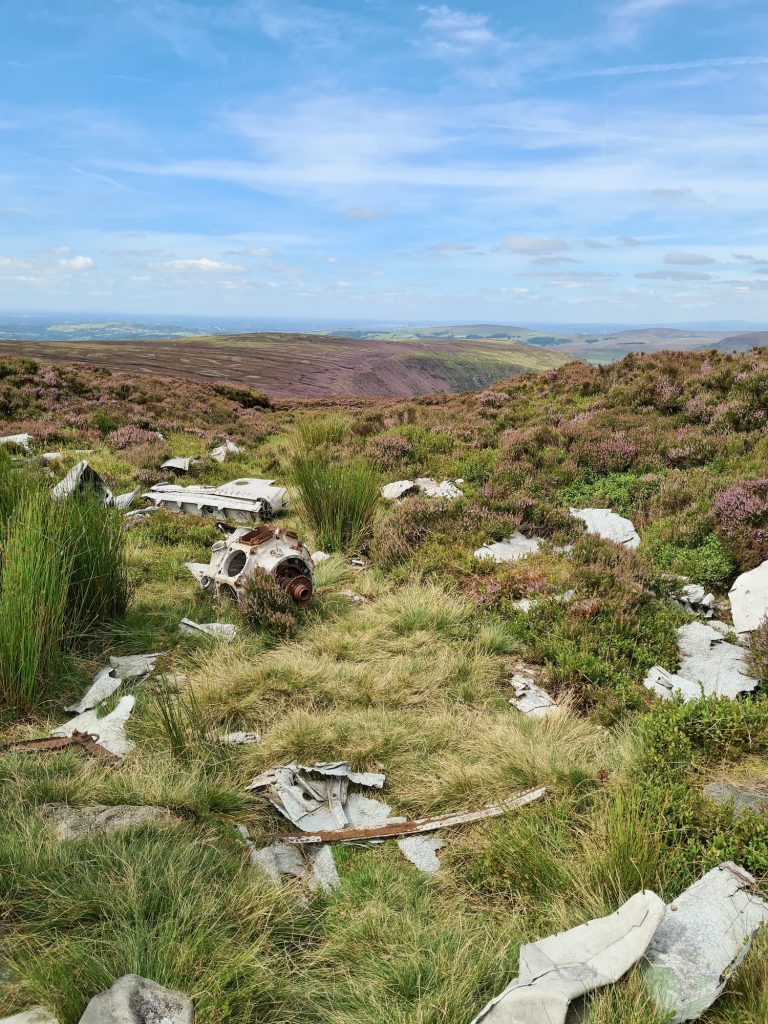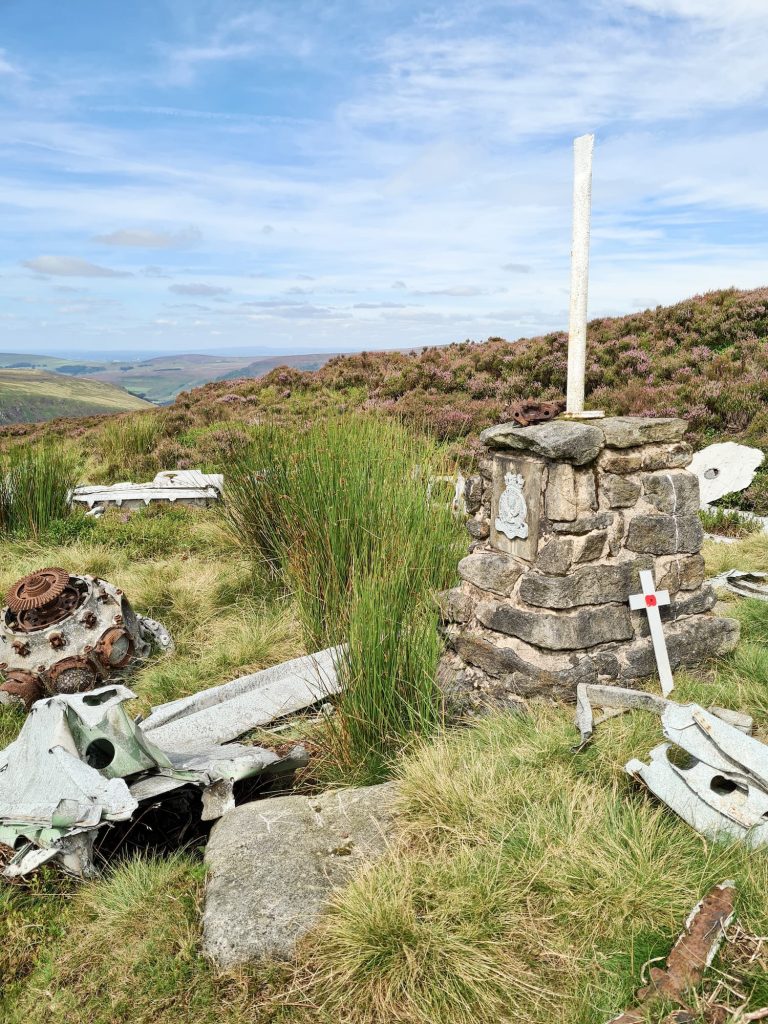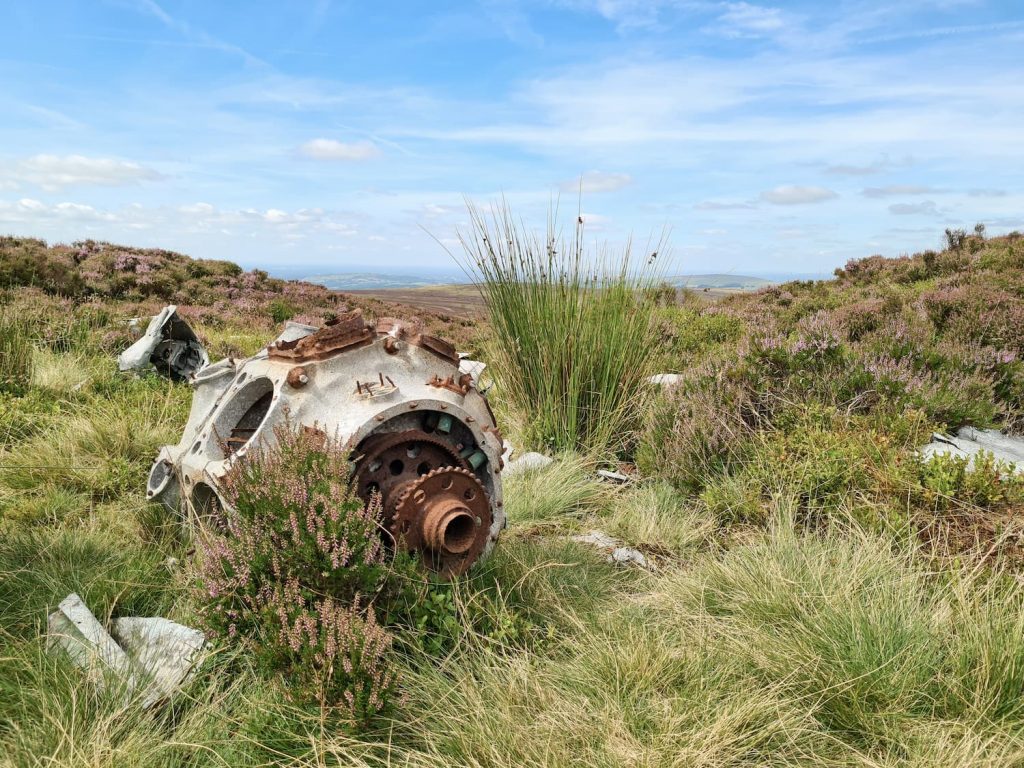 The grid reference for the Bristol Blenheim crash site on Sykes Moor is SK 08303 97004.
From the site of the Bristol Blenheim crash we headed over Sykes Moor to find the Pennine Way, which we followed for a short distance before turning down Torside Clough. This is a Grade 1 scramble but was made more difficult by us coming down it, rather than climbing up! It starts out gentle but gets much steeper as you head down.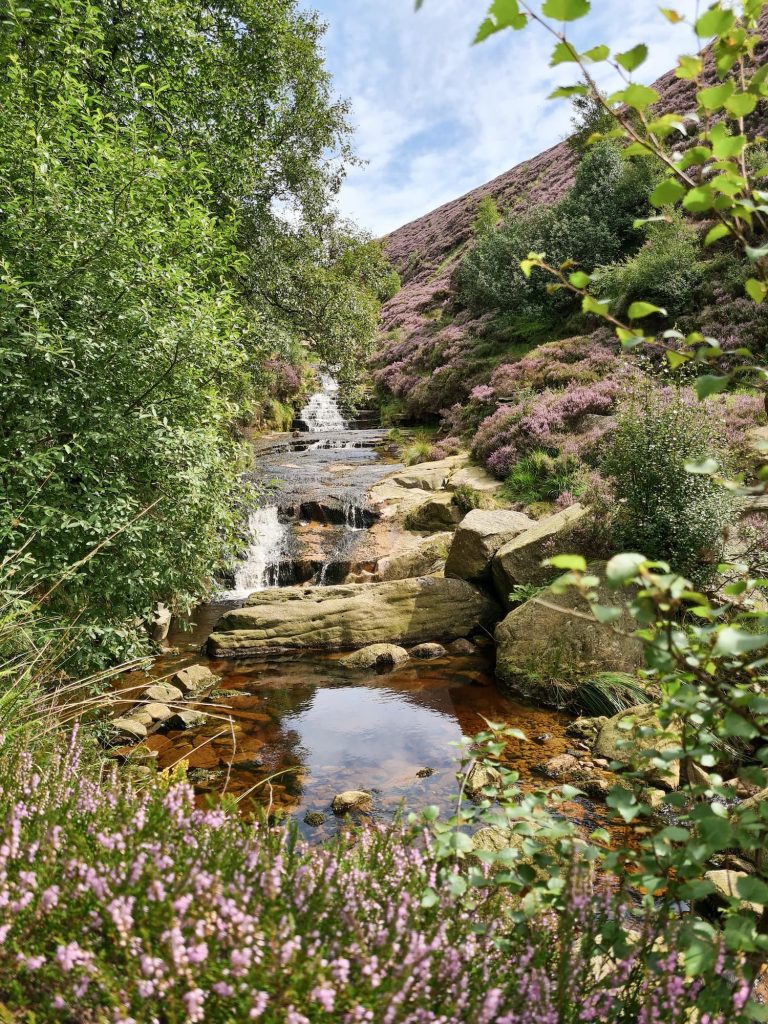 There are lots of beautiful Peak District waterfalls to see as you make your way down Torside Clough.
If you didn't want to tackle the Torside Clough scramble you could follow the Pennine Way back down to Torside as it runs roughly parallel with the Clough.
We followed the path back (through a field with the tiniest ponies in! They were only thigh high!) and rejoined the Longdendale Trail before heading back to the car and to Holly's favourite pub, The Lantern Pike.
Scrambling is a great fun way to explore the Peak District, but it's more physically strenuous than just walking, and you can't do this in Crocs (although I wouldn't advise doing anything in Crocs, because I don't like them). You'll need proper sturdy footwear and a good level of fitness to be able to pull yourself up. I'd also recommend only going up Wildboar Clough – I've no idea how you'd get down some of the waterfall sections!
Parking: Torside Car Park SK13 1JB (pay and display)
Facilities: There are loos in the car park
Walk Time: 4-5 hours depending on speed and fitness
Difficulty: ▲▲▲
Distance: 5.14 miles (8.27km)
Trig Points Bagged: None
Peak District Peaks Bagged: None
Peak District Ethels Bagged: None
Wildboar Clough Walk Map:
Click on the map to access Komoot and download the GPX
For more Peak District scrambles, you might like:
Higher Shelf Stones via Ashton Clough Scramble
Kinder Downfall Walk via Nether Red Brook Scramble
Edale to Grindslow Knoll Circular Walk