Bleaklow Plane Crash Walk
This 14.5 mile walk starts in Glossop and heads up onto Higher Shelf Stones, Bleaklow Head, Featherbed Top, Mill Hill and Harry Hut, passing 3 Peak District air crash sites on the way. This walk bags 4 of the Peak District Ethels as well. This Bleaklow plane crash walk features tough terrain and remote moorland locations.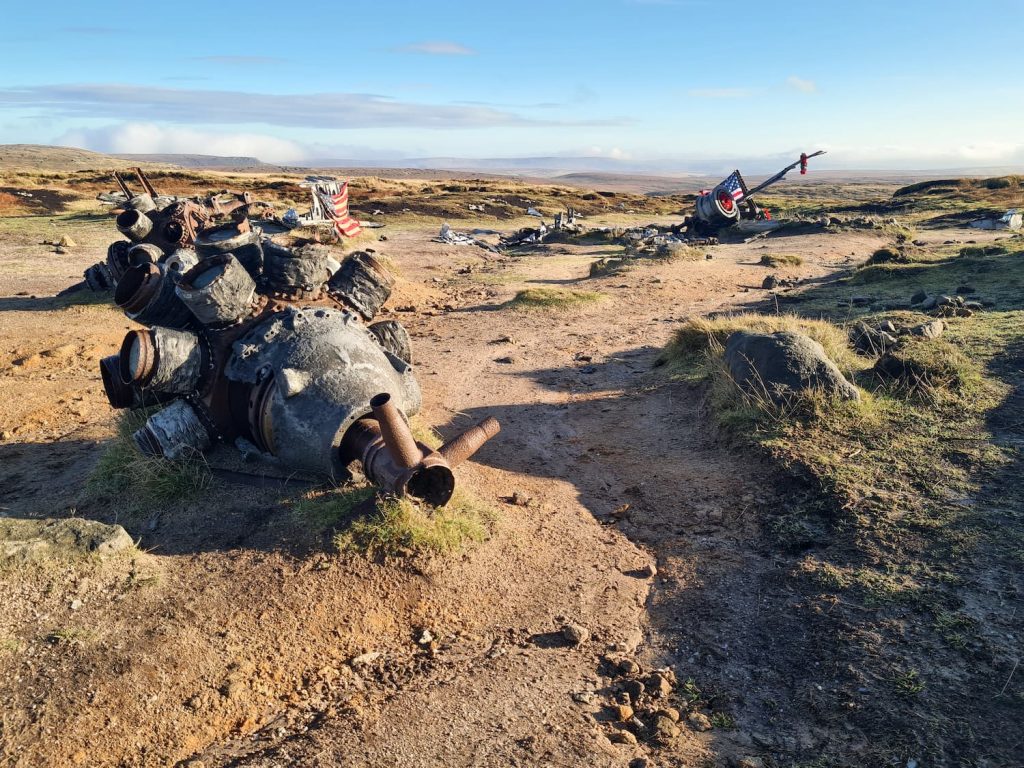 For a shorter walk to the most famous Peak District plane crash site on Bleaklow (at Higher Shelf Stones), check out B29 Overexposed Crash Site on Bleaklow – A Guide.
We parked on the Snake Pass near the Sa Tang Thai Restaurant and then walked up the road to Mossy Lea Farm, past the former Snake Pass tollhouse with it's unusual windows. From Mossy Lea Farm we headed up to James's Thorn to find the first crash site, that of the Avro Lancaster KB993. There is a plaque dedicated to the memory of the six crew who lost their lives, as well as mentioning those who lost their lives in the Douglas C47 Dakota plane crash now in nearby Ashton Clough.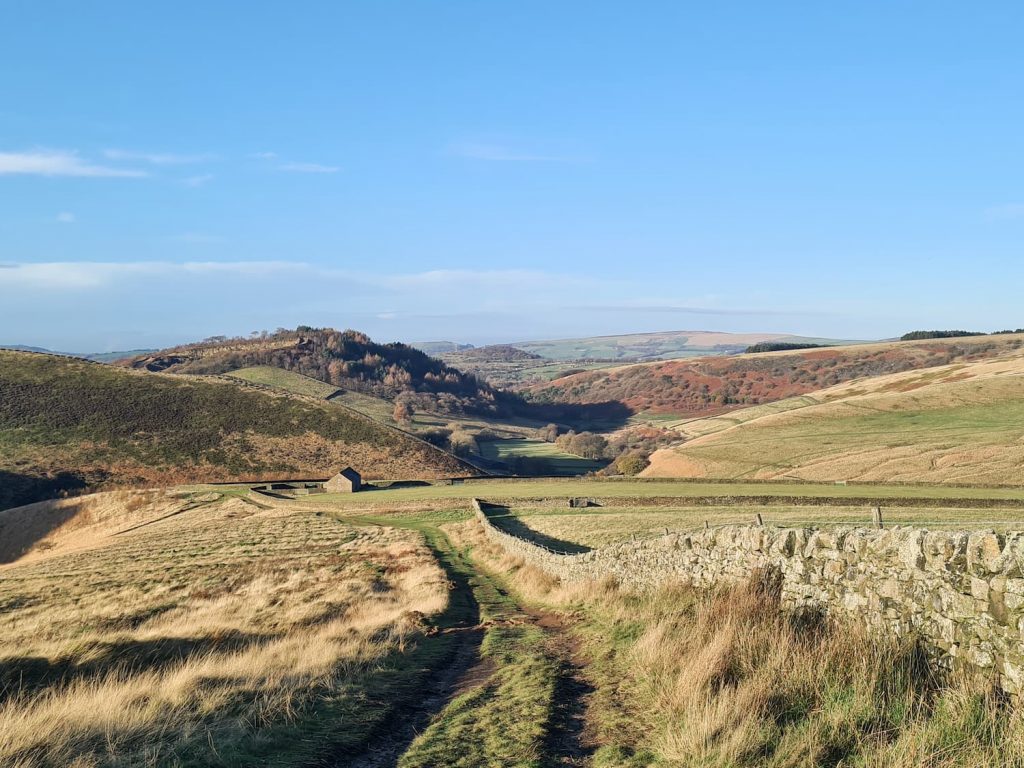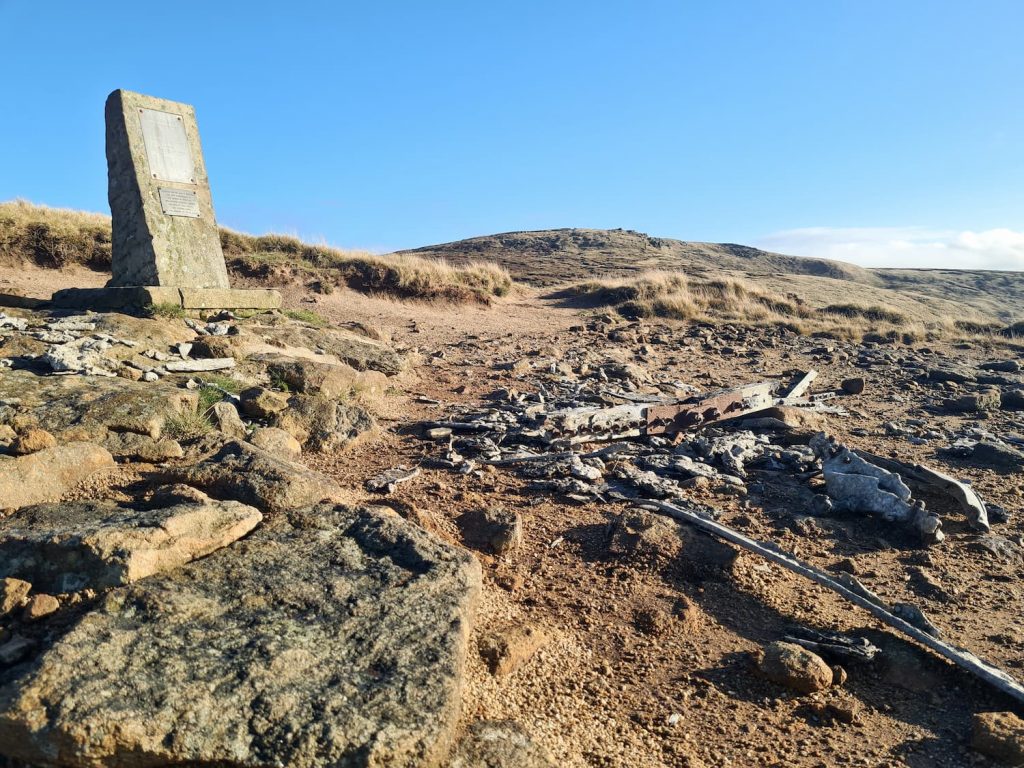 From James's Thorn we headed to Lower Shelf Stones for a cup of tea with a view (I'm a newbie when it comes to having flasks on walks – I'm definitely a convert!) then up to Higher Shelf Stones.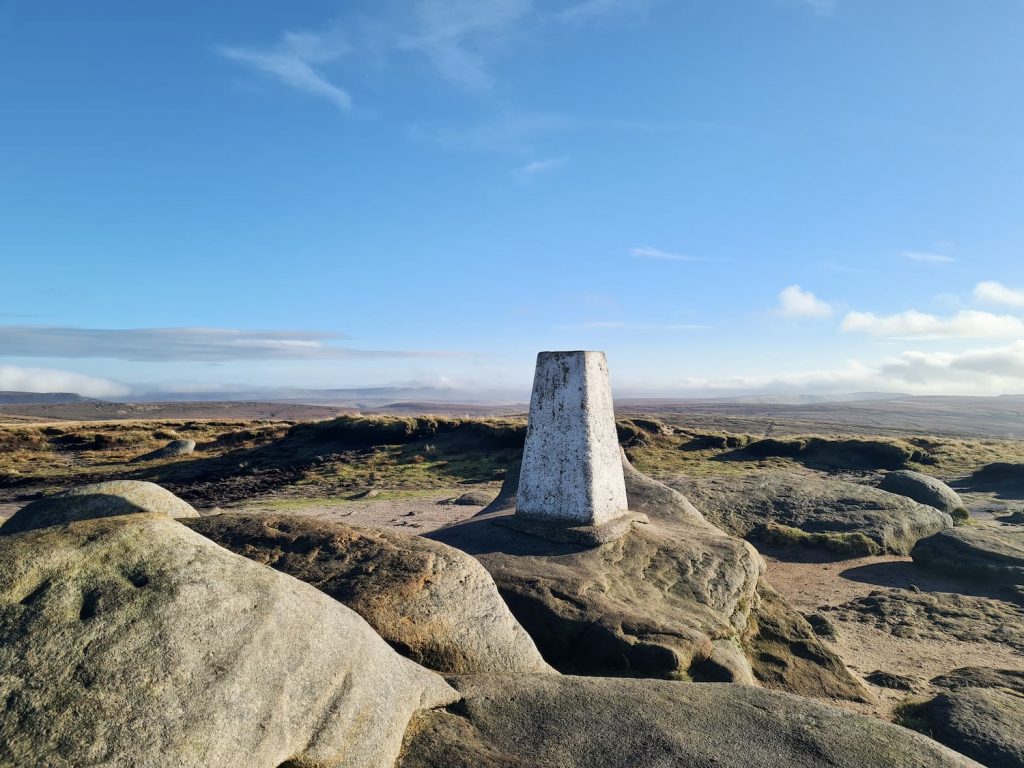 Even though it was a Monday morning I still expected the site to be busy, but I was pleasantly surprised and we had the whole place to ourselves. From the Higher Shelf Stones trig point we headed to the RB-29A Superfortress Over Exposed plane crash site, which again was devoid of people.
We then headed off to Bleaklow Head over the moors, passing the Hern Stones and Wain Stones en-route to the "pole in the pile". The moors were their typical wet, boggy selves, but we had beautiful clear weather. The weather can change quickly up here and many people have had to call Mountain Rescue as they've gone out unprepared.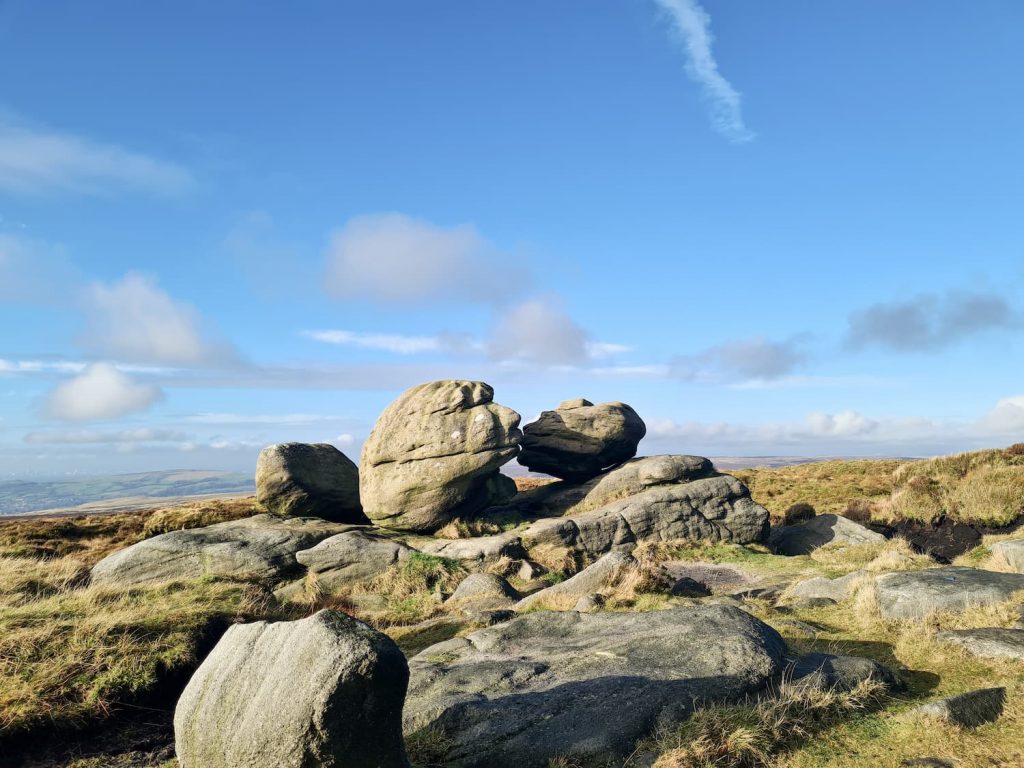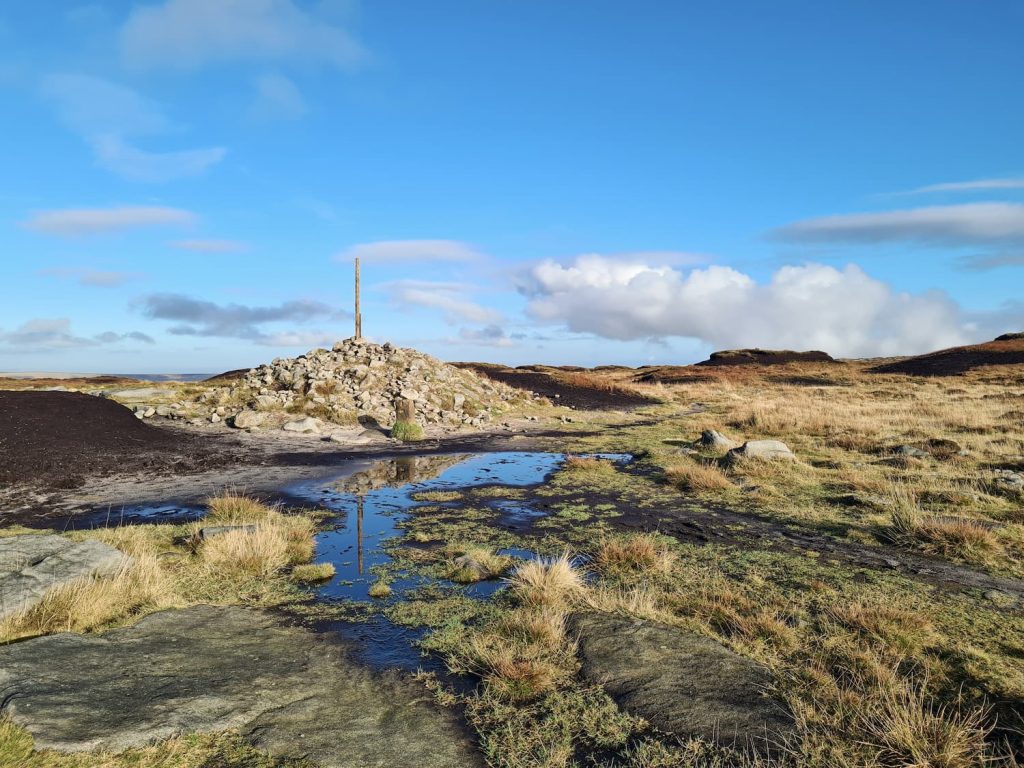 From Bleaklow Head we followed the Pennine Way back to the junction with Snake Pass, crossed the road and then headed off along the Pennine Way before turning off to Featherbed Top.
Featherbed Top is a featureless plateau summit which you probably wouldn't bother visiting unless you're doing the Peak District Ethels Challenge. It's wet, boggy and with no summit marker other than a tiny bamboo cane, it can be hard to know when you've reached the summit unless you have your GPS. We followed a small stream and then headed in the direction of the dot on the map app, found the bamboo cane and then came straight back. I was trying to keep my boots dry as we had a big walk in the Derwent Valley planned for the following day, but Featherbed Top had other ideas!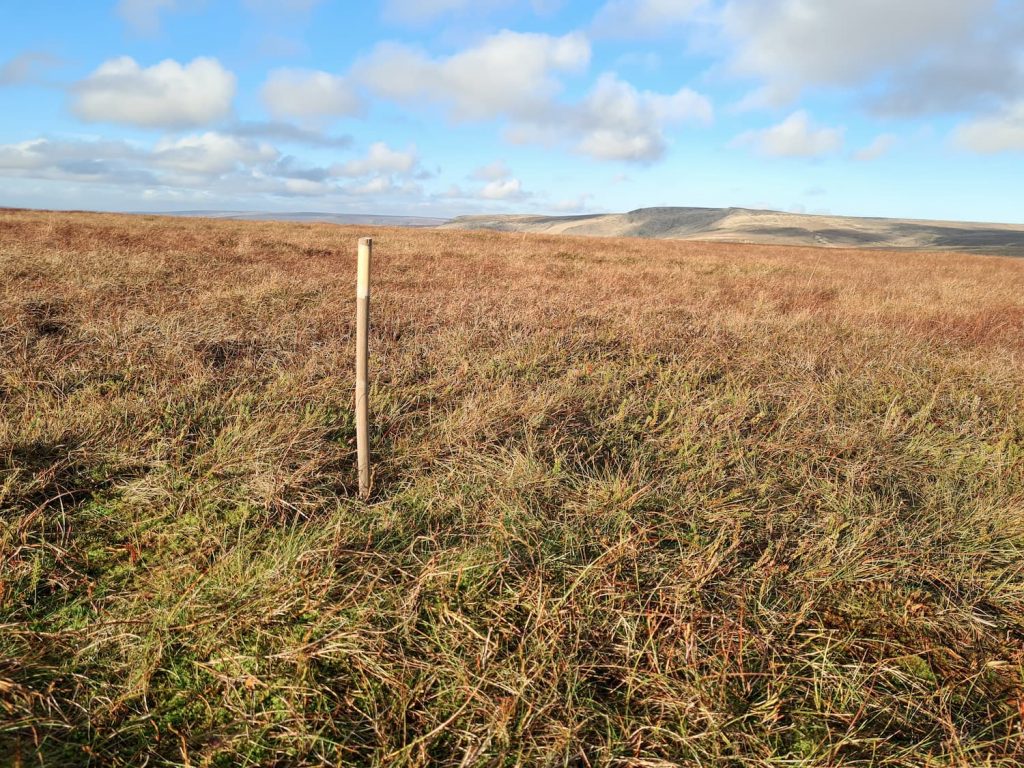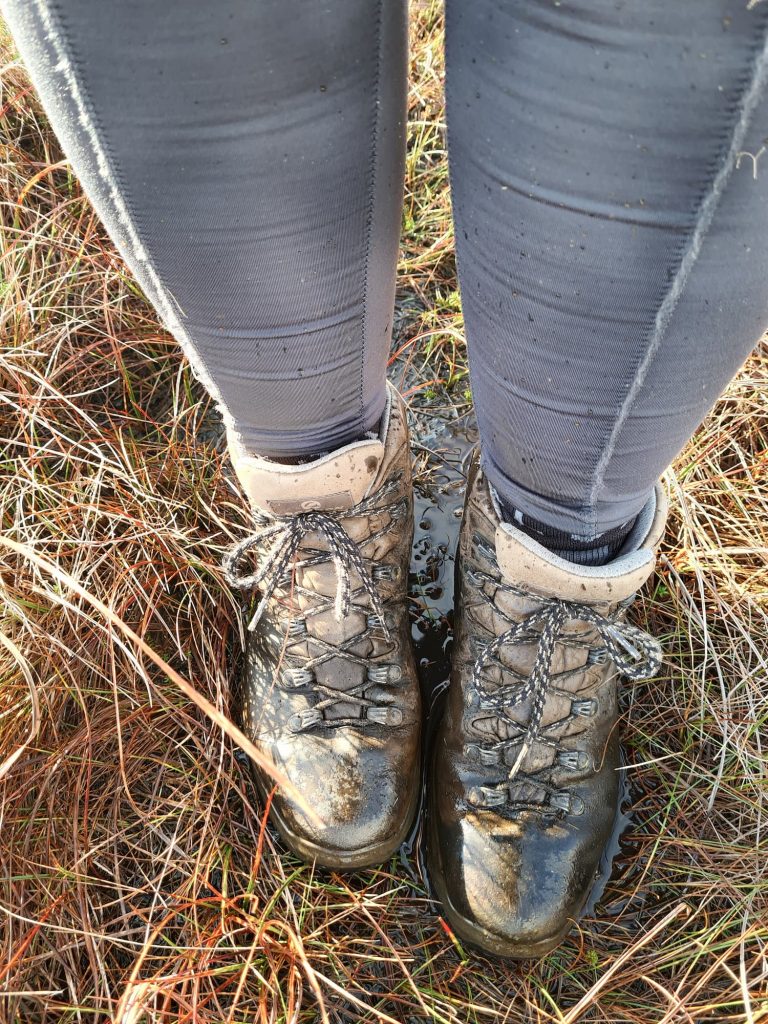 Back on the Pennine Way (which, even though paved, is still really wet with missing sections and sections under water in places) we headed off via Moss Castle to the summit of Mill Hill and it's cairn, which has fabulous views of Kinder Low End.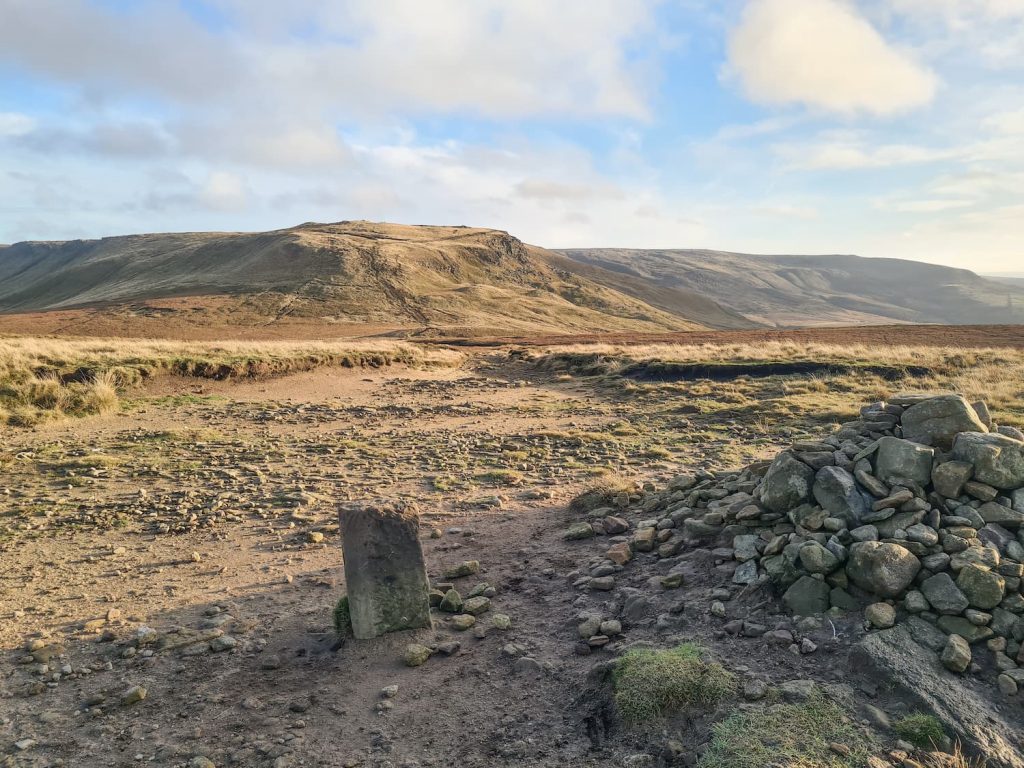 With Kinder Low behind us, we set off in a north-west direction down towards Harry Hut in search of the B-24J Liberator plane crash site on Mill Hill. We found two wreckage sites, one just off the main path and the other some 30m or so to the north-east. The Liberator crashed on the moors in 1944 but amazingly both crewmen escaped with only cuts and bruises, with a broken jaw being the most severe injury.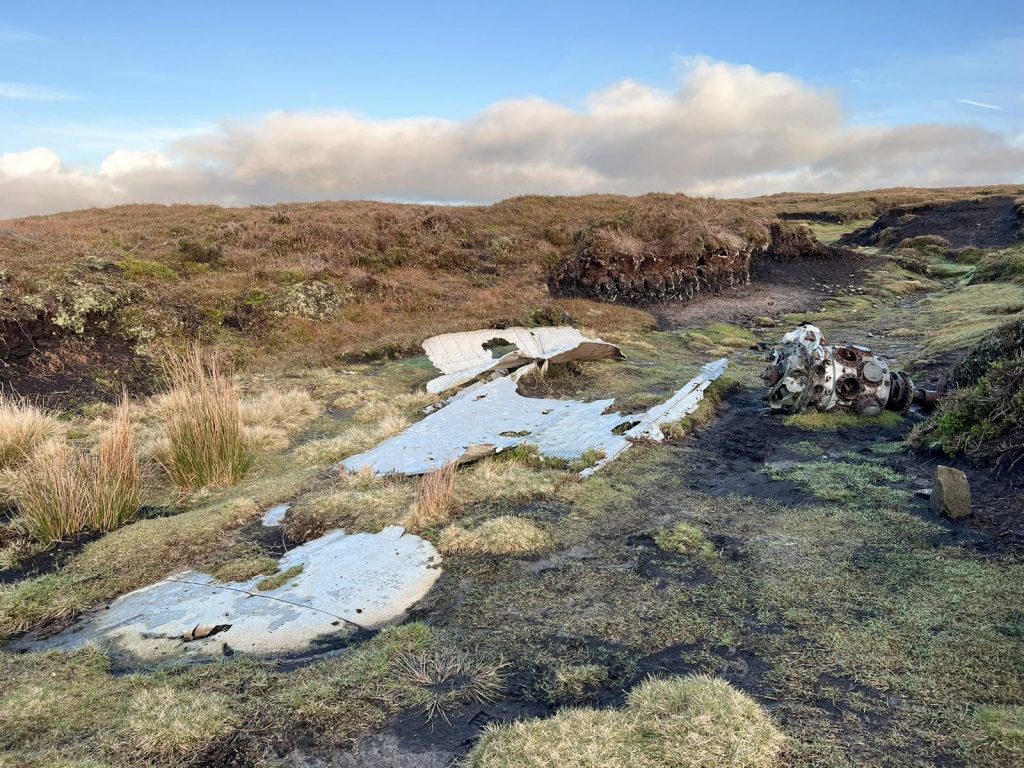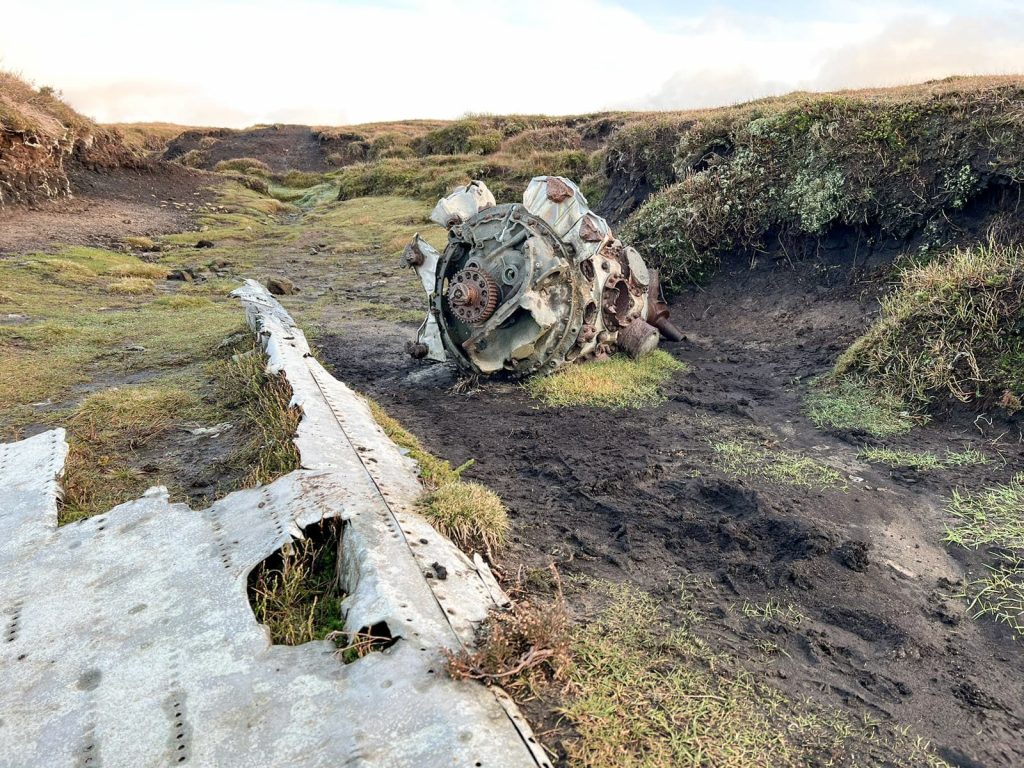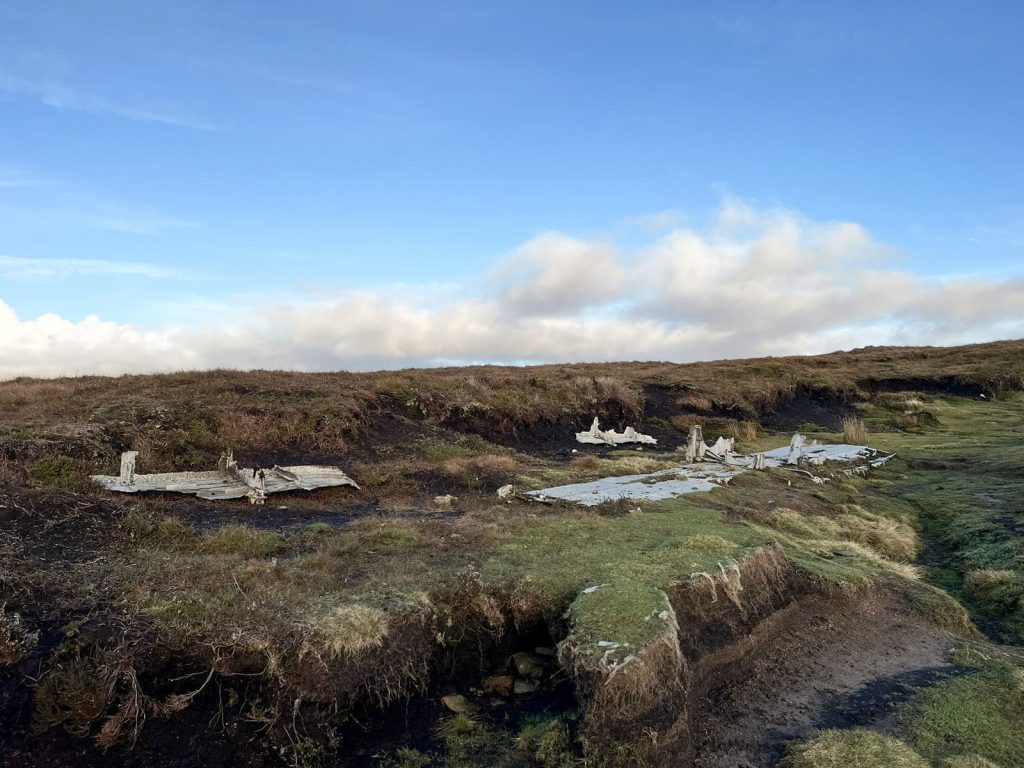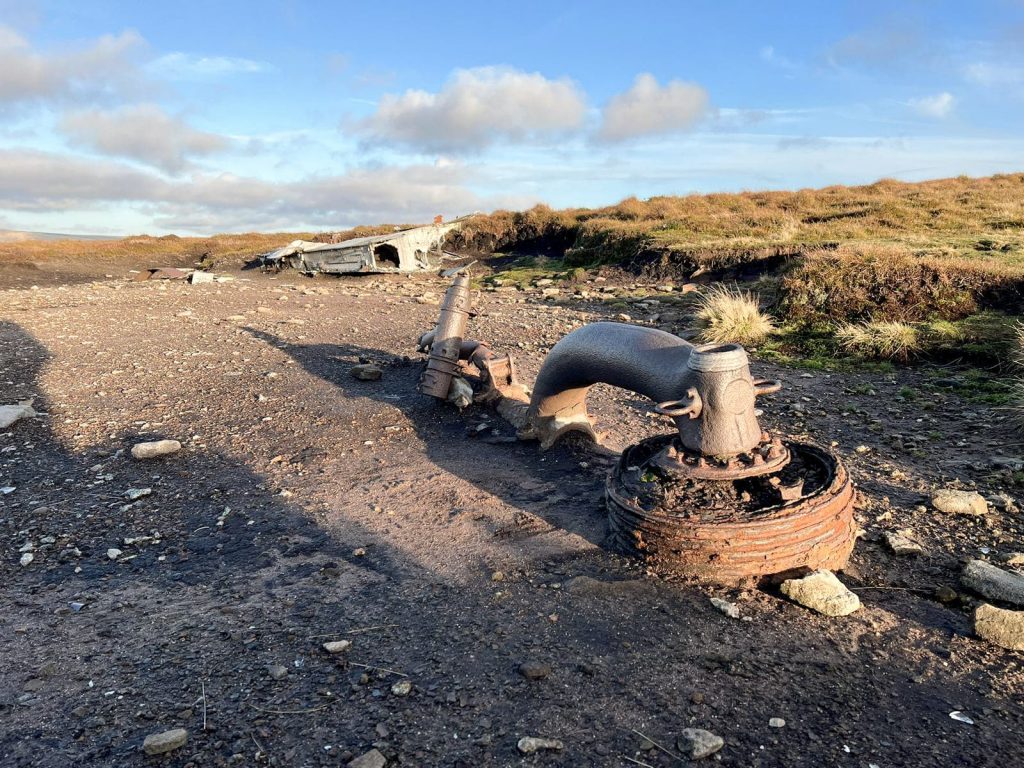 From the plane crash site on Mill Hill, we headed off along the path to the Harry Hut trig point. From here we set off north-west over Chunal Moor towards the Worm Stones, a fabulous gritstone outcrop with amazing views down over Glossop and beyond. We crossed Whitethorn Clough, which is in the bottom of a steep valley, and then another tributary which doesn't seem to have a name, then headed to the shooting cabin.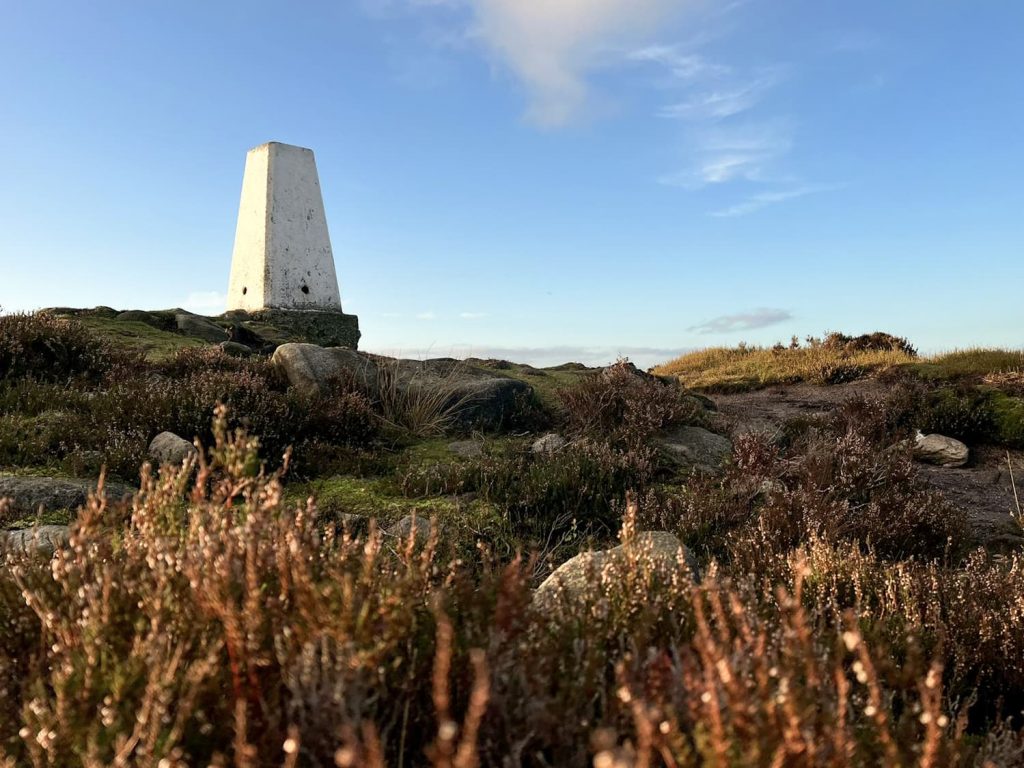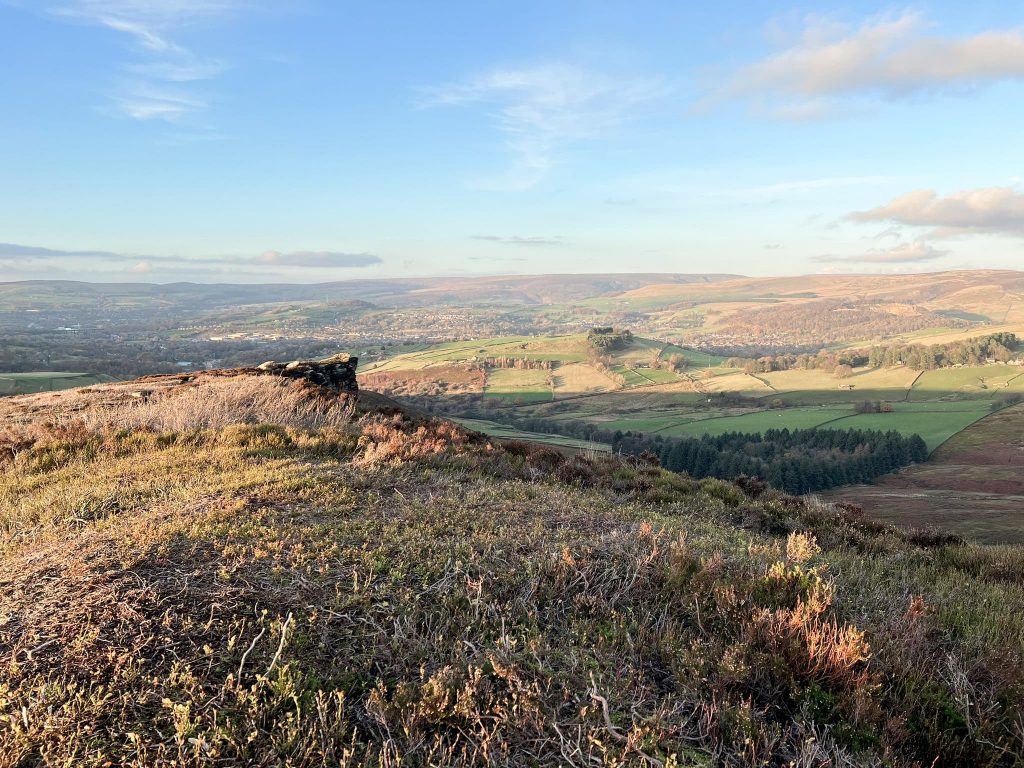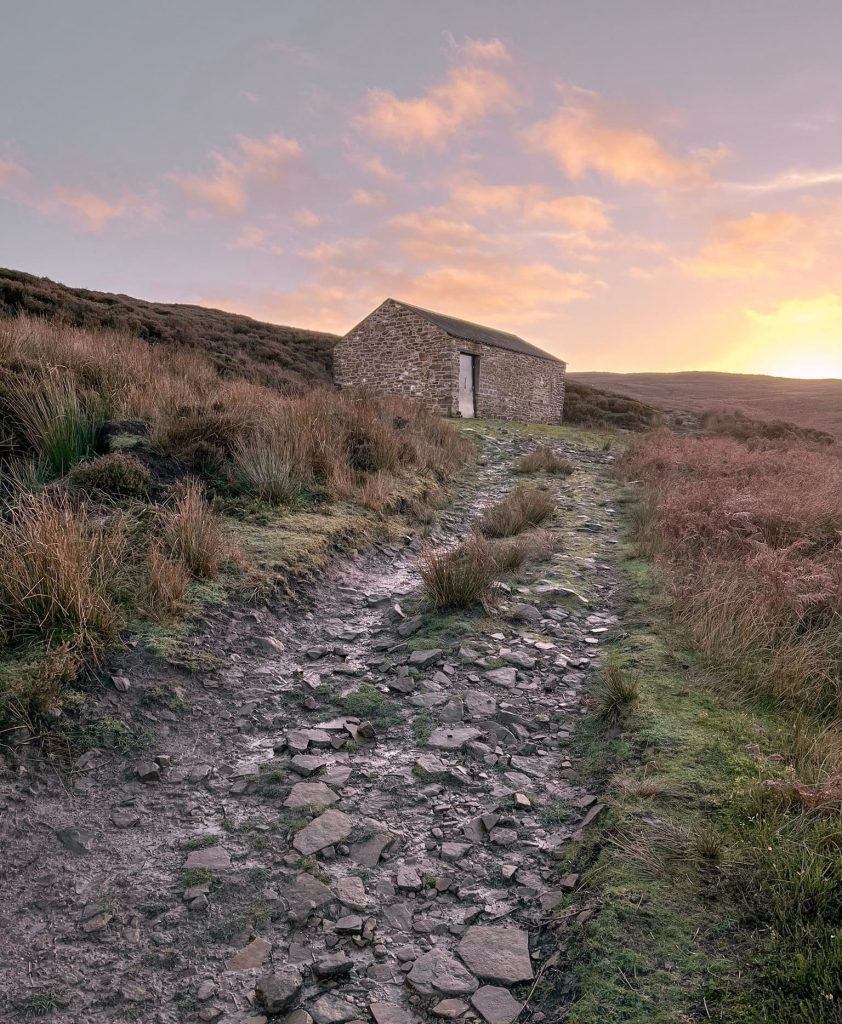 From the shooting cabin we followed the gamekeepers track down past the disused quarry and then out onto the road. Here we turned right and followed the road past Moorfield and the Glossop Golf Club back onto Snake Pass and the car.
Peak District plane crash site grid references:
James's Thorn plane crash: Avro Lancaster KB993 SK 07928 94781
Higher Shelf Stones plane crash: RB-29A Superfortress Over Exposed SK 09042 94912
Mill Hill plane crash: B-24J Liberator 42-52003 SK 05731 90583
Parking: On street on the Snake Pass – please be mindful of residents and park considerately.
Facilities: None
Walk Time: 4-5 hours depending on speed and fitness
Difficulty: ▲▲▲
Distance: 14.5 miles (23.3km)
Trig Points Bagged: Higher Shelf Stones, Harry Hut
Peak District Peaks Bagged: Higher Shelf Stones, Bleaklow Head, Featherbed Top, Mill Hill
Peak District Ethels Bagged: Higher Shelf Stones, Bleaklow Head, Featherbed Top, Mill Hill
Bleaklow Plane Crash Walk Map:
Click on the map to access Komoot and download the GPX
You might also like:
Tintwistle Seven Falls and Plane Crash Sites
Middle Black Clough Waterfall and Bleaklow Stones
Old Glossop to Bleaklow Head and Cock Hill Circular
USAAF B24-H Liberator Crash Site on Twizle Head Moss, Holmfirth